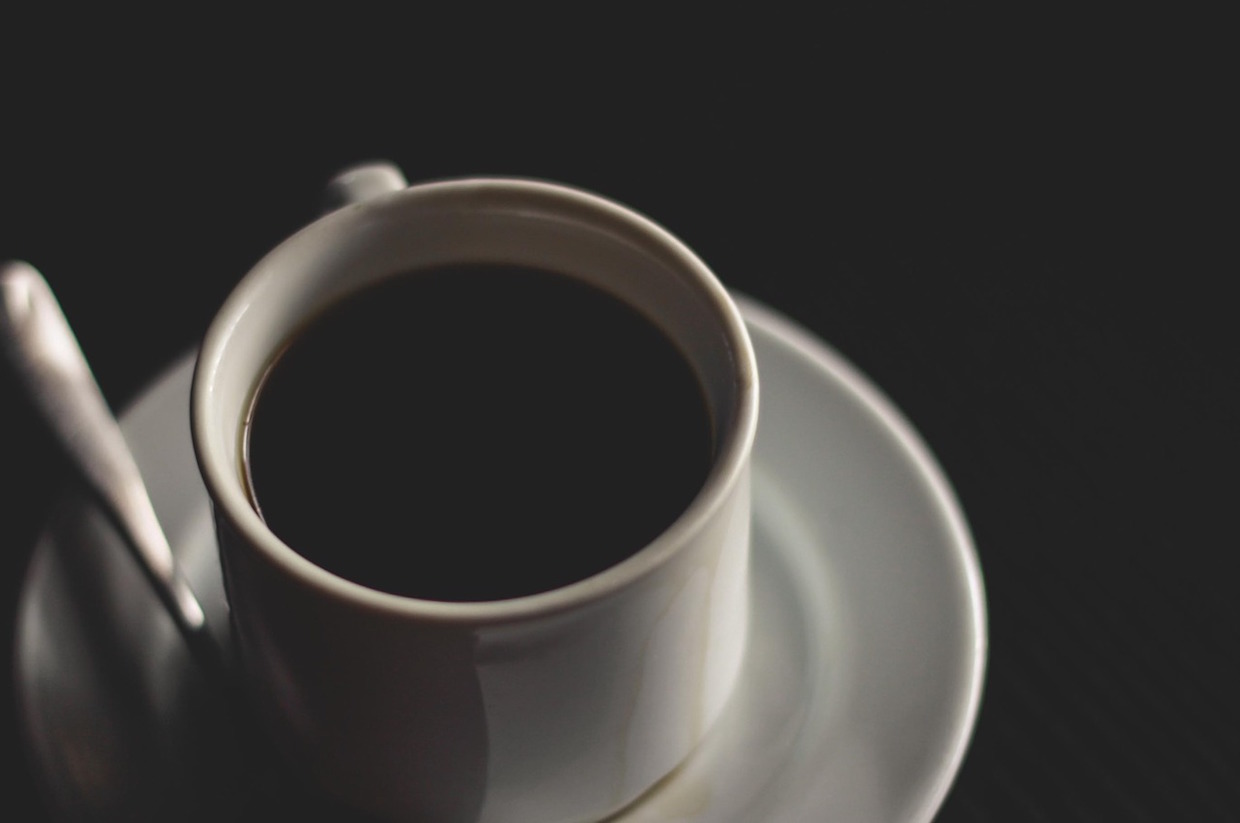 Is coffee gluten-free? That's a question recently posed to the National Coffee Association by one of its members. So NCA CEO Bill Murray took it upon himself to tackle the question in a post on the organization's blog last week. The short answer is, "No," while the long answer is, "whole can of worms." From Murray:
Coffee itself does not contain gluten — "coffee" referring to the coffee bean that grows naturally, and from which natural coffee beverages are prepared.

But the coffee and gluten question is complex, just as coffee itself is complex.

Those with a gluten sensitivity need to be aware of not only what has been added to their coffee, but the possibility of cross-reactions — the potential for an unrelated food (or beverage) to trigger a reaction similar to gluten in those individuals who are gluten sensitive. The topic of coffee and gluten cross-reaction is one of those areas where many opinions are offered from many writers.
There's usually a bit of romance involved in the stealing of hearts, yet acclaimed Portland, Ore., roaster/retailer Heart Coffee Roasters is all out of love with Portland's Heart Pizza, filing a lawsuit asking a federal court to have the pizza company drop or change the Heart name. Oregon Live has the story:
Heart LLC has accused Micah Camden, the owner of the pizzeria and a regular customer of the company's Southwest Portland cafe, of falsely claiming he had permission from the coffee roaster's owners to assume part of the business name. Heart LLC also says its coffee customers will find the two names confusing.
Following a human-rights-driven backlash surrounding World Coffee Events' recently announced decision to hold World Coffee Championship events in Dubai in 2018, the Specialty Coffee Association has officially created a panel to review the controversial decision:
The review panel will analyze information collected from member statements, research on the human rights environment in Dubai, and experiences from other cities where WCE events have been held. A recommendation on the final decision will be sent to the President's Council. Once approved, the recommendations will be presented to the SCA Board of Directors and be brought to a vote.
Not a literal death wish, please. Upstate New York-based Death Wish Coffee, which proudly claims to offer the "world's strongest coffee" in terms of caffeine content, has voluntarily issued a recall of all its cans of nitro cold brew. According to a post on the company's website, researchers at Cornell University have been testing the company's shelf-stable cold brew production process, finding a "remote risk" of a toxic pathogen that can lead to botulism. While there have been no reports of illnesses, the company noted that few standards currently exist for cold brew production:
Death Wish has undergone a rigorous, lengthy process with an independent, process authority to test the shelf life, stability and safety of the Nitro Cold Brew coffee. After almost four months of ongoing tests, the Nitro Cold Brew has shown no degradation of quality or shelf stability at all. However, in order to ensure industry-leading safety of Death Wish's cold brew products, a recommendation has been made to add a further step in the manufacturing process behind the Nitro Cold Brew. Nitrogen-infused coffee is a fairly new process, in which at the moment, there are few federal standards and regulations through the Food and Drug Administration (FDA). With any nitrogen-based products on the market, there is a remote possibility of the risk of Clostridium botulinum (C. botulinum), a serious pathogen that can lead to the growth and production of the deadly toxin, botulin, in low acid foods commercialized in reduced oxygen packaging.
So, kudos to Death Wish for submitting its products to testing. And perhaps shame on Death Wish, and so many current coffees, for rushing RTD coffee products to market without first fully understanding how safe they may be.
Standards, please?
Yes, standards. Especially as the RTD segment is expected to grow exponentially in the U.S. and other major world markets in the coming years. Euromonitor International has released a new report called "Brewing Up the Future: Ready to Drink Coffee in 2017." For only $1,325, it could be yours. Here's one of the most interesting takeaways from the summary:
The USD 2.9 billion market in the United States owes its existence largely to the Frappuccino. While Starbucks's sugary creation remains the leading brand in North America, the market is fragmenting. Cold brews have created a new way to indulge while Coca-Cola's major push into the category at a time of declining carbonates volumes threatens to upend what has traditionally been a Starbucks and PepsiCo monopoly.
If you're into crime sagas, here's one involving a Nicaraguan-born drug trafficker in cahoots with a coffee importer in a scheme to launder money through the Port of New Orleans. The New Orleans Advocate has more on the case that's been three decades in the making:
Authorities busted Miersch, Gambini and McEwan with the help of an FBI informant who introduced an undercover customs agent to Gambini after May 1998, according to a formal admission signed by Mierisch as part of his guilty plea.

The informant told Gambini that the undercover agent had large amounts of drug money that had to be "cleaned up," and Gambini said he could help because he had done that kind of work in the past.

Gambini would falsify invoices documenting the wholesale purchase and transfer of coffee, with the list price matching the amount of money being laundered.
Tampa-based roaster-retailer Kahwa Coffee has partnered with hometown favorite MLB star Evan Longoria for a limited release "No. 3" blend, with proceeds benefitting victims of the recent Hurricane Irma. The three-time MLB All-Star and third baseman also wears number three on his jersey, and the blend fits right in with three coffees from India, Guatemala and Brazil. Said Evan:
For this roast, I wanted something a little sweet, a little nutty, with full bodied flavor. Together, with the team at Kahwa Coffee, we really nailed this blend and I just know fans of good coffee are going to love it. I'm proud to put my name on it.
Nick Brown
Nick Brown is the editor of Daily Coffee News by Roast Magazine.