The quality-forward Portland, Ore., roasting company Coava Coffee Roasters, which earlier this year set out to more than double its retail footprint, has officially opened the second of its three planned new locations. Following the public brew bar within its deliberately spectacular new roastery that opened in the Spring, Coava's first retail shop outside Portland city limits has now gone live in San Diego.
"We're still learning about the clientele because we've just opened our doors but so far folks have welcomed us with open arms within the coffee community and outside of it," Coava Director of Operations Jonathan Felix-Lund told Daily Coffee News. "We're excited to participate in the San Diego coffee community, which has a lot of momentum and energy."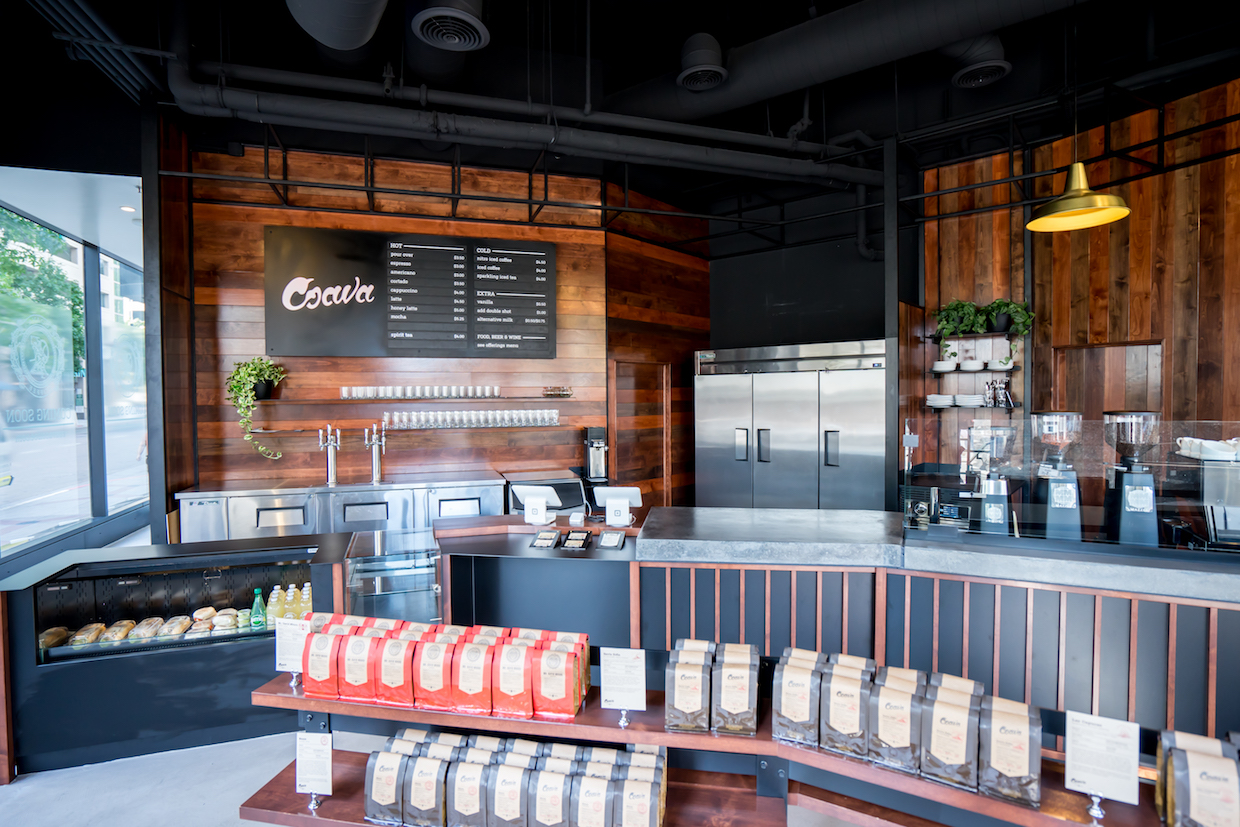 In a 2,155-square-foot ground-floor space at the front of The Westin San Diego in downtown San Diego, Coava's Mazzer Robur E grinders crunch the goods for shots extracted on a modified 3-group La Marzocco Linea EE paired with a Modbar steam station. Mazzer Kony grinders grind for Chemex pourovers prepared using Coava's custom metal Cone filters, the latest production version of which is soon to launch for sale to the consumers. Batch brew is absent from the SoCal shop, while cold brew is made onsite on a larger scale than the company does for its Portland shops, using 30-gallon stainless steel units for steeping.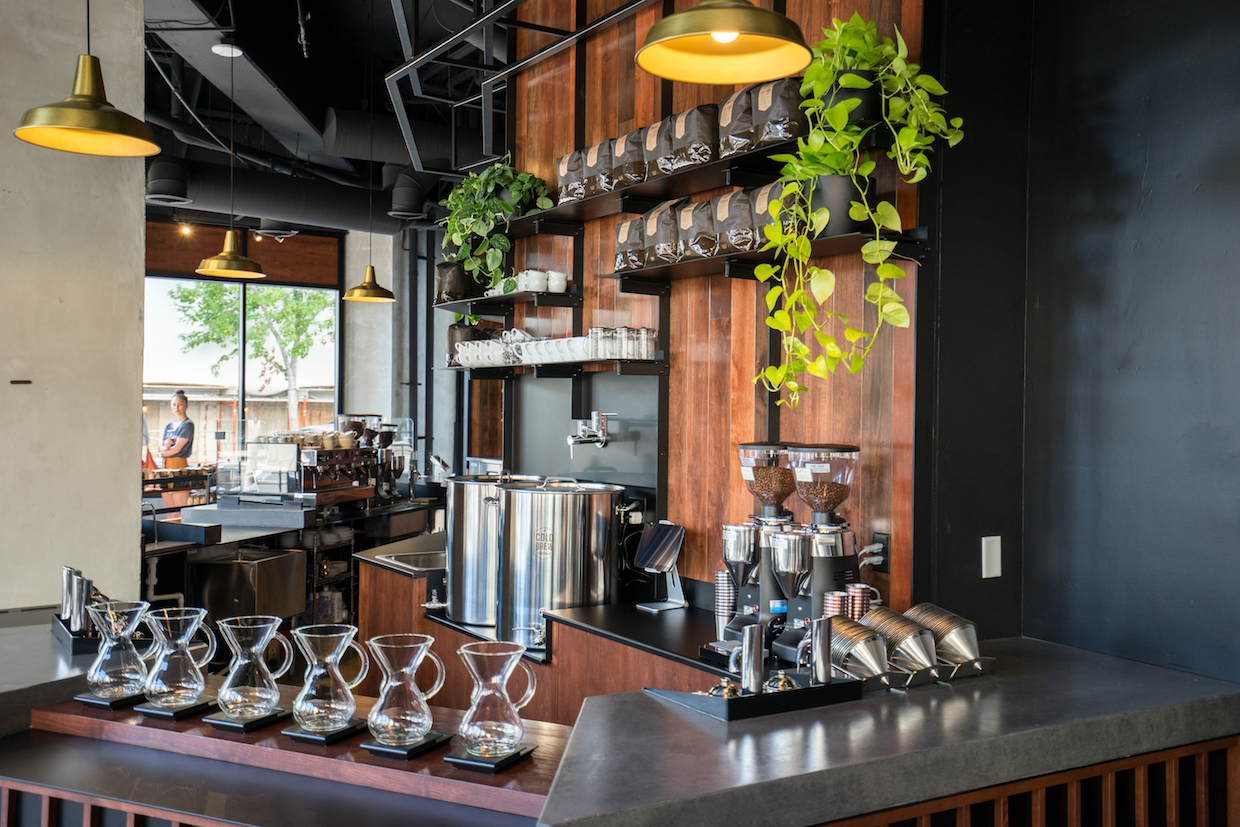 "We revamped our tea program and cold brew program with San Diego in mind," Felix-Lund said of the San Diego shop's wider selection of cold coffees, including a nitro option, and more frequently rotated single-origin brews. The SD shop also offers carbonated teas, and a light food program that's unique to the company.
"Generally though, San Diego is the same platform that we bring to the public in Portland, where we relentlessly pursue quality and highlight the hard work of coffee producers," Felix-Lund said, adding that the company also plans to add a beer and wine list to the SD spot. "San Diego is a wonderful place and we love the common ground around craft beverages — especially beer — that it shares with Portland."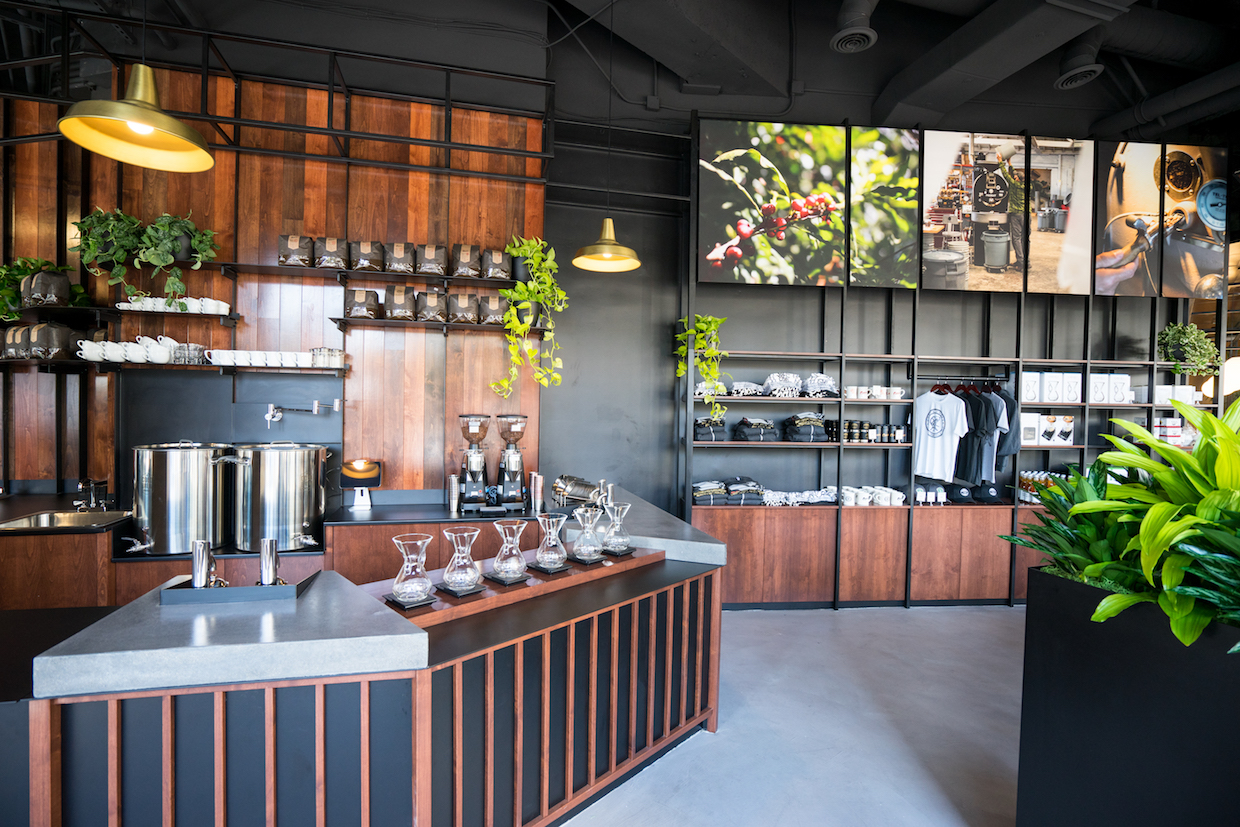 Felix-Lund said that while the future is yet unwritten, there are no current plans to establish a roastery in San Diego. Roasted coffees for the venture are shipped down from Portland, where the company's next step is, according to Felix-Lund, to open Coava's "long delayed but highly anticipated" Southwest Portland location in October.
Said Felix-Lund, "It's going to be awesome."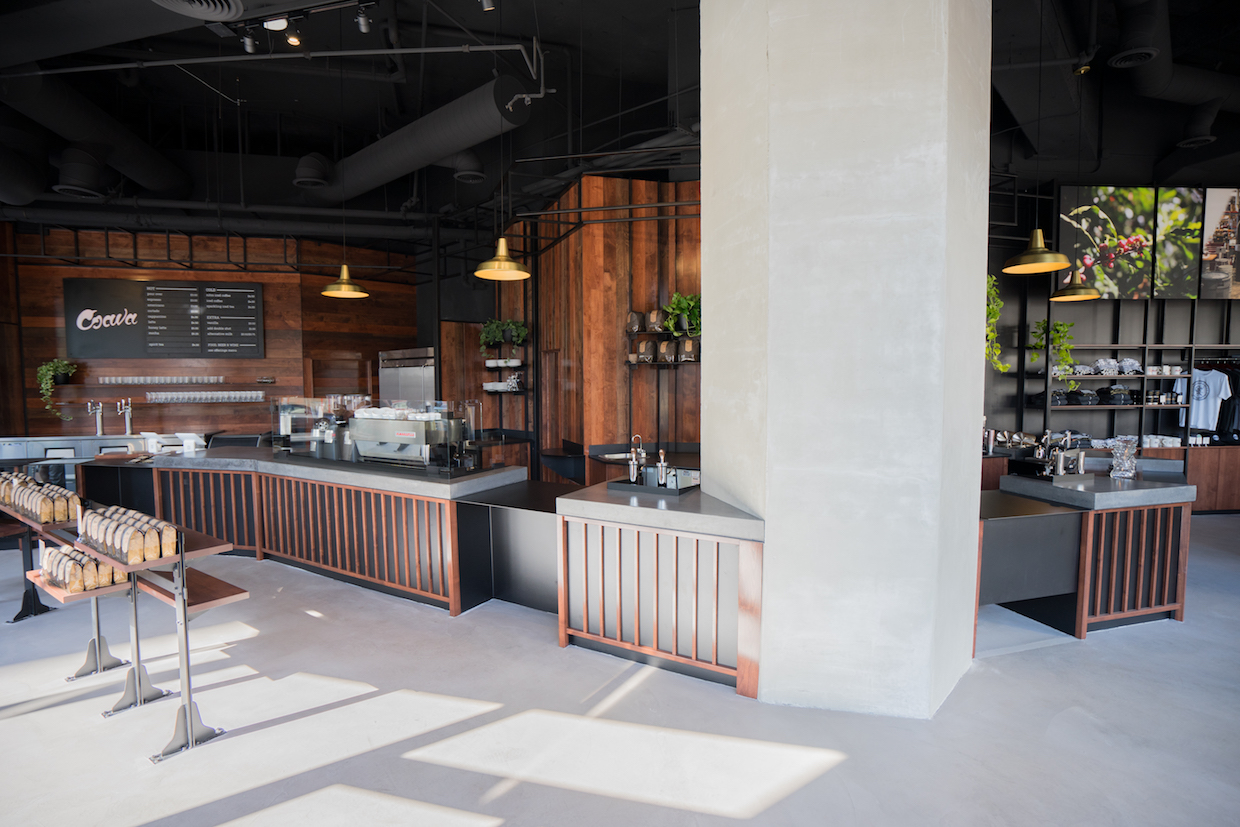 Coava Coffee is now open at 400 W Broadway in downtown San Diego. 
Howard Bryman
Howard Bryman is the associate editor of Daily Coffee News by Roast Magazine. He is based in Portland, Oregon.