In some coffee-growing regions in Ethiopia, Indonesia and elsewhere, it is a long-established practice to steep the leaves from coffee trees in hot water for a tea-like beverage. A new company called Wize Monkey is planning to bring its form of the beverage to a wealth of new drinkers, launching its Coffee Leaf Teas in the United States this fall.
The Vancouver, B.C.- based company first launched its Coffee Leaf Tea for sale online in 2014. It won the Best New Product award at the 2015 World Tea Expo, then began reaching grocery stores in Canada last year. Now the company is doubling its distribution and crossing the border to put the drink into approximately 300 stores next month.
"We do harvest on functioning coffee plantations. It's from a plant that would also yield a bean," Wize Monkey cofounder Max Rivest told Daily Coffee News. Leaves are harvested by hand from one area in Nicaragua, and then processed in a proprietary procedure that's different from how actual tea is processed, though there are similarities. The equipment is entirely custom-built, developed by the company to achieve the desired qualities, flavors and consistency for their packaged product.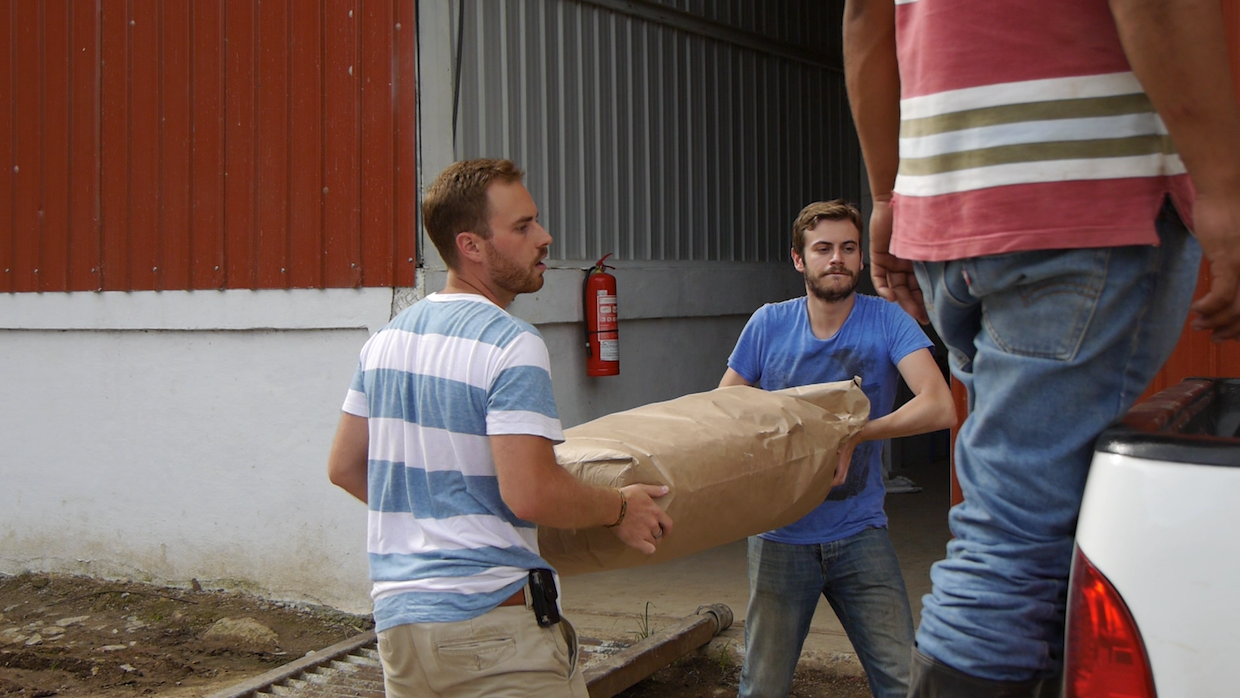 "Imagine the first people who made beer or wine or whiskey. They had to learn how to ferment something and create a product with a palatable taste," said Rivest. "The first-ever sample we did was pretty good; it wasn't a blockbuster. But we knew that if we just kept working at it and doing more innovation we would come to a nice recipe."
Rivest said it was challenging to find a controllable, repeatable balance among "thousands of variables," including the climate and weather in Nicaragua where the processing occurs. "There's definitely a lot to it," he said, echoing a perception often shared by coffee roasters. "It is an art and a science at the same time."
Due to the highly specific nature of the equipment and the time and resources needed to train farmers, Rivest said the cost of expansion to other regions is at this point prohibitive. It is possible, though, that as the company establishes both itself and the market for its product that it could branch out to other origins in time.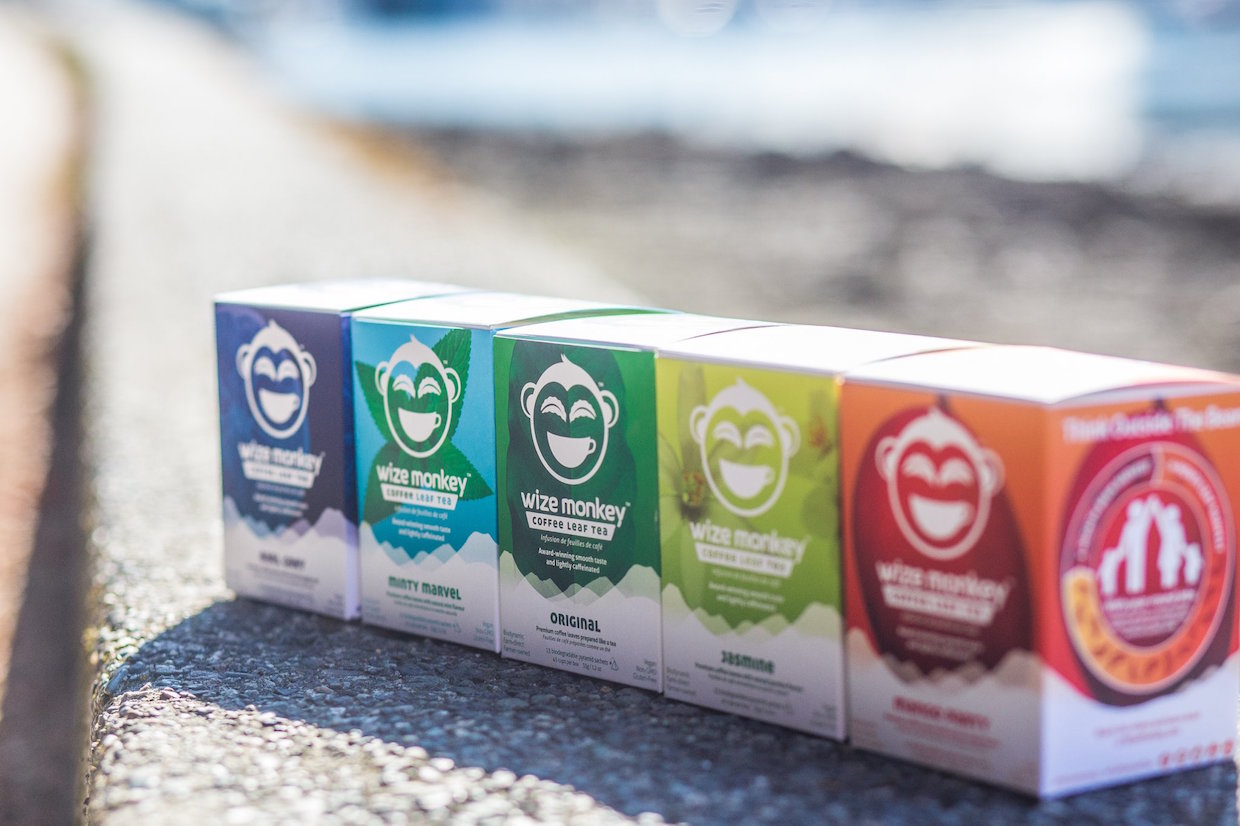 "In the immediate, we need to survive first and just get this out the door," Rivest said. "We're already leading the way in showing people that you can do it, and do it in an ethical, high-quality manner that benefits not only the consumer but especially the grower."
Consumers benefit from not just the pleasure of the drink, but also its potential health benefits, according to the company, which specifically notes the presence of a rare antioxidant called mangiferin, which is ordinarily found in mangos. The benefit to growers is in the potential for a revenue stream that's available to them year-round, counterbalancing the seasonal and often unpredictable nature of cultivating coffee cherry. Wize Monkey hopes to provide farmers with this stable, additional product made from the same plants they're already growing, although the process and equipment needed after the harvest is complicated, according to the company.
"We've had about 30 different farmers all over the world call us and send us even preliminary samples," Rivest said. "But to be honest, we have so much headway and more innovation to do with our current location that we don't really have the bandwidth to expand to other places — at least not immediately."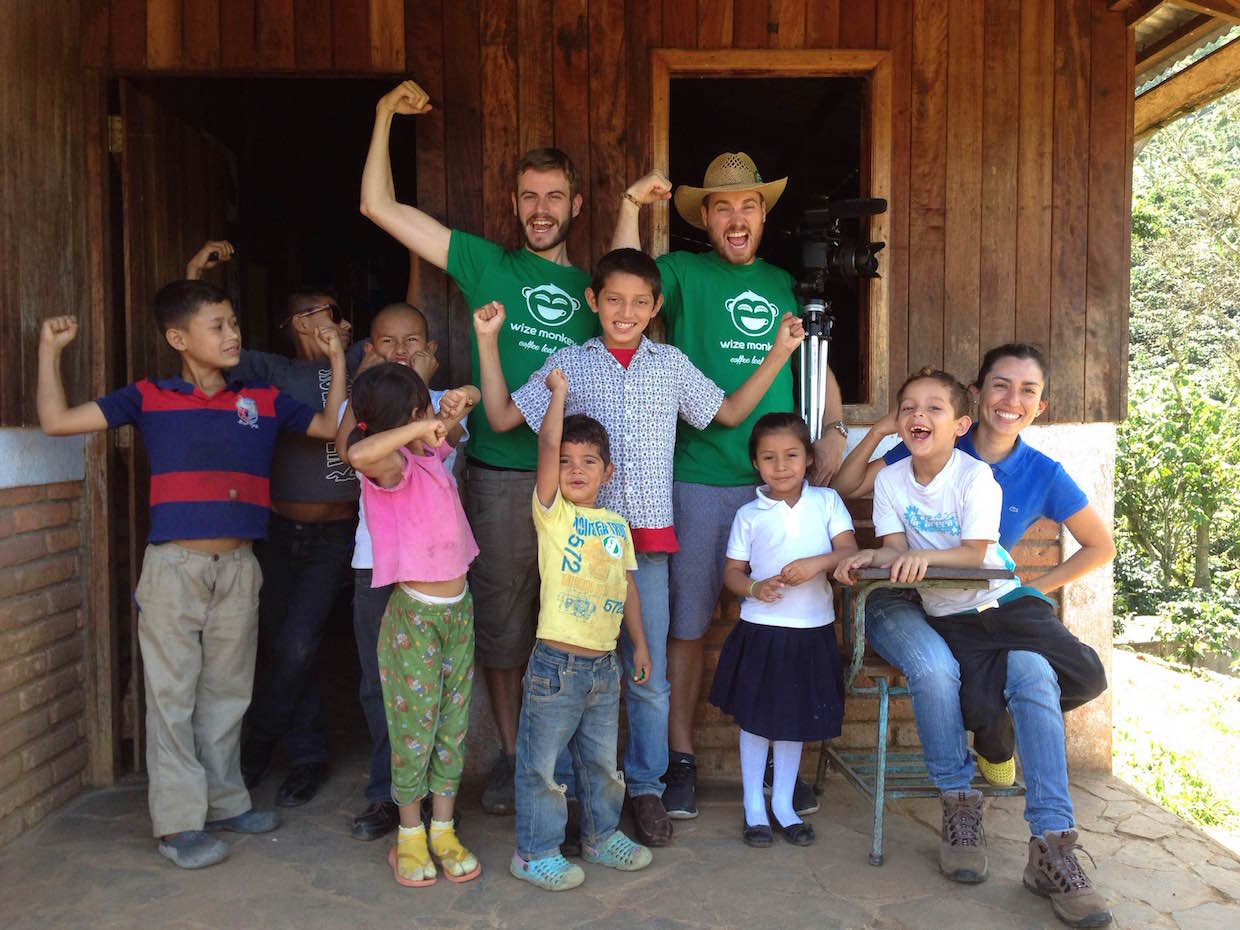 For consumers, Wize Monkey Coffee Leaf Tea is prepared in much the same way as regular tea: Just add boiling water and steep to taste, then re-steep the same dose again and again for additional cups.
"I will typically do a two-minute steep, then a five-minute steep, and for the third one I just leave it in there and add hot water as I go.  Some people just throw it in the cup and let it steep an hour. It doesn't matter," said Rivest, who has observed that no matter how long it steeps, the leaf appears to continue to withhold some content that then comes out in subsequent fresh-water steeps, as if there's a saturation balance point within the cup.
Said Rivest, "I honestly think there's something really specific about the coffee leaf that we have yet to put our finger on."
Howard Bryman
Howard Bryman is the associate editor of Daily Coffee News by Roast Magazine. He is based in Portland, Oregon.