Espresso machine manufacturing titan La Marzocco has unveiled the final market-ready versions in its innovative new manual lever espresso machine line, called Leva. The Italian company displayed the new commercial-level machines at the Host show in Milan last week, roughly two years after first unveiling an initial prototype, which was then called La Curva.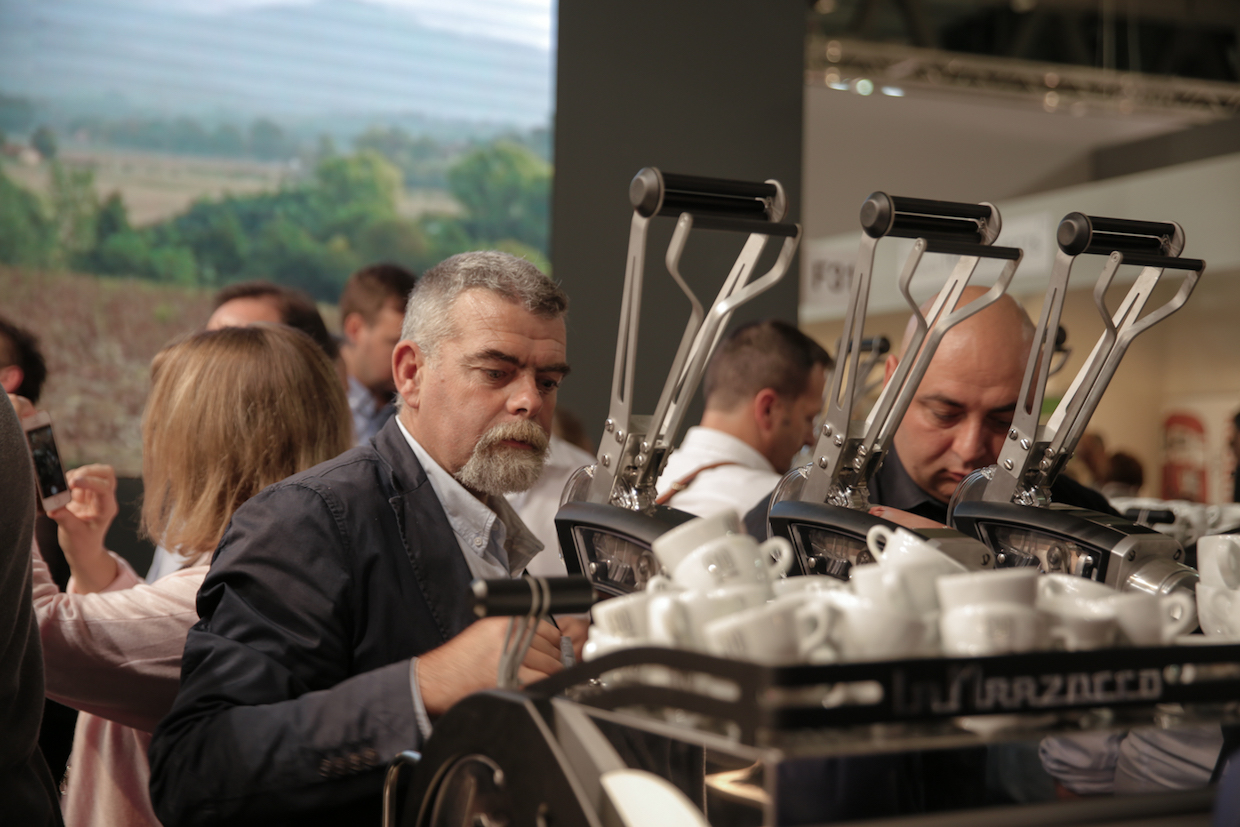 The Leva is a two- or three-group manual lever machine with a Strada-like body shape and an innovative, proprietary lever group mechanism that reduces the amount of force necessary to operate the lever by as much as 50 percent compared to other designs, according to the company. The levers also include a "safety clutch" mechanism that prevents the spring-assisted lever from recoiling unexpectedly back upward while purging the group with no portafilter in place.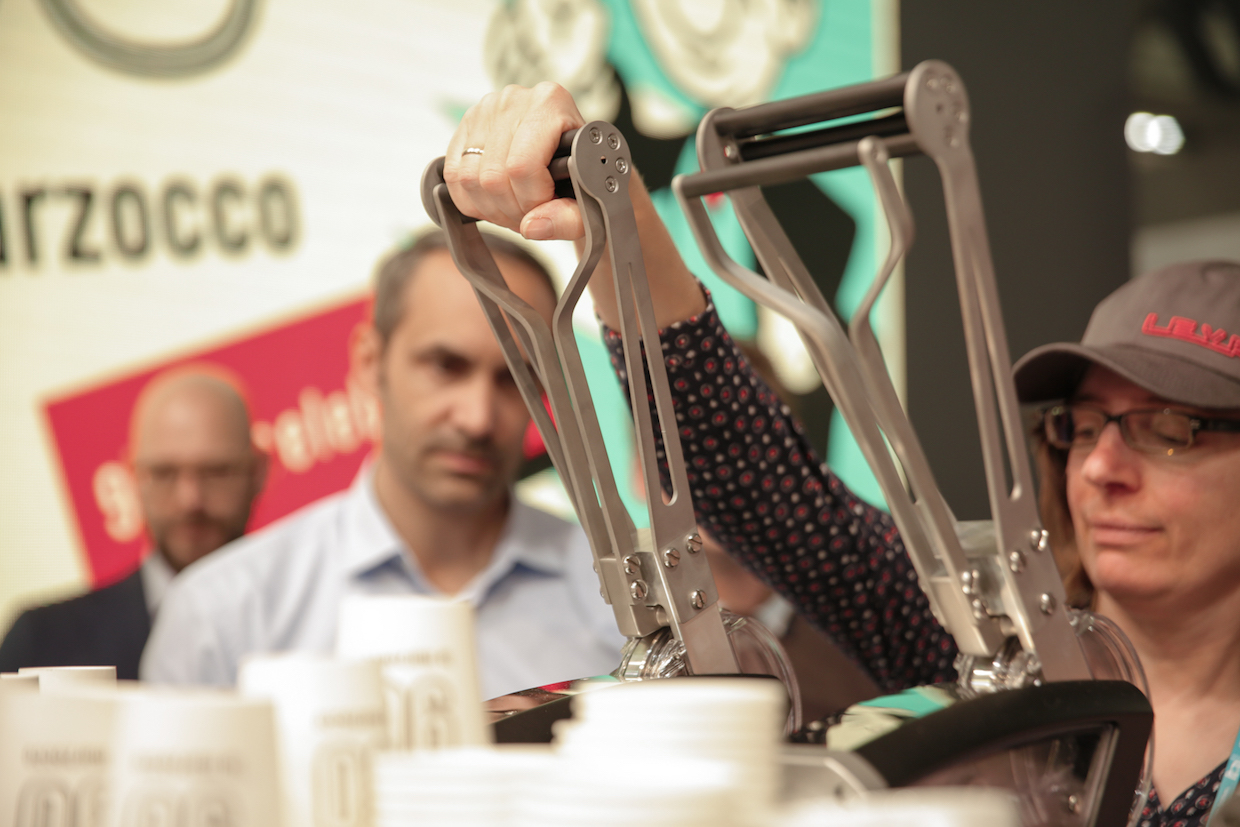 The two versions of the Leva revealed at Host were the Leva S and the Leva X, the latter of which includes all the features of the former plus individualized boilers and a digital screen that displays a wealth of information about the activity of each group. While the Leva S offers analog gauges by each group displaying the pressure at the coffee bed, the Leva X provides a real-time graphical visualization of pre-infusion pressure, extraction pressure, and duration throughout the shot process.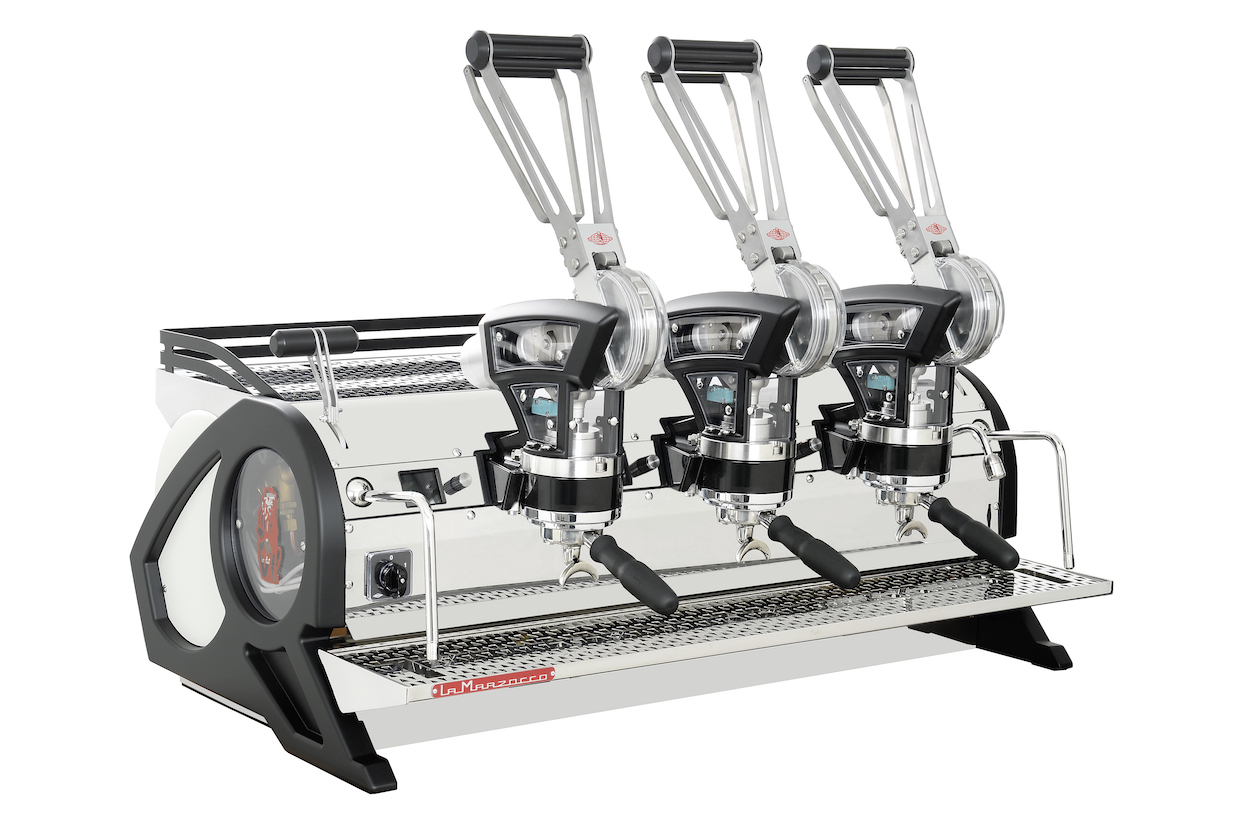 The machine provides the barista with the ability to manually adjust pre-infusion pressure, peak extraction pressure, and the total volume of each shot on each group. The latter feature is enabled by a sort of ratcheting selection mechanism at the base of the lever. Each shot is performed manually with no automation, with as many as four graphs displaying temperature, duration both of pre-infusion and of the overall shot, and the extraction pressure curve. The curve can be saved in the machine's on-board memory for overlaying onto the screen during subsequent shots, providing a visual guide for baristas.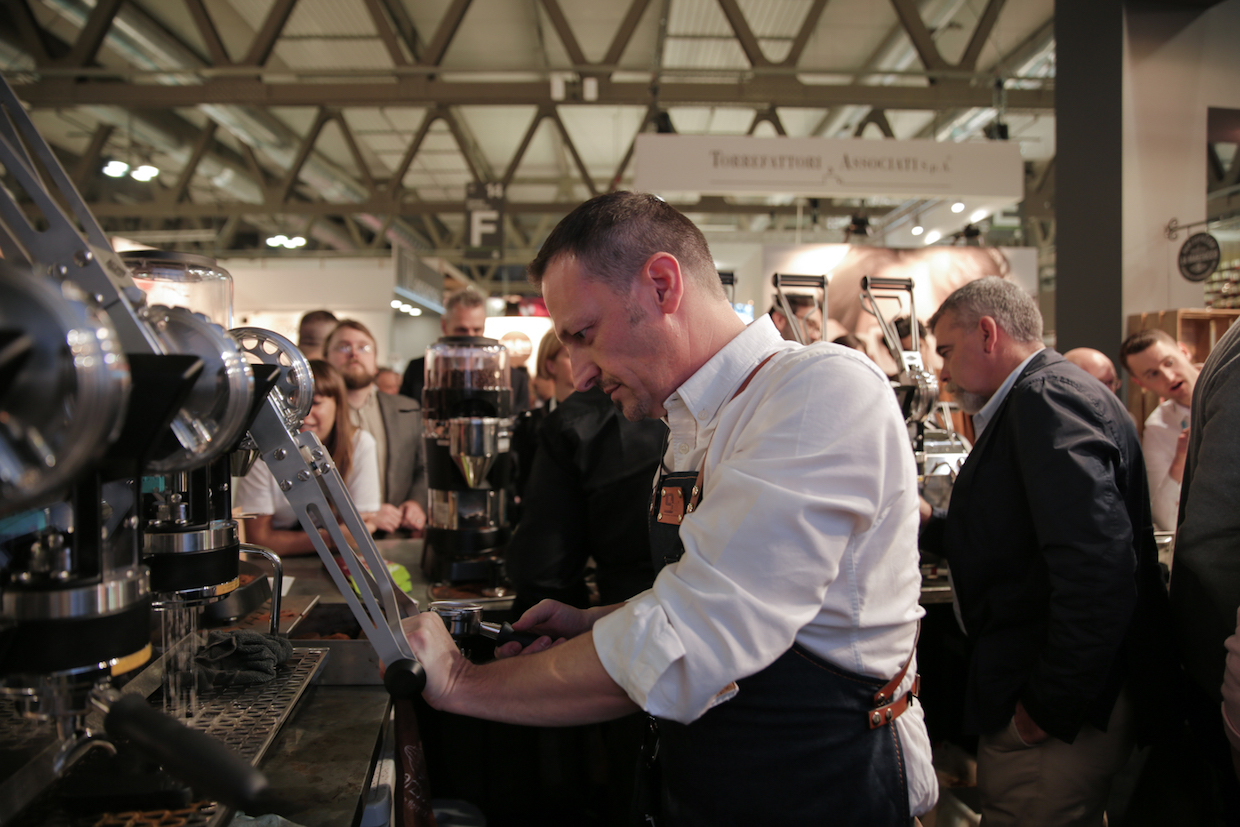 Each exposed, saturated grouphead provides a fascinating view into the inner workings of the lever, and each is attached to its own insulated, independently PID-controlled 1.3-liter brew boiler. The steam boiler is also PID-controlled, as is the temperature of water delivered by the hot water spout for tea and other drinks.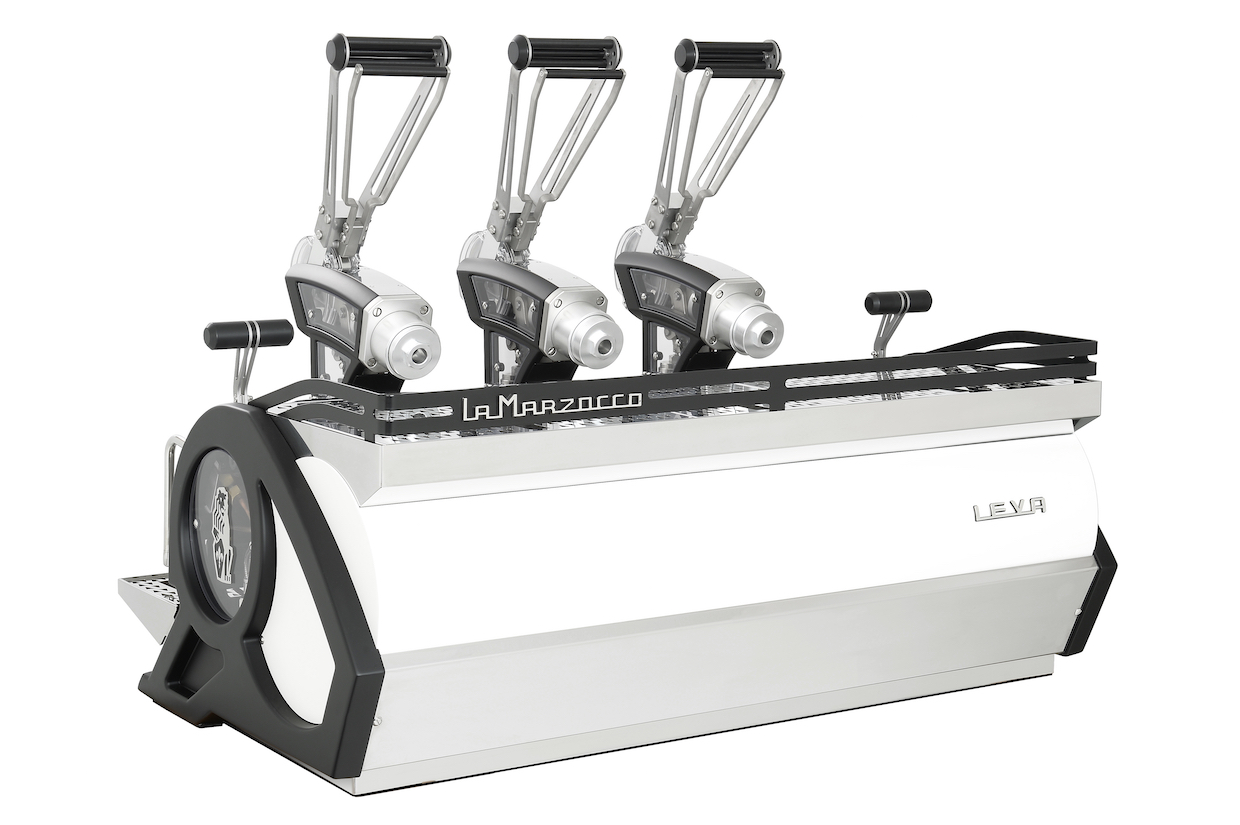 Leva machines are set to begin shipping immediately, though pricing has yet to be announced.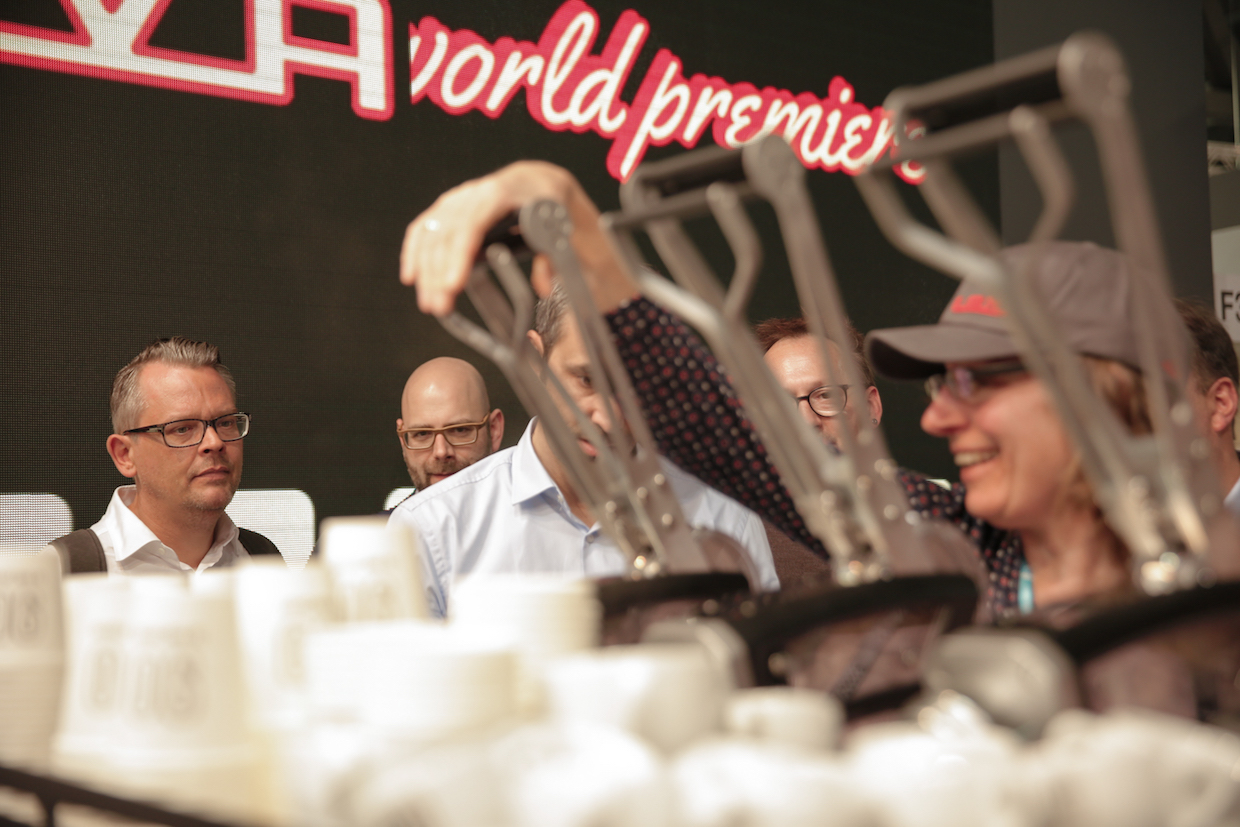 Howard Bryman
Howard Bryman is the associate editor of Daily Coffee News by Roast Magazine. He is based in Portland, Oregon.