After a remarkable 27 years in the coffee business, Phoenix Coffee Company of Cleveland, Ohio, has risen again, this year redefining its coffee offerings with an updated roastery, unveiling a refreshed brand, and opening a new cafe that reflects these quality-focused changes.
The new cafe, the company's fifth, is in the historic Worthington Building heart of Cleveland's Warehouse District, at 826 W. St. Claire Ave., where the company has been actively seeking locations since at least 2014. It is the first Phoenix cafe to show off the company's new logo and branding, while also reflecting a menu update that has taken place at all of Phoenix's retail locations, according to Phoenix Director of Coffee Christopher Feran.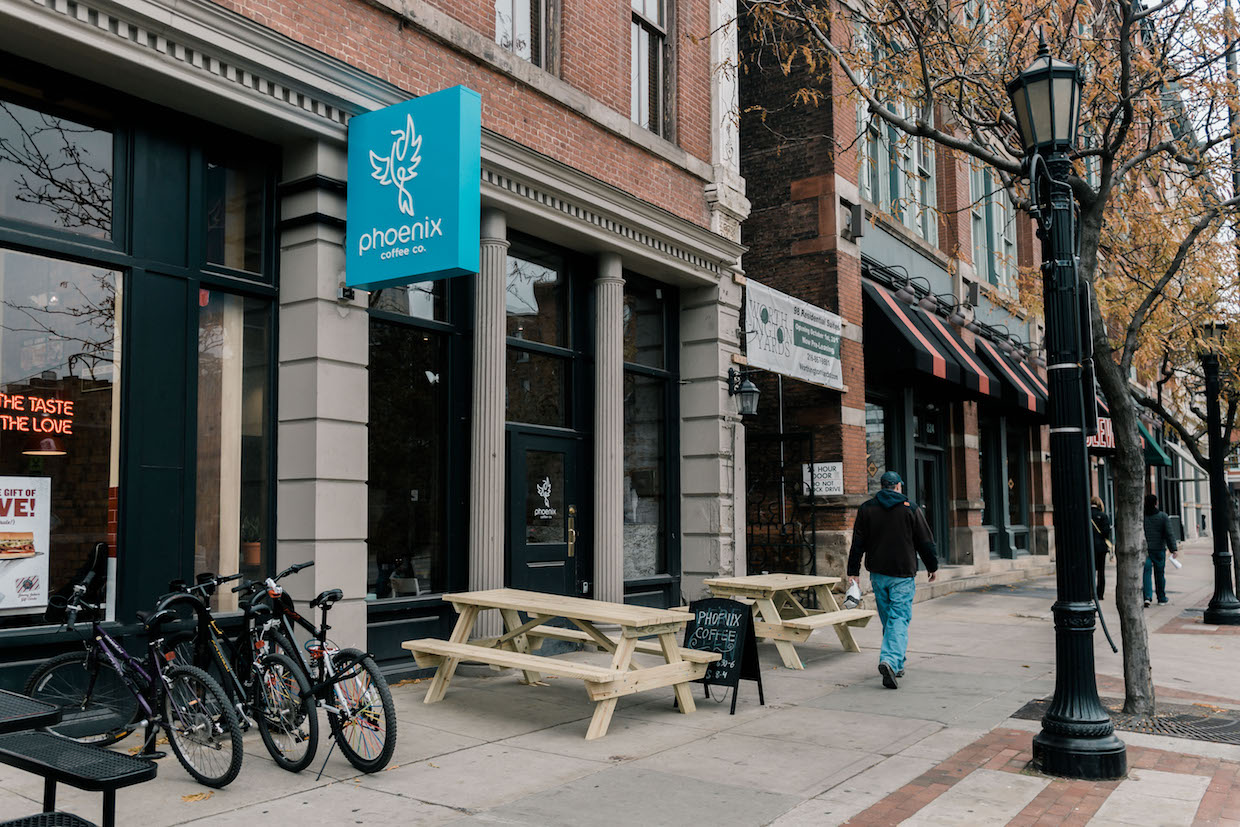 "Phoenix went through an organizational and existential restructuring, resulting in the leadership team we've had for the last few years. We didn't feel connected to the old brand visuals — they seemed to signify a different era of Phoenix," Feran told Daily Coffee News. "Rebranding gave us an opportunity to affirm who we are and show our company identity and values more clearly."
While the Cleveland design firm Type Twenty Seven helped execute the rebranding, the new shop's interior design was led by Lakewood-based architecture firm AoDK. The cozy, 650-foot cafe offers seating for 20, and Feran said its limiting size helped inspire a more focused coffee menu, one complemented by fresh pastries and other baked goods from numerous local outfits.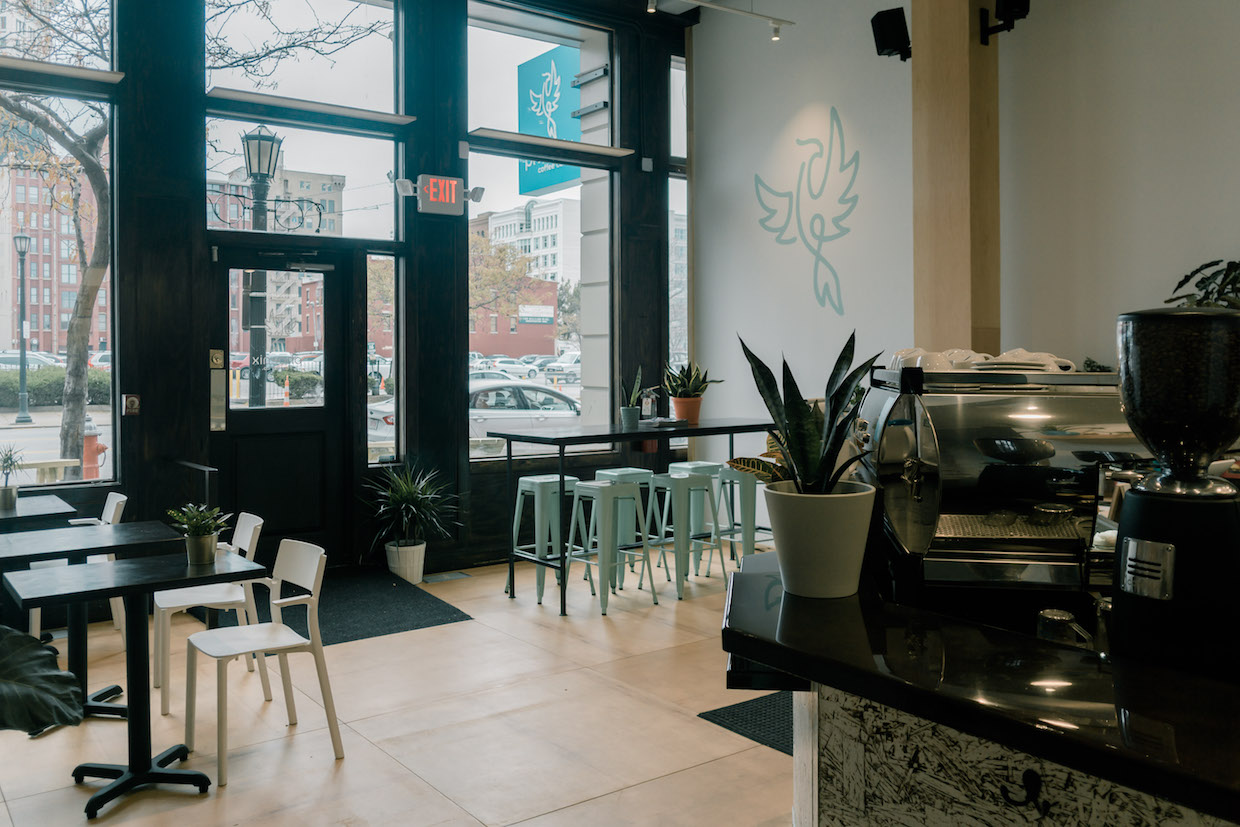 "For a couple years, during the company restructuring, our cafes operated pretty independently from each other," Feran told Daily Coffee News. "Under the new retail leadership, the shops fell very naturally into alignment. With this new cafe, we updated the menu of all of our cafes so they all now feature a more focused, progressive menu."
At the new shop, that menu is executed with the help of a Compak E8 grinder for espresso through a La Marzocco GB5, and a Mahlkonig Guatemala 710 grinder for bulk grinding, while filter coffee is available through Hario V60 pourovers paired with Acaia scales and a Fetco batch brewer.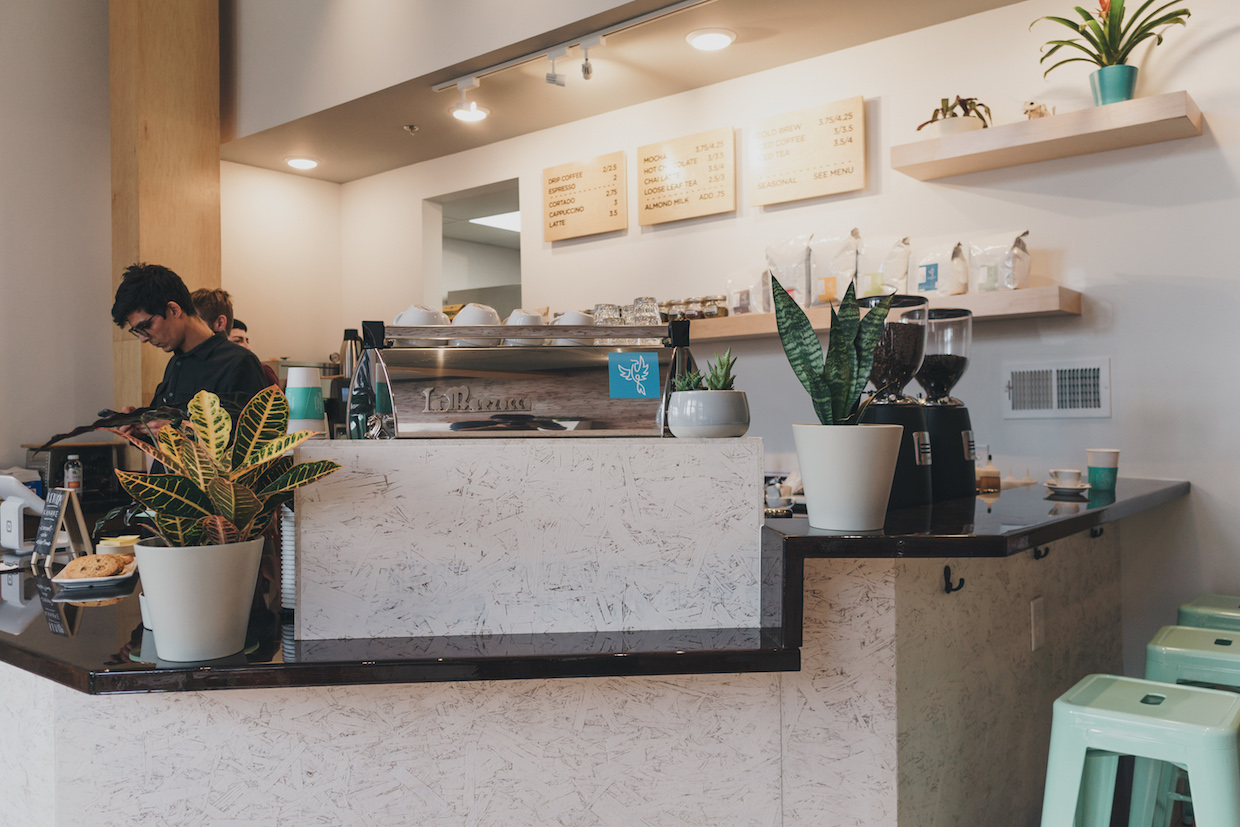 Even more important to the Phoenix coffee program has been the recent addition of an S35 Loring Kestrel roaster, which replaces a Sivetz model that has occupied the company's warehouse roastery for years. "I fell in love with Lorings when I was roasting on one in Brooklyn — first at Pulley Collective and then when I helped start the roasting program for Bluestone Lane," said Feran, "and when it was time to sunset the Sivetz, Loring was the obvious choice."
The Loring has provided the company with the added benefits of increased profile control and increased capacity, both of which are being applied for coffees sold by Phoenix, as well as through a wholesale program that Feran said has been growing steadily within the past year due to increased consumer interest in specialty coffee throughout Cleveland.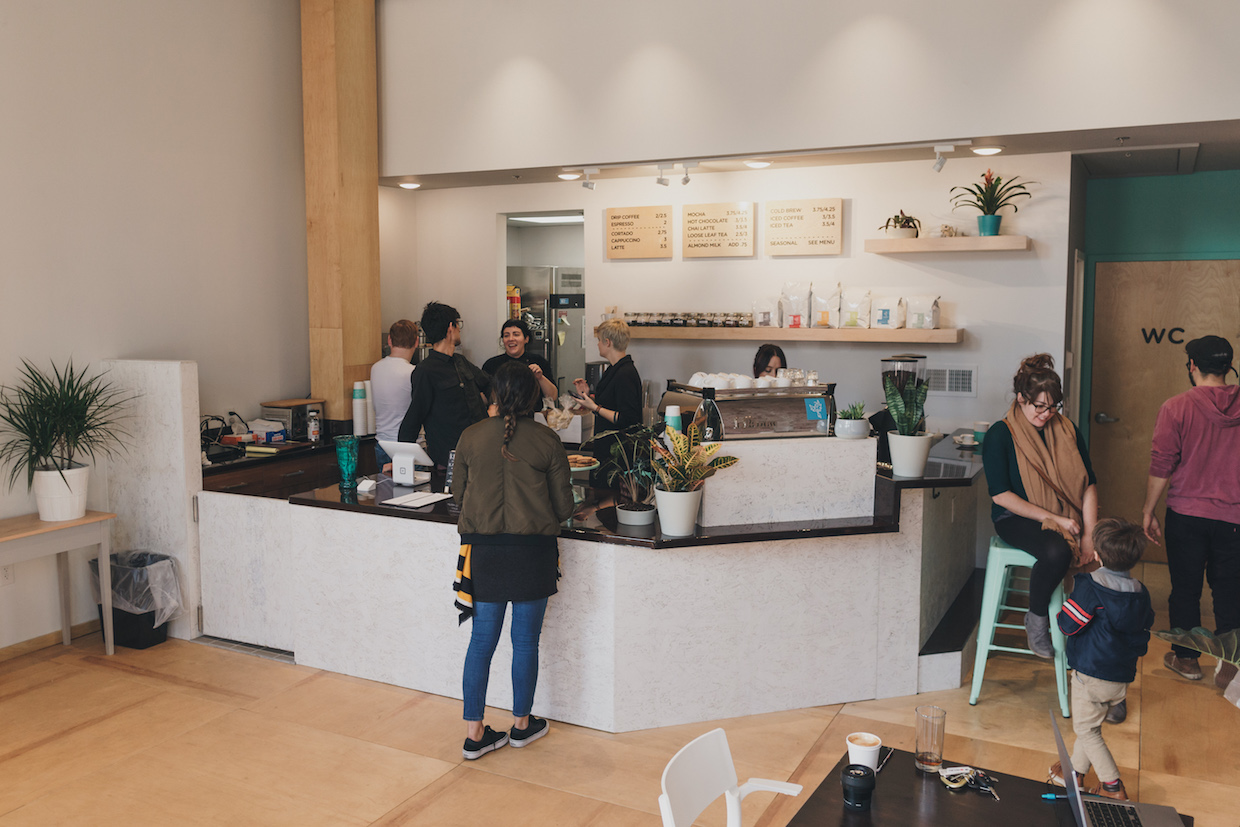 "Since we had to change our profiles anyway, it gave us an opportunity to change how we buy the coffee we use for blends," Feran said of adapting to the Loring. "I'm focusing on traceable and responsibly sourced coffee, and more than half of our coffee in the upcoming cycle is in some way experimental or processed specifically for Phoenix."
With the new roaster, the refreshed brand and the new cafe, the Phoenix company seems poised to reflect its mythical namesake within a city that has also experienced significant regeneration, particularly downtown and in the Warehouse District.
"The Cleveland specialty scene is strong, particularly considering the modest size of the city. It's grown substantially in the last few years," Feran said. "You can find anything from a dozen or so local roasters to Tim Wendelboe served in Cleveland coffee shops. This new shop is designed to fit into that new reality in Cleveland."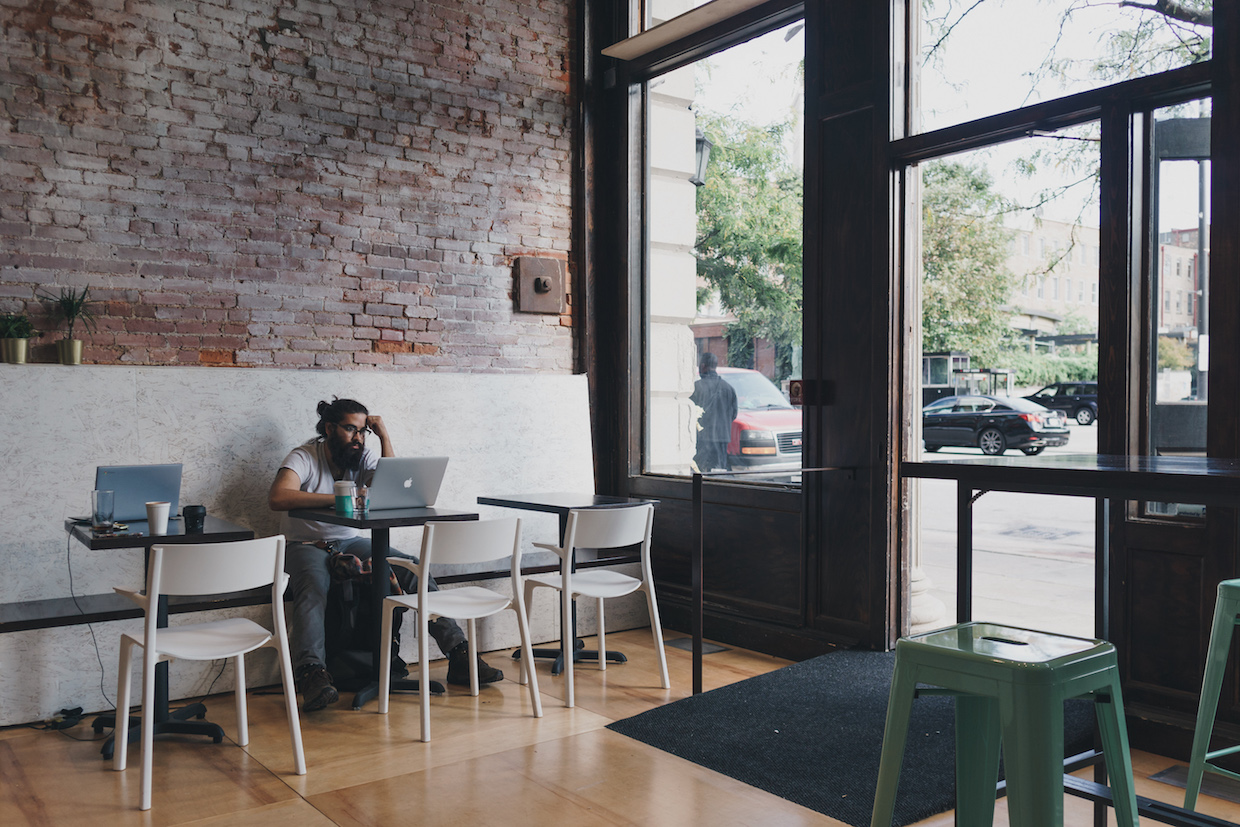 The new Phoenix Coffee cafe is located at 826 W. St. Claire Ave. in Cleveland. 
(Editor's note: Multiple photos have been replaced since the original publication in order to identify new brand elements.)
Nick Brown
Nick Brown is the editor of Daily Coffee News by Roast Magazine.