Recent years have seen several notable upstart equipment makers weigh in with technology for scales specifically designed for manual brewing applications.
Designed to be drip- and spill-resistant and offering app-based data tracking and logging features, products by Acaia raised the bar both for durability and interactivity. More recently the Motif Mentor broke ground with its coaching features, guiding home baristas through the pourover process with app-based instructions and timing notifications. Now, having crossed the threshold of crowdfunding success, the Voom Smart Scale is poised to expand the field. Though there is of course an app that goes with it, the Voom also stands alone in the wealth of information it provides directly from a screen on the unit itself.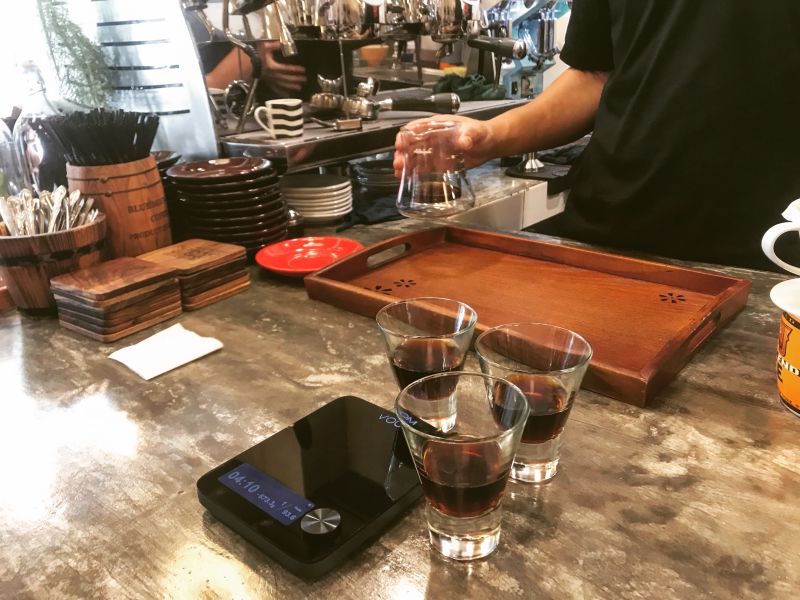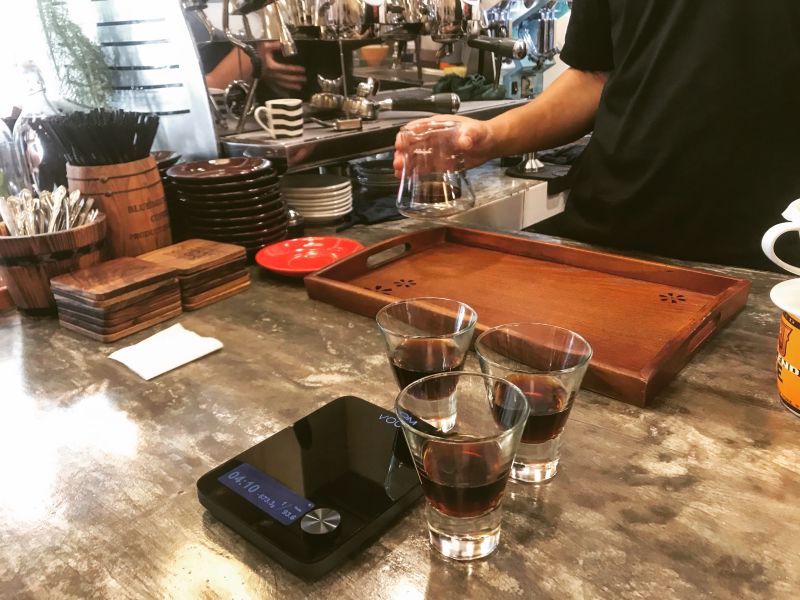 Developed by Los Angeles-based entrepreneur and Voom Works Founder Terry Li, Voom's large built-in LCD screen displays in real time the brewing curve, weight, time, a dynamic coffee-to-water ratio, and ongoing brewing instructions throughout the duration of multiple brew methods. The unit's onboard memory stores over 20 brewing profiles. And by sidelining the smartphone, users are less likely to be distracted from the brewing process by incoming messages or notifications.
"We have worked closely with many people in the specialty coffee industry, including SeungMin Choo, the 2014 Korea Brewers Cup Champion," Voom Works Head of Marketing Chris Fleguel told Daily Coffee News. "We have also frequently consulted with experts in the field of manufacturing coffee equipment, including some of the highest quality roasters and grinders on the market."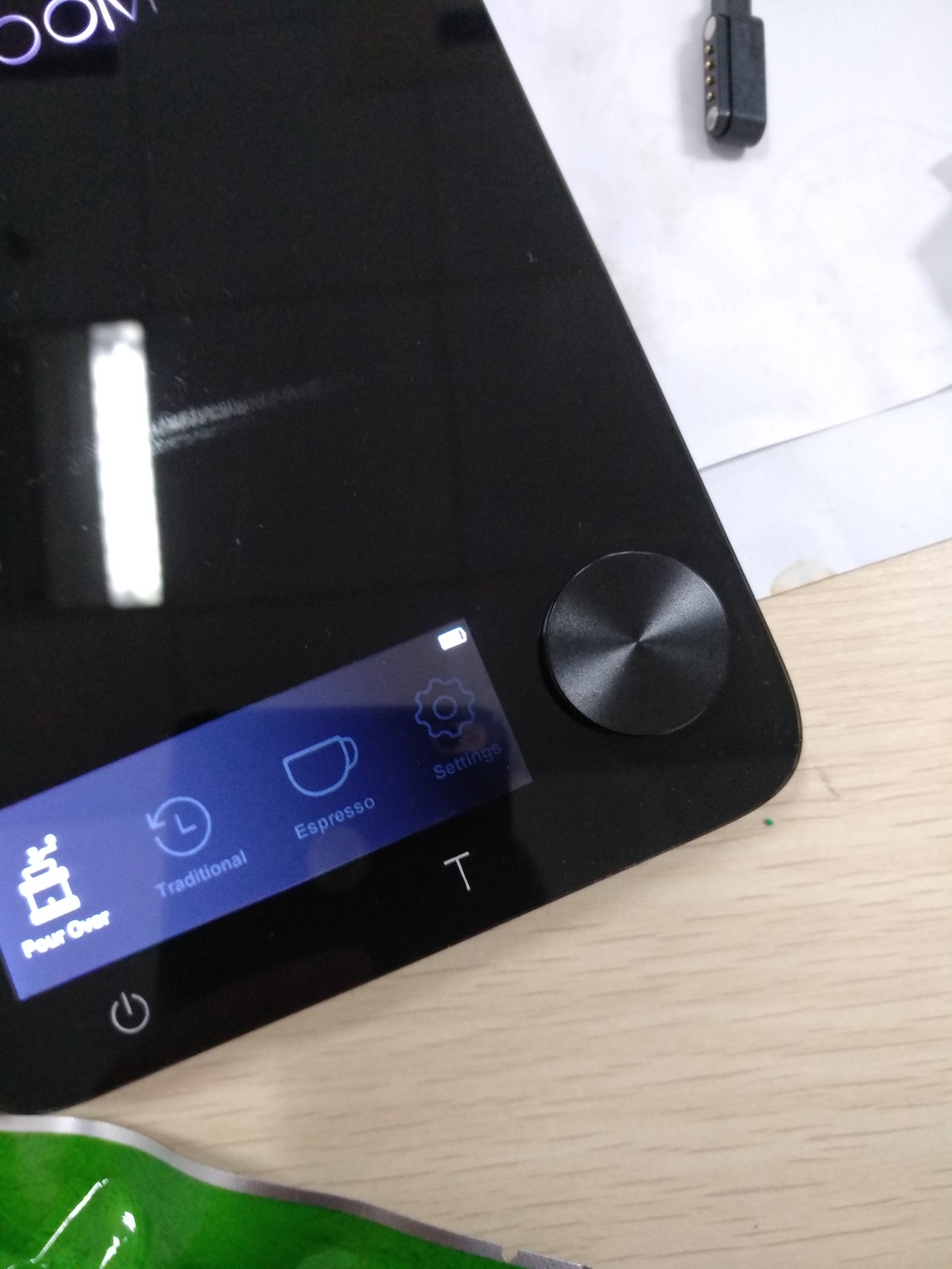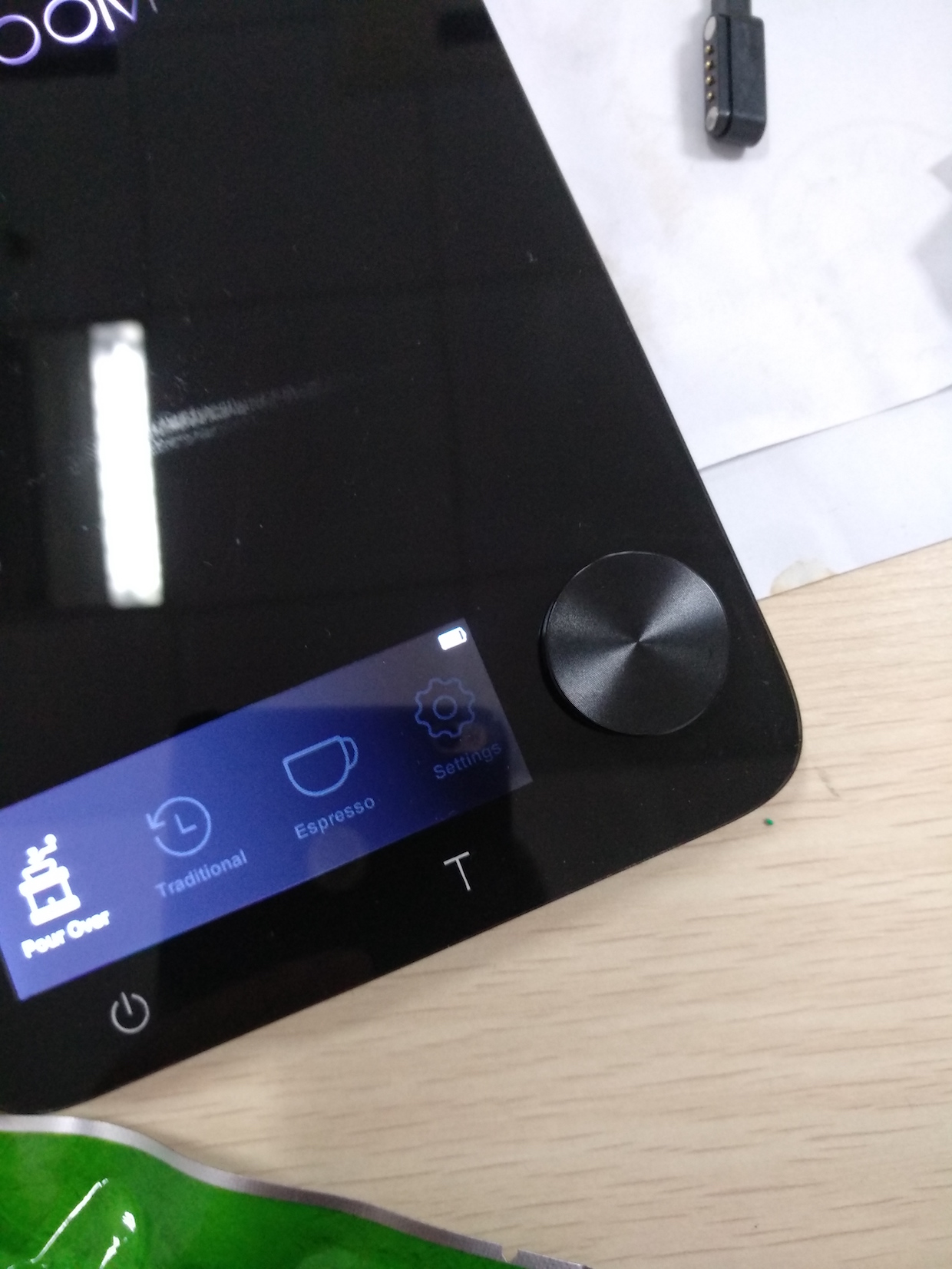 Fleguel said that the company's consultations took place throughout the design phase, and that review units of the finished Voom are currently on their way to several former world barista champions and notable food and beverage writers for additional feedback, though their names will be kept private, pending results.
While professionals and newcomers alike can take advantage of the basic brewing stats displayed on the screen, pourover newcomers especially can benefit from notifications for potential procedural events such as stirring, tapping, spinning, etc. that are also displayed directly on the scale without requiring one's gaze to turn to an external device. The scale's software also "scores" the user on accurately a recipe is performed, providing proof, once and for all, as to whether one is brewing like a pro at home.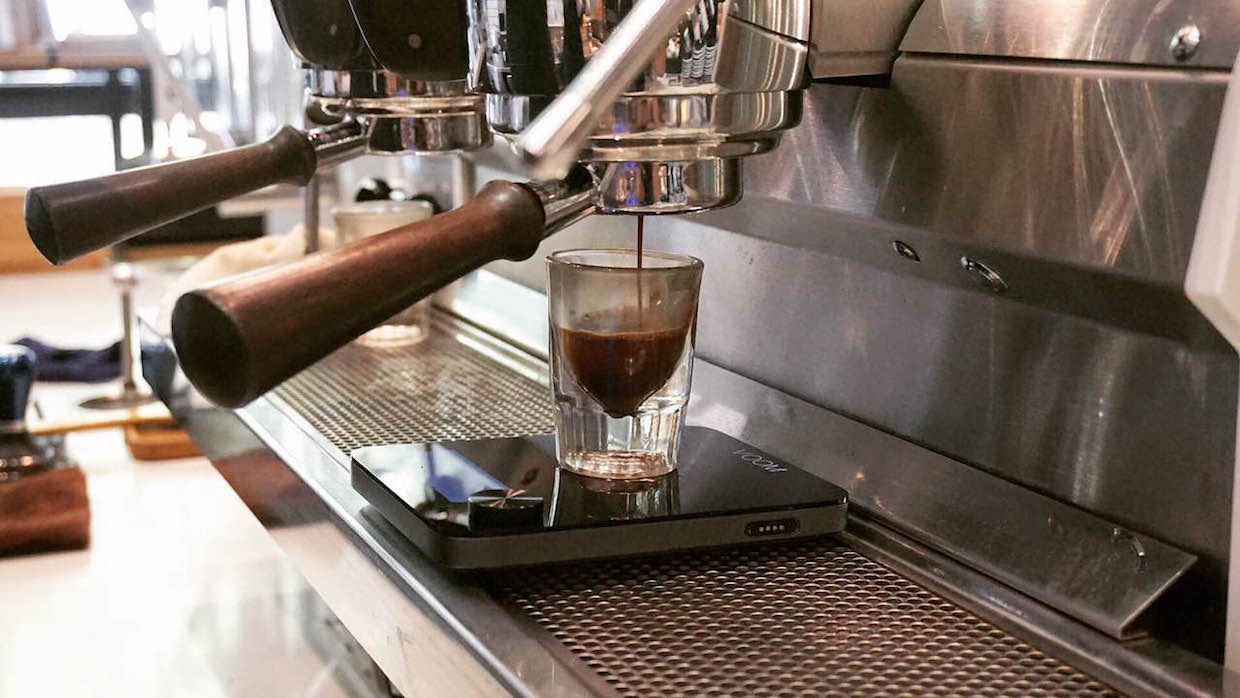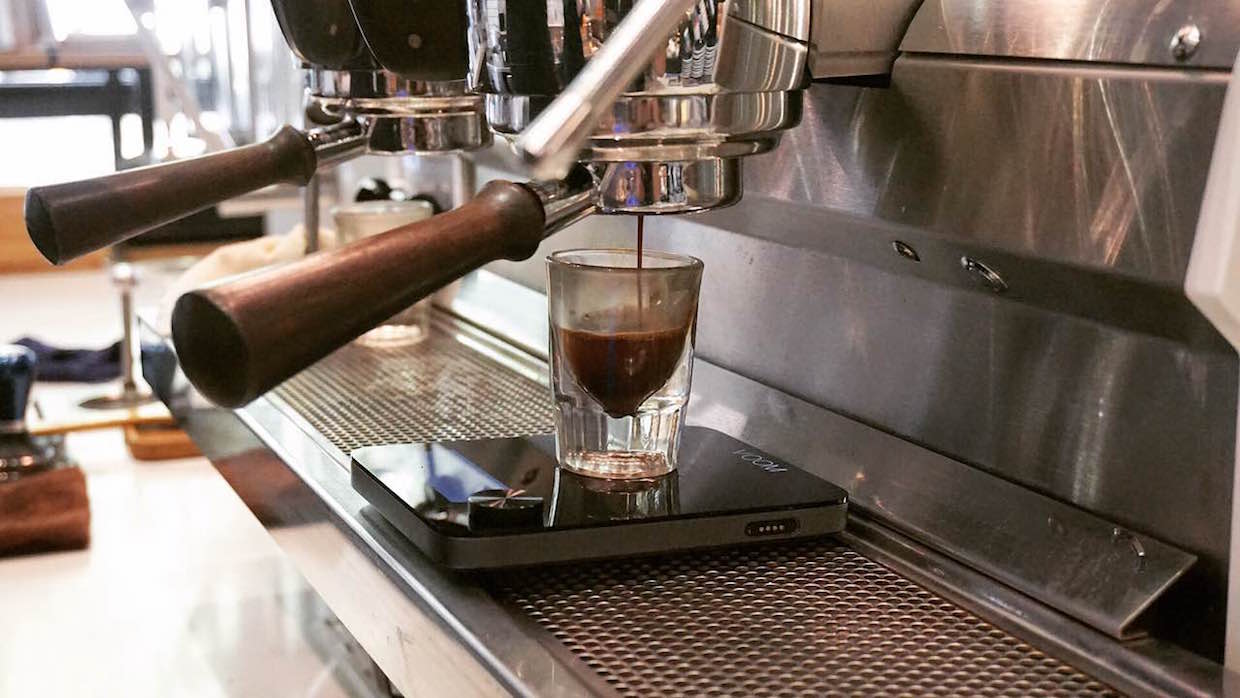 The smartphone app comes into play in connecting the scale to sources for those "pro" recipes and other shared info. The Voom app syncs with the scale and provides templates for recording coffee origin and roasting info as well as links to social media and QR codes for direct sharing with friends and customers.
Presently, pourover and espresso are the only brew methods with specific software support, while a "Quick Brew" setting displays and records the same level of info for general use. Said Fleguel, "This should be adequate for anyone who wants to make French press or AeroPress."
The company is open to integrating new features into the software in the future should there be demand for additional method-specific modes.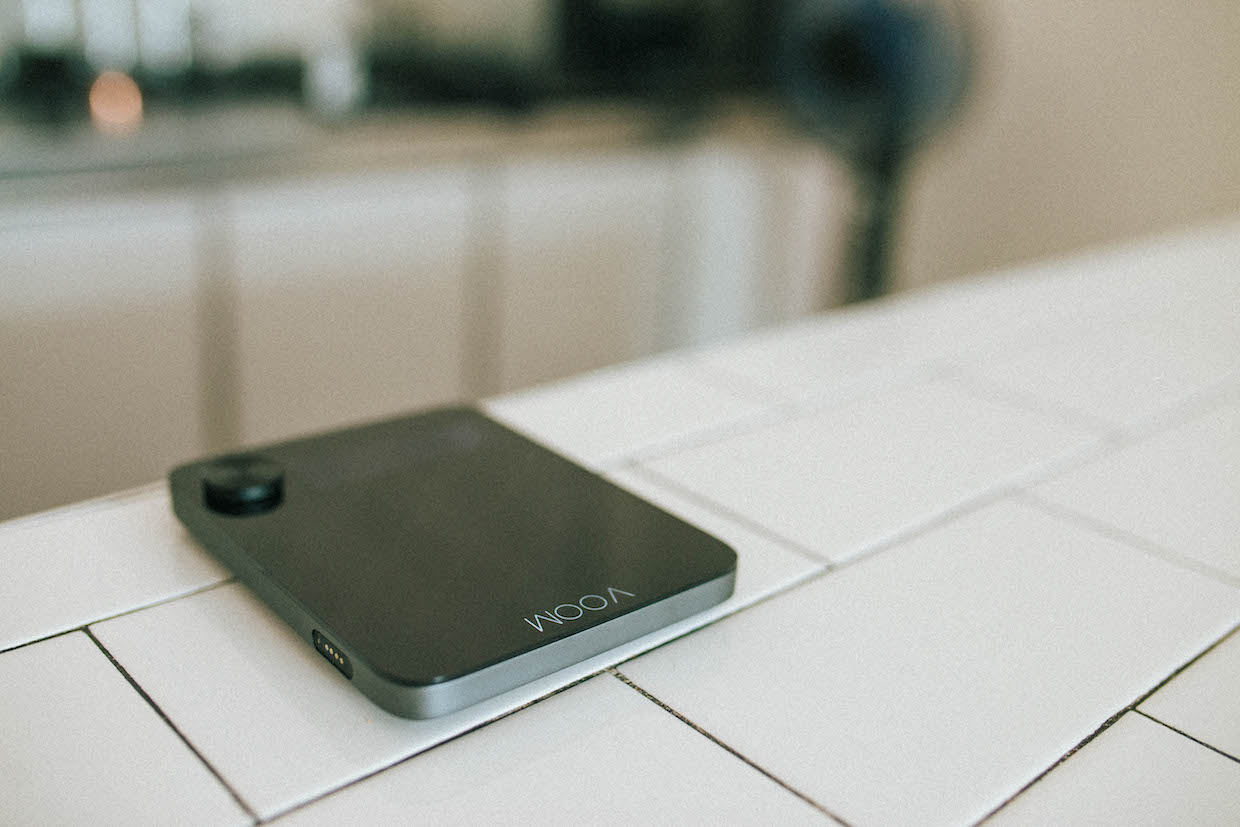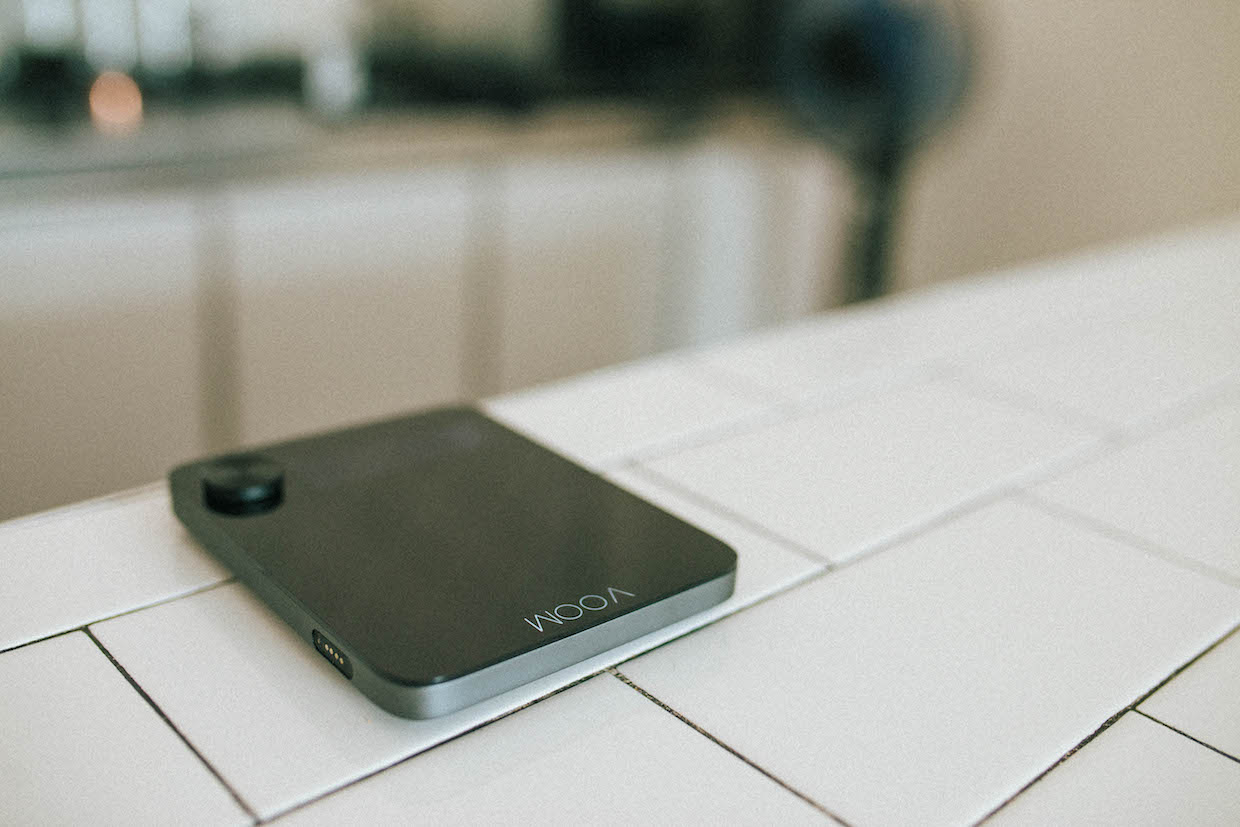 "Our company's main goal is to make specialty coffee more accessible to more people," Fleguel said. "We want to work with coffee shops to introduce more people to brewing at home. That may be through workshops or even brew-your-own stations featuring VOOM scales to guide people in the coffee shops. We also have a number of other product ideas that we're looking forward to launching in the future."
With 10 days remaining on its fully-funded Kickstarter campaign, Voom anticipates shipping finished units to backers in March of 2018. After that the product will be available for a projected retail price of $199.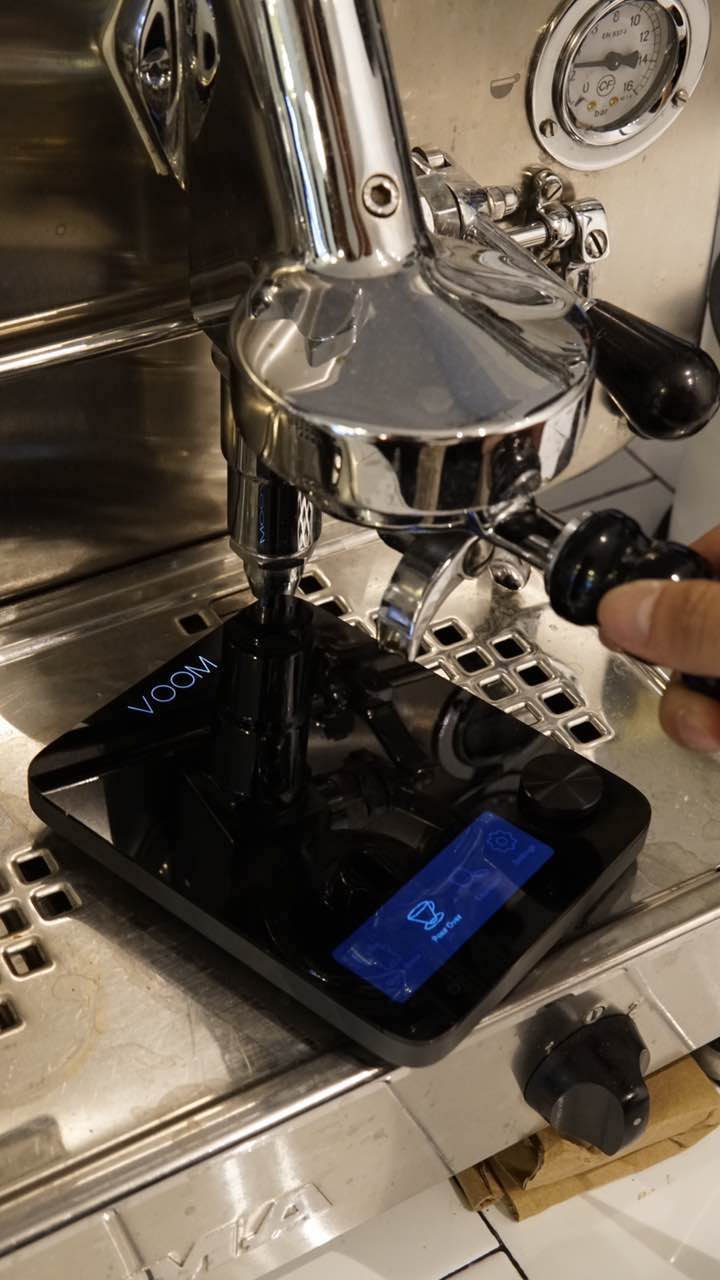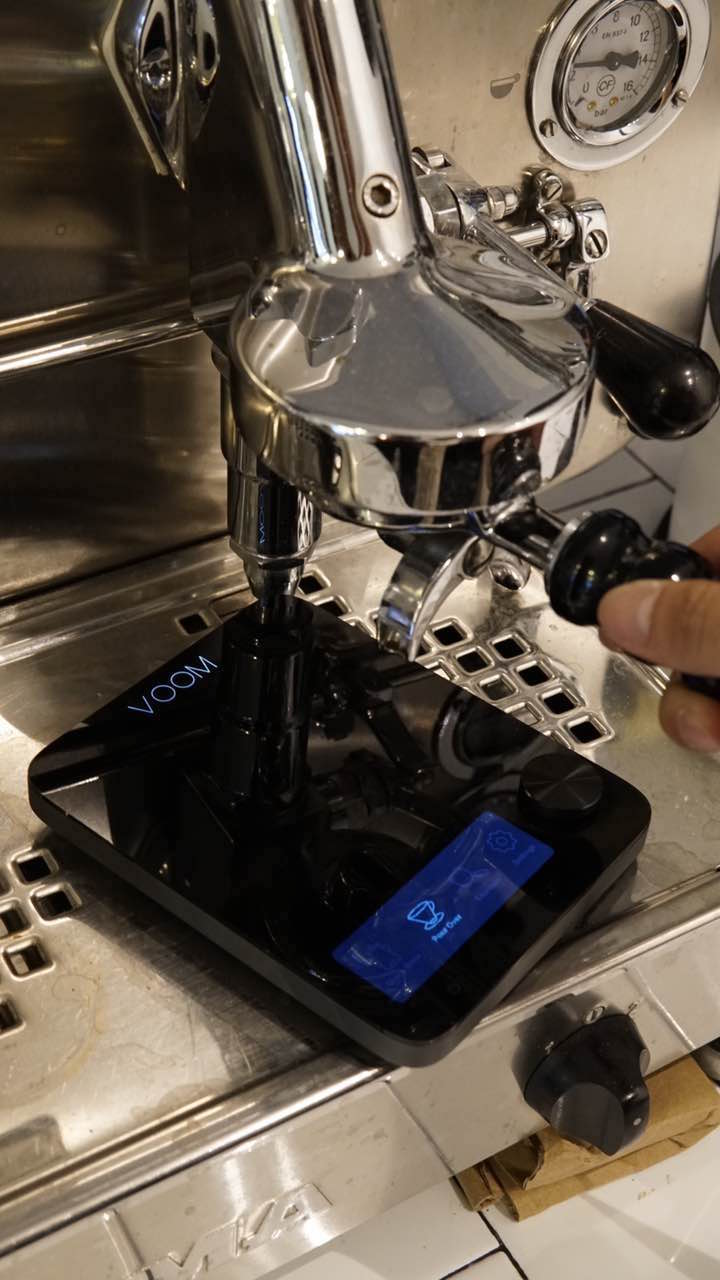 Howard Bryman
Howard Bryman is the associate editor of Daily Coffee News by Roast Magazine. He is based in Portland, Oregon.