In Texas, Fort Worth's newest coffee shop/cocktail bar hybrid aims to be the cafe equivalent of a mullet: business in the front and a party in the back.
Now open at 3009 Bledsoe St., Ampersand combines a late night weekend cocktail bar with a high-end weekday coffee shop. (The bar is not associated with Boulder, Colorado's Ampersand Coffee Roasters).
According to co-owner Mimi Lu, the concept aims to "cater to both avid coffee drinkers and connoisseurs both" with morning coffee and late night coffee cocktails.
"Coffee and cocktails … that little upper and downer kind of meets you in between," Lu told Daily Coffee News. "You know when you have a Red Bull vodka, that slightly warm feeling you have? It's just really cool."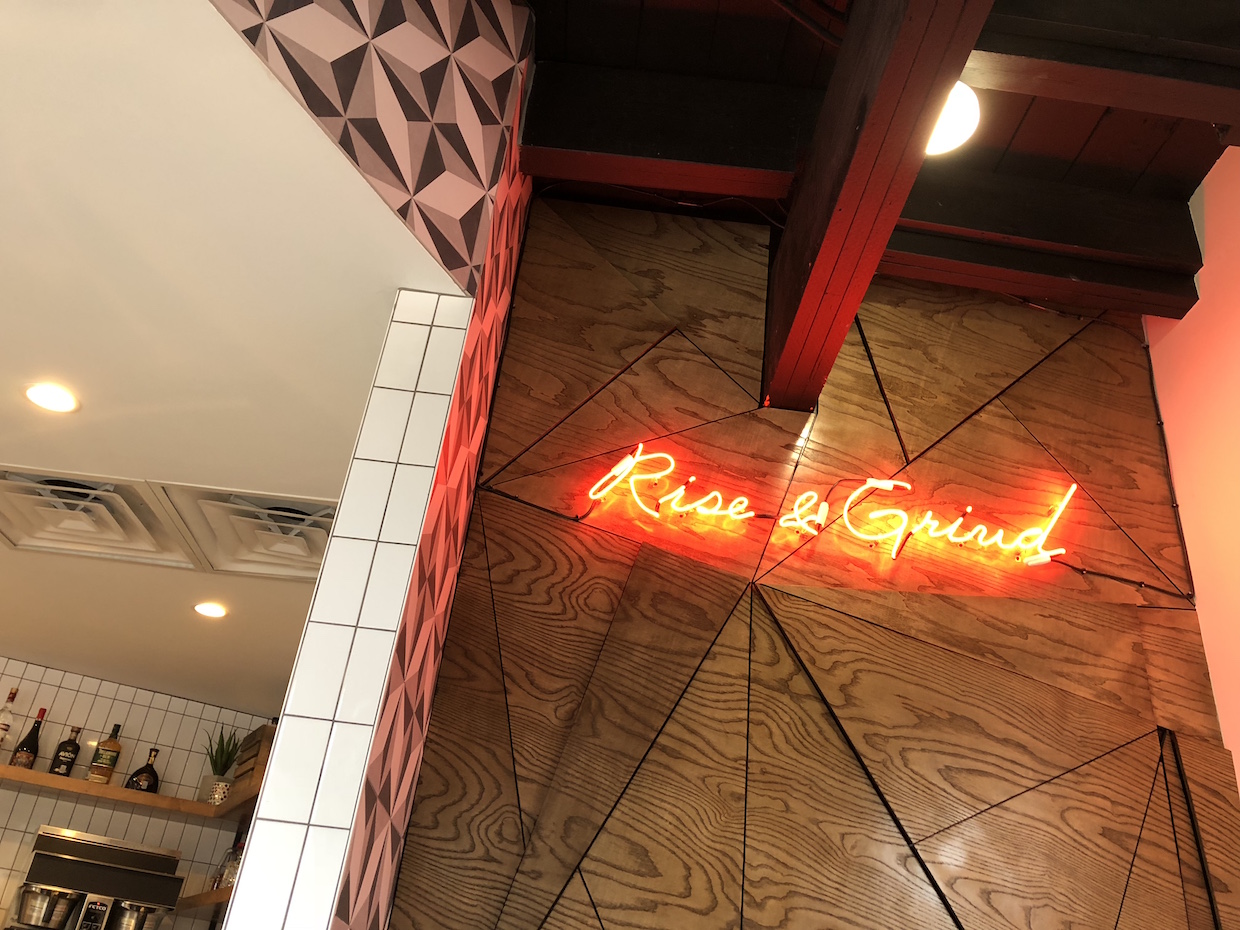 The 3,200 square foot cocktail/coffee concept was initially slated to open in April of this year, but construction delays set the team back until mid-November. Partners Lu and roaster Victor Tran are both affiliated with the two-location Cuppa Espresso Bar.
Ampersand's other partners include Michael Ferrari Le, who oversees the cocktail program, Huy Dominic Vu, Toan Luong and Rehab Choudhury, founder of the Verum clothing line.
"It's basically a speakeasy," Luong said of the bar side of the concept. "The front of the house … during the day it's a full-on coffee shop. We roast our own beans, and we're trying to bring something new to the area itself.
"We want it to be a different feel than your crafty coffee shop or even a Starbucks," Luong added. "We'll have music… hip hop, rap. We know how to market towards a demographic. We're still young."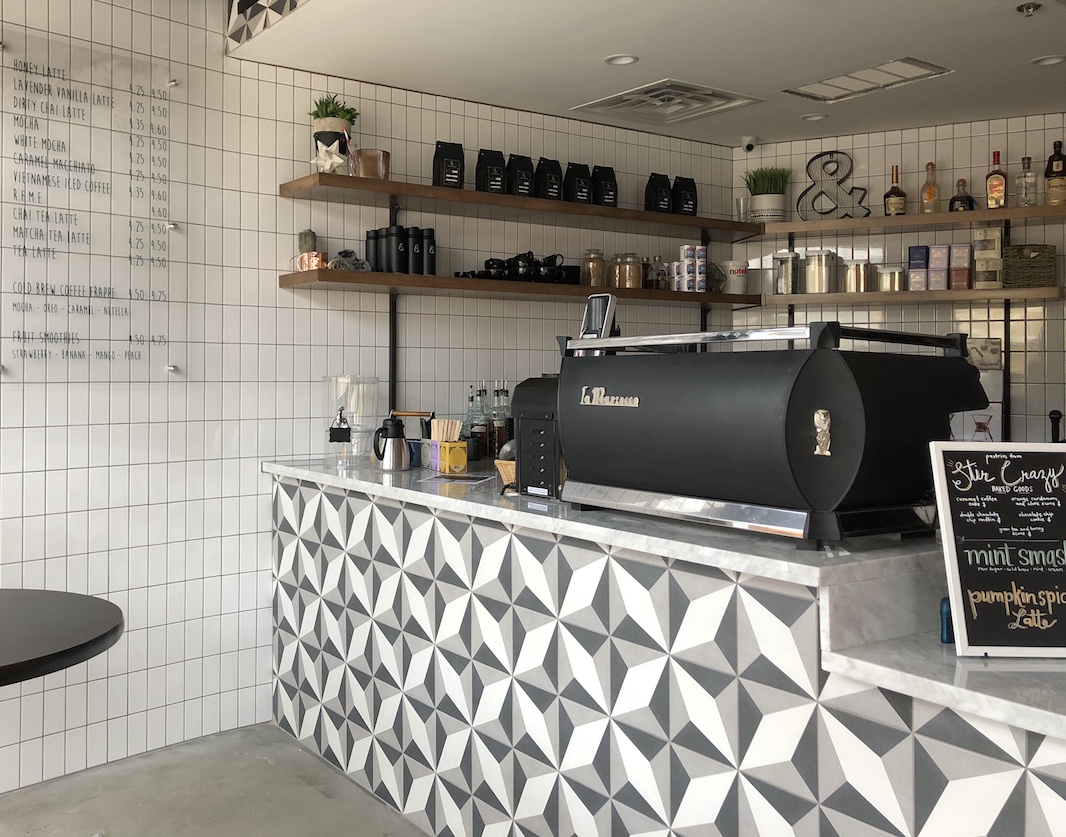 The big draw at Ampersand will be cocktails with cold brew, ranging in price from about $7 to $12. Among them are the Ampersand Mule, which incorporates cold brew into a traditional Moscow Mule with ginger beer, lime and vodka, and a cold brew infused Old Fashioned called the Cold Fashioned. One cocktail, the "WKND," incorporates Patron tequila. In an Irish Coffee, cold brew is steamed with Tullamore Dew whisky.
Cocktails will be available after noon. In the morning, the cafe offers Chemex pourovers, nitro brew, traditional macchiatos, cortados, flat whites and espresso con panna. The RFME, or "Reason for My Existence," is a shaken iced breve latte with hazelnut, and cold brew frappes come in flavors like Oreo and Nutella.
"We have a lot of the traditional stuff," said Lu, like Starbucks drinks "elevated a bit more (from) what people are used to ordering."
Lu and Tran's original cafe, Cuppa, has two locations inside churches in Argyle and Irving, Texas. Tran now roasts coffee for all three cafes with a Sivetz fluid bed roaster, machinery he's used since 2009.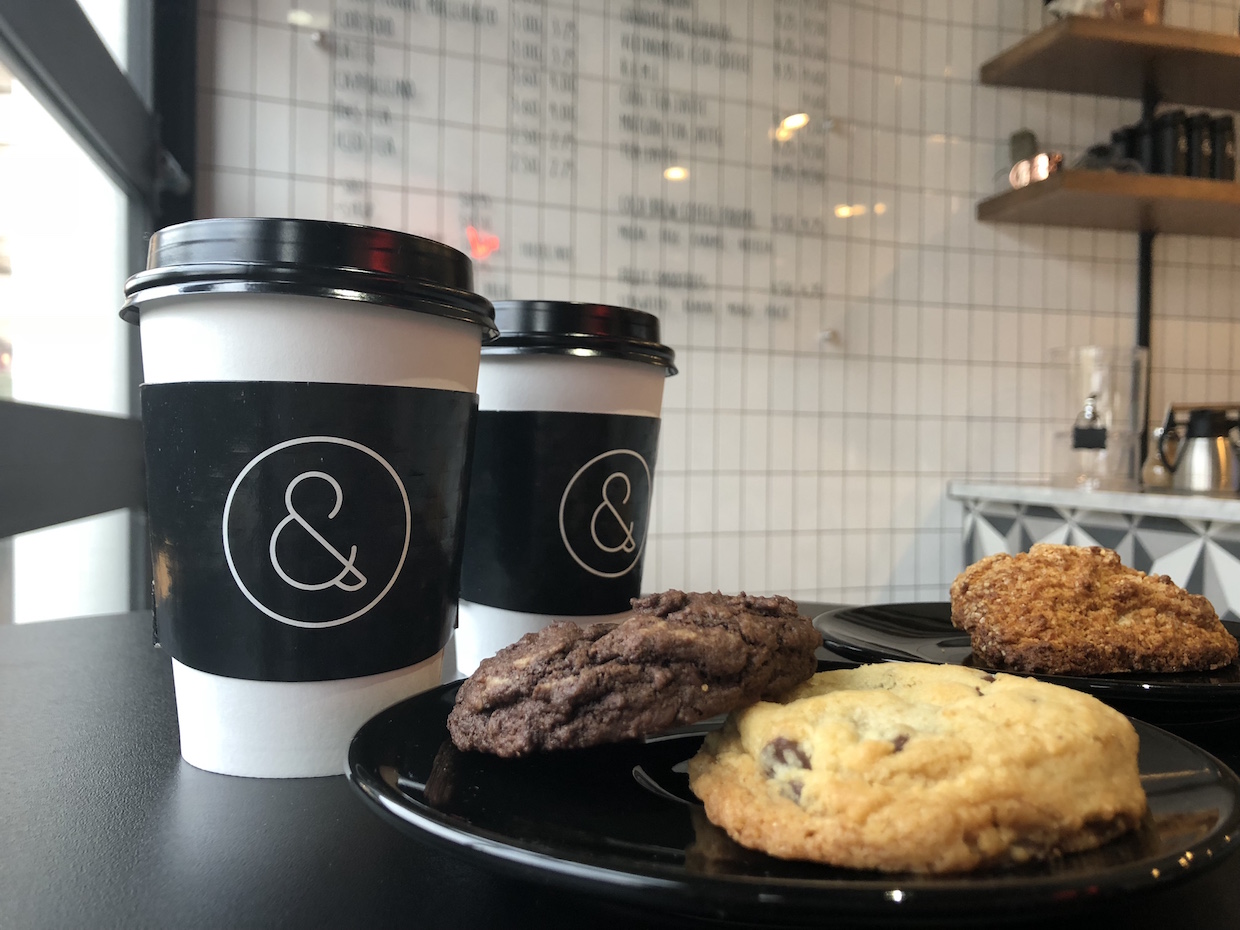 "We feel that the roast is more even," said Tran. "With every origin we feel like it's even and has consistency. We strive at our coffee shops to keep it consistent from the bean to the barista."
Working with green coffee sourced from Zephyr Green Coffee Importers, Atlantic Specialty Coffee and Olam Coffee, Tran said he tends toward medium roasts, having found that his customers "shy away from high acidity." Said Tran, "I like to ask the customers what they like, what their preferences are."
In addition to incorporating local Texas honey, Ampersand's coffee menu is influenced by some of the partners' Vietnamese and Chinese heritage, Lu said. A Vietnamese iced coffee is typically condensed milk with dark roast coffee, "really deep and rich," she said.
"We did a modern take on that with espresso and steamed condensed milk," Lu said. "A lot of people are skeptical, but they taste it and they're hooked.
"We wanted to incorporate what we used to drink onto the menu," she added. "Our parents always drank Vietnamese iced coffee."
Ampersand aims to capture the college/post-college youthful demographic. Located a six minute drive north of Texas Christian University, the cafe joins bars like Rodeo Goat and Landmark Bar & Kitchen in the West 7th area. Luong said that much of the neighborhood is "rustic" and implied it could use an infusion of energy. But Tran said, "West 7th is the 'it' spot in Fort Worth."
"There are bars, shopping boutiques, restaurants," Tran said. "It's really like a college town but the crowd is more leaning toward younger 20s and 30s. That's why we went with the coffee concept. It's a place to hang out with friends and have a coffee cocktail."
Lindsay Christians
Lindsay Christians (@LindsayC608) is a full-time food and arts journalist for The Capital Times in Madison, Wisconsin. She is the host of a weekly food podcast called The Corner Table.