At trade show booths in recent years, espresso machine manufacturer Astoria has mainly attracted passersby with its gleaming vertical manual lever machines. There was something new to catch the eye at the HOST Milan show in 2017 when the company introduced the Storm, which represents a significant stride toward the technological vanguard in espresso equipment today.
The Storm, according to the company, was conceptualized in collaboration with a trio of pro baristas who are accomplished on the global competition scene and are now ambassadors for the brand: 2015 World Latte Art Champion Caleb Cha, 2016 World Coffee in Good Spirits Champion Michalis Dimitrakopoulos, and 2017 World Latte Art Champion Champion Arnon Thitiprasert.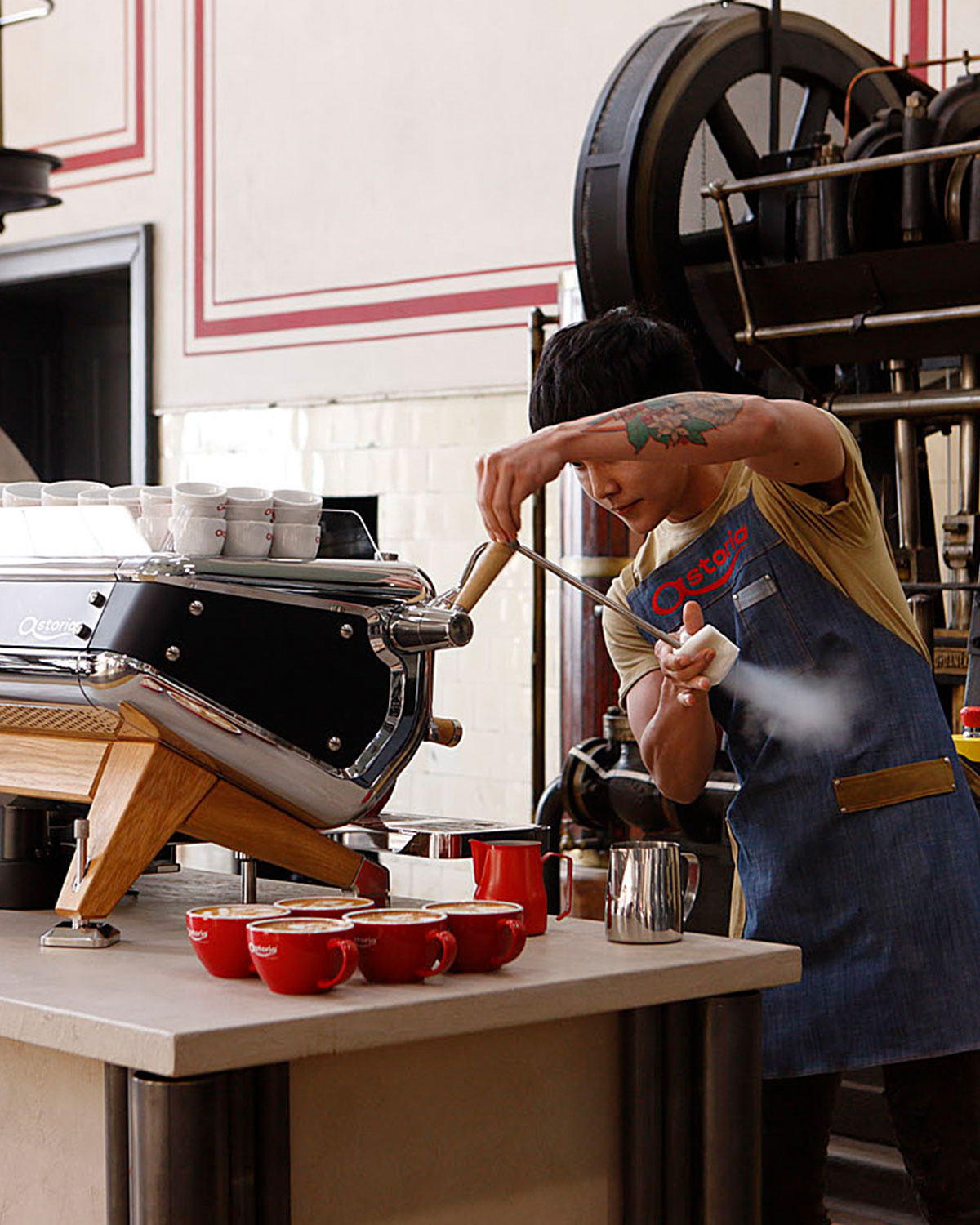 Their input ostensibly contributed to the development of features such as the Super Dry technology, which applies additional heat to steam as it travels from the boiler to the wand, with Steam Boost and Extra Steam Boost options available to provide extra wattage to the steam boiler for faster recovery.
A version of the Storm offers the ability to manually set and digitally store preinfusion and extraction profiles on each group. Shot profiles are set through manipulation of a lever on each group, and can be adjusted both by duration and by volume in milliliters of flow to the group.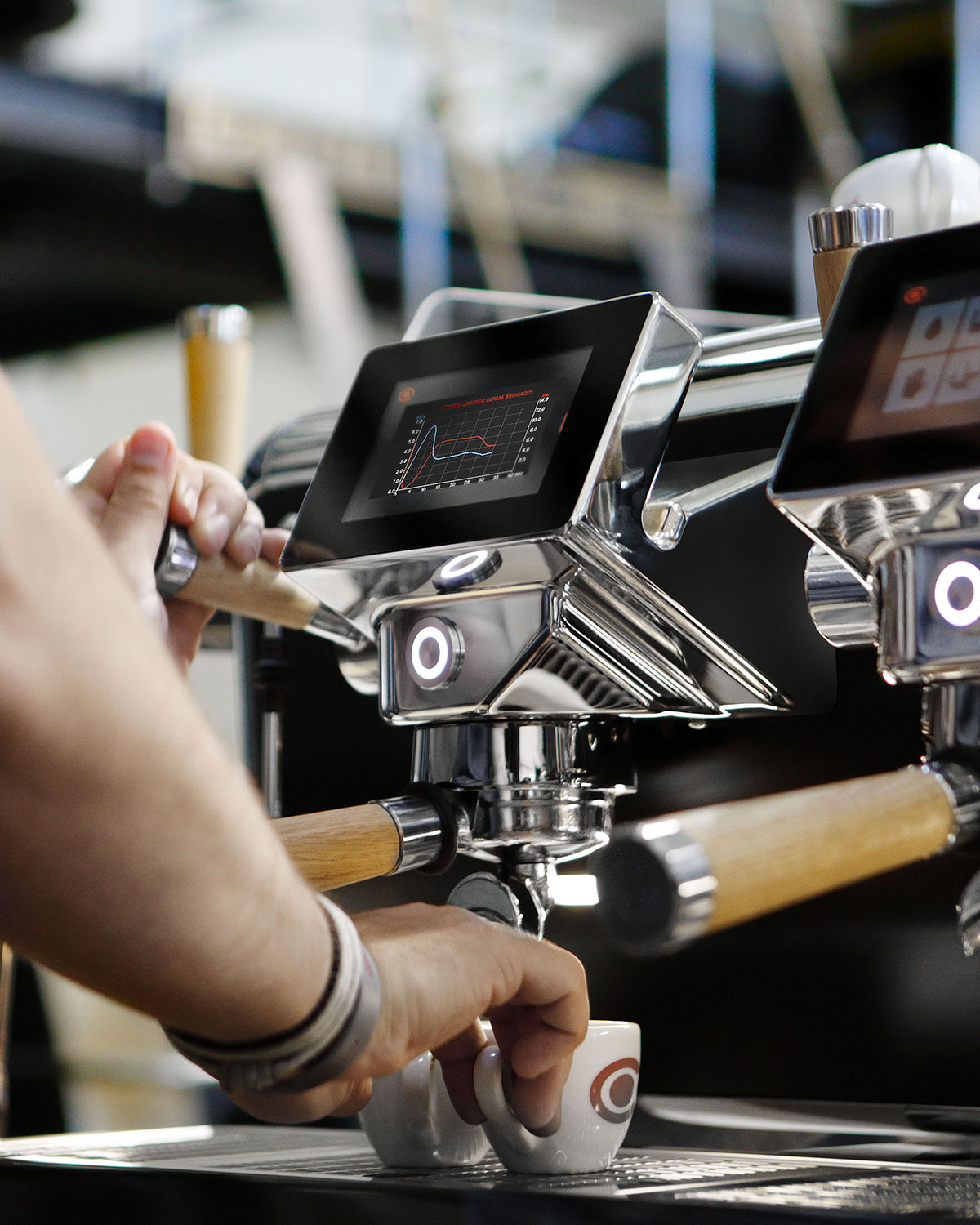 Despite what might seem like a power-hungry machine through its system for extra-dry steam, the individuated programmable touchscreen-equipped groups and wireless connectivity, Astoria contends that the machine actually provides an overall 47 percent energy savings over comparable machines, thanks to its Energy Saver technology. The system offers three modes of use: an always-on mode, a scheduled programming mode with automatic standby periods, and an intelligent self-learning "Eco" mode in which the machine goes into standby automatically based on its own observations over time.
Energy consumption and other usage data, such as the number of coffee and hot water drinks made, volume of water consumption, number of cleaning cycles performed, and more, can be exported for a shop's edification. Connectivity options include Bluetooth, WiFi, and a USB port.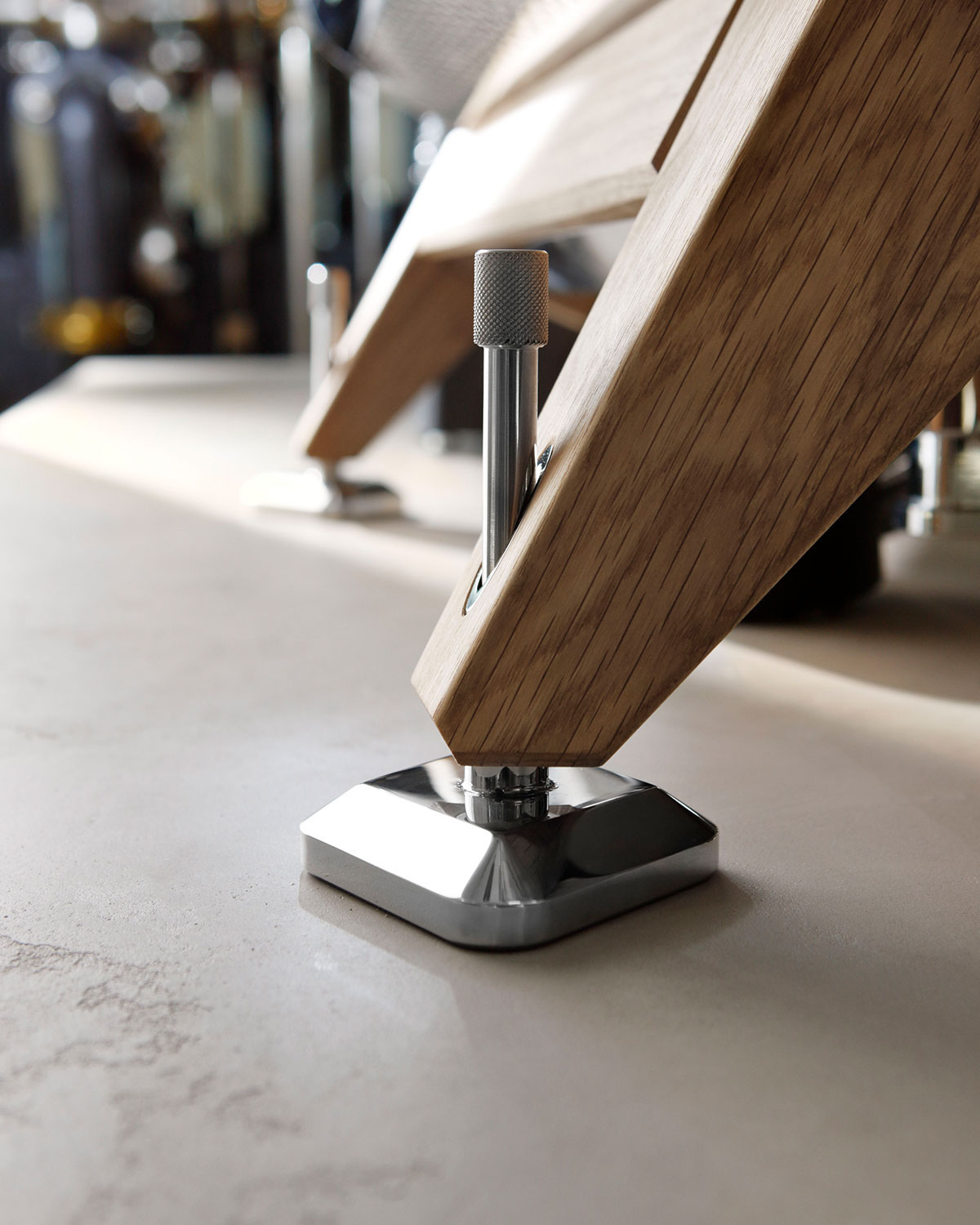 As if to conceptually offset the machine's digital enhancements with organic elements, the legs and bottom support structure of the machine, along with steam and group actuating levers and portafilter handles, are all made of matching wood. Various exterior materials and colors are available.
The long, cool-touch steam wands are designed to offer extra articulation, granting baristas greater flexibility in where and at what angle they stand in order to give spectators a view of the action. The machine feet and drip tray height are also adjustable for purposes of stability, ergonomics and display.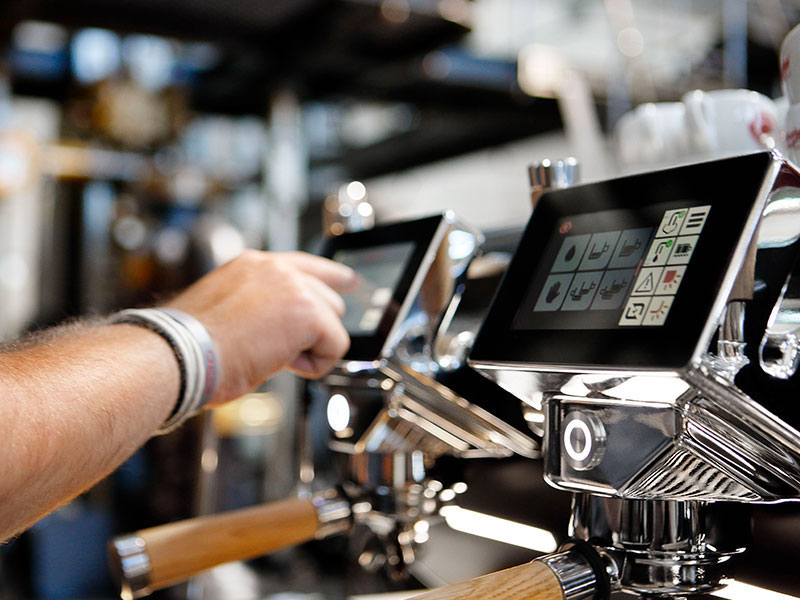 The Storm's most recent public appearance occurred at the recent SIGEP International Trade Show of Artisan Gelato, Pastry, Bakery and the Coffee World, in Rimini, Italy. It's next will take place at gastronomy, hospitality and restaurant trade fair Intergastra in Stuttgart, Germany from Feb. 3-7.
(Editor's note: Some portions of this story have been modified to reflect updates to the product's marketed specifications since the original publication. Astoria has updated the Dry Steam system; different body color and finish options are now available; and a "grinder wear and tear" notification feature is included, based on user-added data.)
Howard Bryman
Howard Bryman is the associate editor of Daily Coffee News by Roast Magazine. He is based in Portland, Oregon.