Spokane, Washington-based Mutu Coffee Roasters has joined the ranks of approximately 35 B Corp-certified businesses in the state. Mutu is the first company in Spokane to earn the distinction, while joining Grounds for Change in Poulsbo as the only other B Corp roasting company in the state.
Founded in 2016, Mutu is the first coffee-focused venture for Tammy and Russell Fleming, both of whom have extensive experience in other parts of the food and beverage industry.
"We desired to create a business that we could do together, share our passion for coffee, and make a positive impact in the community," Russell Fleming told Daily Coffee News. "Through this certification, we hope to communicate to our customers that we care about our total impact in what we do and using business as a force for good."
B Corps has been an increasingly popular third-party certification system, with the coffee industry well represented among the nearly 2,500 certified corporations throughout the world, each outlining corporate commitments toward transparency, accountability, and social impact. Yet, as Mutu proves, you don't have to be a company the size of Patagonia or Ben & Jerry's to make a big commitment to business betterment — nor to simply fulfill the administrative duties required for B Corp certification.
"One of the first things I did before incorporating was to purchase The B Corp Handbook written by Ryan Honeyman," Fleming said. "I was able to get my head around the five areas that are evaluated in the B Impact Assessment: Workers, Community, Environment, Long-term Impact, and Core Impact."
To become certified, prospective businesses must undergo and pass an assessment administered by the nonprofit B Lab that evaluates their mission, employment practices, governance structure, social impact, and environmental stewardship.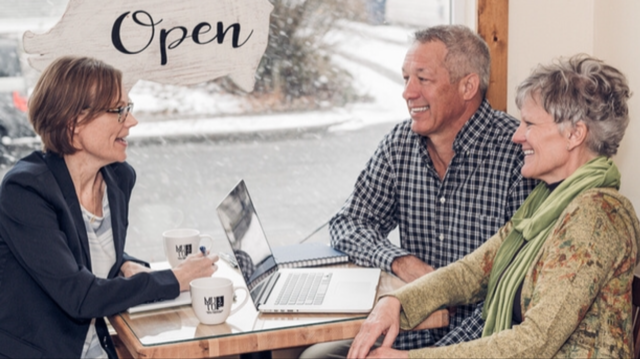 "The process seemed daunting, however with the help of Kara Odegard with Odegard Consulting made it manageable," Fleming said. "Kara was able to project-manage the process and keep me on task. It was about a three-month venture. Everything we were claiming had to be documented and verifiable."
Of the certification process, Fleming said the greatest surprise to him was how closely they were aligned with the ideals of the B Corp. "We scored higher that I expected," he said.
In addition to their B Corp status, the company is committed to donating 2 percent of its revenue to charitable organizations. Along with contributions to the Café Femenino Foundation, Mutu donates to Spokane area women's organizations and is a member of 1% for the Planet, a global organization whose members commit to donating one percent of their sales to environmental causes.
Mutu purchases more than 80 percent of its raw coffee from Organic Products Trading Company (OPTCO) — based in Vancouver, Washington — and only buys coffee from farms and cooperatives that are 100 percent certified organic and fair trade.
OPTCO began the Café Femenino initiative in 2004, which, according to Fleming, "is making a huge difference in the lives of women coffee farmers by empowering them and creating social equality in impoverished coffee growing communities."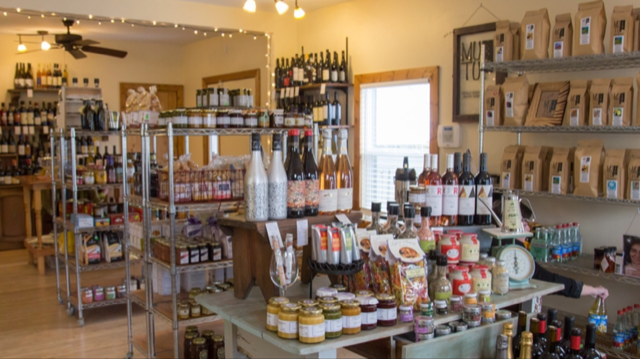 Last summer, the Flemings were looking for commercial space to grow and develop the coffee roasting business. They walked into a specialty grocery storefront in the northside of Spokane called Petunia's Marketplace and immediately saw its potential.
"It had a magical setting in a 1905 structure on Madison Street," Fleming said. "It sold local wines and coffee, handmade chocolates and pasta, and had a monthly wine-pairing supper club."
The Flemings were so enamored they eventually purchased Petunia's, which is now a primary venue for Mutu's coffee sales.
"This seemed like a great way to acquire commercial space — along with Petunia's certified process kitchen — cost effectively, since Petunia's was rock solid financially," Fleming said. "So not only have we been roasting coffee and establishing the foundational elements of the Mutu Coffee Roasters brand and becoming B Corp Certified, we have been operating our new gourmet shop."
Mutu Coffee Roasters is available at Petunia's Gourmet & Organic Marketplace, 2010 N Madison St. in Spokane.
Lily Kubota
Lily Kubota is the managing editor and digital content manager for Roast Magazine. She is based in Southern California.