If mergers and acquisitions are anything like the birds and the bees, then Spring is very much in the air this week.
Milwaukee business news publication BizTimes reported that Canadian high-end French press-maker Espro, a long-shining example of Kickstarter at its best, has been acquired by Wisconsin-based cookware manufacturer Regal Ware:
ESPRO, a startup with 13 employees, manufactures premium coffee and tea presses and accessories. Acquiring the company provides Regal Ware with a premium beverage brand, and ESPRO with an influx of capital so it can execute its growth strategy. Regal Ware plans to retain all its employees at its existing location.
A Reuters report revealed that family-owned espresso giant Lavazza had been approached by both JAB and Nestle in recent years, and rejected them both:
"We have always attracted suitors," Giuseppe Lavazza said.

His co-vice president, Marco Lavazza, added: "Being courted is something that pleases us and we talk with everyone … but we are clear in mind we want to be independent."
Olam International, parent company of green importer Olam Specialty Coffee, is now chock full of nuts. Guzman Coffee & Nuts, that is. Olam bought just under a third of the coffee and nut arm of Spain-based Guzman Global, according to The Business Times:
OLAM International has paid 1.88 million euros (S$3 million) for a 29 per cent stake in Guzman Coffee & Nuts (GC&N), in Spain.

GC&N is a joint venture with Guzman Global holding the remaining stake.

GC&N will import and distribute coffee and edible nuts in the Spanish and Portuguese markets.
And foodservice equipment manufacturer Middleby announced via press release this week its acquisition of JoeTap, the rapidly growing maker of nitro dispensing equipment for cold brew:
"JoeTap is a recognized leader in the nitro brew category, a market that is quickly gaining momentum. This acquisition extends our portfolio of beverage solutions and enables Middleby to provide customers with a solution as they capitalize on the nitro brew trend," said Selim Bassoul, CEO of The Middleby Corporation.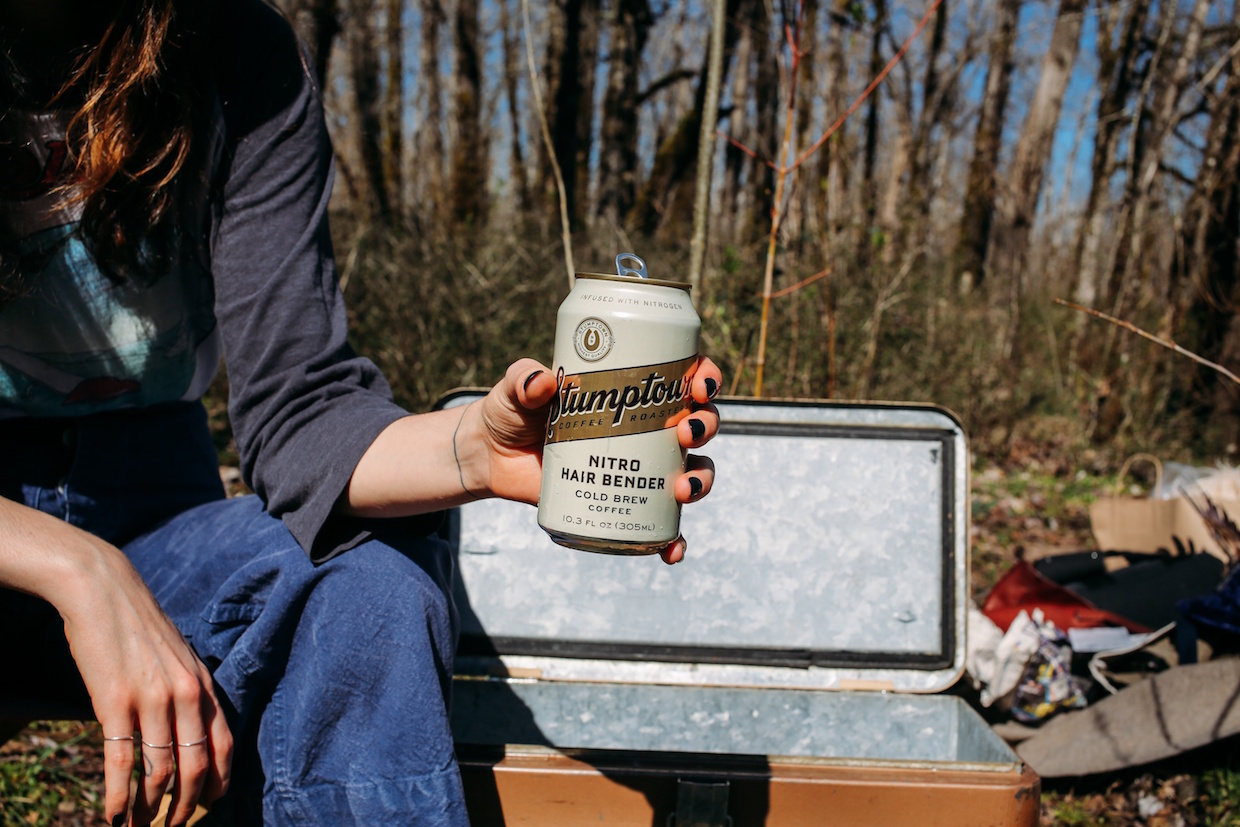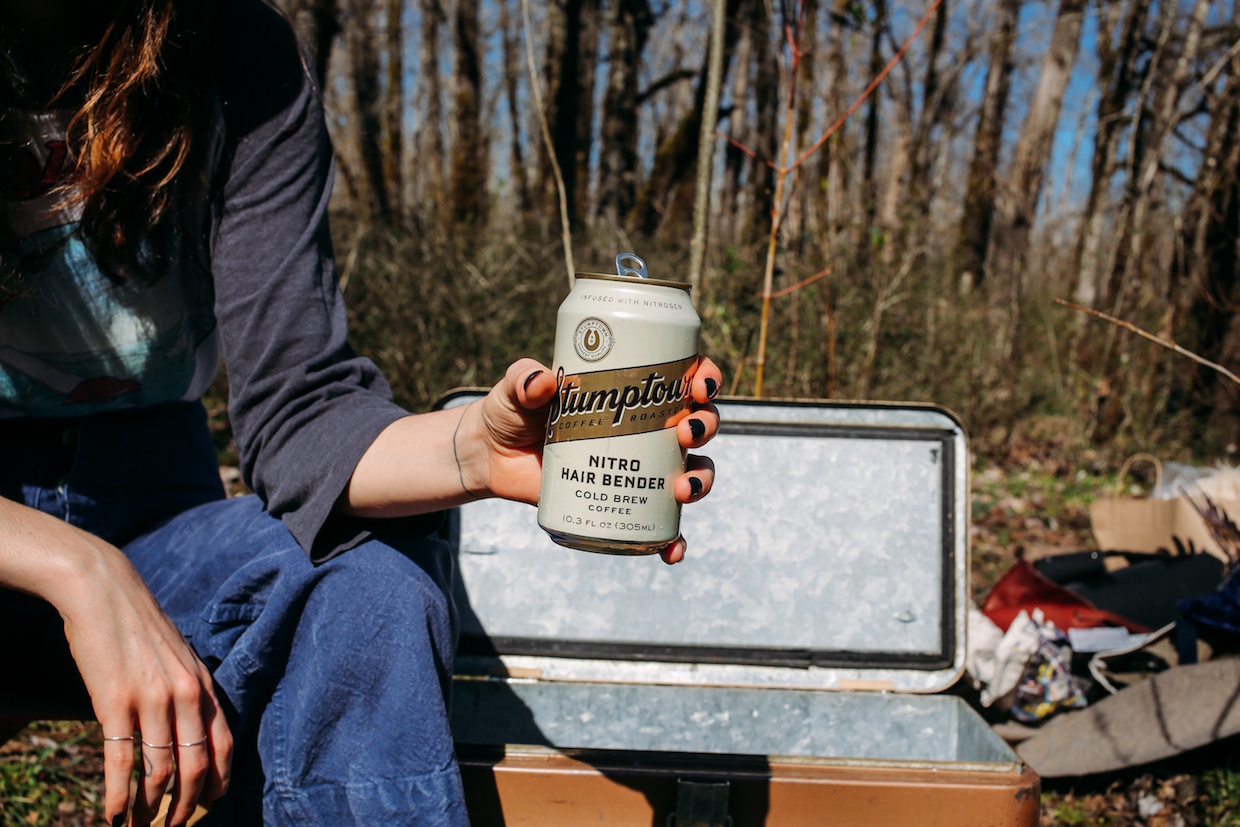 In other nitro news, Stumptown Coffee Roasters' RTD cold brew program has come full circle as the company announced that its longstanding house espresso blend Hair Bender is the basis of the company's latest canned, nitro-infused endeavor:
Nitro Hair Bender combines creamy, cascading nitro cold brew with the sweet, complex, flagship espresso blend that started it all, Hair Bender.

"Infusing our Hair Bender cold brew coffee with nitrogen creates a smooth, velvety texture, enhances the coffee's aromatics, and increases the perceived sweetness of the coffee," said Brent Wolczynski, Head Brewer, Cold Brew.
As the Re:Co Symposium is occurring right now heading into the annual SCA Expo in Seattle, the SCA has announced the winners of the 2018 SCA Sustainability Awards. Public-private FNC partnership program Manos al Agua is receiving the Project Award for its farm- and landscape-level "intelligent water management" initiative, and NGO Twin is receiving its second Sustainability Award, this time the Business Model Award, for its "aid-through-trade" model benefiting smallholder farmers in Latin American, African and Asian countries:
"The SCA has recognized outstanding work in the field of sustainability since 2004 and with every year we see greater diversity in the approaches that companies, organizations, and individuals take to confronting the challenges facing our industry. This year's awards reflect collaborations that happen across geographies, cultures, and supply-chain roles, and I'm thrilled to be able to celebrate a kind of innovation that benefits all of us," says SCA Chief Sustainability Officer Kim Elena Ionescu.
Cafes and their patrons have meanwhile been showing support for sustainability in another form by way of an apparently rapid and widespread uptick in consumption of Oatly oat milk. This may not necessarily represent a specific decrease in consumption of animal-milk — folks might just be primarily switching from one alt-milk to another — though it's nevertheless a promising sign for environmentalists, animal rights advocates, the health-conscious and the lactose intolerant that Oatly Inc. is dramatically increasing production, according to Bloomberg:
As more consumers choose plant alternatives to dairy, it's gotten so popular that just in the last month, some coffee shops were left without oat milk for days, even weeks. To meet demand, producer Oatly Inc. is working with its manufacturing partners to increase output by 50 percent by this summer, said Mike Messersmith, general manager for U.S. operations, which are based in New York.
The biggest coffee news this week was of course the incident involving the arrest of two African-American men accused of trespassing while standing inside a Starbucks without ordering anything because they were waiting for a friend. Starbucks CEO Kevin Johnson publicly apologized for the incident at the Philadelphia location, and announced the partial-day closure of more than 8,000 company-owned stores in the U.S. on May 29 to hold several hours of "racial bias" training for roughly 175,000 baristas and other workers. Newsweek has more:
The program will be developed in consultation with Sherrilyn Ifill, the president of the NAACP Legal Defense and Education Fund, and Jonathan Greenblatt, CEO of the Anti-Defamation League. They will be joined by executives from progressive think tank Equal Justice Initiative and Demos, as well as former U.S. attorney general Eric Holder.
Ironically, another potential beneficiary of such training might be young-adult novelist Daniel José Older, whose recent contribution to the Star Wars canon, "Last Shot: A Han and Lando Novel," published this week, includes the startlingly tone-deaf bit of trivia about those furry little savages, the Ewoks. The adorable but potentially vicious, rag-and-bone-adorned critters are apparently also known for being coffee farmers, and, conspicuously like their long-exploited human counterparts here on Earth in the present day, they're not always treated or compensated humanely. Inverse shared an excerpt and some perspective:
[Culinary droid] BX-778 goes out of his way to say that the Ewok farmers are "well-compensated" and "humanely treated," which seems to indicate that Ewoks did not always cultivate coffee. Rather, a more advanced, caf-drinking species came to the forest moon following the destruction of the second Death Star and found a new workforce. The Prime Directive, this ain't.

That BX-778 states that they're "humanely treated" raises the idea that human [sic] treatment of Ewoks isn't a given, which is kind of messed-up even if they are a species that will eat human flesh if given the chance. The real coffee industry here on Earth has ethical issues of its own, and not all coffee growers are paid a fair wage and treated well by their employers. Imagine, then, how less-advanced beings like Ewoks might be taken advantage of by a galactic agricultural giant.
Howard Bryman
Howard Bryman is the associate editor of Daily Coffee News by Roast Magazine. He is based in Portland, Oregon.