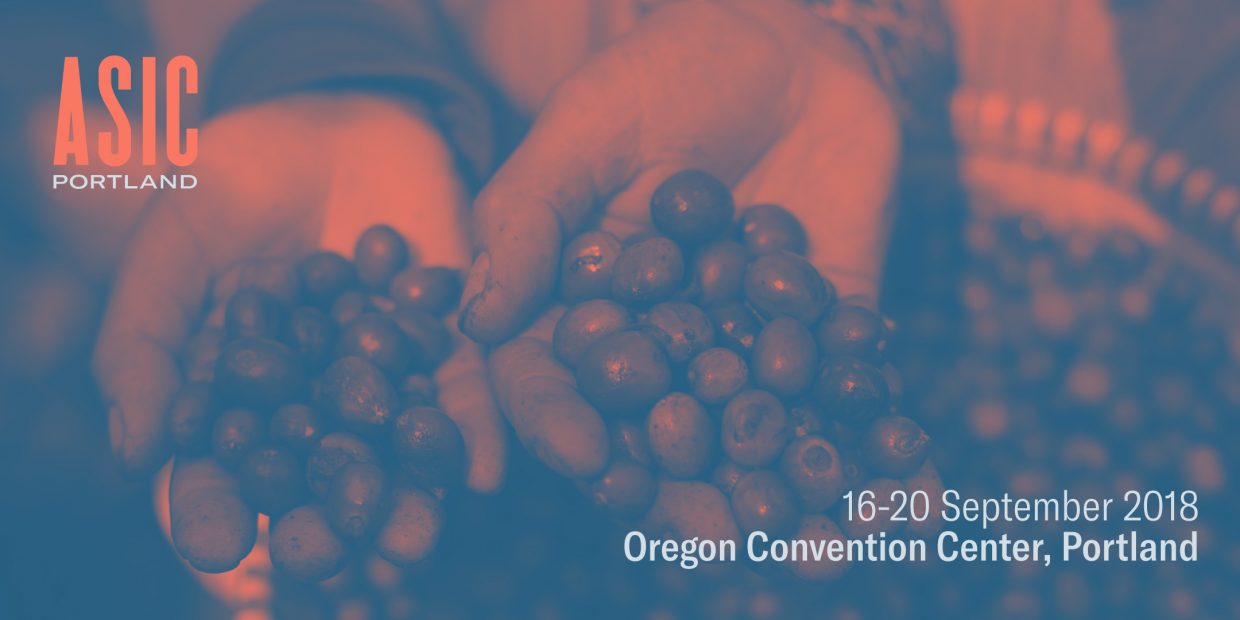 A nonprofit organization that organizes a biennial conference on the science and technology of coffee throughout the coffee value chain, the Association for Science and Information on Coffee (ASIC) is hosting its conference in the United States this year for the first time since 1991.
The 27th conference of the ASIC will be held Sept. 16-20 in Portland, Oregon, at the Oregon Convention Center in collaboration with the Specialty Coffee Association. The conference — which most recently gathered more than 400 scientists from 53 countries in Kunming, China, in 2016 — was last held in the U.S. in San Francisco.
"SCA is proud to host the ASIC conference this year in Portland, Oregon. ASIC is the world's foremost coffee science institution, and this conference is the key place for sharing new scientific breakthroughs on coffee," Peter Giuliano, chief research officer for the SCA, told Daily Coffee News. "Coffee science is a key part of SCA's research mission, and we're proud to have developed a deep collaboration with ASIC, and to share this learning opportunity with our members."
Chahan Yeretzian, who currently serves on the board of both SCA and ASIC, told Daily Coffee News that the two organizations have a shared goal to build bridges connecting industry and academia, along with a belief that facilitating constructive dialogue will lead to continued success and ensure the readiness of the coffee industry to recognize and address future challenges.
"The Specialty Coffee Association represents thousands of coffee professionals, from producers to baristas, all over the world, so it made sense for both of these global organizations, and leaders in their respective fields, join forces in organizing the upcoming ASIC conference," said Yeretzian. "Portland, a booming coffee city known for its bridges, seemed to be a natural choice for a location to host the conference in the U.S."
The conference features presentations with cutting-edge information and advanced coffee science, as well as exhibits and social events. ASIC is accepting abstract submissions through June 3 for papers to be presented on specific program topics, such as chemistry, agronomy and pest management, genomics, sustainability, physiology, coffee and health, and sensory science.
"Future success for the coffee industry will rest on solid science, technology, and innovation in breeding, post-harvest technologies, roasting, grinding, packaging, extraction, consumer understanding, health, climate change, and genomics," said Yeretzian. "Research is moving into the spotlight, as industry leaders are becoming aware that their future depends on mastering the technologies and chemistry of coffee. We are also increasingly interested in better understanding the needs and challenges of the industry, in order to orient the efforts and resources — and connect those in the industry who will champion the implementation — of scientific insight into successful and profitable applications."
Registration for ASIC Portland is now open, with early bird pricing available through Aug. 1, 2018.
Lily Kubota
Lily Kubota is the managing editor and digital content manager for Roast Magazine. She is based in Southern California.