A newly opened coffee roastery and cafe Las Vegas called Gäbi Coffee & Bakery is not intended to reflect contemporary South Korean coffee shop design, per se. The shop does, however, take some inspiration from contemporary Korean cinema, while a groundbreaking Korean-made Stronghold S7 roaster helps fuel the coffee program.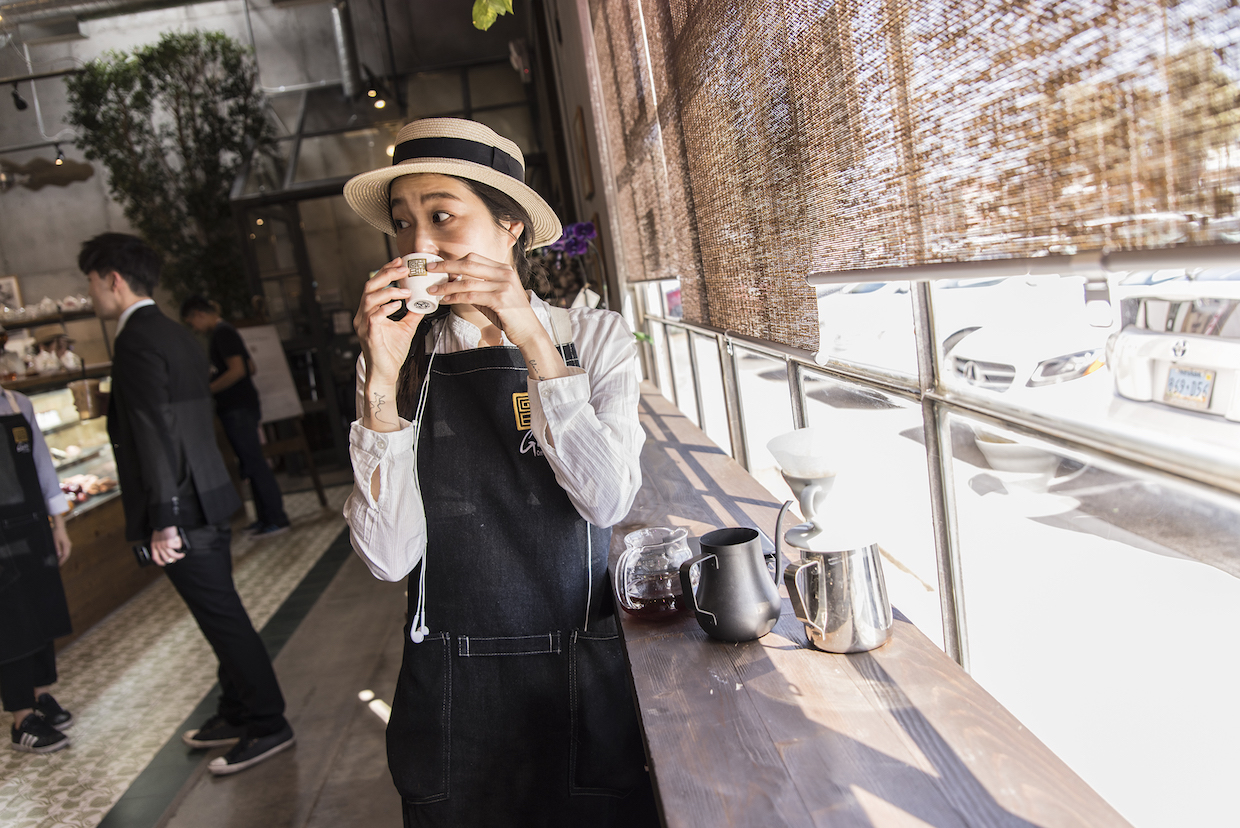 The new shop's name references the 2012 Korean historical drama film "Gabi," which tells the tale of the failed assassination attempt of King Gojong in 1898. The story focuses on a pair of lovers who are baristas as well as swindlers. Captured by Russian soldiers, transferred into Japanese custody and forced into "Operation Gabi," the couple attempts to poison the coffee of the famously coffee-loving Gojong.  
"One quote in the movie says, 'Coffee is the depiction of the barista's heart and mind,' and the main characters in the movie learn to brew with compassionate hearts," Gäbi General Manager Jennifer Yoon told Daily Coffee News. "[We] don't want to spoil the ending for those who want to watch the movie, but we won't be poisoning our consumers. Don't worry." 
The 2,944-square-foot cafe boasts numerous unique interior elements, including a greenhouse-like structure in the center of the cement-and-brick-walled space that houses the kitchen. Surrounding that, numerous finishes and lavish furnishings collectively invoke a 19th century aesthetic, with stacks of books, vintage-style hardware and Edison bulbs suspended from driftwood. Upon entering, customers are given an immediate view into the roasting room, where the S7 gleams with contrasting modernity.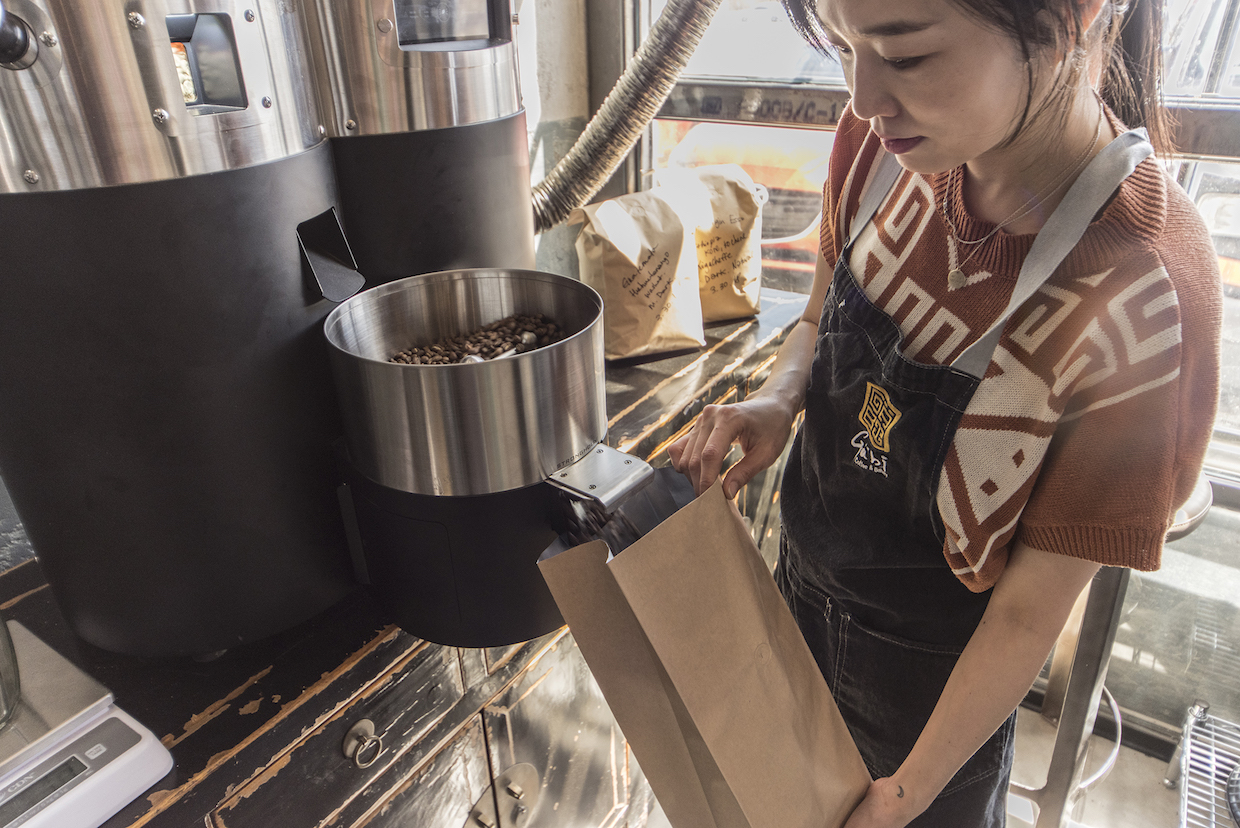 "S7 Pro has eliminated all the constraints of traditional gas roasters," Yoon said, praising the roaster not only for its striking appearance but also for its capabilities. "There is really no downtime for the roaster to heat up or cool down. It allows any level of roast at any time. The internal temperature and the temperature of the drum wall itself are measured and can be controlled, and it reacts to different heat demands quickly and reliably."
The Stronghold S7 launched in the U.S. just last year, and Yoon further praised the machine for the consistency of its automation algorithms and for how its halogen heat source reveals potentially interesting characteristics in the cup.
After coffees sourced through Cafe Imports are transformed by the S7 Pro to a medium roast or lighter, Robur and Kony grinders from Mazzer prepare them for extraction on a La Marzocco GB5 espresso machine. A Mahlkonig EK43 provide pourover-appropriate particle sizes for an exclusively single-origin manual brew program. At the S7, Yoon said the goal is to balance each coffee's natural acidity with carefully caramelized sweetness.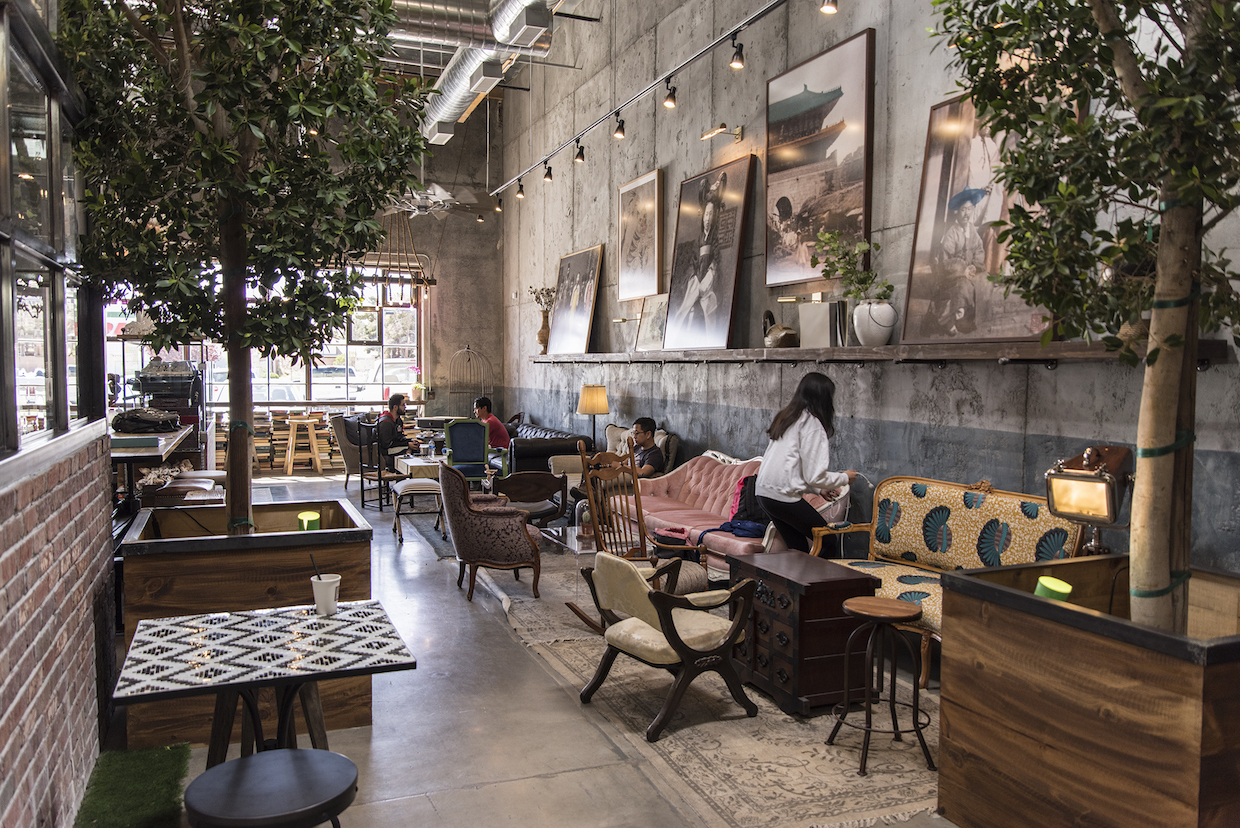 "Every bag of green coffee beans from different farms has different characteristics," said Yoon. "This is the reason why we chose to blend after roasting. Calibrating our espresso blend to taste vibrant and complex is something we are always trying to improve and progress on."   
In-house baked goods include croissants, danishes, tarts, and more, as well as bread for toasts and sandwiches alongside other savory items and salads.
Gäbi Coffee & Bakery is open now in the Mountain Point Business Park at 5808 Spring Mountain Road in Las Vegas.
Howard Bryman
Howard Bryman is the associate editor of Daily Coffee News by Roast Magazine. He is based in Portland, Oregon.