Product design is inevitably a process of give and take. What might seem like the most uncompromising of designs is bound to have involved hard choices on its journey from concept to market, whether in balancing longevity and affordability, size and performance, precision and speed, or other factors.
Two new manual coffee grinders entering the consumer market — the Bean Me Up grinder by German manufacturer Finum and the JIA Coffee Grinder from China's JIA Inc. — take a novel approach to the art of compromise. While some products make lofty claims of excellence in every way, these two, each in their own way, accepts one shortcoming or another while also offering a built-in solution.
Finum Bean Me Up
The question confronted by a new dual-burr repackaging of the Bean Me Up grinder is, essentially, do you want to grind your coffee quickly, or easily? The refreshing admission, though not exactly stated as such, is that you can't have both.
"We noticed that many users were impressed by the enormous speed of the first burr, but a few of them argued that there was too much exercise involved," Finum Managing Director Christian Justus told Daily Coffee News. "So we decided to develop a new burr that would crack even the hardest of beans, producing the finest grind, and do it with the surprising easiness."
In its re-examination of the Bean Me Up's conical burrs, the company found that a less aggressive 39.6-millimeter cone burr resulted in a lower requirement of muscle, but longer duration of cranking to get the same job done.
Rather than design a third cone burr of middling performance and calling it a day, Finum opted to start offering grinders in a package that includes both the "Fast" and the "Easy" burrs, encouraging users try both and choose for themselves. One might switch it up for coffees of different densities, or the flexibility might benefit multiple users with different prerogatives in a single household.
JIA Coffee Grinder
The JIA Coffee Grinder accepts that there is no such thing as absolute particle uniformity. This is true of virtually all grinders, manual or electric, consumer or pro, and yet plenty of grinder makers will court buyers with lofty claims of total precision.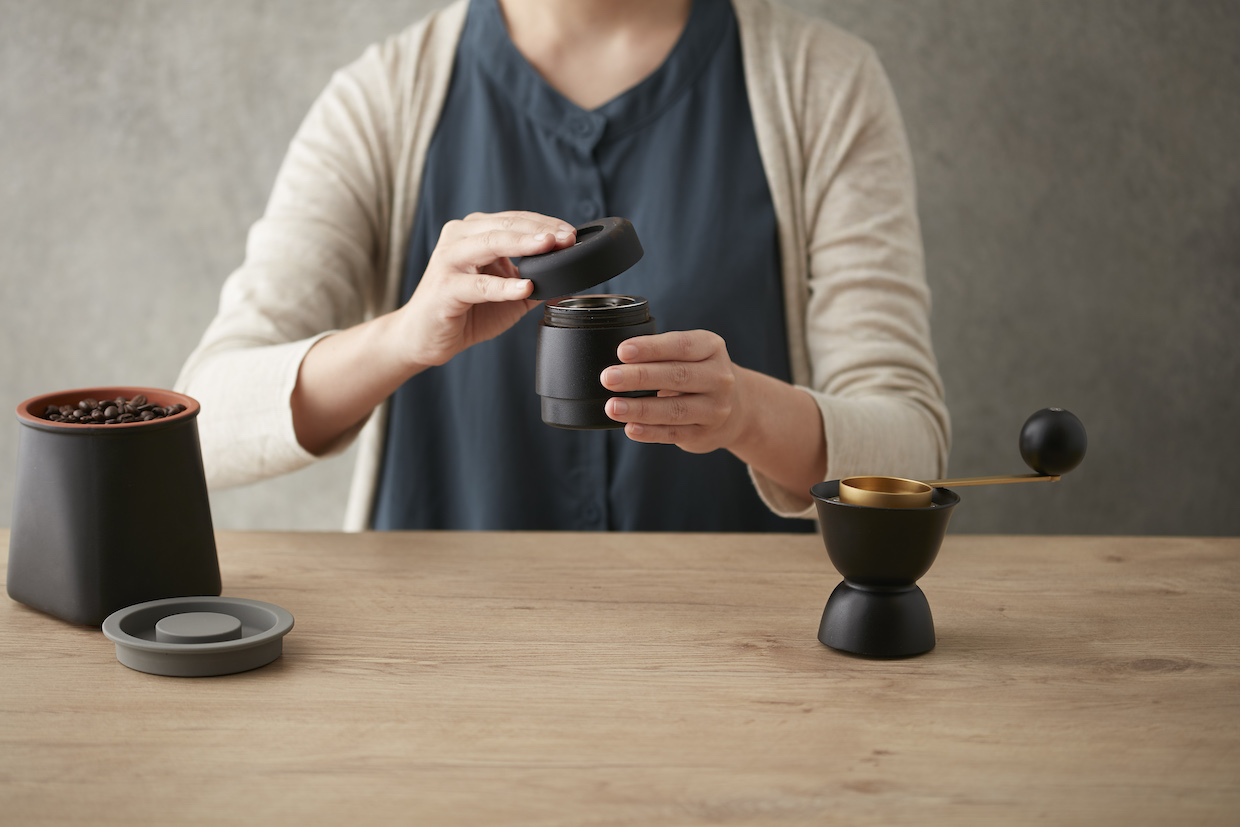 What lands in a filter after passing through the ceramic conical burrs of a JIA, however, is indeed likely to contain fewer fines. While the company does take pride in the quality of its burrs and alignment, its output consistency is more the result of a 400-micron sieve incorporated into the catch cup.
"We did not invest in burrs that could make us claim to be super precise and durable, since our experiences and tests on grinding are that inevitably all grinders generate fines," Jacqueline Shen, JIA branding and marketing manager, told Daily Coffee News. "We have discovered that the contestants in the World Brewers Cup are using sifters more, which also means inevitably all grinders generate fines, and the fines sure do affect the taste of coffee. As we are confident that the customized ceramic conical burr with two holders of the roller bearings make our grinder the best performance coffee grinder with ceramic burrs on the market, we do one more step to consider the sifter into the grinder to make sure that helps to filter out the unwanted powder that is too small for brewing."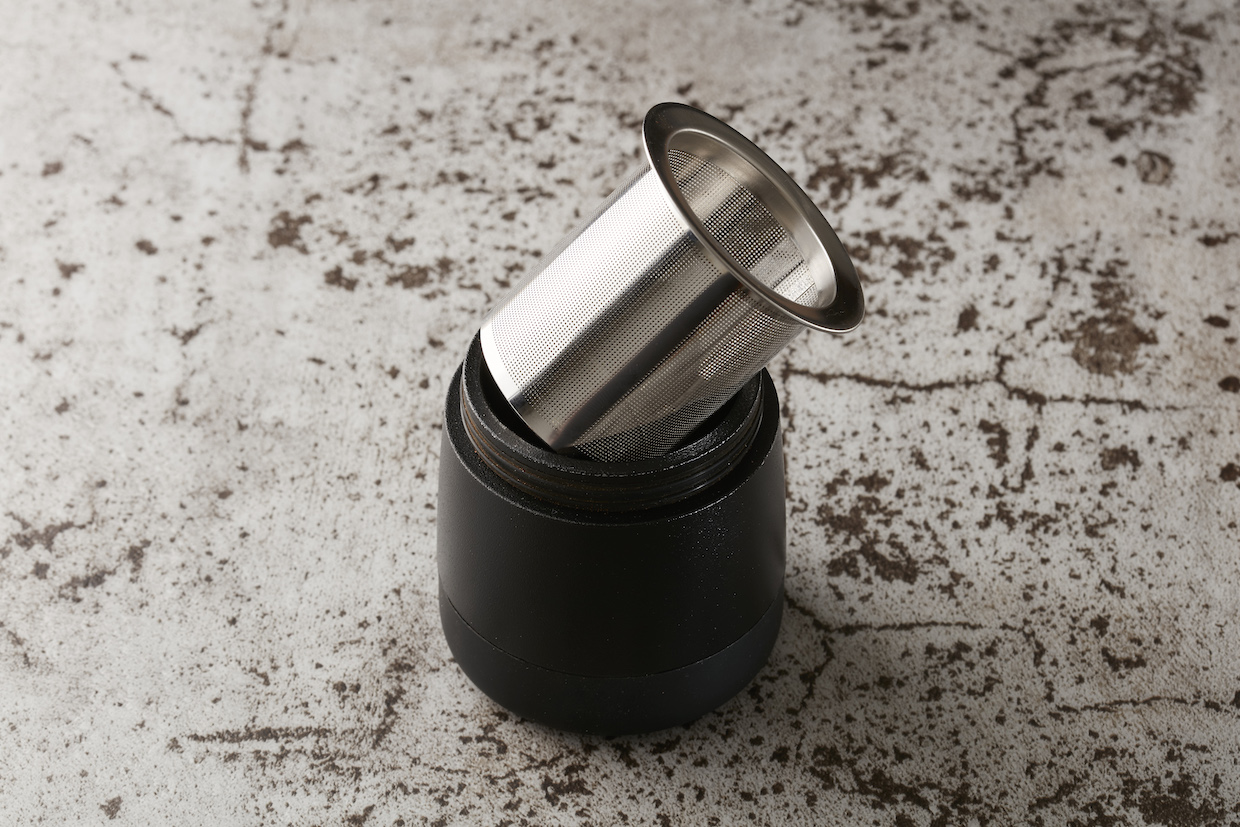 A couple shakes after grinding with the JIA separates the ultra-fine powder from the particles closer to the user's intended size for a given brewing method. The body of the JIA grinder is stainless steel and aluminum, the knob is wood, and the handle doubles as an approximately 10-gram coffee scoop.
Both Finum and JIA also offer their own lines of brewers and filters, the former tending towards practical, utilitarian appeal and the latter venturing toward a more refined, Eastern-tea-meets-Western-coffee aesthetic.
Both the new dual-burr Bean Me Up package and the JIA coffee grinders will be available for purchase soon through third-party retail channels. The manufacturer's recommended retail price for the dual-burr Bean Me Up remains the same as that of the original, $69.99, available to resellers through the company's B2B website. The JIA will carry a retail price of $89.95 starting in late June, according to the company.
Howard Bryman
Howard Bryman is the associate editor of Daily Coffee News by Roast Magazine. He is based in Portland, Oregon.