The growing number of shared coffee roasting facilities in urban centers such as New York City, Portland and the San Francisco Bay Area in recent years has reshaped the landscape and leveled the playing fields for roasters of specialty coffee.
New roasting companies are starting up with greater chances for success thanks to the lower overhead of the shared facility option; more cafes are finding cost-effective ways of bringing roasting in-house; and even among those that try and then back away from the practice, it's a cost-effective experiment that renews their appreciation for skilled and dedicated roasting professionals.
Cassy Gleason, co-owner of the Buckman Coffee Factory shared roasting facility in Portland, Oregon, has seen firsthand the impact such a resource can make even on a coffee scene as robust as Portland's.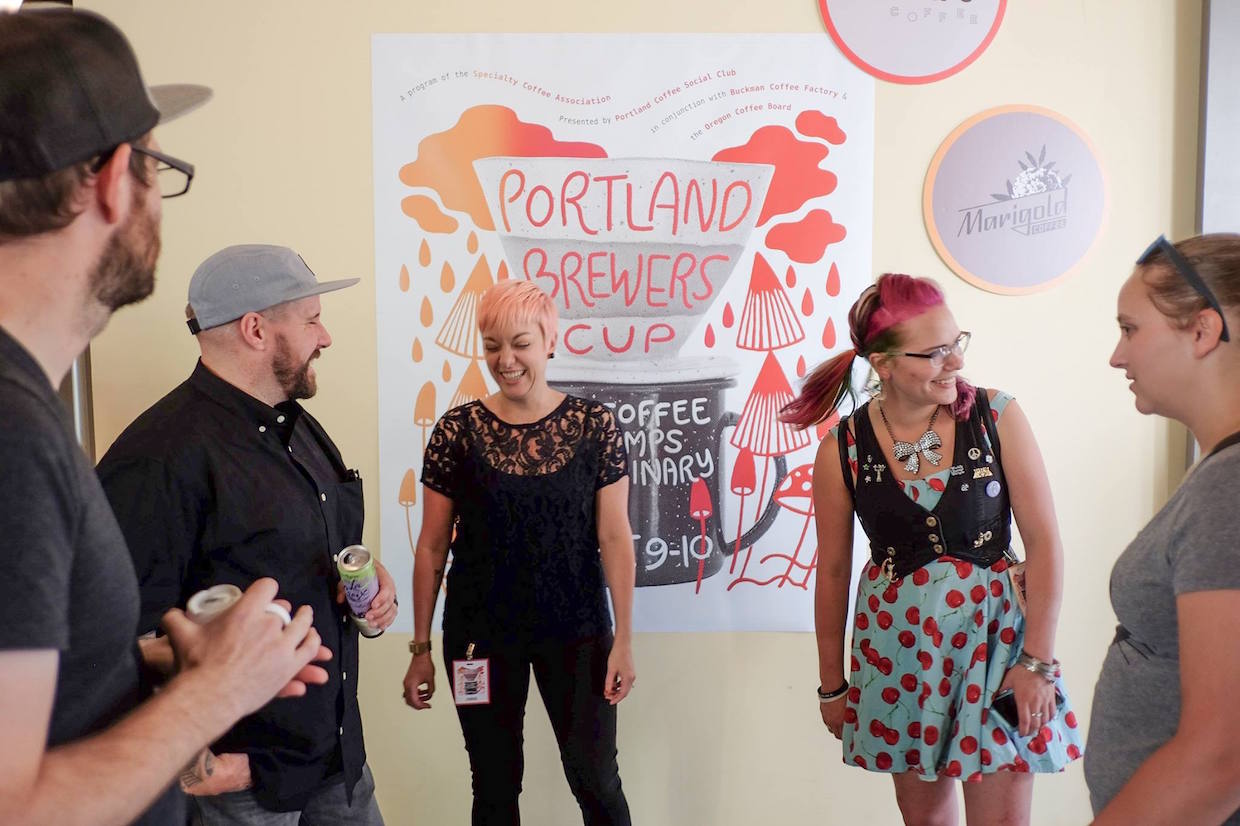 "We've provided business incubation and acceleration for several new coffee roasters in town," Gleason told Daily Coffee News. "We've provided a very supportive environment for people to test the waters for their business, an environment that allows for them to explore the limits of their own creativity and capacity for experimentation."
Gleason and her sister Joey Gleason also run a roasting company of their own, Marigold Coffee, which is currently coming up to its 10th anniversary and has reportedly experienced a bit of a growth spurt in the past year. Gleason said cafe and grocery wholesale is on the rise, the company's sole cafe has gotten homier with more decorative plants and a fuller food menu, and a new partnership with Portland nonprofit homeless community newspaper Street Roots directs proceeds from an exclusive line of coffees to the support of the organization's efforts in providing employment and community to individuals experiencing homelessness.
The Buckman facility, meanwhile, has since 2015 succeeded in meeting its goals for the support and service of other small roasting companies.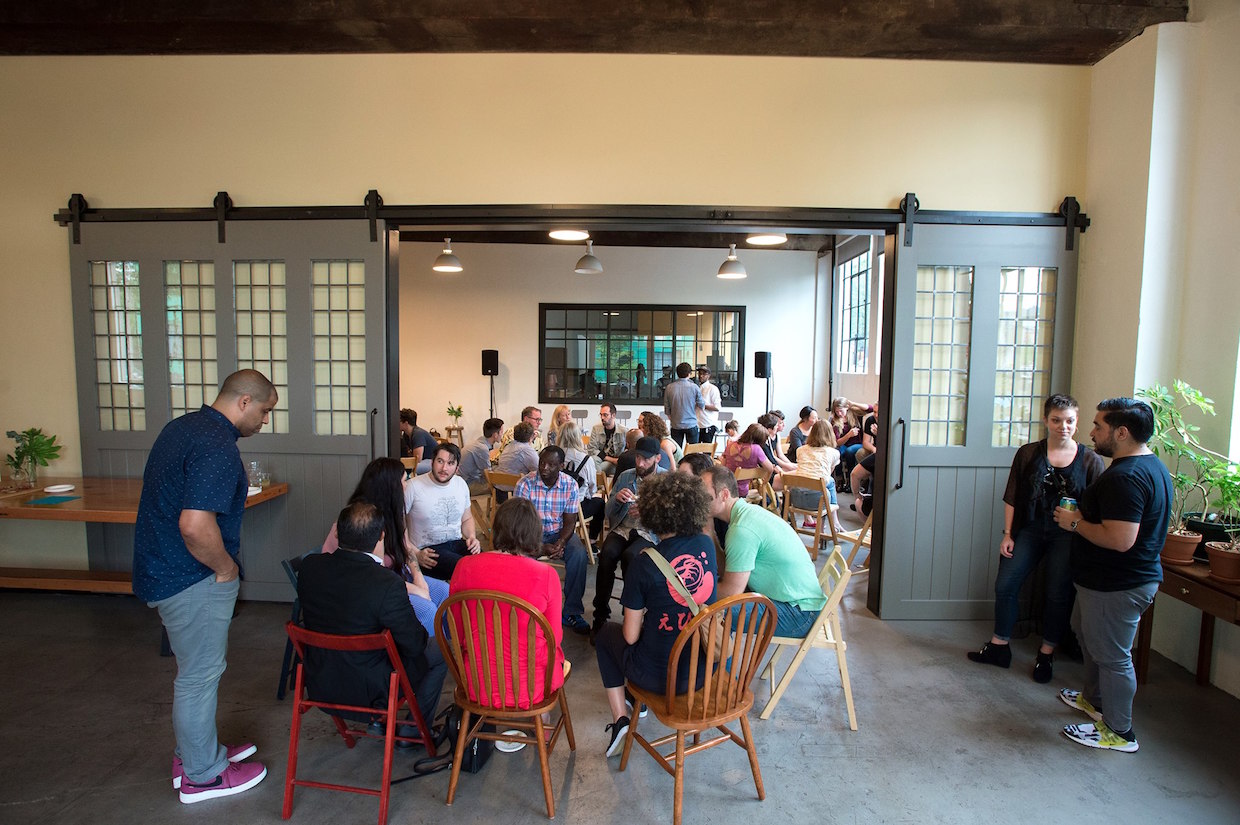 "We have over 40 roasters who roast in the space, ranging in size and frequency," said Gleason, describing the range as running from sporadically present individual hobbyists to multi-cafe roasters hitting the factory's Proasters twice every week.
"We've been able to keep pace with our client's needs here at the roastery, but we're looking to install a third roaster later this year to make sure we can accomodate for everyone's growth," said Gleason. "It's an exciting time to see this phase of things; Buckman has firmly taken root in the coffee community and we've become an integral home to many new and now more established roasters."
Beyond simply swelling the ranks of the local roasting community, Gleason is confident that shared facilities like the Buckman also make it both better informed and increasingly collegial and collaborative. By consistently organizing and hosting events, speakers and educational programs throughout the calendar year, Buckman brings together all manner of coffee professionals — roasters, farmers, importers, baristas and more — for shared experiences that build skills and knowledge bases.
"Joey and I have learned so much these last few years just due to the exposure to people in the field," said Gleason. "it's like a super-mini conference center here, in terms of the education, socializing and craft development that happens on the regular."
The social component alone has a significant impact on the community as well, described by Gleason as a means of breaking down some of the "mystery and secrecy" associated with the profession.
"Our observation has been that most roasters tend to be a bit shy and reserved," said Gleason. "As a result, there's not a ton of sharing your craft with others. But the funny thing is, once you get a few roasters in the room together feeling comfortable, they can't stop talking about it. Everyone has questions and experiences they want to share with each other."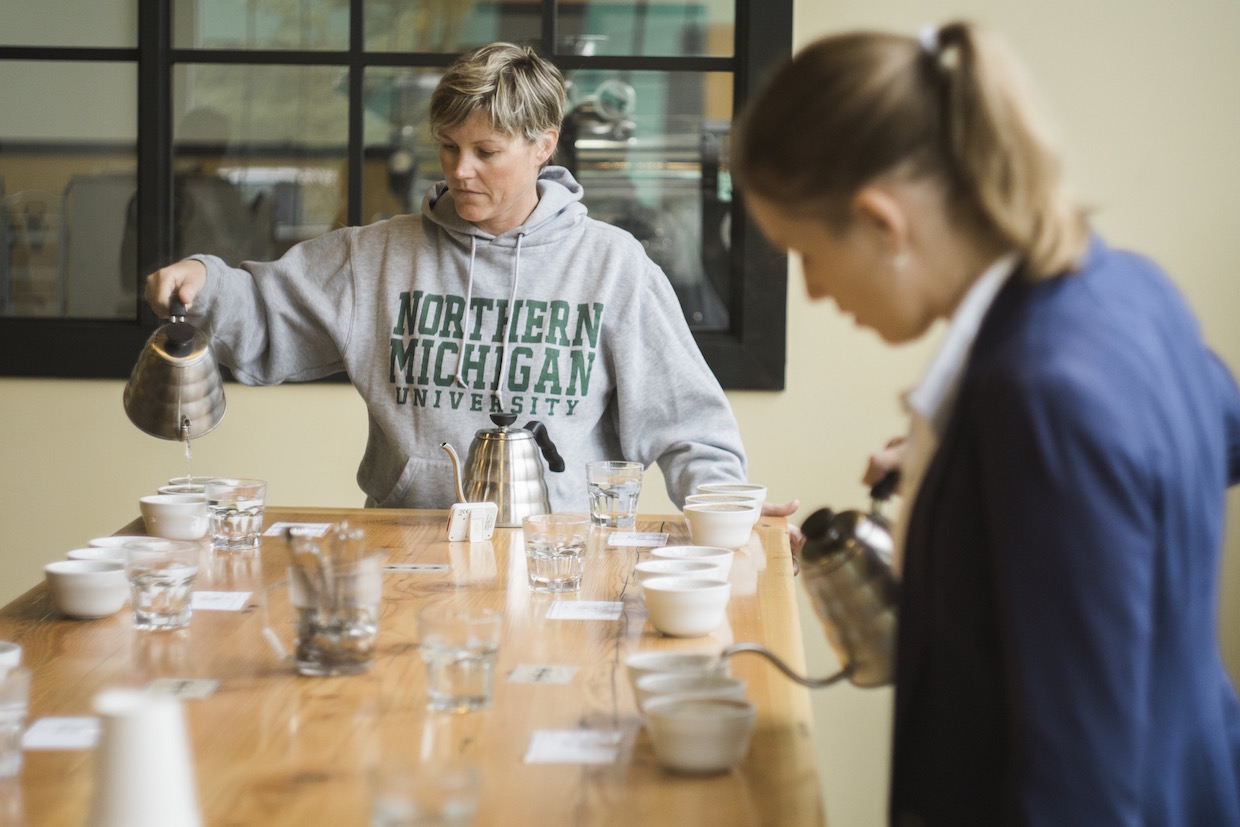 Daily Coffee News took some time to learn more from Cassy Gleason about what goes on in a shared roasting facility, and how she feels about other trends in the industry that are breaking down the barriers to entry.
Daily Coffee News: Do you feel like Buckman hosts a full, motley all-over-the-place cross-section of roasting and branding styles, or are there trends you've noticed that seem to run strong even under your roof?
CG: All over the place! Truly. We have people who roast very dark; we have people who keep it light; and others who are doing lots of experimental styles. The cool thing about the Proaster is that it is very flexible. So whatever your style is, you can test its limit with this roaster. It's very responsive.
At SCA this year, two different ventless electric shop roasters were revealed, both connected to systems that source greens and set profiles, essentially promising plug-and-play in-house roasting. If things like this really took off, do you think it would help or be a challenge to the shared roastery model?
It's hard to predict the future of roasting… but our experience for the last few years has shown that people REALLY like the community that they find here. So while these electric roasters might be very useful for the hobby roaster and for sample roasting — whether you're an importer or farmer — I think the benefits of the education and camaraderie here are hard to replace.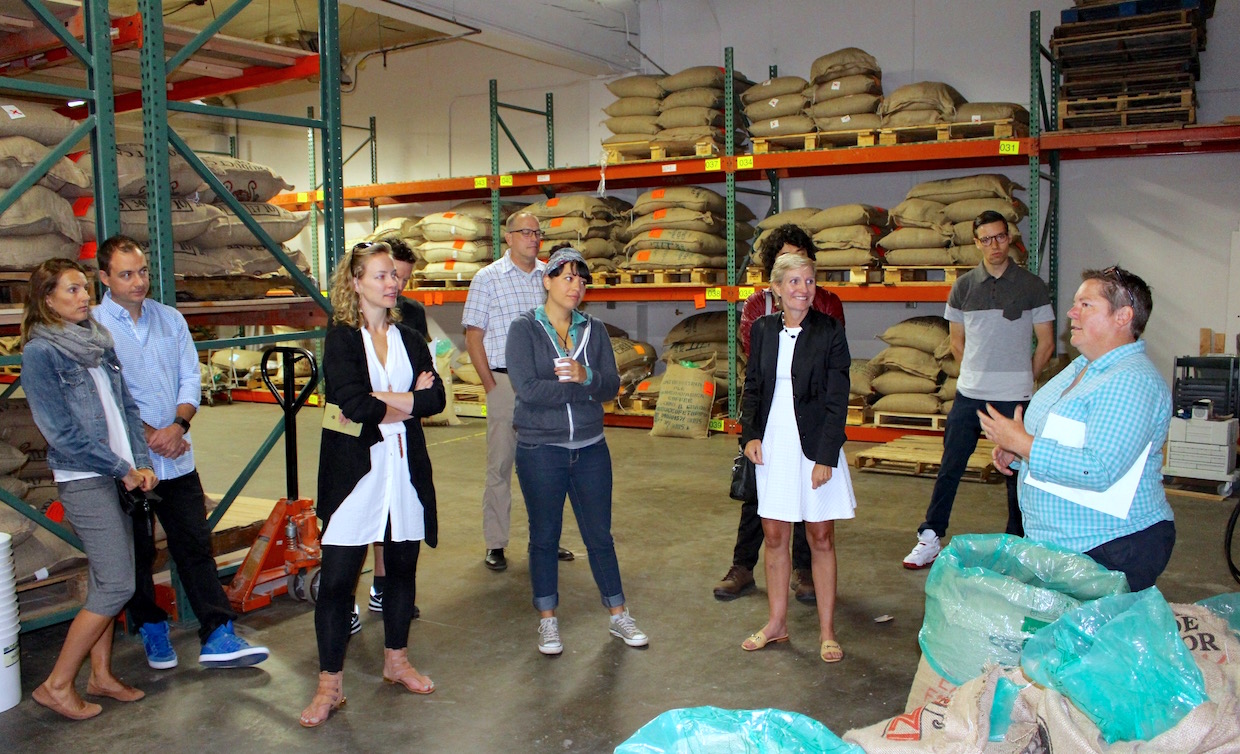 What inspires you most about coffee?
The people!
What troubles you most about coffee?
The financial, social and climate change challenges that coffee growers are facing and the lack of information (or concern) that most of us coffee drinkers have for what they are facing.
What would you be doing if you weren't for coffee?
Some type of community development work which is what I was doing previous to coffee. Actually, coffee is community development, just in another form.
Howard Bryman
Howard Bryman is the associate editor of Daily Coffee News by Roast Magazine. He is based in Portland, Oregon.