Barcelona-based espresso machine manufacturer Iberital has stepped into the spotlight with its latest product launch, the Vision, which marks the company's first stride into the field of multi-boiler equipment with independently programmed groups. Combining a unique Brutalist aesthetic with unusual materials with a variety of forward-thinking features, the Vision has garnered multiple awards for its energy efficiency and overall design.
Available in single-, double- and triple-group versions, Vision machines are equipped with stepper motor gear pumps for both pressure and flow profiling. Nickel-free and lead-free boilers and piping are arranged and utilized to minimize water stagnation to contribute to both the longevity of the machine and the purity of water fed into coffee.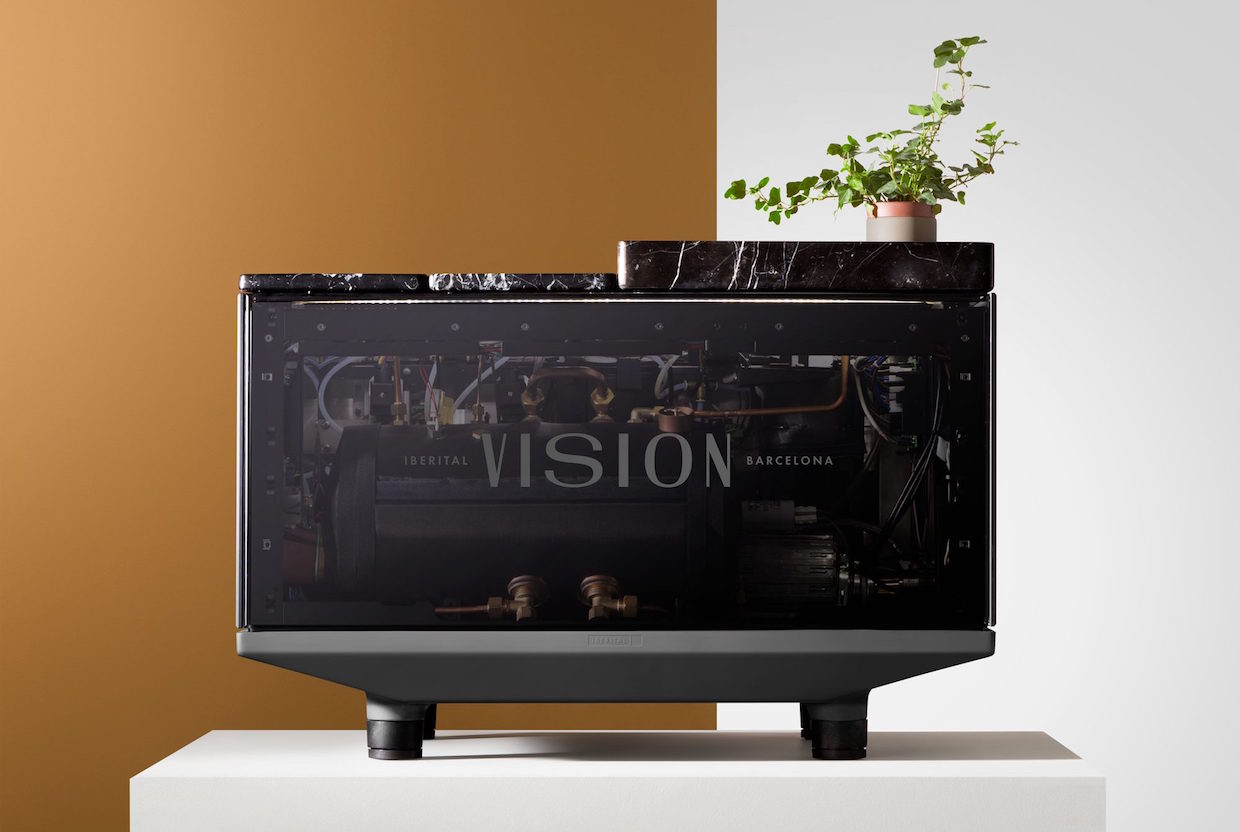 Energy efficiency is boosted in several ways, according to the company. The internal design keeps its independent boilers and tubes isolated so their temperatures do not affect each other; boiler and heating element sizes are optimized for efficiency; automatic algorithms perform predictive heating; and three operating modes — Sleep, Eco, and Ready — allocate power responsibly at various points in the day depending on the volume of activity.
The result of a collaboration with product designer Andreu Carulla, the Vision is outwardly screenless, while providing basic status info through a subtle system of embedded "ghost" LEDs on the barista-facing surface. The design also eschews buttons and switches for its manual controls, utilizing mostly joysticks and levers instead.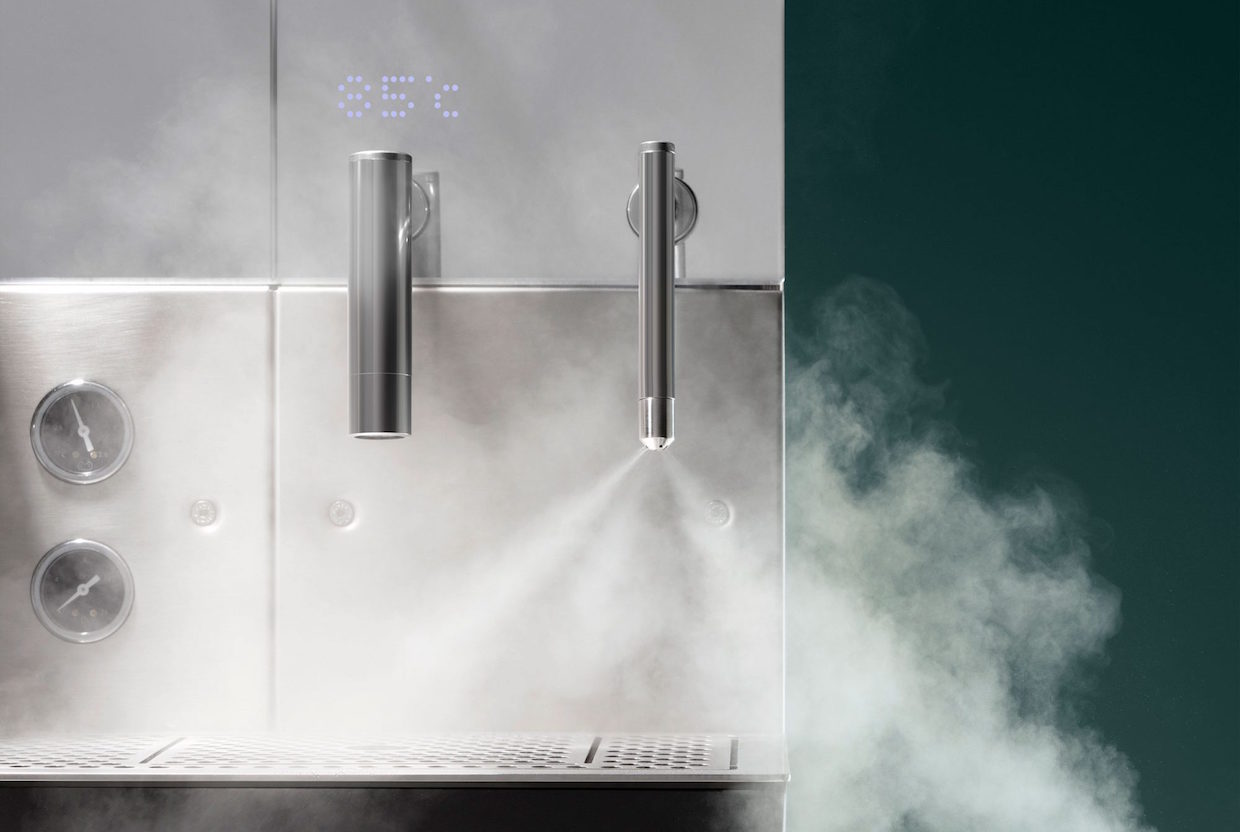 "It's like interacting with a friend," Carulla said in a press release "You don't do it by pushing buttons, but by patting them on the back."
Meanwhile the machine also ships with its own detached tablet as its more involved interface through which users reap detailed usage data, input recipes and potentially connect and share info with colleagues via Iberital Connect, a cloud-connected service reachable from anywhere either by wifi or the tablet's SIM card.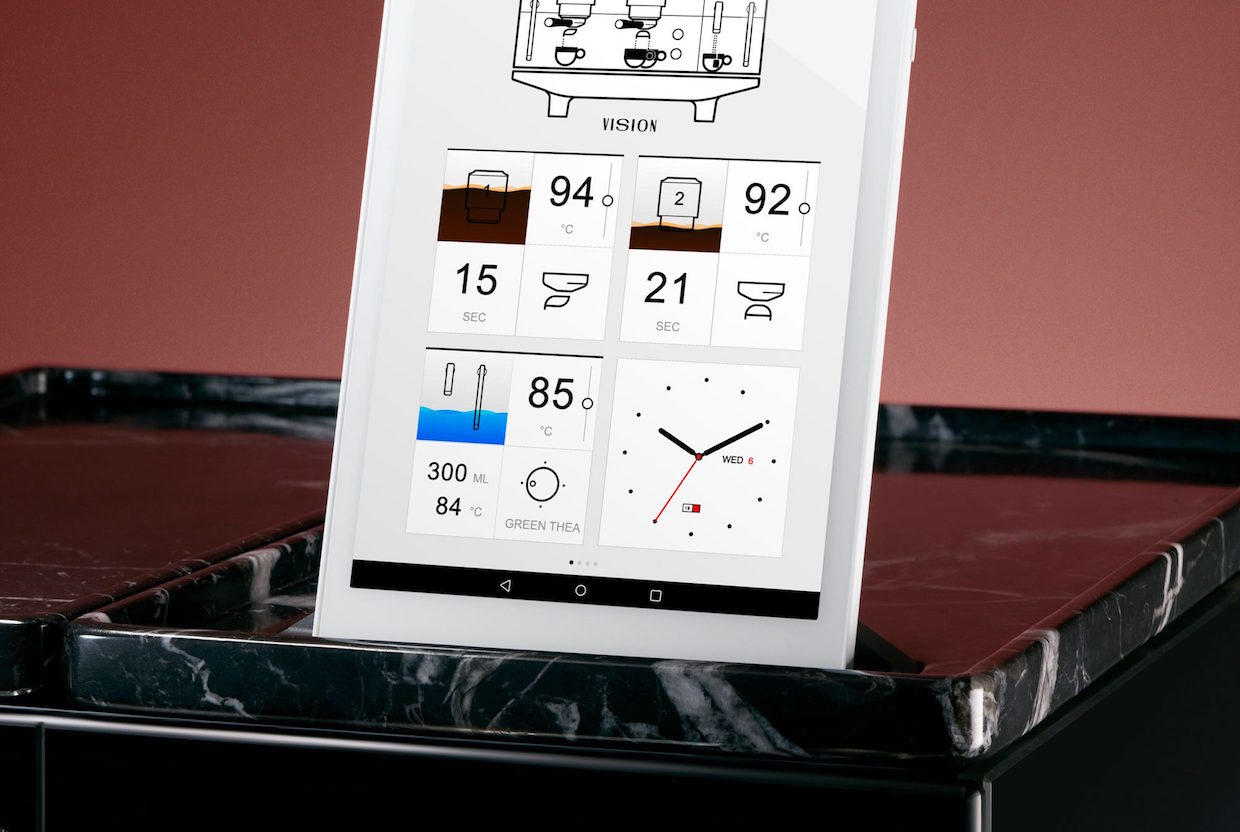 Brutalism, as an architectural movement, includes in its philosophy a certain spirit of transparency, in that its surfaces often preserve visual indications of the ways in which they were constructed, such as exposed concrete maintaining textures impressed by the wooden forms into which the concrete was poured. Transparency is a spirit that certainly translates well to specialty coffee these days, while the Vision also invokes Brutalism's characteristic emphasis on functionality, repeated shapes and blocks in its minimalist paneled case and cylindrical groups, knobs and levers.
The Vision is available in three finishes, although buyers can also mix and match materials for custom designs. Natural tones are provided with a Barista trim featuring wooden side and back panels, mirrored front and krion top tray; the Glass trim offers a view of the machine's internals through tinted glass panel sides and features black marble on top; the Black version comes with a black glass top half and backlit perforated steel sheet bottom half of its back and sides.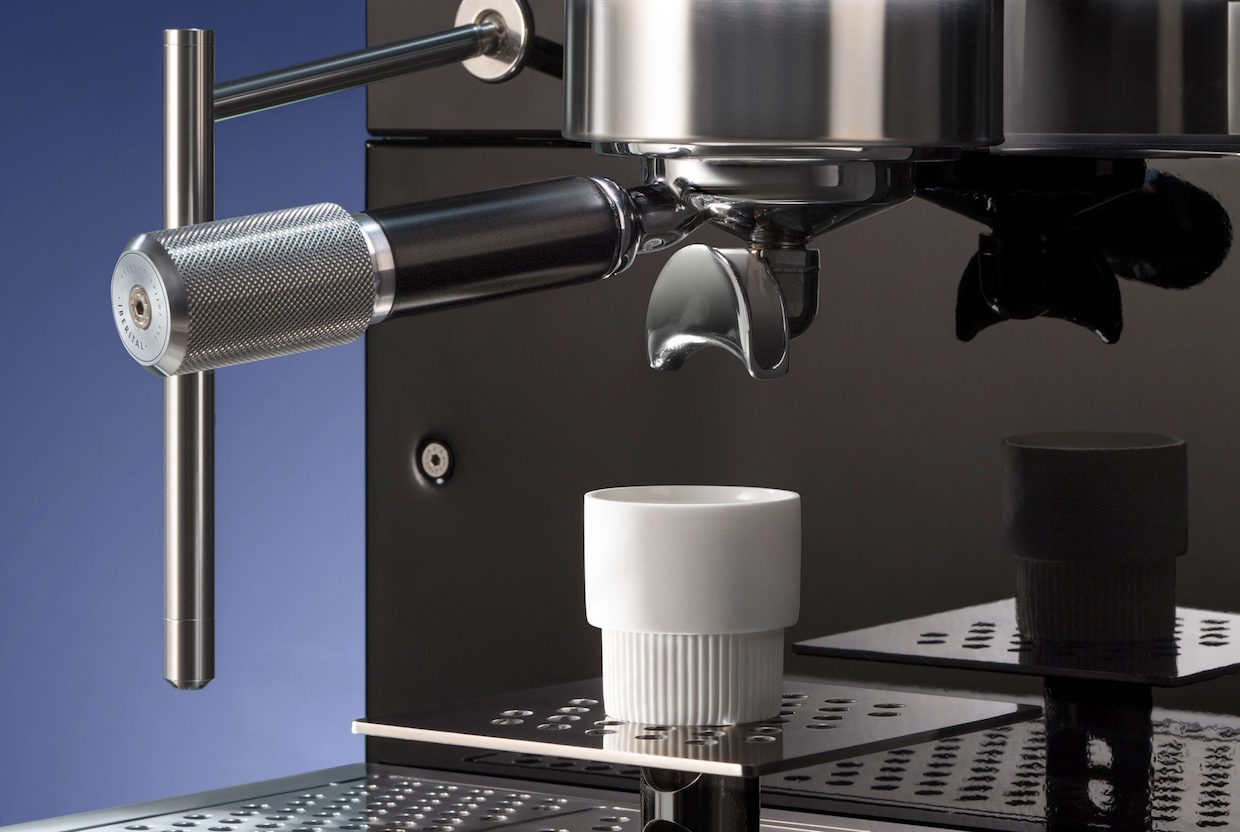 So far the machine has received numerous international recognitions. These include the A'Design Award, Appliance Design's Excellence in Design award, finalist status in ADI-FAD Selection Delta Awards, a nomination for German Design Awards 2019, and the Green Good Design Award, which is a collaborative program between The European Centre for Architecture Art Design and Urban Studies and The Chicago Athenaeum: Museum of Architecture and Design.
The new machine is being manufactured in Iberital's relatively new, sustainability-minded factory in Barcelona that celebrated its launch in 2015. Iberital told Daily Coffee News the Vision will become commercially available in the United States through a U.S. distributor in the first quarter of 2019, and will make its first public stateside appearance at the National Association of Food Equipment Manufacturers (NAFEM) Show in Orlando, Florida, running Feb. 7-9. The next stateside appearance after that will be at the 2019 SCA Expo in Boston, April 11-14.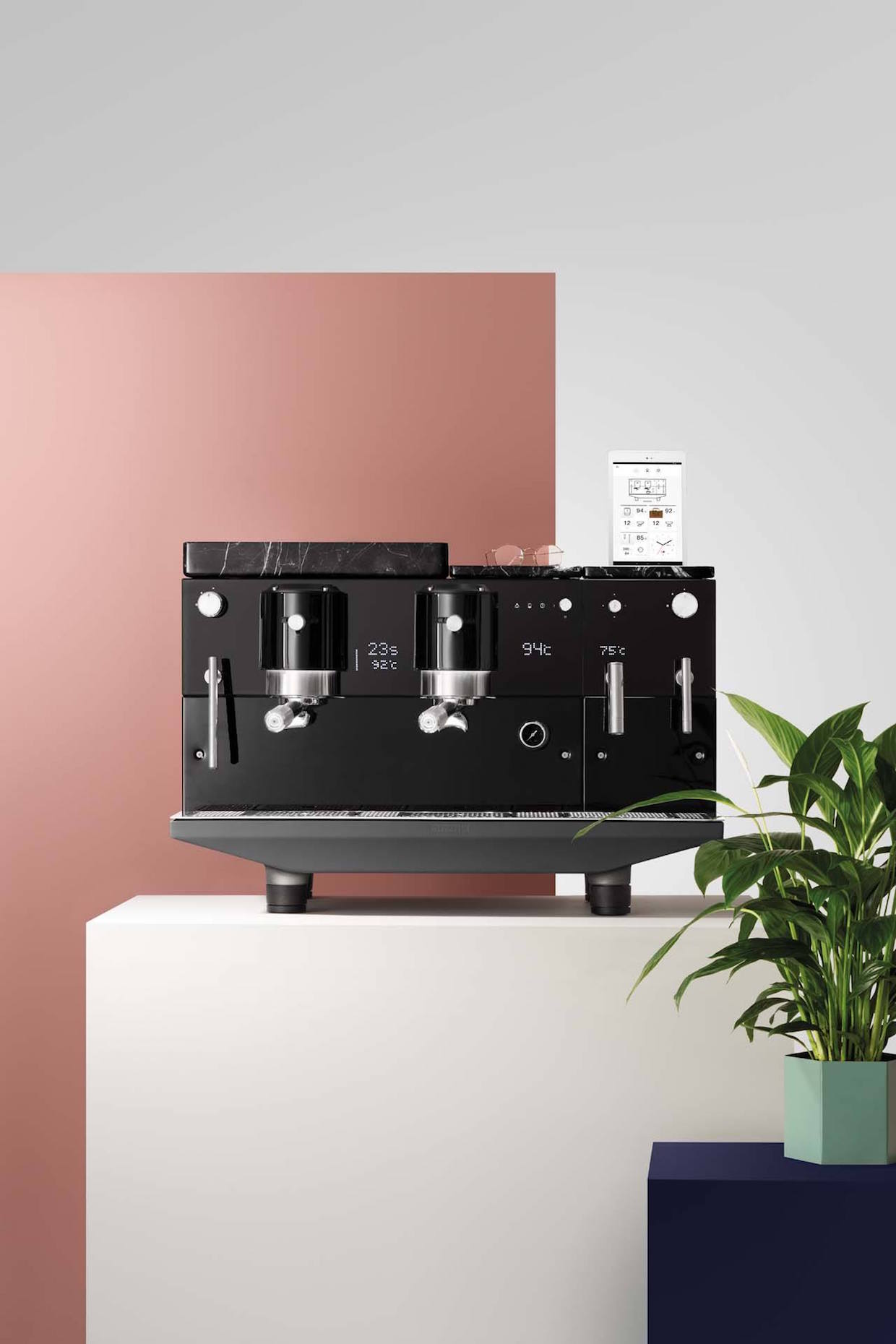 Howard Bryman
Howard Bryman is the associate editor of Daily Coffee News by Roast Magazine. He is based in Portland, Oregon.