With three locations in San Francisco, robotic coffee shop startup Cafe X Technologies is setting its sights on further growth with a new round of seed funding. According to regulatory filings submitted Aug. 1, signed by founder and CEO Henry Wu, Cafe X has raised $9.42 million in venture capital, with a $12.01 million goal.
At the time of the SEC filing, 26 investors had committed capital in this round. Three people are named as directors for the company. In addition to founder and inventor Henry Hu, Chief Operating Officer Cynthia Yeung is named, as is Silicon Valley investor Jason Calacanis.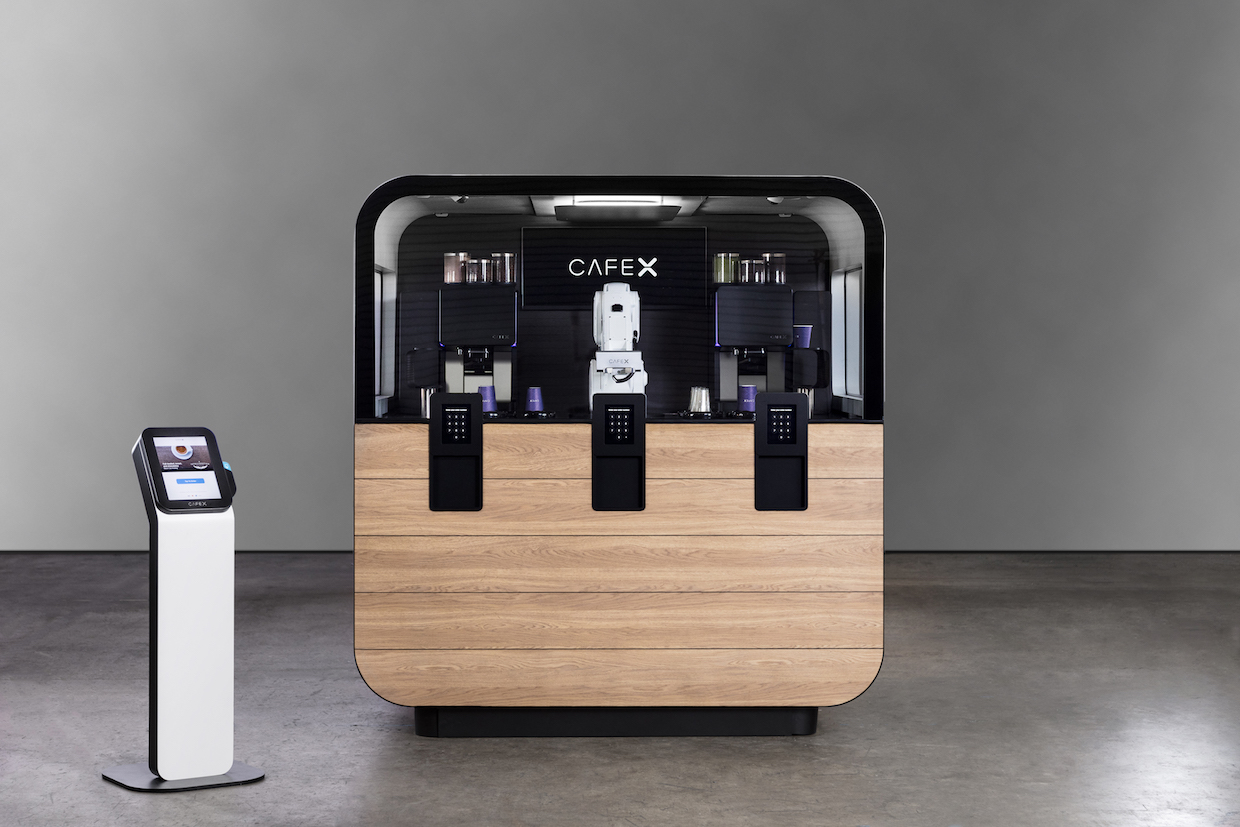 The first Cafe X kiosk officially launched in 2017, several years after Hu and two friends built a prototype by hand from sheet metal in a bay area garage, thanks to a $100,000 Theil Fellowship. The fellowship is a program of controversial billionaire Peter Thiel's Thiel Foundation that promises to give $100,000 to to "young people who want to build new things instead of sitting in a classroom."
After two initial rounds of funding brought in $5.1 million from investors such as the Thiel Foundation, Social Capital, Khosla Ventures, and Felicis Ventures, among others, the company was able to open its first robot-operated cafe in January of last year at the Metreon shopping complex in downtown San Francisco. Cafe X opened its second kiosk at 578 Market Street later in the year.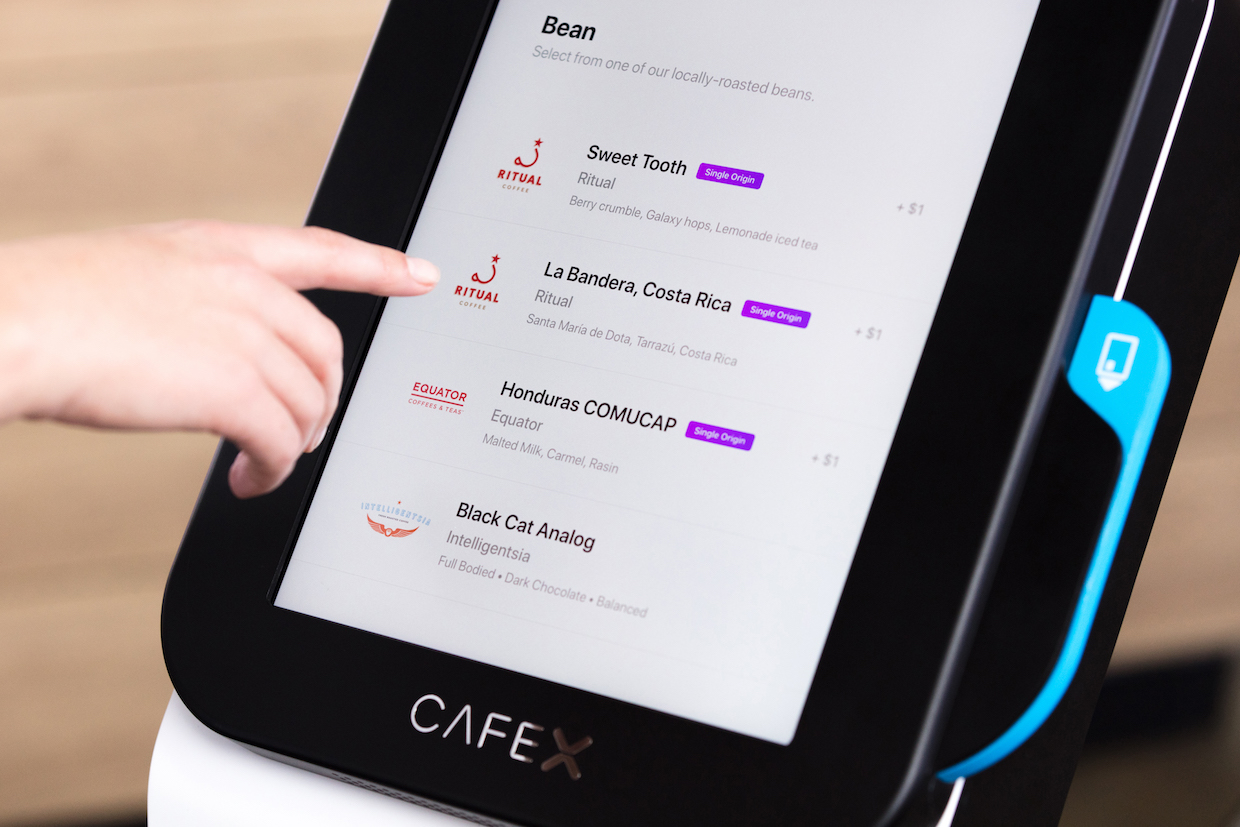 The company opened in its third location, launching the second generation model of the machine, at One Bush Plaza in the financial district this past February. With specialty coffee offerings such as Intelligentsia Coffee, Ritual Coffee Roasters and Equator Coffees — and Product Specialists at each location providing customer service and coffee education — Cafe X is aiming to claim a bold tech-based stake in high-end coffee.
To give the machine's next generation a modern and welcoming aesthetic, Cafe X partnered with renowned San Francisco-based design studio Ammunition. The goal was to make Cafe X feel approachable, warm, and human, despite being such a new and different way of getting coffee.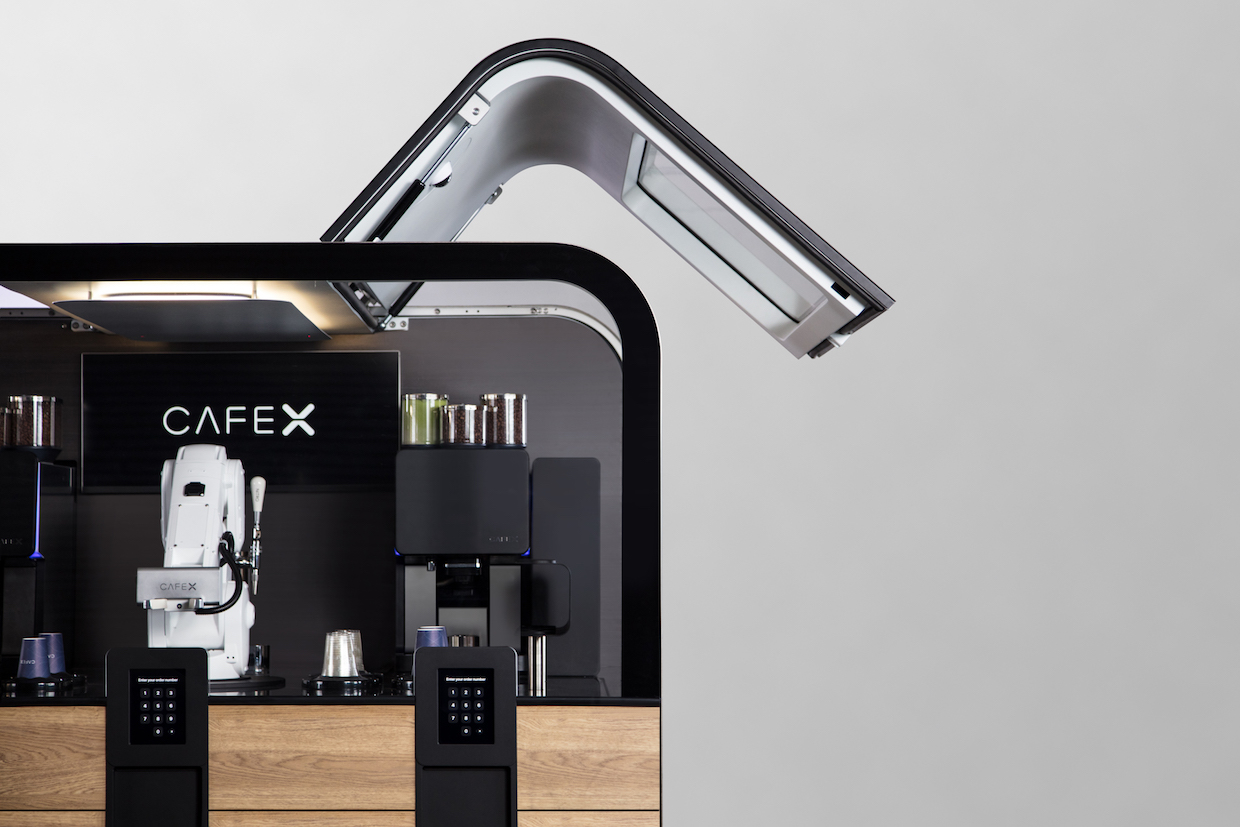 "Having a robot barista make your coffee is pretty mind-blowing, and we wanted the design to showcase that highly orchestrated display," said Victoria Slaker, VP of Product Design at Ammunition in a Cafe X press announcement about the new model at the time.
Lily Kubota
Lily Kubota is the managing editor and digital content manager for Roast Magazine. She is based in Southern California.