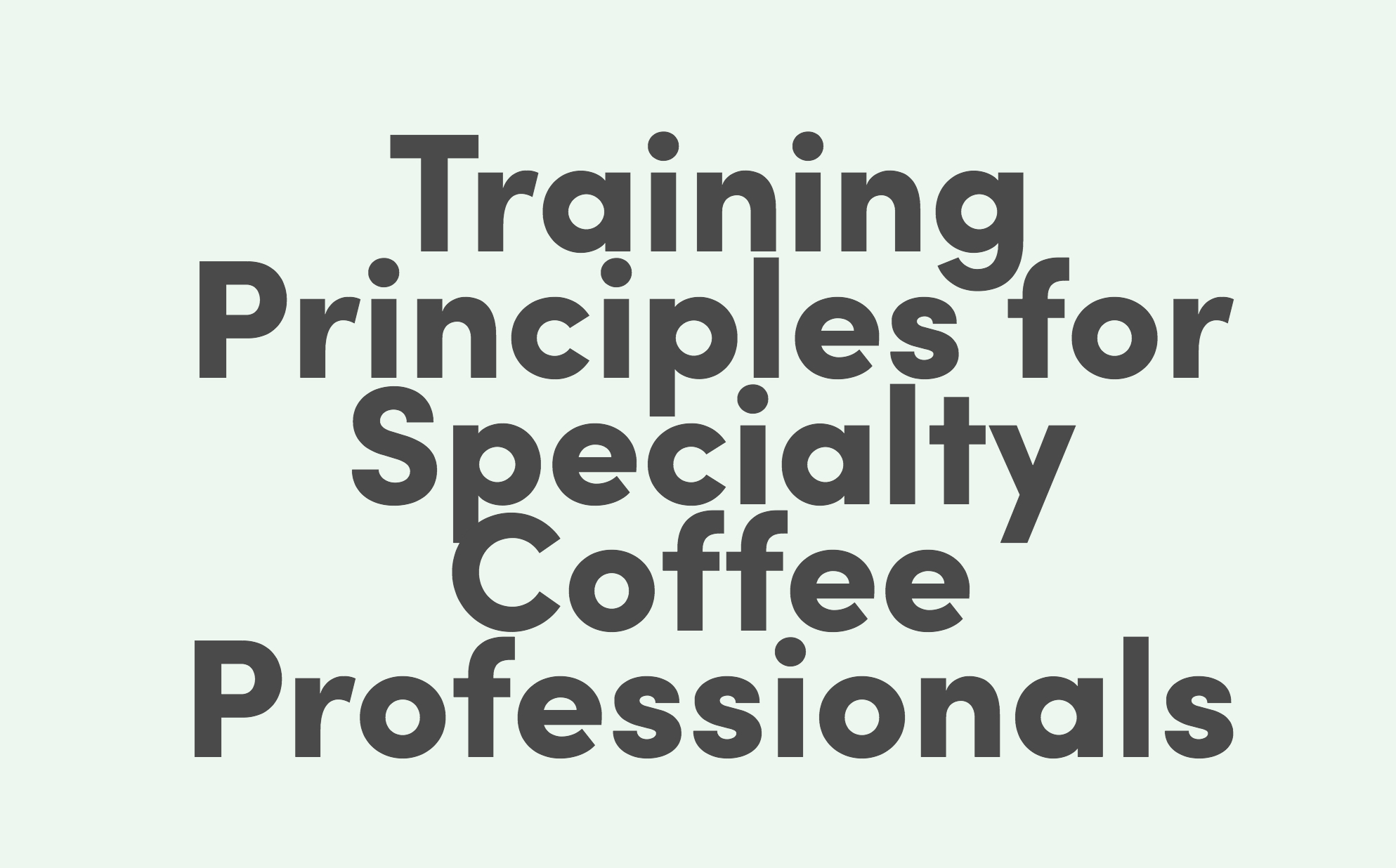 After putting her managerial and training expertise to good use with dozens of clients in the specialty coffee world, independent consultant Anne F. Nylander has amassed some of her clients' most common questions in a new guidebook called "Training Principles for Specialty Coffee Professionals."
Nylander cut her managerial teeth in coffee at a Joe Coffee location in New York more than a decade ago before moving on to become the membership coordinator for the Specialty Coffee Association, followed by two years as the training manager of the original Starbucks Reserve Roastery and Tasting Room in Seattle. Through that time, Nylander also earned certification as an SCA trainer and as a sensory judge for the World Barista Championship.
In her current consultancy, Nylander offers a range of training and business development services, with a focus on establishing and implementing growth strategies for coffee businesses big and small.
"During summer 2018, I sat down and collected the ideas I share regularly with clients, and compiled it all into a new 50-page workbook," Nylander wrote in an announcement of the book launch this week. "The book guides you through common steps I work on with clients everywhere — from tiny shops to large-scale enterprises — that help get teams learning and growing together. It covers the basics of how to design, implement, and track a training program within a coffee business."
Nylander noted that while every company's specific goals are likely to be different, the book explores underlying principles that should be of value to anyone building a training system in coffee.
"Training Principles for Specialty Coffee Professionals" is available directly from Nylander's website for $16.99.
Nick Brown
Nick Brown is the editor of Daily Coffee News by Roast Magazine.