A record-breaking nine coffees in this year's Cup of Excellence competition in Colombia scored 90 points or above, as scored by an experienced international jury.
The nine lots — including washed Gesha variety coffees that took the three top scores — will be available for the Colombia COE auction, taking place on Tuesday, Nov. 13, along with all the other COE-winning coffees that scored 86 points or above.
With a judging panel composed of cuppers hailing from the markets of Taiwan, Japan, South Korea, the United States, Germany, Thailand, Russia, Australia and Colombia, the competition wrapped up last Thursday in the Department of Quindío's capital city, Armenia.
COE organizer the Alliance for Coffee Excellence (ACE) now holds 12 COE competitions, and associated auctions, in 11 major coffee-producing countries. Next year, the organization will be holding two COE competitions in Colombia, divided by region.
"It has been a while since attending a COE in Colombia, and I was so taken with the qualities of the coffees submitted to the International jury," U.S.-based COE judge Leah Warren of the green coffee trading company Mercanta said in an announcement of the results released by ACE.
Warren added, "We found jasmine, stone fruit, depth of tropical and sweet prune flavors in so many of the coffees — a truly exceptional set of submissions, thanks to the efforts of a keen national jury [that] made the week at Armenia worth every second, and the coffees remarkable."
Farmers from eight Colombian departments submitted a total of 208 samples to the competition, which were narrowed down through preliminary cupping rounds to 37 samples from Cauca, Huila, Nariño, Quindío and Tolima.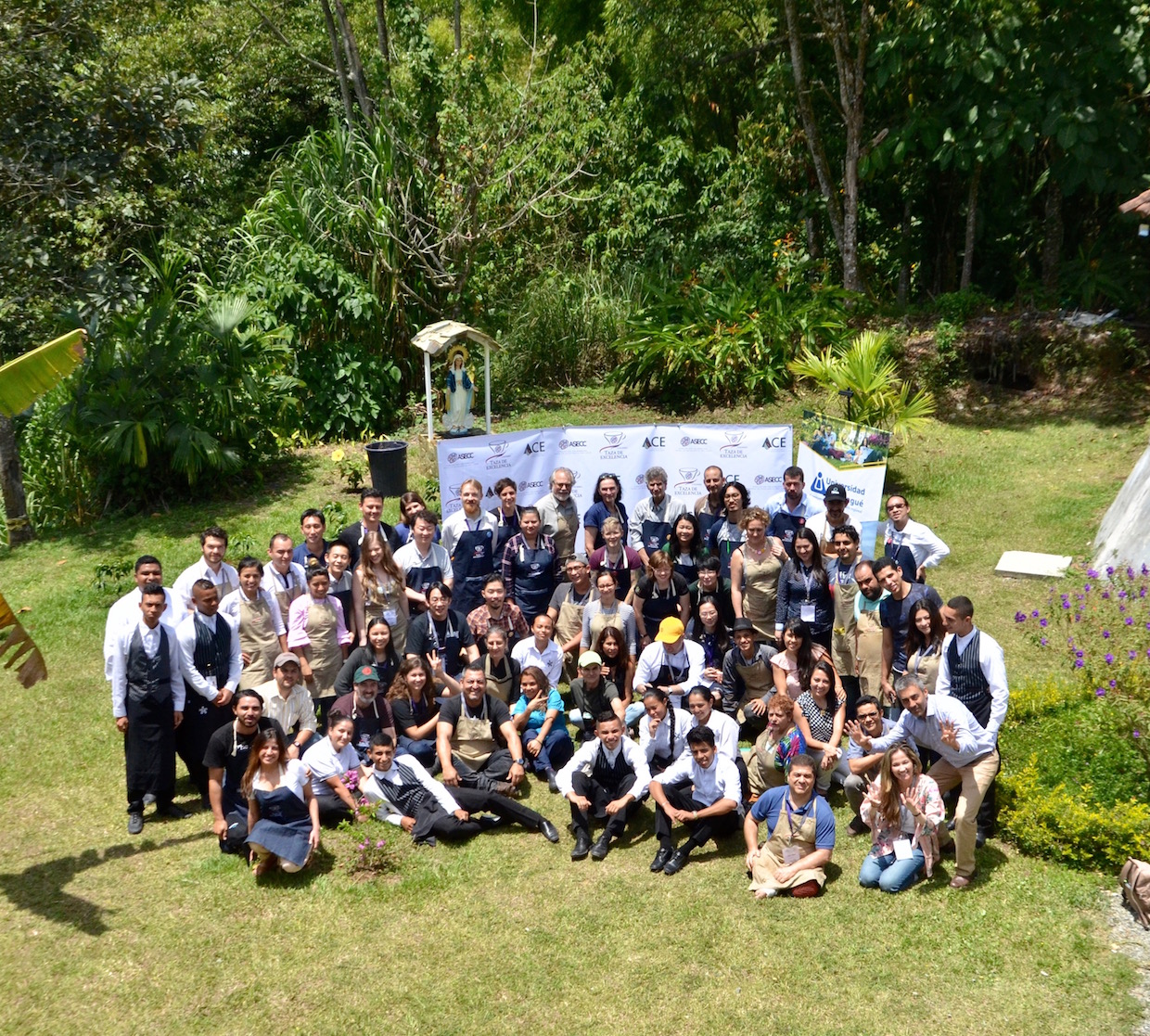 Lots containing all or some Gesha variety took the top three spots, with a combination washed Gesha/Bourbon lot from Andres Londoño Montoya and the Cumaral farm in Quindío taking first place with a score of 91.35. Londoño Montoya also took the third place spot with a washed Gesha from the Manantiales del Frontino farm. Second place went to Duberney Cifuentes Fajardo for a coffee from the La España farm in Tolima.
Outside of the prominent Geshas, the list of winning varieties included Caturras, Castillos, Bourbons, Typicas, Colombias and one Maragogype. Traditional washed processes were most common, although honey processing and one example of double anaerobic fermentation processing were also represented on the list of winners.
The next scheduled COE international jury events include Peru (concluding Oct. 12) and Brazil Pulped Naturals (Oct. 21). Upcoming COE auctions include Burundi (Oct. 2), Colombia (Nov. 13), Peru (Nov. 20), Brazil Pulped Naturals (Nov. 29) and Brazil Naturals (Dec. 5).
[Editor's note: A previous version of this story incorrectly stated that the Alliance for Coffee Excellence holds 13 COE competitions in 11 countries.]
Nick Brown
Nick Brown is the editor of Daily Coffee News by Roast Magazine. Feedback and story ideas are welcome at publisher (at) dailycoffeenews.com, or see the "About Us" page for contact information.