Able Brewing, the company behind the Kone metal pourover filter and the Disk filter for the Aeropress system, is officially under new ownership. Having relocated several years ago from Portland, Oregon, to California and developed a variety of now rapidly expanding new coffee business interests, Able Brewing Founder Keith Gehrke is stepping away from the equipment manufacturing business.
The new Able owner is Mark Hellweg, the founder/CEO/Principal of Portland-based high-end drip coffee machine manufacturer Ratio Coffee, and founder/principal of prosumer-focused espresso equipment retail company Clive Coffee. Hellweg told DCN he and multiple partners have purchased the Able Brewing business and brand, with plans to keep Able as its own separate entity.
"Ratio has a distinct perspective on electric brewing devices, in particular," Hellweg said. "Able has staked a claim on the Aeropress Disk, the Able Kone, [and] they have the ceramic Able brewing system made here in Portland. Rather than trying to blend them, I thought it made sense to keep them as distinct companies and distinct brands."
Hellweg and Gehrke's relationship predates Ratio, going at least as far back as the primordial days of Able when its first product, the Kone, was still branded as "The Kone by Coava." The name referenced the Portland-based roasting company Coava Coffee, which Gehrke co-owned at the time.
Ratio later also adopted a variant of the Kone to be marketed and sold by Ratio as the Ratio Kone Coffee Filter by Able, now the official reusable filter option for pairing with the Ratio machine.
Since then, Gehrke has consulted and participated in a number of coffee-related projects, most recently including a new roasting and cafe company called States Coffee & Mercantile, based in the East Bay city of Martinez, California.
"The growth of that company from when I had visited about two years ago was really pretty impressive," Hellweg said of Gehrke's latest venture. "He has a very busy cafe, very busy roasting operation, and they're getting into all kinds of different coffee and hospitality-related projects. We realized there was an opportunity for me to take on Able, and for him to still have a very high level but not day-to-day [involvement]."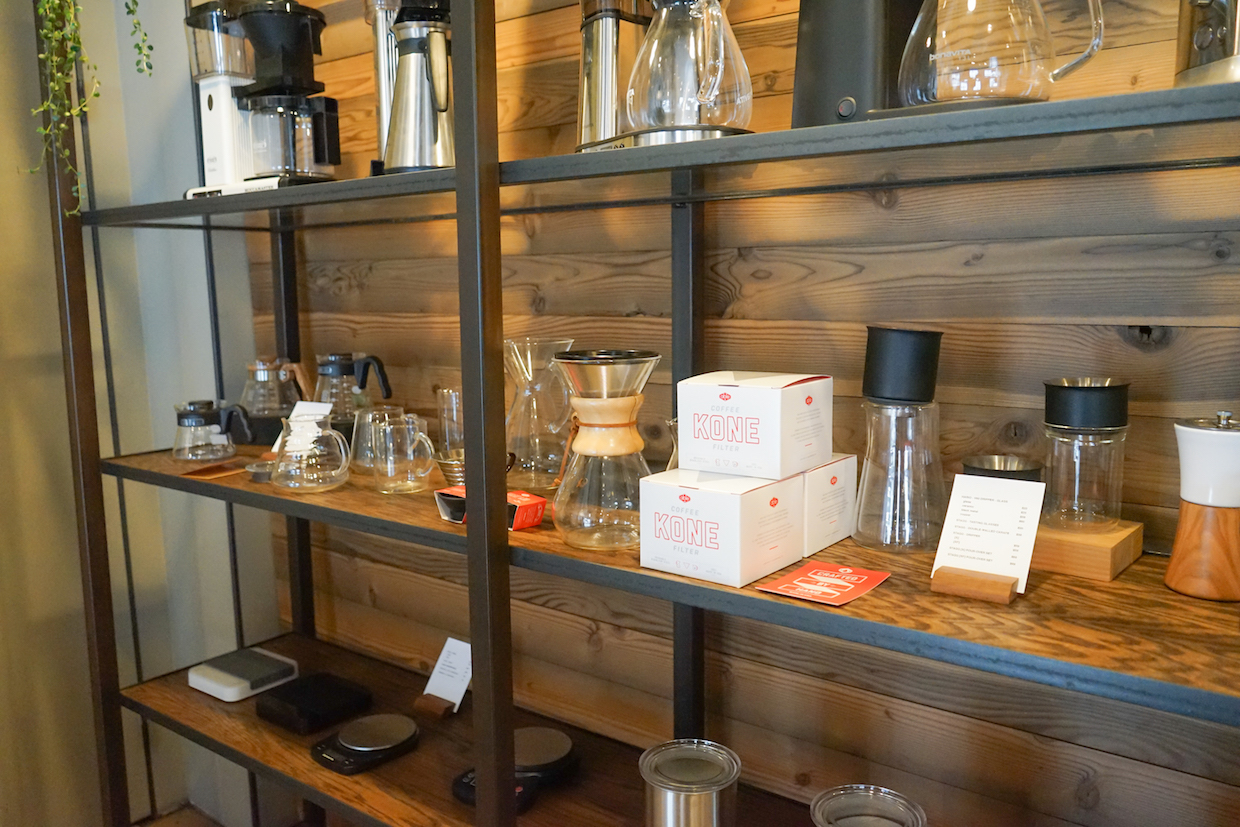 Gehrke described his time starting and developing Able as "an incredible journey" from which he's content to move on.
"Nine years ago I was working on the first Kone prototype, then through a successful Kickstarter campaign we launched the Kone Brewing System," said Gehrke. "Moving forward, I will focus my time on my café and family. I imagine Mark will pick my brain on some new ideas and all things Able, so you may hear from me from time to time."
Hellweg's professional trajectory has meanwhile broadened after a recent private equity investment round for Clive Coffee facilitated expansion and additional staff, allowing Hellweg to devote more time to Ratio and other compelling leads.
"I have a couple of side freelance projects I've been working on. I'm a starter. I really like being involved in projects," said Hellweg. "I'm working my way slowly towards having a product development firm, and helping people develop products. I've learned a lot about the industrial design process, mechanical engineering, how you set up factories, how you do a good marketing strategy, finding out how to do photo and video shoots, all that stuff. I'm inching my way towards that, but Ratio is my primary focus."
Hellweg said that Ratio has a number of exciting new products currently in development that will expand the high-end drip coffeemaker company's reach. Able, meanwhile, will make its own parallel progress in product development.
"There are so many options for manual brewing — we don't want to do just a bunch of 'me too' products," Hellweg said of Able's future. "I'm going to be taking a look at the filtering technology that Able already has, and seeing how we can apply that to other ways of brewing coffee — all the different manual ways people can brew coffee and tea — and see which ways we can bring an Able perspective."
Howard Bryman
Howard Bryman is the associate editor of Daily Coffee News by Roast Magazine. He is based in Portland, Oregon.