Minneapolis-based coffee roaster and retailer Five Watt Coffee has opened within the Keg and Case Market in Saint Paul, Minnesota, providing a welcome buzz among the market's range of restaurants and purveyors of craft beer, specialty foods and locally produced goods.
"The project came our way a few years ago when the building and market owners were looking for tenants," Lee Carter, who founded Five Watt in 2014 with business partner Caleb Garn, told Daily Coffee News. "Every time the owners brought up needing a coffee shop in the space, everyone would always mention Five Watt."
Located on the site of the historic Jacob Schmidt Brewery complex, the sprawling, 33,000-square-foot market is currently being populated by variety of progressive, locally focused shops and eateries from the Twin Cities area, including flagship restaurant tenant In Bloom. The market complex now also offers an outdoor park for events and live music.
"The building needed a great deal of rehab, which cost a lot of time and money, and the added complication of working with the Historical Society," said Carter, who manages Five Watt's coffee program and barista training. "The buildout for Five Watt was pretty easy, though. We were delivered a ready-to-build shell and had plenty of time ahead of the deliverable date to plan with our architects and coordinate with licensing and contractors."
Of course, opening in a busy, sometimes cramped marketplace setting can offer its own challenges, particularly regarding bar flow. As it has done at other locations, Five Watt opted for a sleek Modbar system for espresso to eliminate the barrier of a large espresso machine between the barista and customer.
"We have two separate espresso bars in the new space, which we currently need to use every weekend," said Carter. "Alongside that, we still wanted our shop to feel like a neighborhood spot. I think we've bridged all of those challenges and we're very proud of what we've created."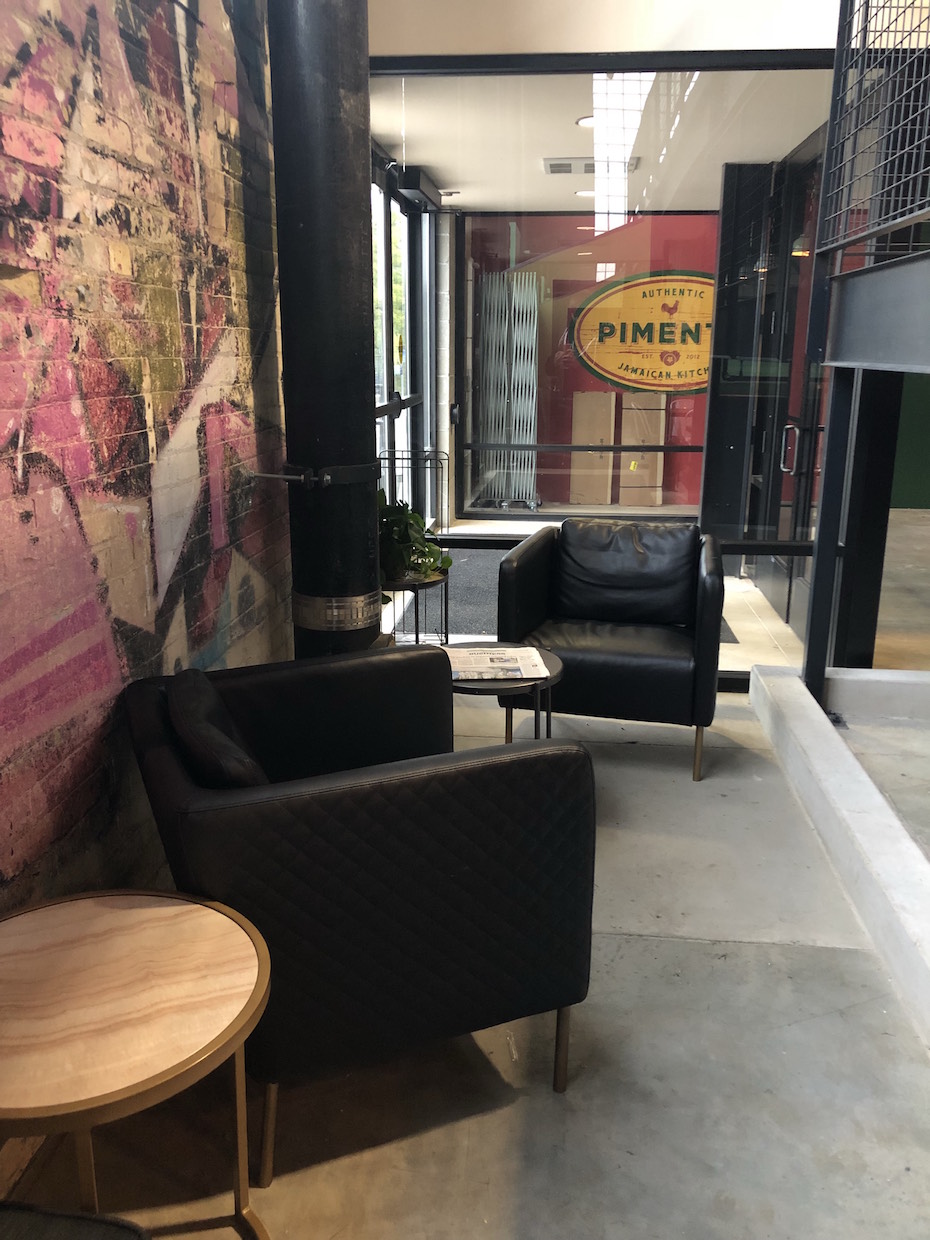 Carter and Garn worked together at Bull Run Coffee in the western Minneapolis suburb of St. Louis Park. It was there they realized their potential compatibility as business partners, and they launched Five Watt more than four years ago.
"We struck out on our own about a year after first meeting each other to work on the buildout of our first store," said Carter of their South Minneapolis shop in the Kingfield neighborhood. "Since then, we have launched a sister company called Big Watt, two additional retail locations, as well as a roasting division for supplying our cafes."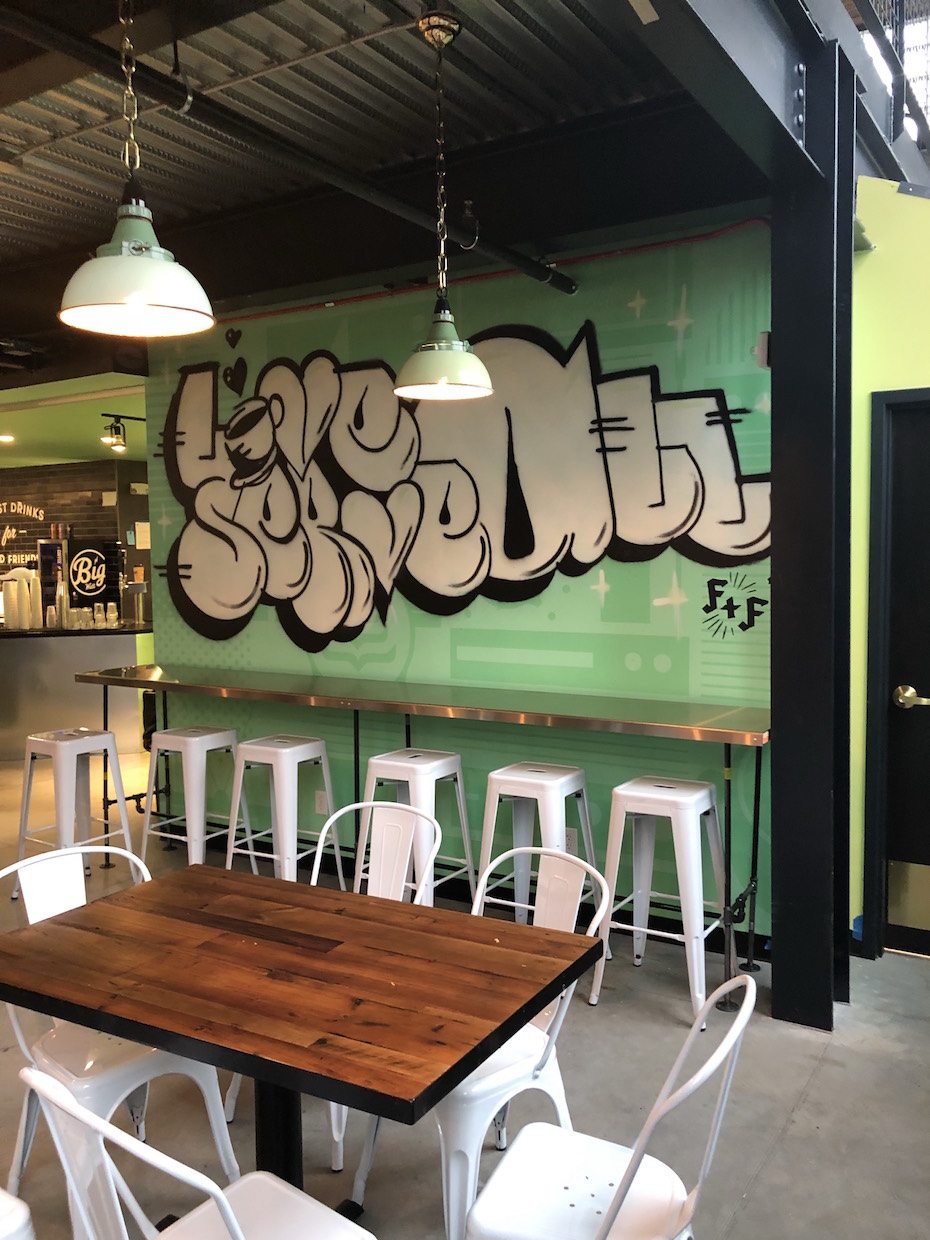 In addition to coffee, Five Watt is serving up some "locally-focused music, arts, and culture" on its Radio Five Watt internet station, which streams 24 hours a day from its shop on E. Hennepin in Northeast Minneapolis.
For the two main businesses — Five Watt and the cold beverage company Big Watt — the primary ownership group presently consists of six individuals with various stakes. Carter says that future growth of their enterprise is always a goal.
"We're always looking for the next good opportunity," Carter said. "Who's to say when we'll come across our next future location?"
Five Watt Coffee is now open in Keg and Case West 7th Market at 928 7th St. W. in Saint Paul.
Lily Kubota
Lily Kubota is the managing editor and digital content manager for Roast Magazine. She is based in Southern California.