This may not be surprising to anyone who has worked in the coffee industry for any length of time: Coffee people are inspired by other coffee people.
Almost all of our interview subjects for our People in Coffee series in 2018 illustrated this in some form or another during the course of our conversations. Camaraderie and collaboration, as well as competition, clearly support the growth of a vibrant specialty coffee community.
This year we asked dozens of specialty coffee professionals what troubles them most about the coffee industry, but we also asked them to pinpoint what it is about coffee that inspires them. For the view of the glass half full, here are some of our favorite answers to the question: "What inspires you most about coffee?"
Exploring a World of Roasting with Onyx Coffee Lab's Mark Michaelson
"The lives that are changed, for the better, when people really care. This affects the whole coffee supply chain. Also, another thing that inspires me greatly is when a person is amazed by how coffee can taste, and therefore they start their own journey in coffee."
Sara Morrocchi on the Impact of Market Consolidation in Specialty Coffee
"I think the most inspiring aspect of specialty coffee is the long chain of human relationships it can create. I can say I have relationships that extend all over the globe, and I have been blessed with friendships around the world. This is quite priceless to me. We often say drinking coffee is a social activity, but I think it extends to the entire specialty coffee industry — a highly social and relationship-oriented industry. Lots of good folks work in coffee."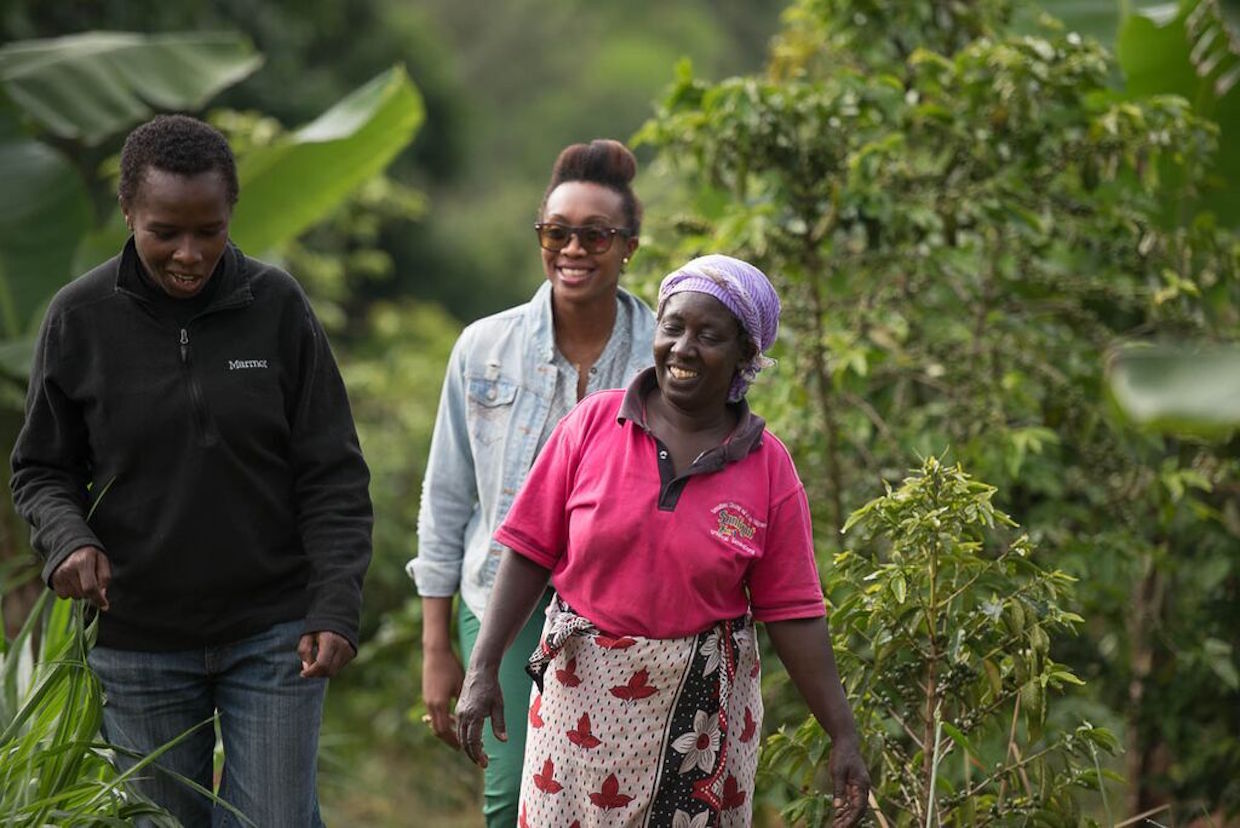 Vava Angwenyi on Economic Empowerment and the Next Generation in Coffee
"It has depth. In fact, coffee is really not a commodity in my world. Yes, we have commoditized it, it is traded, but when you dig in, coffee is deep. It is beautiful. It has its imperfections, as well. It has purpose; it unites; it tells stories. It is a tool for change in many communities."
Hidden House Founder Ben Briggs on Finding Unlikely Success in Coffee
"I love that coffee is never the same. It is something that is constantly changing, and always requires attention. I also love how this industry truly can be a community-building business. I have met some people in the industry that will be lifelong relationships. I met my wife through Hidden House. Coffee is an international language that can truly shape and form a community."
Longtime Judge Nathanael May on the Future of Coffee Competitions
"The coffee industry seems to attract people that value connection and value other people. Some of the most inspiring and rewarding relationships I've cultivated in my life have been with other coffee people. And they've centered around connection — both with each other and with the larger global community."
Undercurrent Coffee's Diana Mnatsakanyan-Sapp Making Waves in Charlotte, NC
"I find inspiration and motivation through the queer folks, women, trans folks and people of color that are coffee professionals who blaze trails and bust their asses to enact positive change in the specialty coffee industry."
Jones Coffee Roasters Founder on 25 Years of Success: 'You Can't Be Everything to Everyone'
"I'm inspired by the fact that coffee represents the counterculture. When you think about the history of coffee, there's a cool factor to it, and it's a genuine cool. People in and around coffee tend to be progressive, cognitive thinkers and anything but static, stagnant, or sedentary. And, coffee itself is a catalyst for change at almost every level. From things as simple as recycling to as complicated as cultural revolutions, it's about people being innovative."
Felipe Croce on Sustainability in the Coffee Sector and Specialty Coffee Culture in Brazil
"The challenge. The challenge to increase soil fertility, improve water quality, increase production, and run a profitable business at the same time. The challenge to ensure that each cup tastes great, while the bean flirts with death on any of the dozens of steps involving dozens of people on its journey."
A Year After Charlottesville Chaos, Mudhouse Coffee Reflects: 'They Didn't Get Our Soul'
"In my 25 years, from barista to farm and everything in between, I have never been complacent with coffee. It's an all- and ever-changing product in a wild and fun environment. But my favorite thing about coffee is the people. The people who grow it, the people who pick it, the people who sell it and roast it and grade it and serve it. These folks are the best — smart and innovative, and most flew a crooked mile to get here. So "interesting" is an understatement."
On Espresso Vivace's 30th Anniversary, David Schomer Talks Roast, Grind and Brew
"I'm pursuing a flavor; I'm pursuing an experience of making people happy; but to me, one of the most beautiful things I've ever seen is that pour just oozing out. That rich color, that viscosity, that glistening cone, and, of course, the fragrance. The challenge of getting the fragrance into the cup to enjoy the flavor and aroma experience is infinite."
Lily Kubota
Lily Kubota is the managing editor and digital content manager for Roast Magazine. She is based in Southern California.