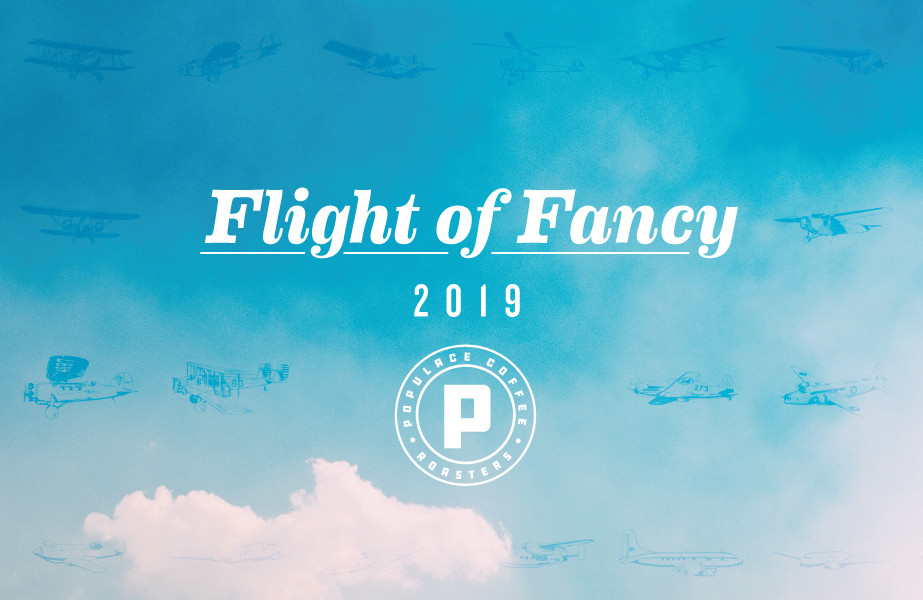 Michigan coffee roaster and retailer Populace Coffee is reprising its popular Flight of Fancy coffee series and nationwide coffee tasting competition, this year offering the top winner an all-expenses-paid trip to Guatemala.
Populace Founder Andrew Heppner first launched the Flight of Fancy concept in 2013, offering unmarked roasted sample coffees. "I wanted to get honest feedback from people all over the country tasting the same coffees at the same time," Heppner told DCN. "I wanted it blind [so] as to not influence their notes and remarks."
The concept then took the shape of a contest, attracting more than 1,000 participants over the years in no small part because of some sweet prizes, including Mahlkonig EK43 and Peak grinders in the first two years, respectively, and a top prize of a La Marzocco Linea Mini in each of the next two years.
This year, Populace has upped the prize packages even further, offering one winner a trip to the coffeelands of Guatemala through a partnership with green coffee import company Onyx Coffee.
"Working with Blake and Brianne from Onyx allowed us to come up with a plan for getting someone to origin that might not ever have a reason to be at origin," Heppner said. "We really wanted to provide a glimpse into what coffee buyers, coffee growers, and roasters work with in order to bring a coffee to the states."
Other prizes this year include: a Baratza Sette 270 and Acaia Lunar Scale combo; Department of Brewology Bloom series prints; a Fellow Stagg EKG kettle and Atmos vacuum canisters; the Kruve Sifter 12; five Ebb coffee filters; and a grinder from Handground.
As the competition has swelled in popularity, it has undeniably brought more recognition to the Populace name, although Heppner said it remains fundamentally about celebrating the coffee itself.
"I can't really speak to what it has done for Populace in quantifiable marketing jargon but I can say that people look forward to it every year and ask about it constantly," Heppner said. "It's allowed us to work closer with other coffee professionals like Onyx, Cafe Imports, Fellow, Baratza, Acaia, Ebb, Kruve, Handground, Department of Brewology and many others over the years, in a different way, other than just selling their products. We come together around a common mission and that is to provide a unique and fun coffee tasting experience with the added bonus of prizes and maybe a trip of a lifetime."
The Flight of Fancy contest is being limited to 300 participants. Sales launched today for the $35 FoF package, which includes four unidentified coffees and a travel-themed game board. Participants will try to match coffees to specific origins. See the complete rules here.
Nick Brown
Nick Brown is the editor of Daily Coffee News by Roast Magazine.