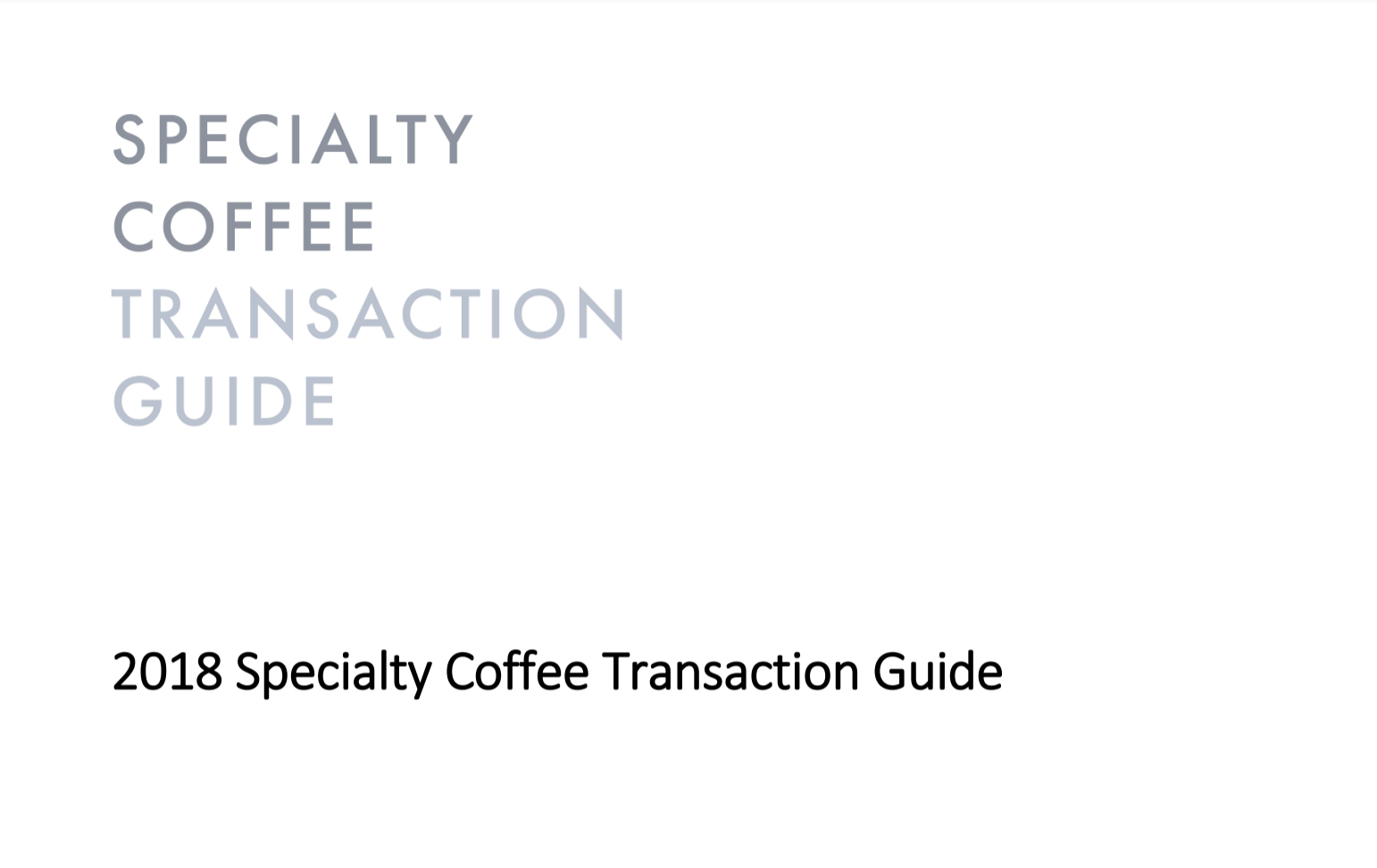 The team at Emory University-based Transparent Trade Coffee has released the first version of its "Specialty Coffee Transaction Guide," designed as a price discovery tool for both buyers and sellers of specialty-grade green coffee.
The guide is without a doubt the most expansive and informational price reference tool ever tailored to the specialty coffee industry and designed for public use. It also comes at a time when low prices on the commodities market have attracted unprecedented sector-wide attention for their threats to the livelihoods of coffee producers, and the long-term viability of the global arabica sector itself.
For the pilot draft, TTC gathered contract data from 21 donors, including a number of prominent progressive roasters and importers that are primarily based in the United States and Europe. The set of anonymized data involves information from more than 10,000 contracts over the two-year period ending September 2018 that resulted in more than USD $341 million changing hands.
The group describes the 14-page guide as an evolving and expanding price reference tool for the specialty coffee market that intentionally eschews price references from commodities markets.
"It's not meant to challenge or threaten any one value chain actor's business model," Chad Trewick, one of the guide project's two principals along with TTC Founder and Emory University economist Peter Roberts, told DCN. "But we're in a crisis. There's no way we can assume we can continue as an industry as we are… It's time for our industry to have more active conversations and more active conversations about self-preservation."
Contract data anonymized and shared within the the guide includes, but is not limited to: FOB price; continent on which the coffee was produced; country in which the coffee was produced; purchase size by volume; and quality score. Given these public metrics, the TTC team was able to show how, say, prices for coffees of a similar quality score measured for an 800-2,500-pound purchase against a 40,000+ pound purchase.
For example, for contracts of purchases of volumes between 2,500 and 6,000 pounds, coffees that scored between 82 and 84 fetched $2.49 FOB. At those same volumes, coffees that scored between 84 and 85 fetched $2.62; 85-86 fetched $2.95; 86-88 fetched $3.36; and 88+ fetched $3.95.
In another scenario, coffees of approximately the same quality — say, 86 to 88 for this example — commanded vastly different prices depending on the purchase size, from $2.92 for more than 4,000 pounds, up to $4.50 for less than 80 pounds.
TTC outlines a number of interesting findings in the completed report, while noting that the limited number of donors, though representing substantial volumes, do not reflect the entirety of the specialty market. Trewick told DCN that the group hopes to add approximately 20 more donors to the project in each of the next two years at least, to form a more robust data set that also involves more geographical representation on both the buyer (roaster/importer) side and the producer side.
As the project moves forward, Trewick said he believes the guide can be a transformative tool for both buyers and sellers, while disrupting the traditional price discovery references that have steered the market into its currently unsustainable predicament.
"When you're a seller or a buyer, you usually start the conversation with what the price was last year, and what the market is this year," Trewick said, adding that with this guide, the negotiation could commence with something more like, coffees that scored 88 this year cost X amount last year, "so let's adjust accordingly."
Trewick said that while there has been near universal enthusiasm for the guide, there has also been some feedback from more old-school-mentality buyers suggesting that the FOB data is largely irrelevant without also including the C price at the time of sale to show the differential. Yet including that would defy the guide's core purpose, which is to create a reference guide that is wholly untied to the problematic commodities market. Said Trewick, plainly, "We're not going to do that."
Interestingly, since the guide was made public last week, nearly half the downloads thus far have been for the Spanish-language version, according to Trewick. It makes sense given the guide's potential as a reference point for coffee producers.
"Today, it's a big mystery about why some coffees cost a certain price," said Trewick, adding that if producers "can't get what they need or know is possible from their existing relationships, then at least the information is there to empower them to seek a better scenario."
Yet the TTC team believes the guide is also a benefit to green buyers, too. "I was a buyer and I was always under pressure to adjust my prices to the commodities market or other macro market tools," Trewick said. But with this guide, he added, "coffee buyers can then justify to their organizations, 'This is what people are paying for their coffee, and we need this kind of coffee to have our value proposition come through.'"
Donors for the project signed non-disclosure agreements with TTC and vice versa, and the group is in search of additional donors as it expands the guide with refined quality controls and metrics. For the pilot, TTC did its best to ensure that donors submitted all contract data for any purchases of coffee at a quality at 80 or above.
Although it is made possible by the concept of anonymity, the guide is fundamentally about transparency, giving the market a clearer perspective of coffee's relation to cost.
"[The donors] themselves also know that we have a problem here, a pricing problem where we don't have the tools as an industry to put appropriate values to coffee," Trewick said. "We're not excluding anybody. From our perspective, more data means more representation of pricing behaviors."
Nick Brown
Nick Brown is the editor of Daily Coffee News by Roast Magazine.