A new under-counter espresso machine that made it to the final round of the MICE Innovation Awards last week in Melbourne, Australia, may soon be popping up in cafes throughout the world.
Brisbane-based Aremde built its Nexus One machine with the goal of enhancing the social interactions between baristas and customers by reducing the above-counter equipment to an airy, minimalist see-through structure. The boilers, pumps and other guts are hidden down under, as it were. Unlike the periscoping group heads involved with under under-counter espresso systems such as Modbar or Mavam, the Nexus One maintains a traditional espresso machine outline, albeit with a window built in.
Aremde Business Coordinator Emily Coumbis told Daily Coffee News that the machine was designed by Dutch architect Rempt van der Donk, who had previously designed a building in Saudi Arabia for one of Aremde's directors, Muthanna Al Raqtan, CEO of commercial foodservice kitchen solution and service provider the Raqtan Group.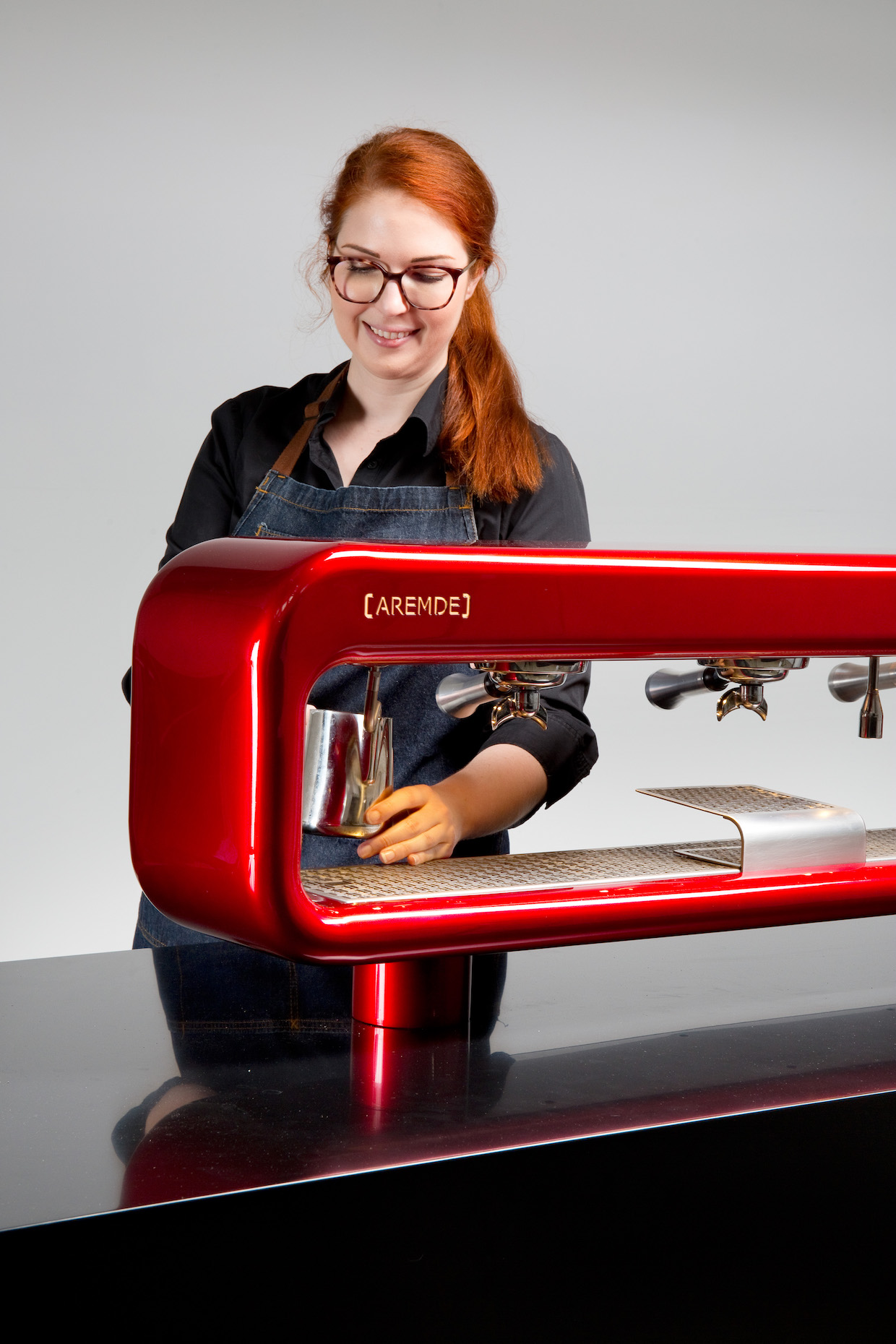 Beyond its striking form, a key advantage of the Nexus is its modularity, said Coumbis. Its plumbing and electrical components need not sit directly beneath the above-counter unit, which frees up space for fridges, water filtration systems and other more frequently accessed equipment. Service is also made easier as problem areas can be swapped for temporary replacement modules while parts are under repair.
Said Coumbis, "Servicing can be done at the warehouse, which means no loss of business while technicians service the machine."
On the two or three-group Nexus machine, a single LED screen displays shot timers, individual group and steam temperatures. Specifically targeted temperatures of water dispensed from the hot water faucet are achieved by mixing cold water as needed through a tempering valve after the boiler, which the company says protects boiler efficiency.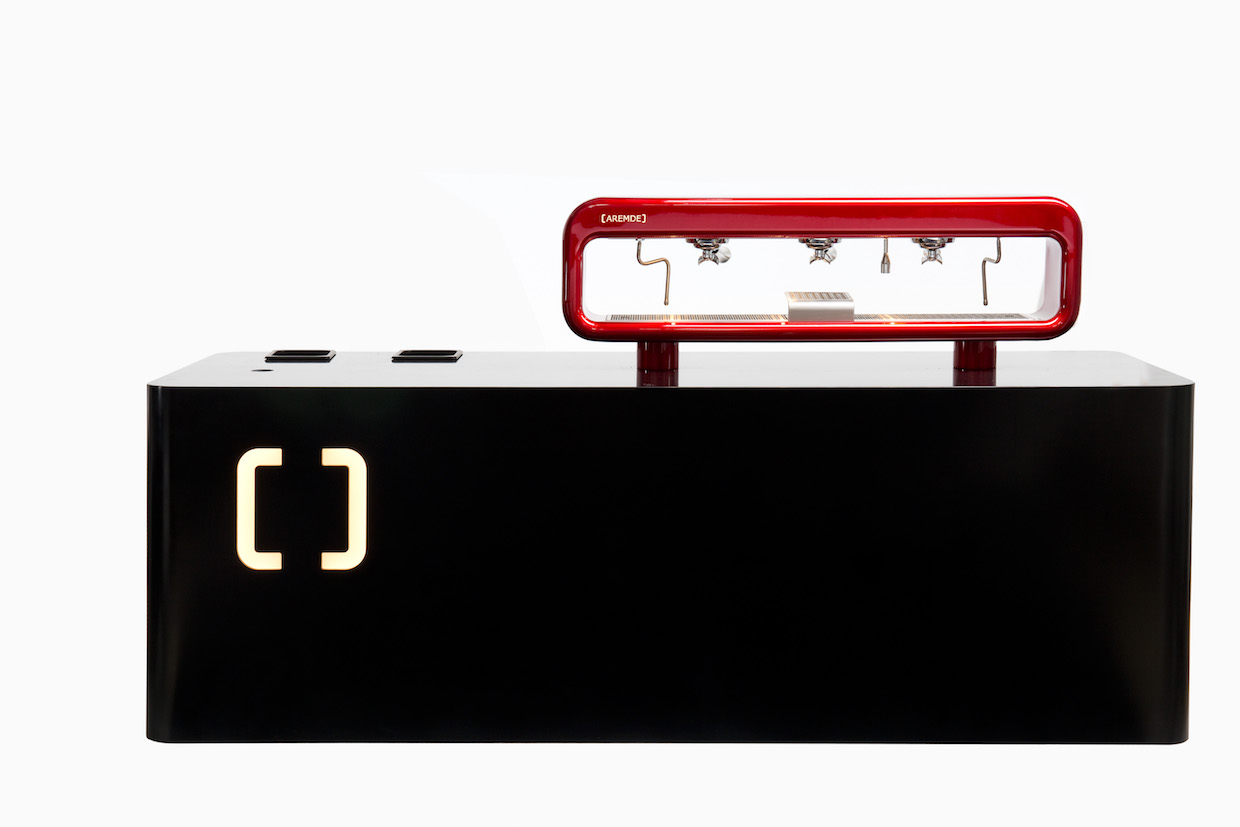 Each group has its own dedicated boiler and additional heat elements embedded in the groups themselves that eep temperatures consistent to within 0.2 degrees celsius, according to the company. Each group can be set to provide a different temperature and dose, with options including volumetric capabilities, or the house-branded "Wexus" scale technology for weight-based extractions.
All machines are Wexus-upgradeable, with Bluetooth components already on board. Said Coumbis, "If you want to upgrade to weight-based extraction after you have already purchased a volumetric, then it is a simple plug in into the electrics and now you have Wexus without having to buy a whole new machine."
Prices for the Nexus One range from $22,500 to $24,000 AUD (roughly $16,050 to $17,100 USD) for a two-group, and $25,000 to $27,000 AUD ($17,840 to $19,270 USD) for a three-group. Exteriors can be customized to any color at no extra cost.
Aremde, which launched as a company in September of 2018 and revealed its machines for the first time at MICE, will next be attending World Of Coffee in Berlin in June of this year and then HOST in Milan in October.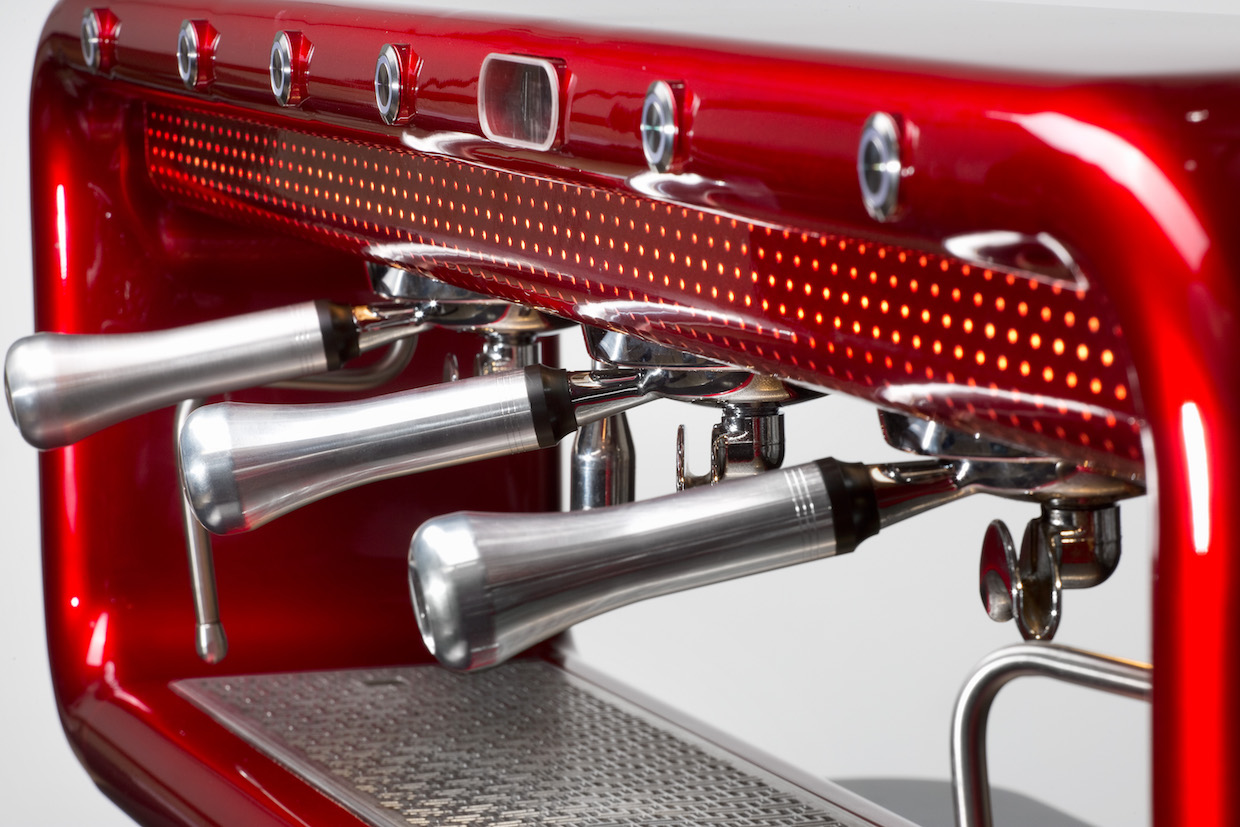 "Currently we are in the process of establishing distribution in regions around the world," said Coumbis. "Because we are young, there is still some certification to attain for North America. We look to be able to align distributors in the USA within the next six months."
A single-group Nexus machine is also in development by Aremde. The company also said that in time its product line will expand beyond espresso machines, and into other types of cafe equipment.
"Aremde has started with a coffee machine but the ethos behind the company is to create an eco system for the cafe," said Coumbis, "to change the way we currently think about our flow and processes when working in a cafe environment."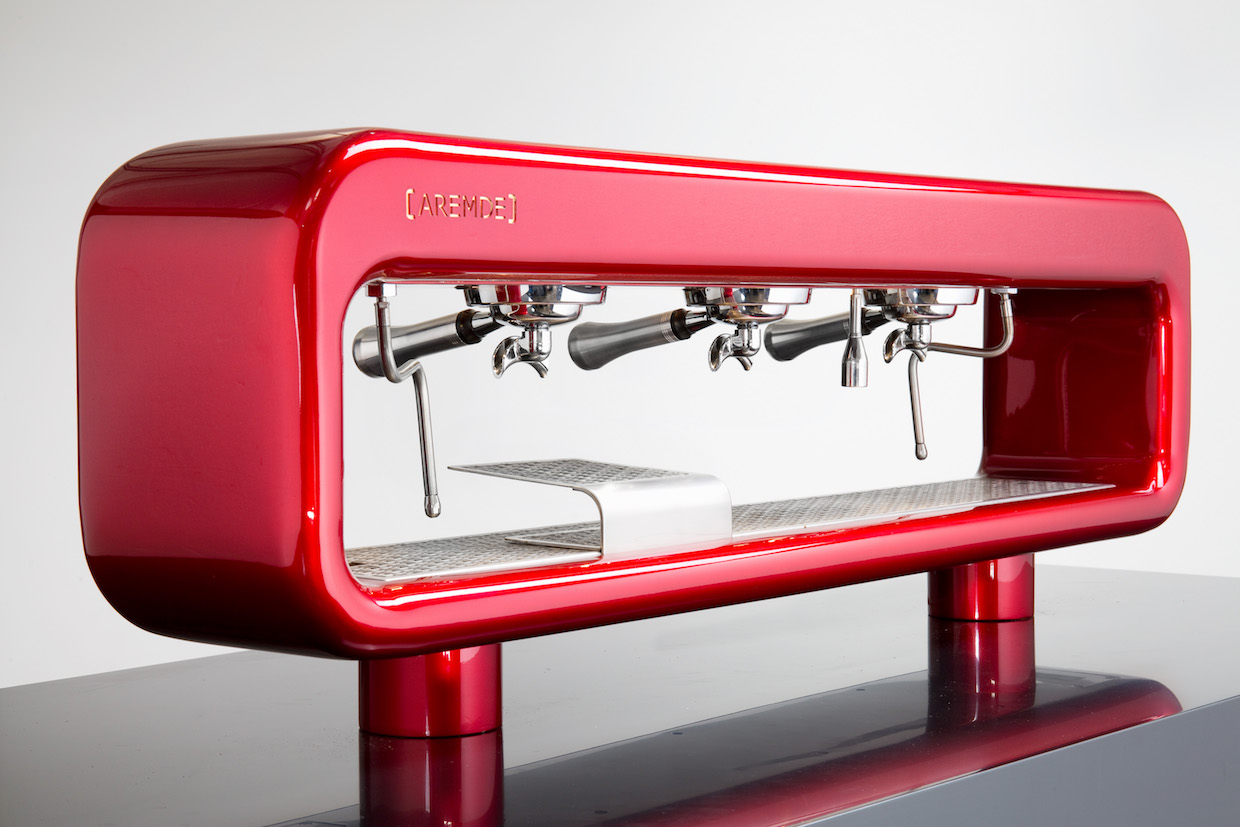 Howard Bryman
Howard Bryman is the associate editor of Daily Coffee News by Roast Magazine. He is based in Portland, Oregon.