Steve Holt, a former associate and currently exiting partner at Ethiopia and Panama-based coffee growers Ninety Plus Coffee, has started a new independent coffee company in Denver called Unravel Coffee.
The company's first cafe recently opened in the city's Virginia Village neighborhood, with a second shop already in planning stages.
Unravel Coffee is one of the early adopters of the Bellwether ventless electric roasting system, working closely with the startup manufacturer and coffee program facilitator to help further develop its software.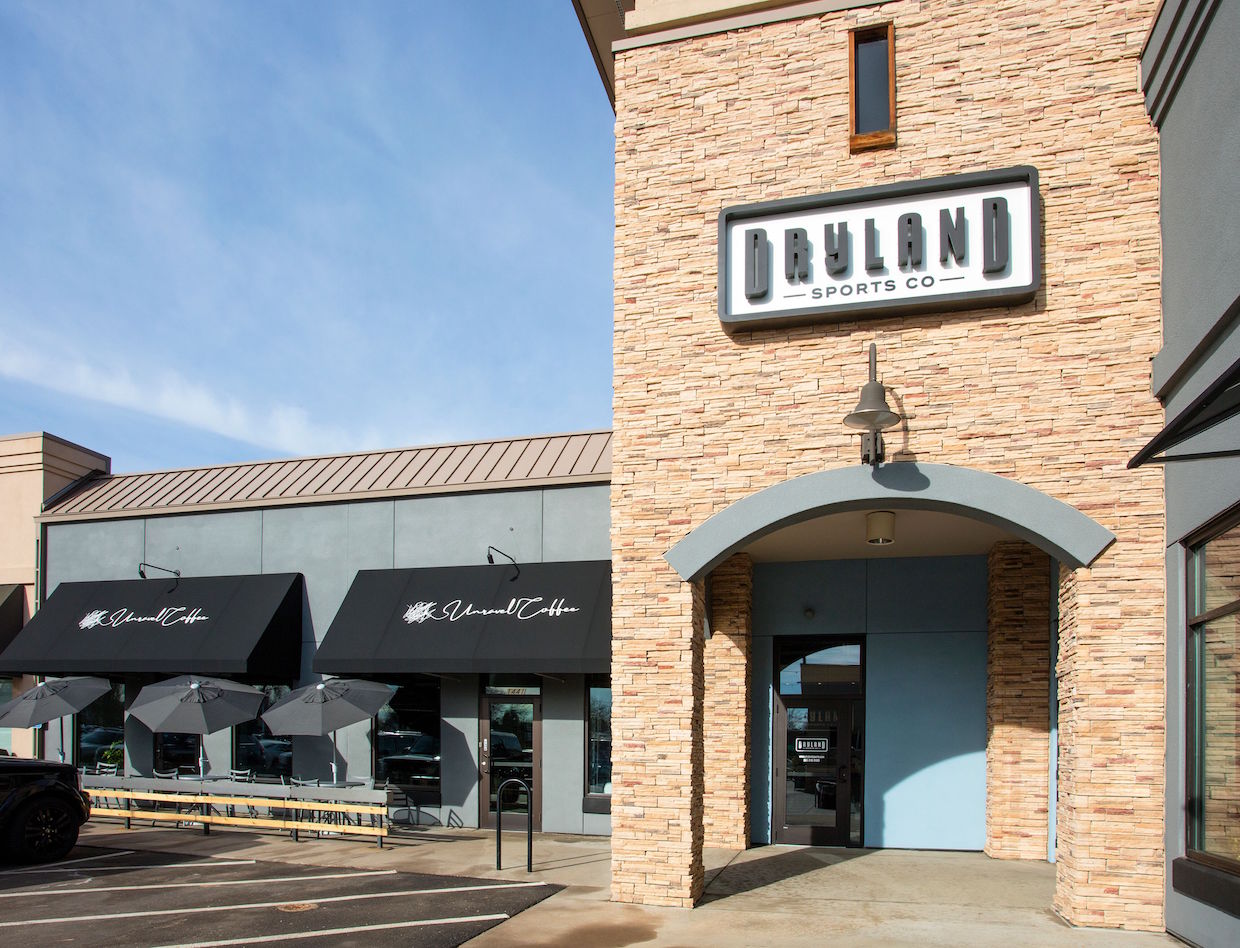 So far the cafe has been serving coffees roasted and shipped from Bellwether's headquarters in Berkeley, California, to allow time for Holt and company to gain comfort and confidence with the equipment. Holt told Daily Coffee News that he ran his first roasts on the system for technical purposes in March.
"We're looking at how elevation changes the roast profiles — air density — so they can write new algorithms to adapt to roasting at higher elevations," said Holt. "Bellwether is probably one of the best companies I've ever partnered with. We are helping them write an API for their 'tip the farmer' initiative, and will be writing our own to connect the data in the Bellwether system, like inventory both green and roasted, and sync it up with our POS — Toast — and website."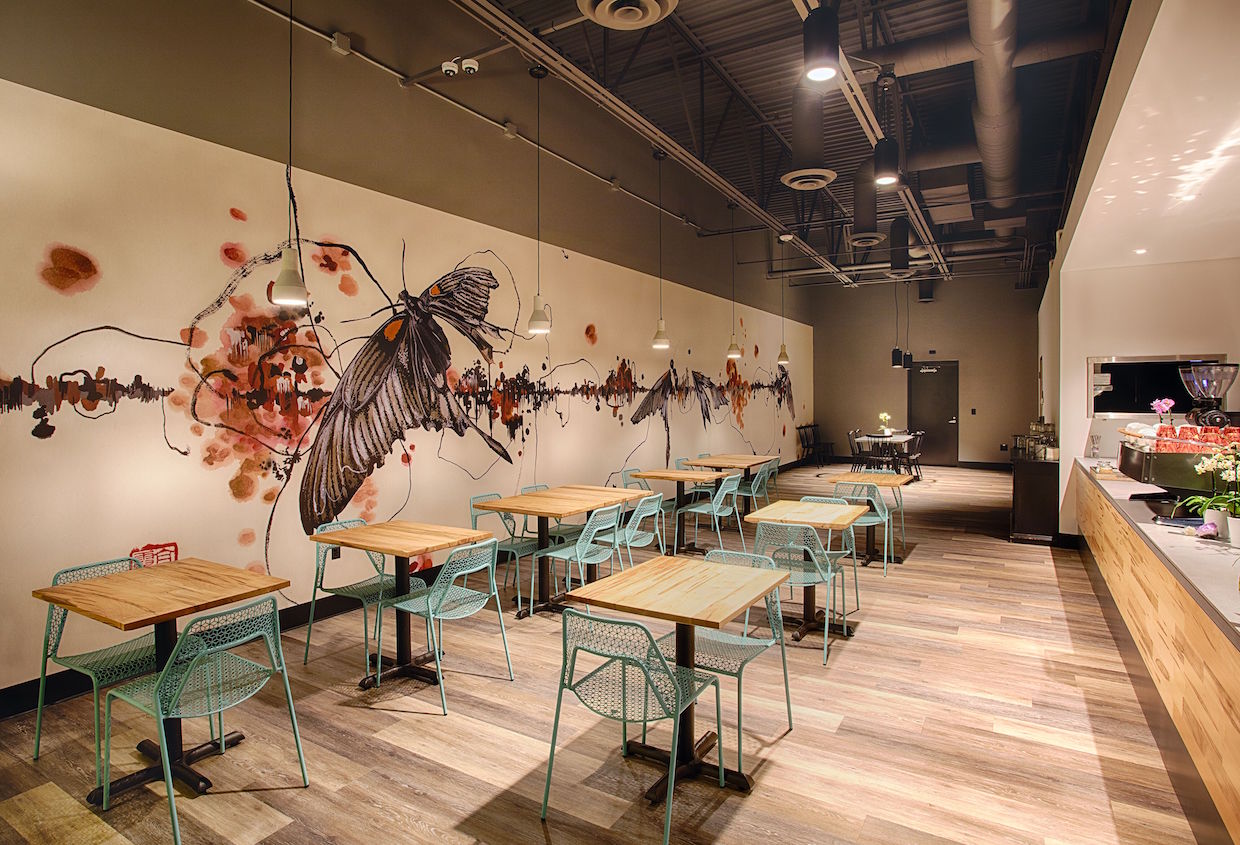 Holt, who is also a former shareholder and brand strategist of Denver-based Novo Coffee Roasters, said that after spending over a decade building the Ninety Plus brand, crafting taste profiles through fermentation formulas and fostering business relationships in over 40 countries, it's his latest venture that brings it all home.
Said Holt, "I've returned to my roots by binding both disciplines of coffee agriculture and market experience by starting Unravel Coffee."
The technological trailblazing also doesn't stop at the Bellwether. A demo model 3-group Slayer Steam adorns Unravel's current espresso station as a placeholder until the Slayer LP ships next month, after Holt himself plays with the newer model as a featured roaster at the Slayer booth at the SCA Expo in Boston later this month.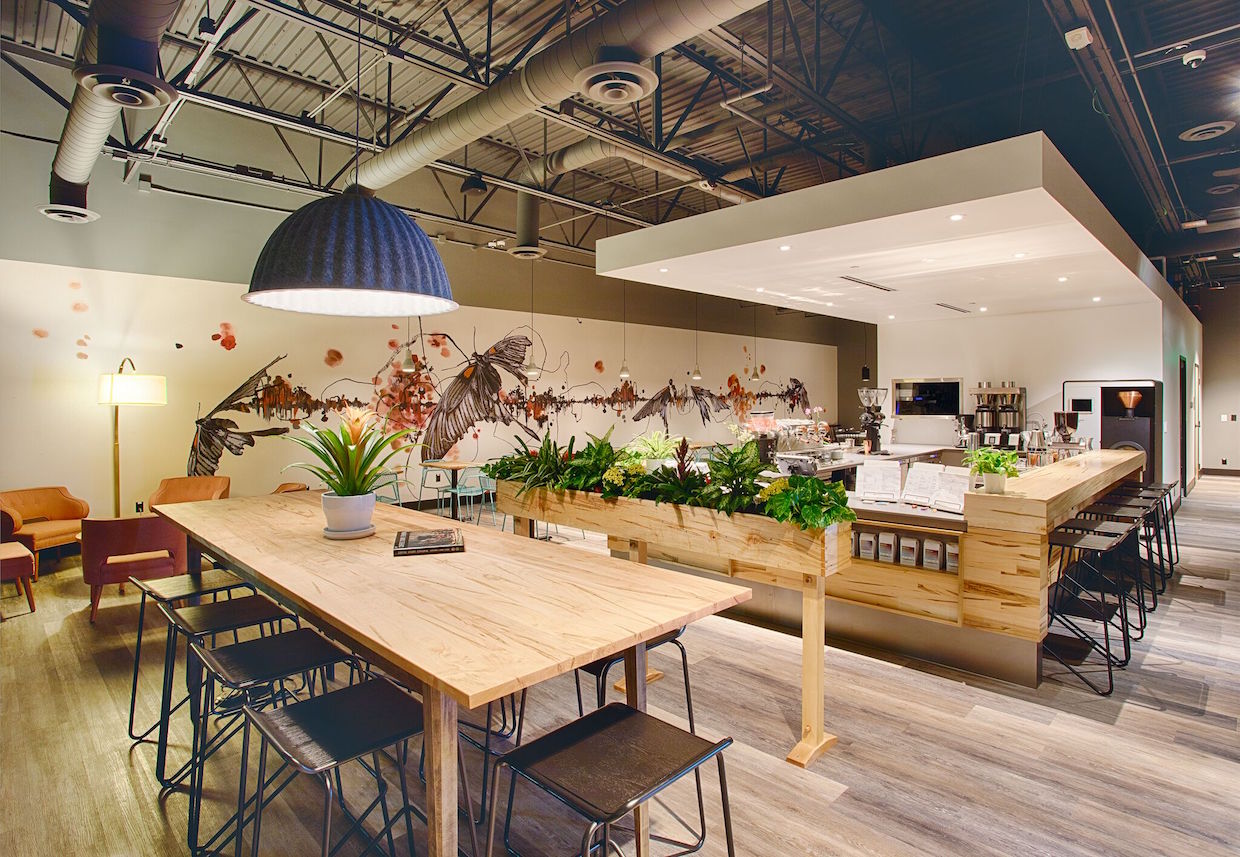 Batch brews at Unravel are handled by a Marco Jet6 Twin system, and for single origins the shop turns to copper Fellow kettles and Saint Anthony Industries Phoenix 70 brewers atop Filibuster decanters.
Unravel is also one out of five companies selected by newly-established Saint Anthony Industries sibling company Machina Maximus to demo and provide feedback on the Automatica pourover machine. Said Holt, "So far so good with this time-saving, consistent brewer."
The coffees served at Unravel are, of course, adventurous. Leveraging his own experience at the vanguard of coffee production and his continued connection with friend and former Ninety Plus colleague Ashenafi Agraw, Holt said he's "digging in" on coffees processed in standard methods in Sidama, Yirgacheffe and Guji, as well as "experimental micro-lots with single-variety coffees in Sidama consisting of natural carbonic maceration, anaerobic natural and washed, and even a honey process."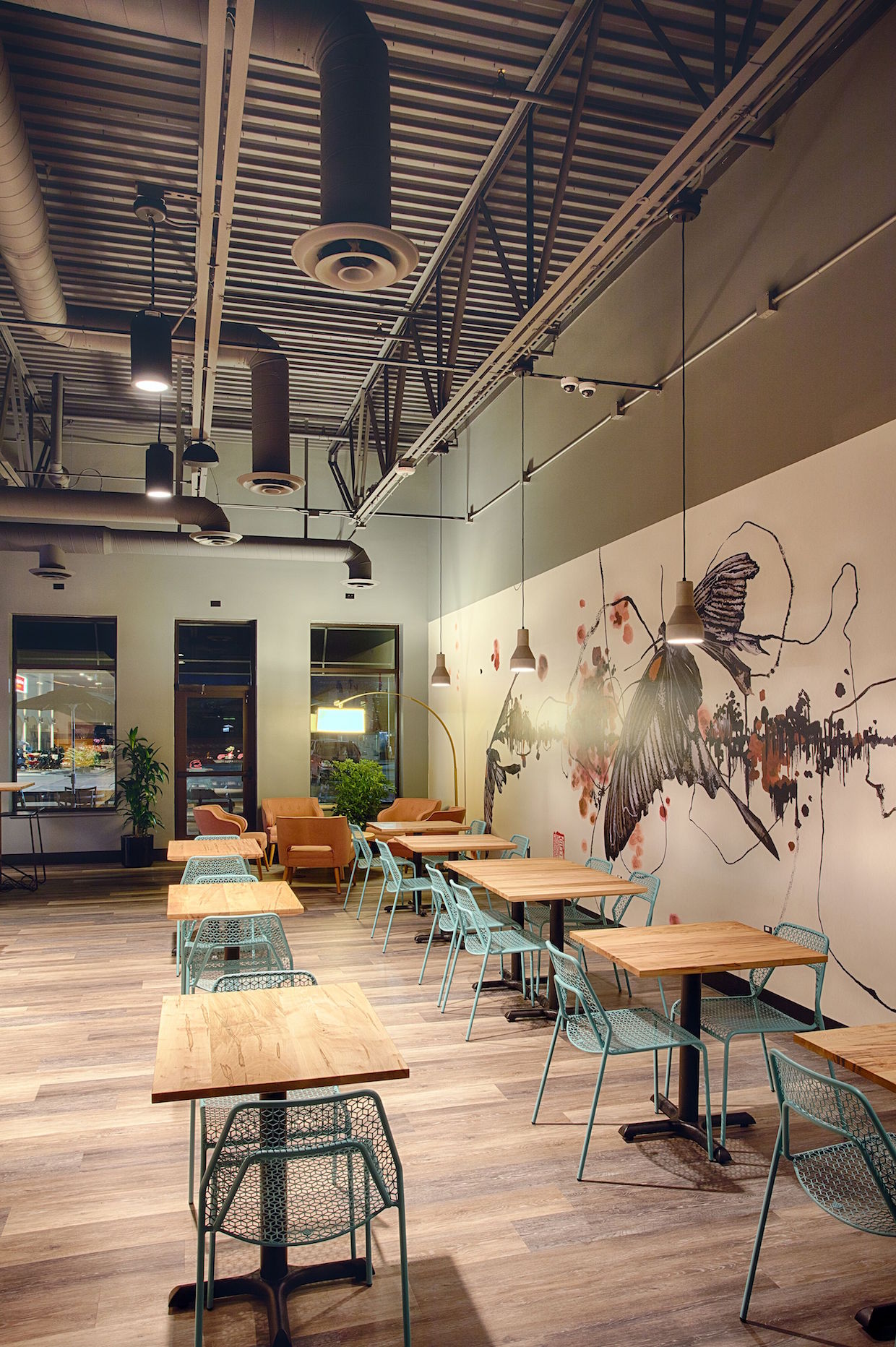 Those coffees will comprise about two-thirds of offerings at Unravel upon arrival by mid-May, and for the remaining one-third, Unravel will turn to importers such as Shared Source or Caravela Coffee, while also leveraging some direct relationships with producers that Holt has built over the years.
Inside the Denver space, patrons can get comfortable on modern furniture designs made from Ambrosia wood by friend and local craftsperson Luke Goodhue. Plenty of lush greenery is positioned around the cafe as well, reflecting Holt's memories of the gardens and greenhouses he grew up around due to his father's specialized landscaping business. And wrapping the space is a dashing, airy and colorful reproduction of artwork by Nissa Kauppila.
"Her vision matches Unravel Coffee's vibe perfectly," said Holt. "Lots of winding and twisting lines, with an Asian/Australian influence. I knew I had to do something different to make the space captivating, inviting, modern and organic. Her work has been commented on so much, and it's great to see children's reactions, as well. They could care less that there's sweet coffee equipment on the bar. The artwork says it all."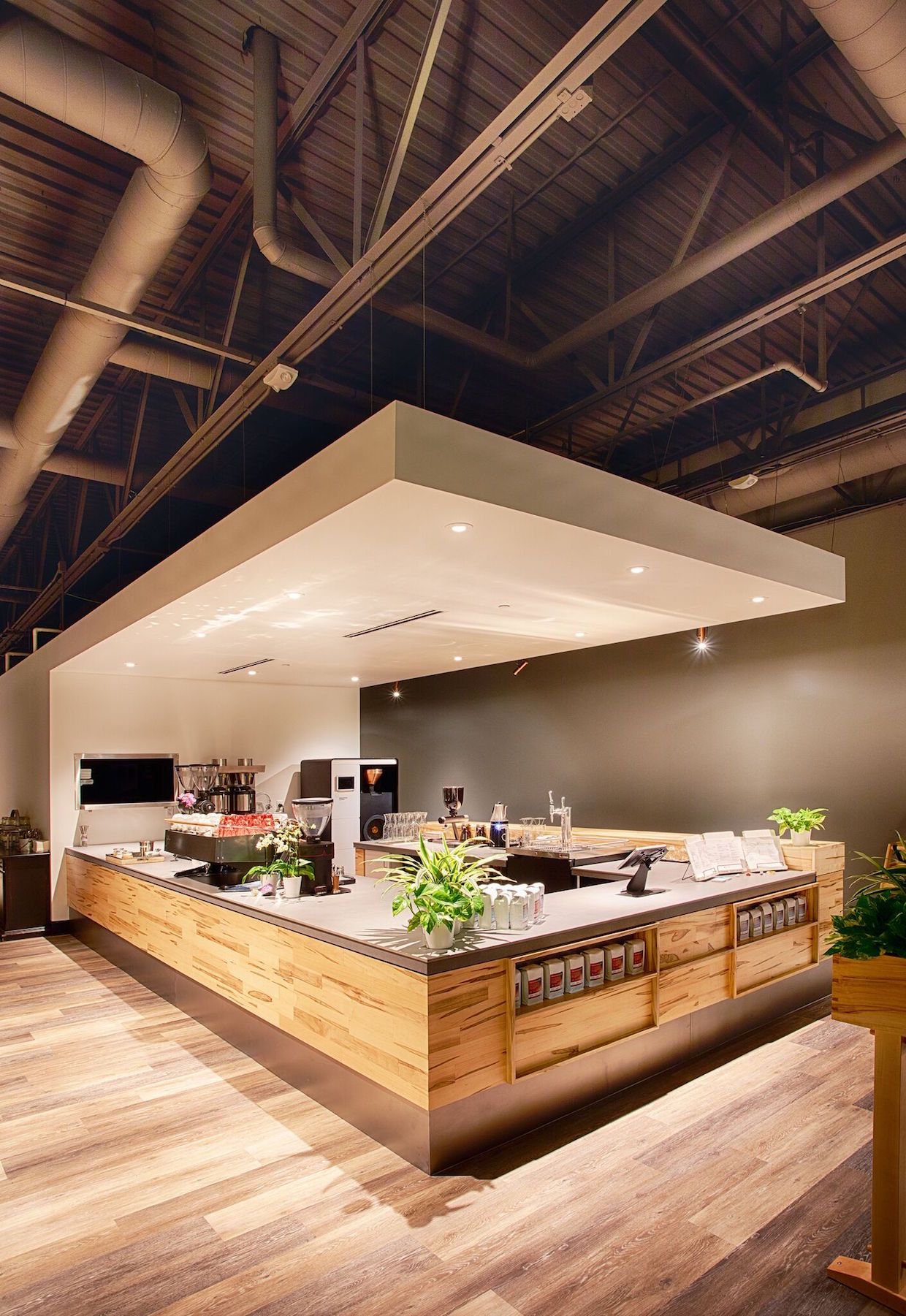 Current projections for the second shop are for an opening potentially this November in Breckenridge, Colorado.
The debut Unravel Coffee shop is open now at 1441 S. Holly St. in Denver.
Howard Bryman
Howard Bryman is the associate editor of Daily Coffee News by Roast Magazine. He is based in Portland, Oregon.