Since its world debut at this past April's SCA Expo in Seattle, much has changed for Saint Anthony Industries' Automatica pourover machine.
For starters, it's no longer a product of Saint Anthony Industries. The machine will re-launch later this month as the first product of a new company called Machina Maximus, founded expressly for the purpose of developing the Automatica and other electronic coffee- and tea-making devices without diluting the non-mechanical nature of the SAI brand and product line.
Further, the fascinating and uncompromising mechanical statement that was characterized by SAI and MM Founder Khristian Bombeck at the SCA Expo as equal parts work of art and coffee-making tool has now evolved substantially further towards the latter. While fundamentally the same on the outside, the machine has been rebuilt with expanded features for more versatile and longer-lasting use in commercial cafes.
The basic format of the machine does remain the same, though. A simple gooseneck kettle still heats water and tilts automatically to pour an evenly distributed stream onto a bed of coffee in a mug-top brewer that rotates on its own smaller pedestal opposite the kettle.
No longer abiding by the almost aggressively simple ethos of "one cup made one way," Bombeck said MM is developing new internal software and an accompanying smartphone app that broadens the Automatica's capabilities to involve a variety of sizes, volumes and styles of pourovers, while maintaining the same outwardly analog appearance.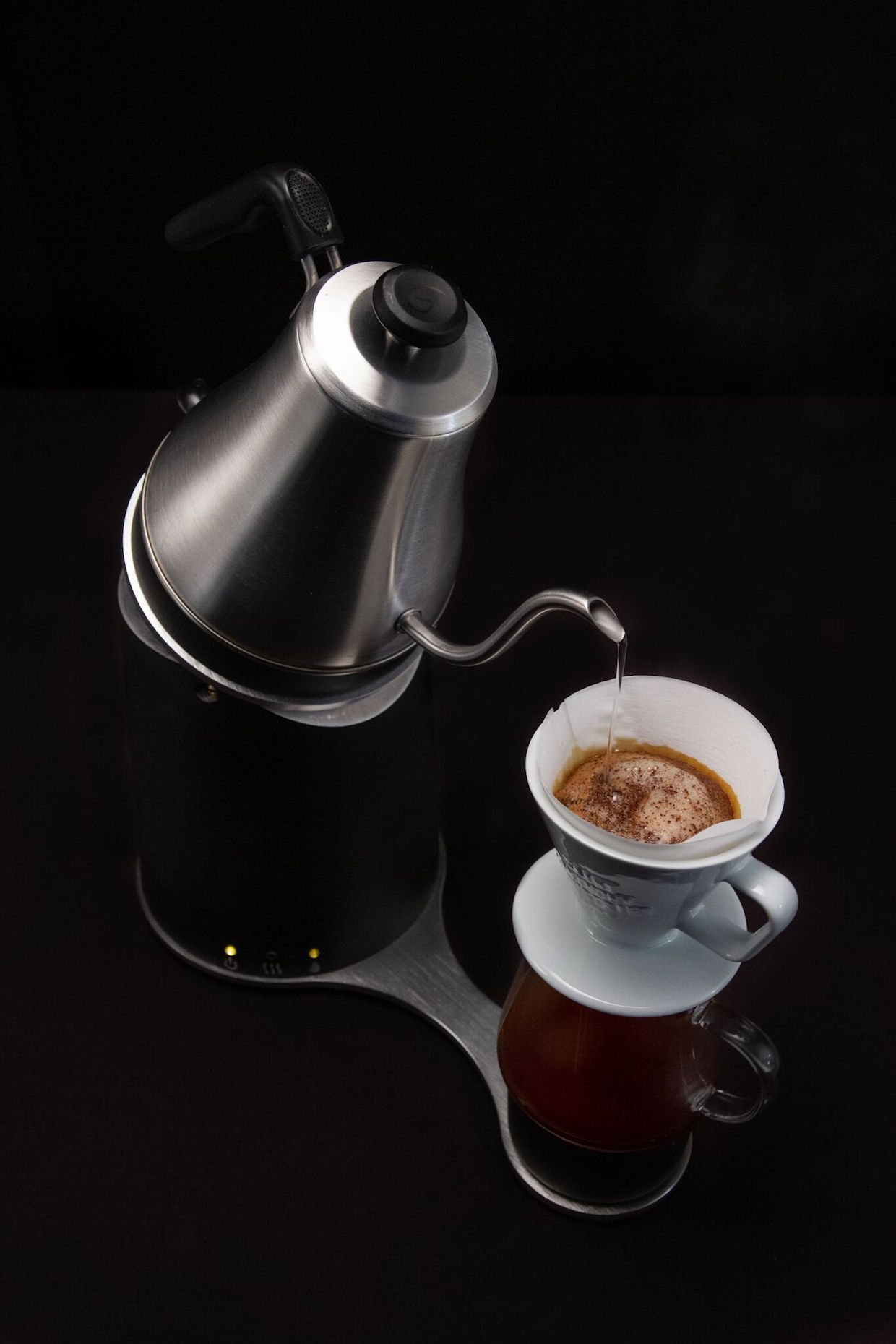 "From an artistic point of view, when you create something, you have this ideal of how you bring it into the world," Bombeck told DCN of what was a reluctant but necessary compromise. "Sometimes you have to reevaluate if that's going to be the most useful way to do it."
While some questioned the original design's practicality for the original price of $1,000, its success as a work of art was immediate inasmuch as it certainly got people thinking. In fact, there was something about the physical design of the Automatica that seemed to touch a nerve. A variety of reactions emerged in the press and on social media after its debut, indicating that a kettle that tilts itself towards a pourover cone automatically is a polarizing statement; that people either love it or hate it.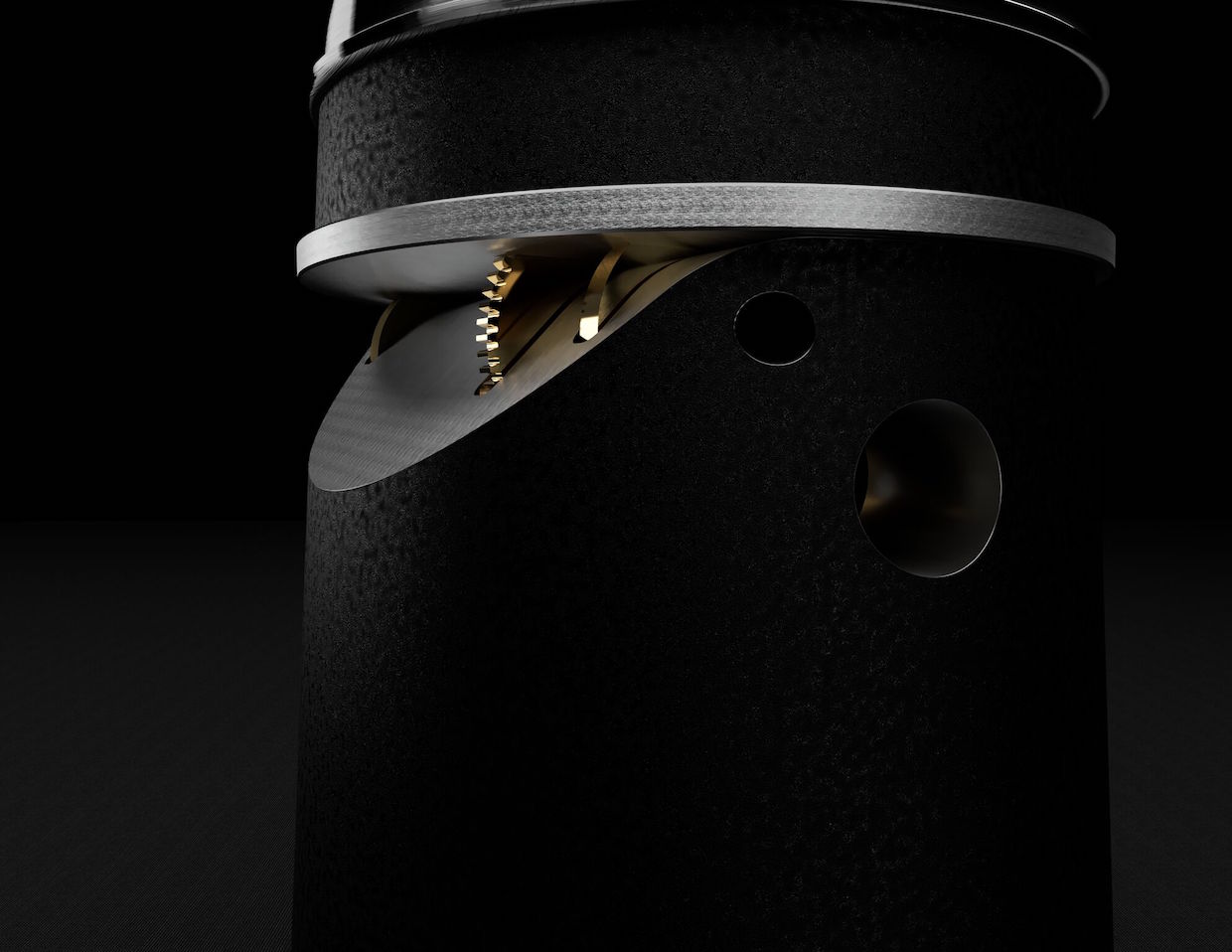 For some, the Automatica apparently represented a threat to, if not a mockery of, the pleasure and pride taken in the craft of manual pourover. While Bombeck welcomes all reactions to his work from an artistic standpoint, as a businessman he also said that he hopes the world knows there was no intention to cause discomfort or make light of anyone's craft.
It turns out the Automatica's use of a regular kettle is not intended to replicate what a coffee break might look like in the teacher's lounge at Hogwarts. As the reduced surface area of a single stream of water, according to Bombeck, maintains heat more effectively than water delivered in an array of droplets or multiple streams as performed by conventional drip coffeemakers, an off-the-shelf electric kettle with its own built-in heater — easy to fill and ultimately to easy to replace — was the simplest route to that effect.  
Moreover, it was the inventor's love and personal preference for a well-wrought, hand-poured coffee that drove him to create a machine that replicates the process in the first place — for use in those moments when his own hands are busy doing other things.
"Maybe there are people that feel that [self-poured pourovers are] the only way to do it, because that ritual brings them happiness, and a machine that would perceivably diminish their joy in doing it might put them off," said Bombeck. "I think they're like, 'This is so awesome and so fun, why on earth would you take that part away?' And I get it. I understand and respect that, and I encourage them to keep doing it the same way they do."
That said, after conducting some market research by way of a Kickstarter campaign that would have funded production of the original consumer-oriented Automatica, the company came away with clear indications that demand for such a device was much stronger among industry professionals.
"Our biggest request was from the commercial sector, which asked for adjustability of the pour," said Bombeck. "Ultimately, each coffee bar wants to be able to serve their own special brew recipe and not just Khris' brew recipe. So, I get that. It's a deviation from my original plan, but it makes clear sense to us, so we're in the process of offering that."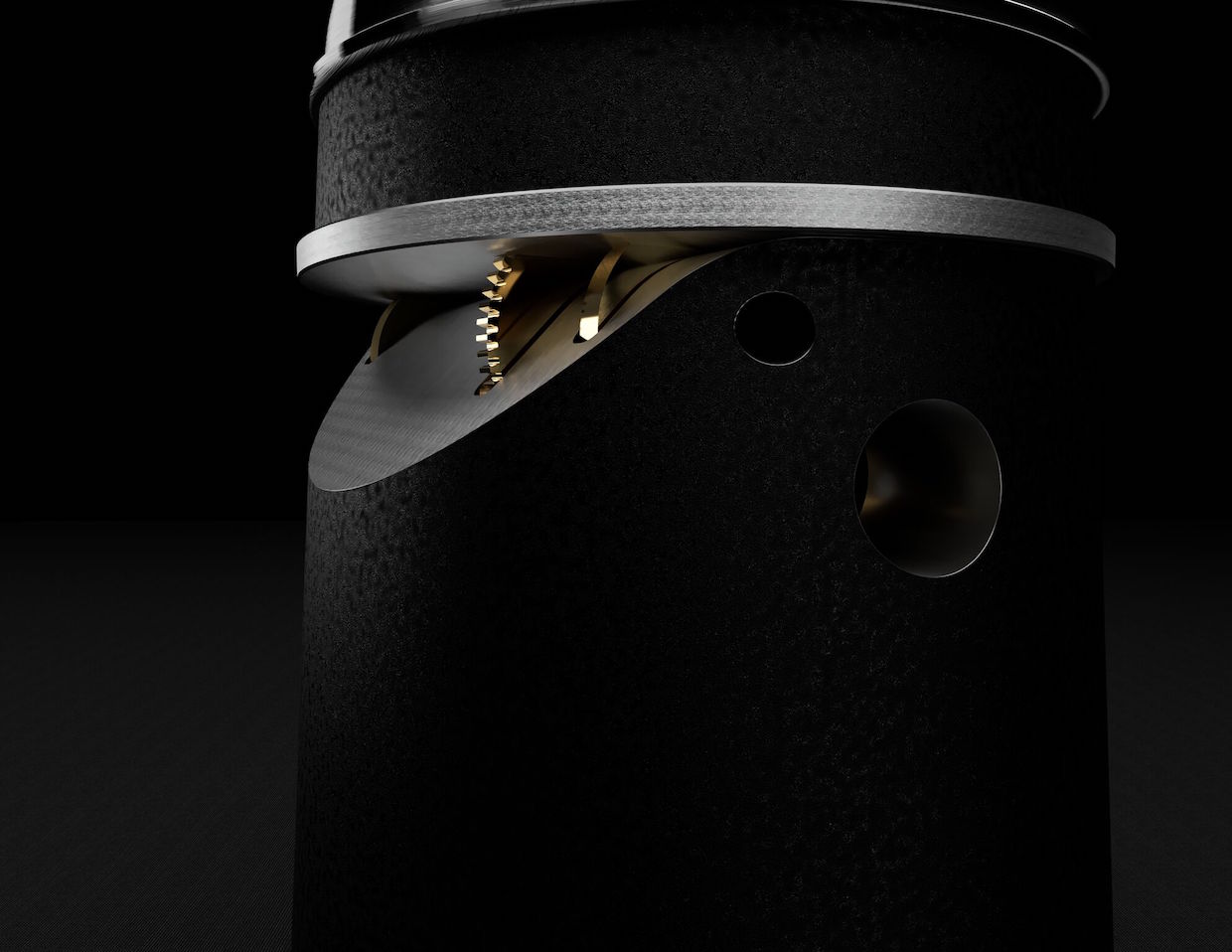 So, the pitch has shifted. Rather than focusing on a limited-edition art piece for consumer kitchens, the Automatica is now seeking to bring high-quality manual pourovers back to coffee bars where manual brewing may have not yet been introduced, or where it proved too slow, inconsistent or cumbersome to be practical. 
The handmade wooden aspects of the Automatica's original construction have been swapped for more robust and more easily manufacturable sand cast aluminum, with machined brass accents and an anodized aluminum base. The gearing and motors are also now "overbuilt" in the interest of heavier use. Its footprint is relatively small — it needn't be plumbed in — and the only part Bombeck said might need replacement after three to five years of heavy use would be the kettle, replacements for which he said MM will likely sell for around $50.
"A boutique one-off just didn't seem like a sustainable way to do it," said Bombeck. "Also, in terms of longevity and being able to support the machine, the wood-crafted parts are much more prone to needing maintenance and repair."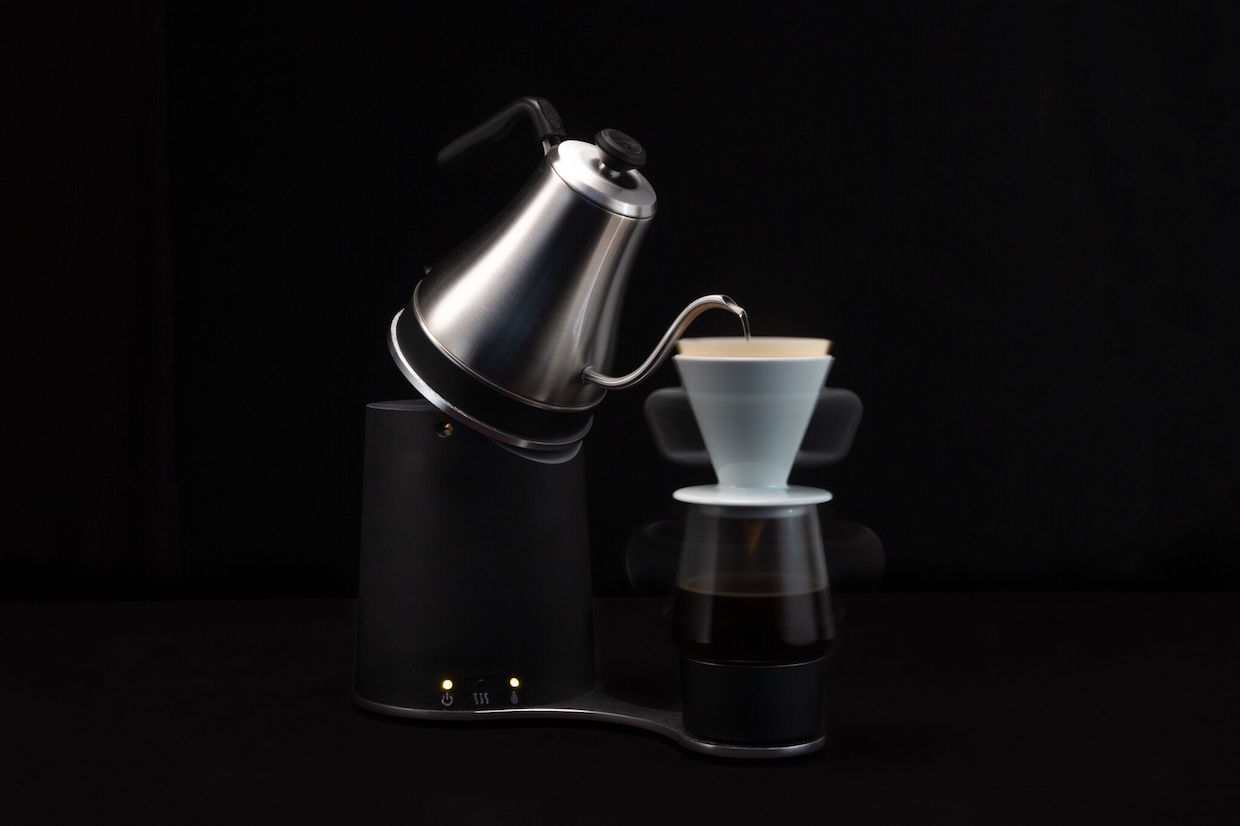 Another new addition to the machine is what Bombeck described as a mechanical "fill-assist" feature, the specifics of which he preferred to keep under wraps prior to the re-launch, but that essentially makes it easier to add the correct amount of water to the kettle for a user's unique recipe.
"We have a way of adjusting the kettle to fill itself to your pre-set volume," said Bombeck, who is still finalizing that feature's design. "That's a little hardware upgrade we've added to the kettle. It's fun to have surprises later in the game, as well."
With its industrial-grade materials, new built-in software, accompanying app and fill-assist feature, the anticipated price of the Automatica is now $925, which is actually a bit less than its original arthouse price of $1,000.
Machina Maximus will begin taking orders for the Automatica next month for units expected to begin shipping in December.
Howard Bryman
Howard Bryman is the associate editor of Daily Coffee News by Roast Magazine. He is based in Portland, Oregon.