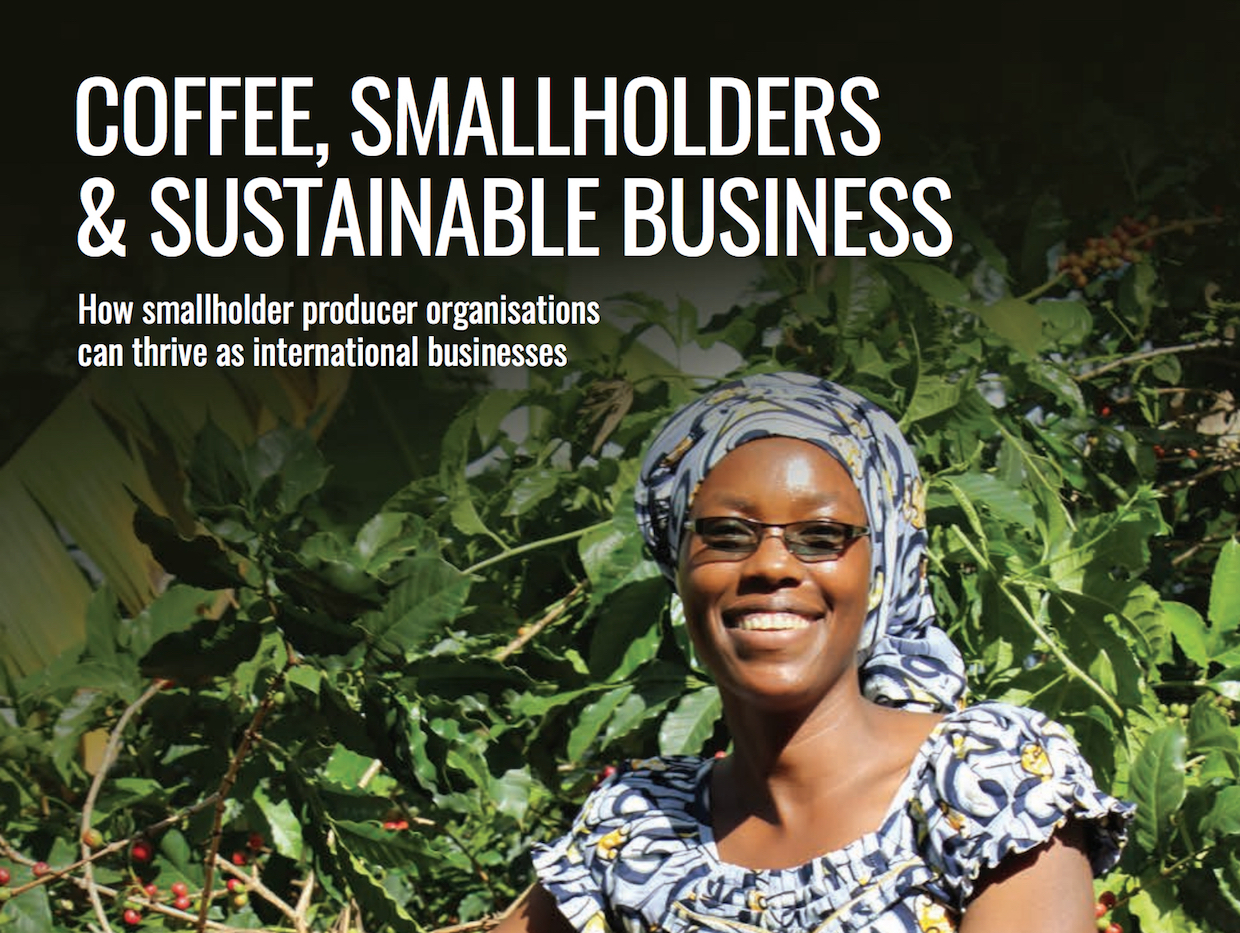 Historically low C prices, climate change, political volatility, crippling social disparities and a host of other issues have given the global coffee sector plenty of reasons for legitimate concern.
But lost in all that tumult are an indefinite number of success stories — examples of sustainable operations among producer organizations at origin that can provide some measure of environmental wellbeing, social improvements and economic stability throughout supply chains.
In these days of coffee doom and gloom, the UK-based NGO Twin has just released a report that takes a cup-half-full approach, exploring how smallholder producer organizations (SPOs) can flourish on the international market through better business practices.
More importantly, through detailed surveys, the report focuses on the perspectives, performances and feedback from coffee-producing SPOs themselves. In doing this, the report aims to dispel the often-repeated and neo-colonialist-rooted assertion among some buyers that coffee-producing organizations lack the fundamental means to be successful businesses.
"The report gives important context to counter the critique above about SPOs' 'lack of efficiency and effectiveness,'" the report states. "While this can of course be true, this report shows (i) that in many cases it is not: the report presents a number of examples of SPOs who have integrated into global supply chains as effective, efficient businesses; (ii) that given the multiplicity of challenges faced by SPOs within the context of the global coffee market, some of these inefficiencies are to be expected, and (iii) the report offers some tangible recommendations for how supply-chain actors can collaborate to overcome some of these challenge."
Of course, any successful business requires revenue — in this case, from coffee buyers. Thus, the Twin reports includes numerous case study examples of how buyers can contribute to relationships with coffee producer organizations for mutual benefit through strategies such as: multi-season contracts to improve producer planning and investments; developing long-term MOUs to improve communications and planning; and engaging in mutual transparency.
"Transparency is vital in the supply chain: buyers should share as much information about their business as they expect from SPOs," Twin stated in a summary of the report.
The research involved survey interviews with 31 pre-screened SPOs across East Africa and Latin America, with membership ranging from 400 to 200,000. While the majority of SPOs are formally organized as cooperatives, the report also includes producer networks that are described as autonomous rural businesses that are owned and managed by producers and involve smallholders in decision-making.
While the group repeatedly acknowledged the inherent limitations of the data, as well as the fact that there is no "one size fits all" model for coffee SPOs, it did find some illuminating consistencies among respondents.
For example, 75% of the SPOs surveyed said accessing financing and pre-financing are their biggest challenges.
There were also some consistencies of which buyers should be keenly aware, particularly in regard to market demands for quality, and the importance of consistent and effective communication.
"When asked about challenges with the market, other problematic areas identified were customers' exacting demands on coffee quality, followed by general concerns about the frequency and nature of communication, often involving regular requests for origin information that involves significant time and resource to collect," the report states. "This is validated in a subsequent survey question asking SPOs to pinpoint what makes their most valued international buyer relationships so strong, in which at least a third either explicitly identify or infer the importance of effective communication."
Read the full report here.
Nick Brown
Nick Brown is the editor of Daily Coffee News by Roast Magazine. Feedback and story ideas are welcome at publisher (at) dailycoffeenews.com, or see the "About Us" page for contact information.