Portable drinkware brand Miir has developed its first product designed to help people create the stuff they carry around in portable drinkware. The new product is a manual pourover coffee brewing system, called Pourigami, that stores completely flat and weighs four ounces.
Retail companies in specialty coffee and elsewhere have been drawn to Miir's collection of portable, reusable coffee vessels, water bottles and other products for custom-branded merchandise with a modern design, durability and clean aesthetic that offers plenty of space for eye-catching logos. With wholesale clients around the world and manufacturing partnerships in South Korea, Taiwan and China, Miir said the globetrotting nature of the company led to the concept.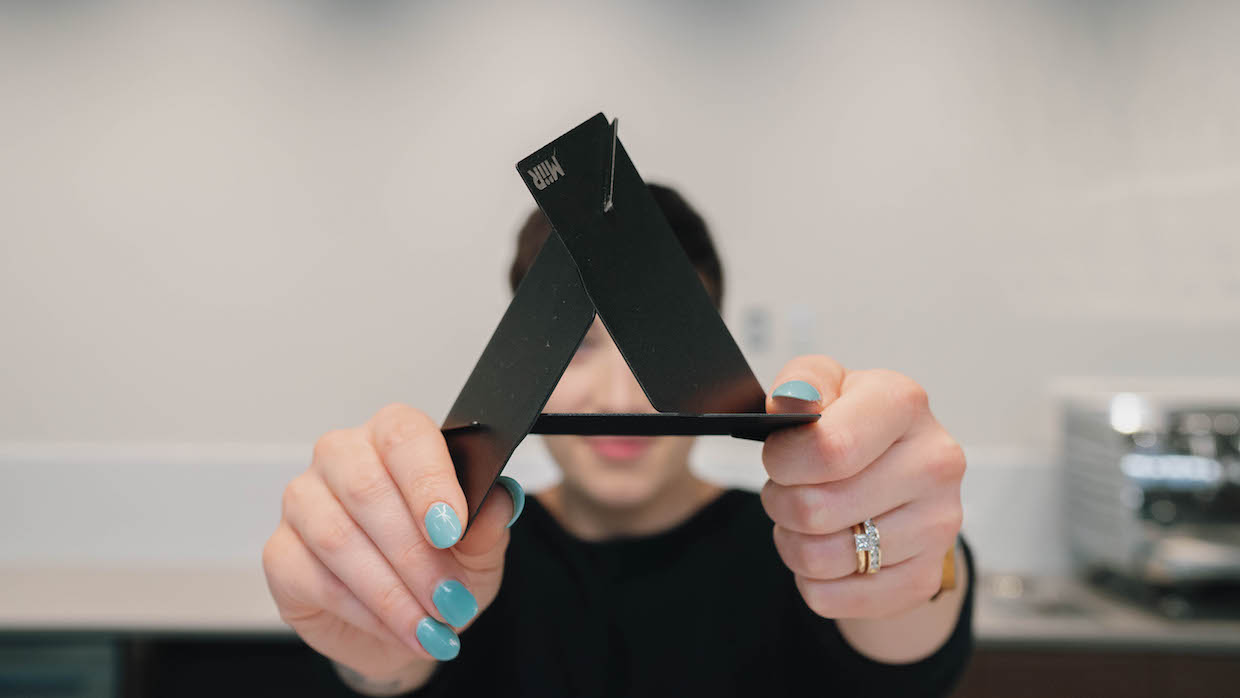 "The growth of Miir has demanded a lot of travel, often to visit coffee customers and partners," Miir Founder Bryan Papé told Daily Coffee News. "While there are other portable coffee brewing devices, we felt we could improve on what was available."
The Pourigami is a simple system of three thin, rigid, interlocking slices of stainless steel that intuitively assemble to support a paper coffee filter in a sort of pyramid shape. When disassembled and stacked, the three panels are thinner than a smartphone while fitting into an included canvas wallet that can also hold some paper filters.
The paper filters for use with the Pourigami were also designed by Miir. Papé said they are made from premium French filter paper and are tabbed for easy opening, although the brewer can work with Hario V60 or Melitta #2 paper filters. Said Papé, "One design consideration for the Pourigami was compatibility with readily available filters when traveling the world."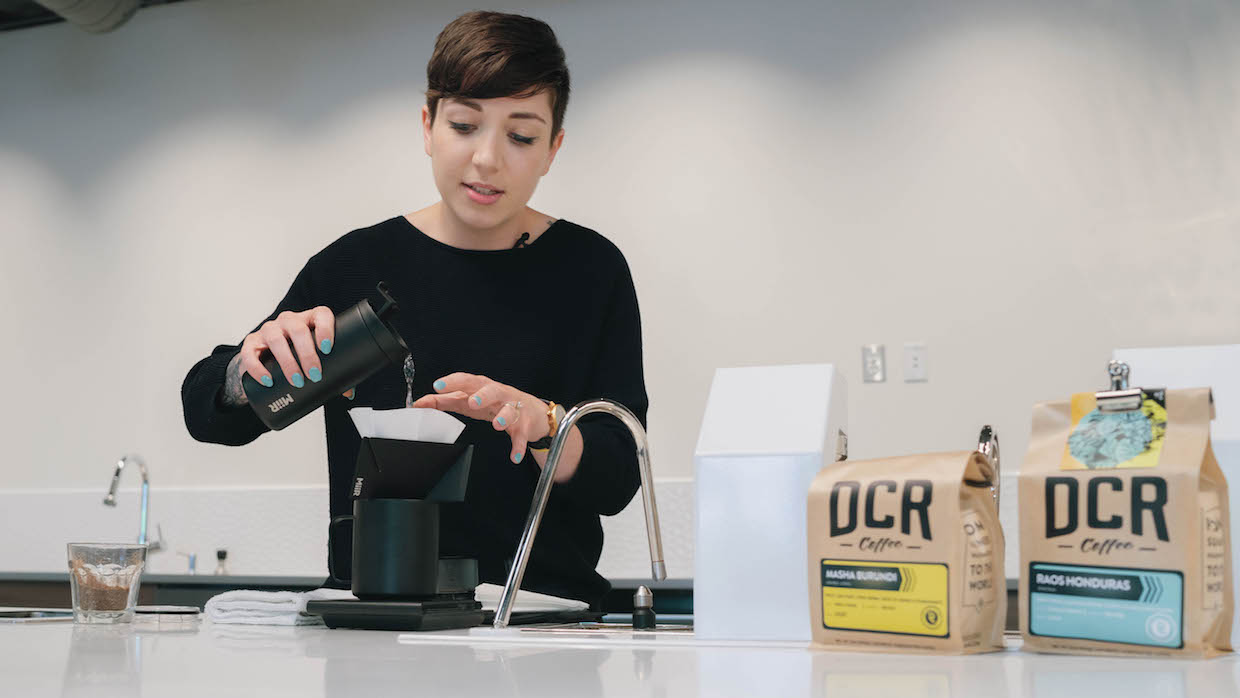 The company makes no claim that its unique brewing geometry offers advantages over other shapes of brewers, as portability and practicality were the chief concerns of the Pourigami design. However, the company did pore over the shape of the brewer with help from a crew of skilled baristas at the high-end coffee bar inside Miir's Seattle flagship store. 2019 United States Barista Champion Sam Spillman of Dillanos Coffee Roasters also met with the Miir team to provide some feedback.
The concept was initially hatched a bit over a year ago, according to Papé, and  a Kickstarter campaign launched earlier this month and hit its $20,000 funding goal within 24 hours. For the campaign, the Pourigami is paired with a second product, the Coffee Canister. The Canister is made from the same steel, holds 12 ounces of whole bean coffee and features a twist-on cap as well as an interior insert the user pushes down to the level of the contents in order to push air out. The insert then forms an air-tight barrier with its unique "accordion-style" seal.
More than a month currently remains on the campaign, which has raised nearly $70,000 as of this writing. Papé said Miir anticipates shipping products to backers in August, followed by the widespread retail launch in early September. The Pourigami retail price will be $29.95 with stainless steel or hardshell powder-coated black or white finishes. The Coffee Canister will also be sold for $29.95, in black, white, stainless steel or copper.
Howard Bryman
Howard Bryman is the associate editor of Daily Coffee News by Roast Magazine. He is based in Portland, Oregon.