The quest to deliver an effective yet automated pourover coffee to homes and offices continues this summer with the Geesaa, a new machine from fledgling Taiwan-based independent Geesaa Technology Co..
Taking inspiration from the tonearm of a turntable, the Geesaa machine delivers temperature-stabilized water through a similar arm that extends out over a loaded filter for brewing. The curved arm then rests flush against the cylindrical body containing the reservoir and heater.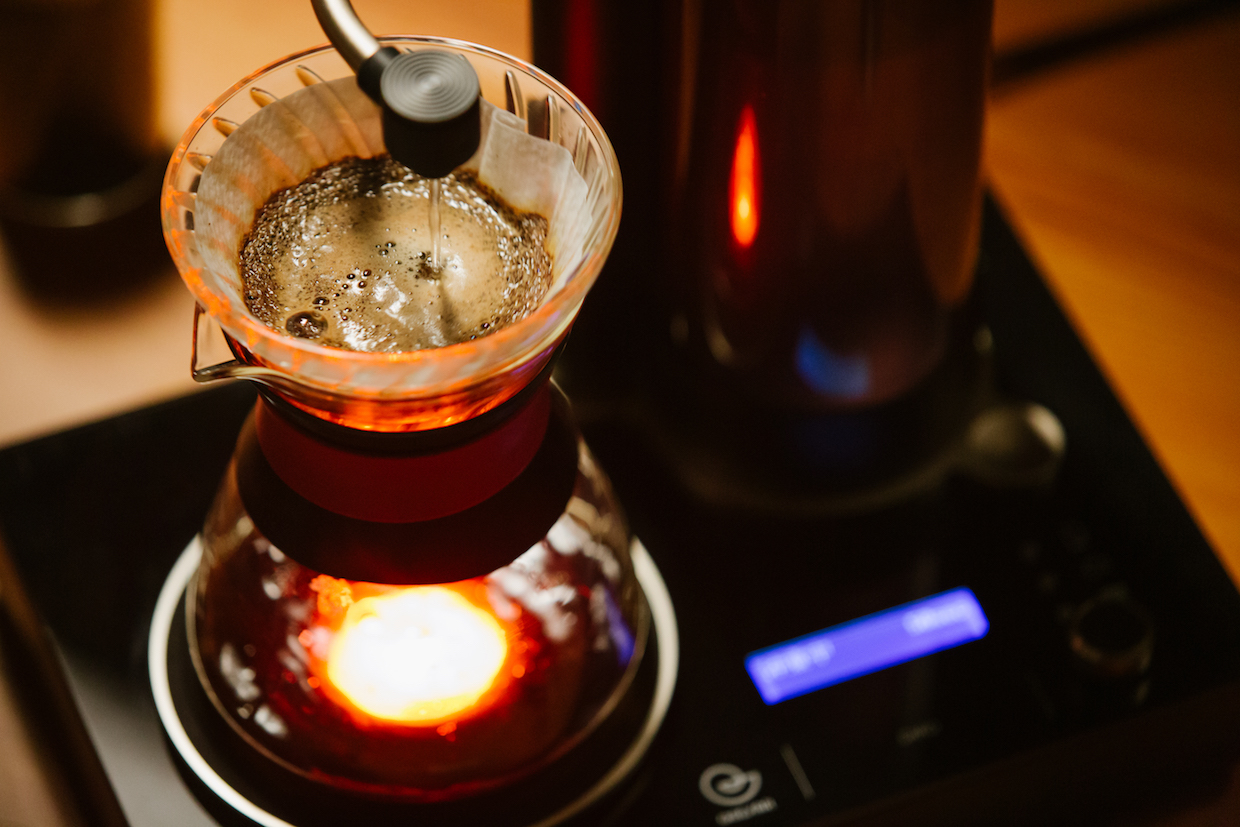 The arm delivers water back and forth while the brewer and mug below are rotated on a base reminiscent of a spinning record player platter. The combined effect of the movements of the arm and the brewer is an "Archimedean spiral path" pour pattern, according to the company. A cup is ready to drink in about the time it probably takes to listen to your favorite song — roughly three minutes.
"The moment of water pouring is just like when the stylus hit a record, and the process of brewing is [as] beautiful as a piece of music," Geesaa CEO Arthur Huang told Daily Coffee News. "Our app can also be connected to the music stored in your phone, so that users can actually enjoy their favorite song while brewing coffee."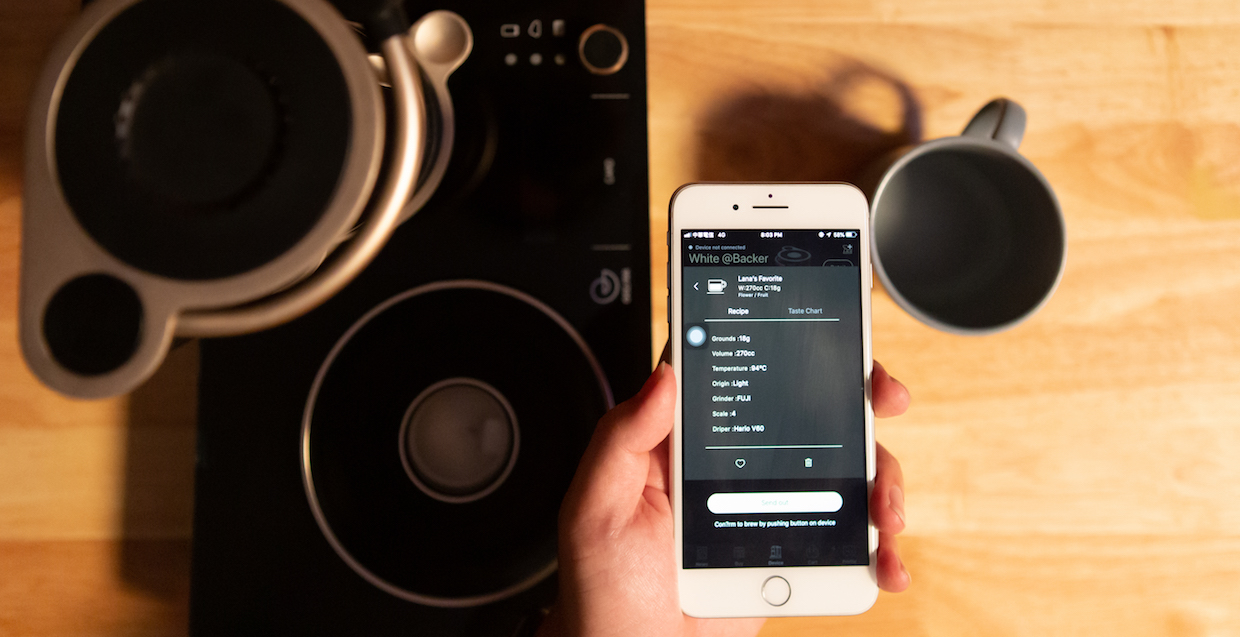 A heat lamp with adjustable brightness is embedded within the carafe holder to mitigate the finished brew's drop in temperature for the duration of brewing. The standard version of the Geesaa connects to the internet via the app to download brewing profiles, and one version of the machine can scan NFC cards with a scanner in its base, in order to access recipes made by professional baristas, without an internet connection. Users can also craft their own recipes, tracking variable such as temperature, number of pours, water flow rate and more.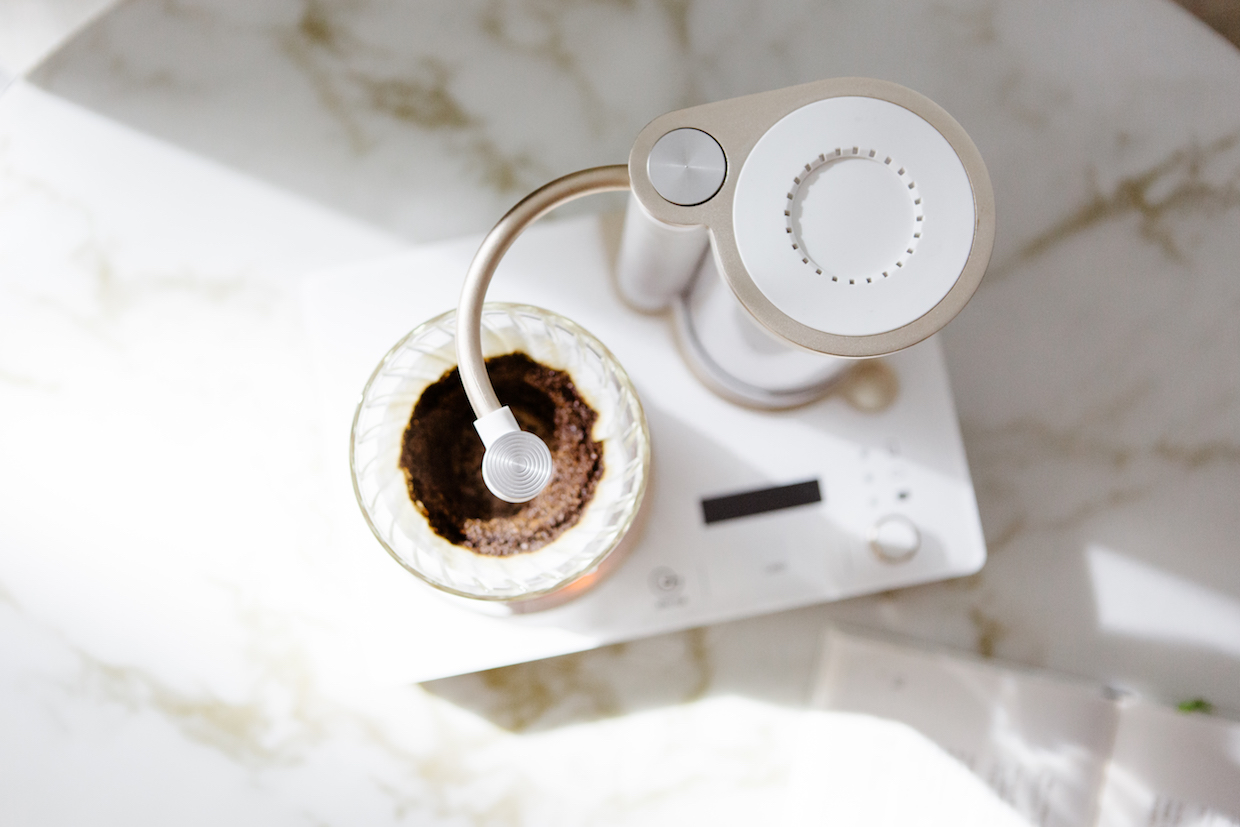 Professional baristas collaborating with Geesaa on machine performance and an initial set of recipes have so far included Kai-wei Lin, the owner of Who Coffee; roaster and barista Jie He LuGuo, owner of Lu Guo Café; and Mango Coffee Owner Chin-li Wang. Huang said Showjiro Saito from Japan's Double Tall Cafe and Bill Crossland from Crossland Coffee were also consultants.
Haung said that he sees a lot of parallels between the enjoyment of manual pourover coffee and that of vinyl records, both in terms of sensory appreciation and ritual.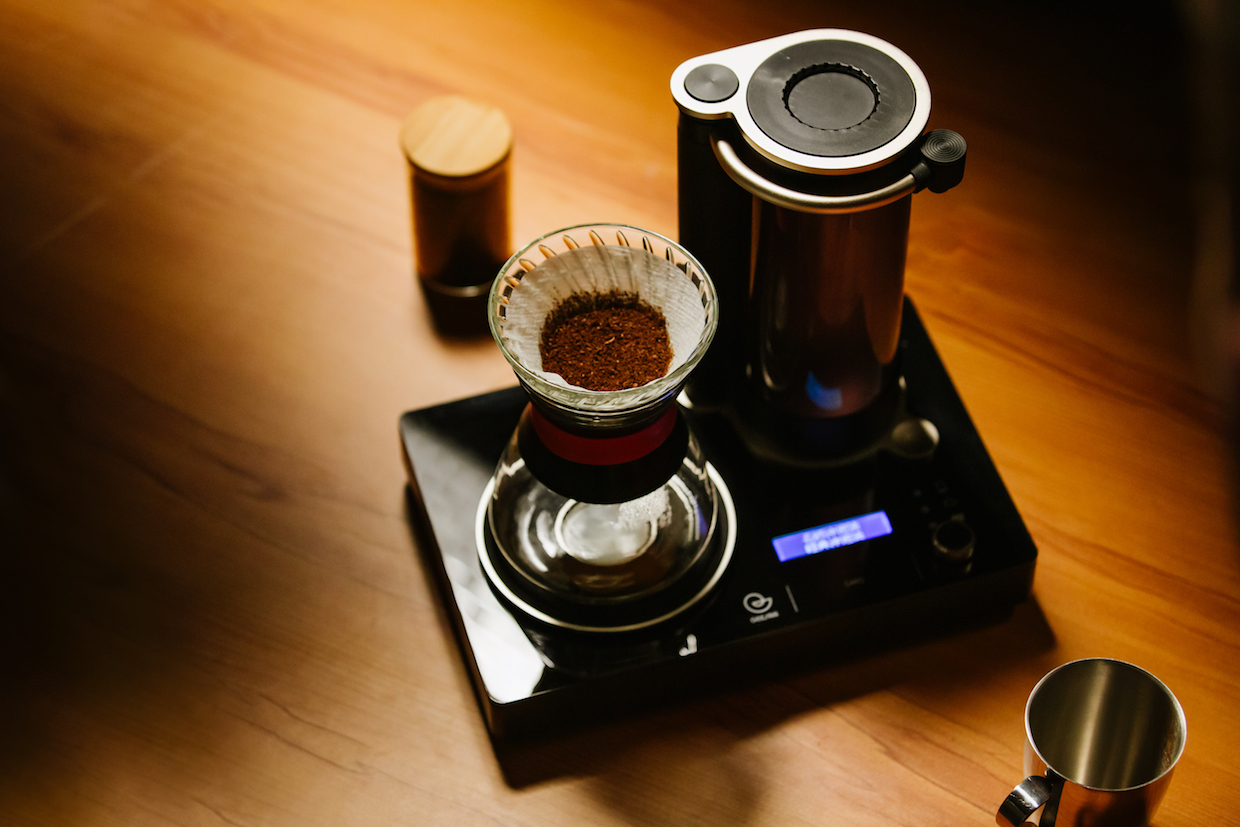 "Vinyl represents authentic sound and restore all the details in music; the sound is warmer and richer than digital music," said Huang. "Pourover coffee lets coffee drinkers feel the difference with the origin, roast, etc. inside coffee, provides more details in the coffee liquid, and hence a more enjoyable experience. Both are 'ritual' to their enthusiasts, helping them to slow down in the daily hustle and take a moment focus on the beauty, whether of music or coffee."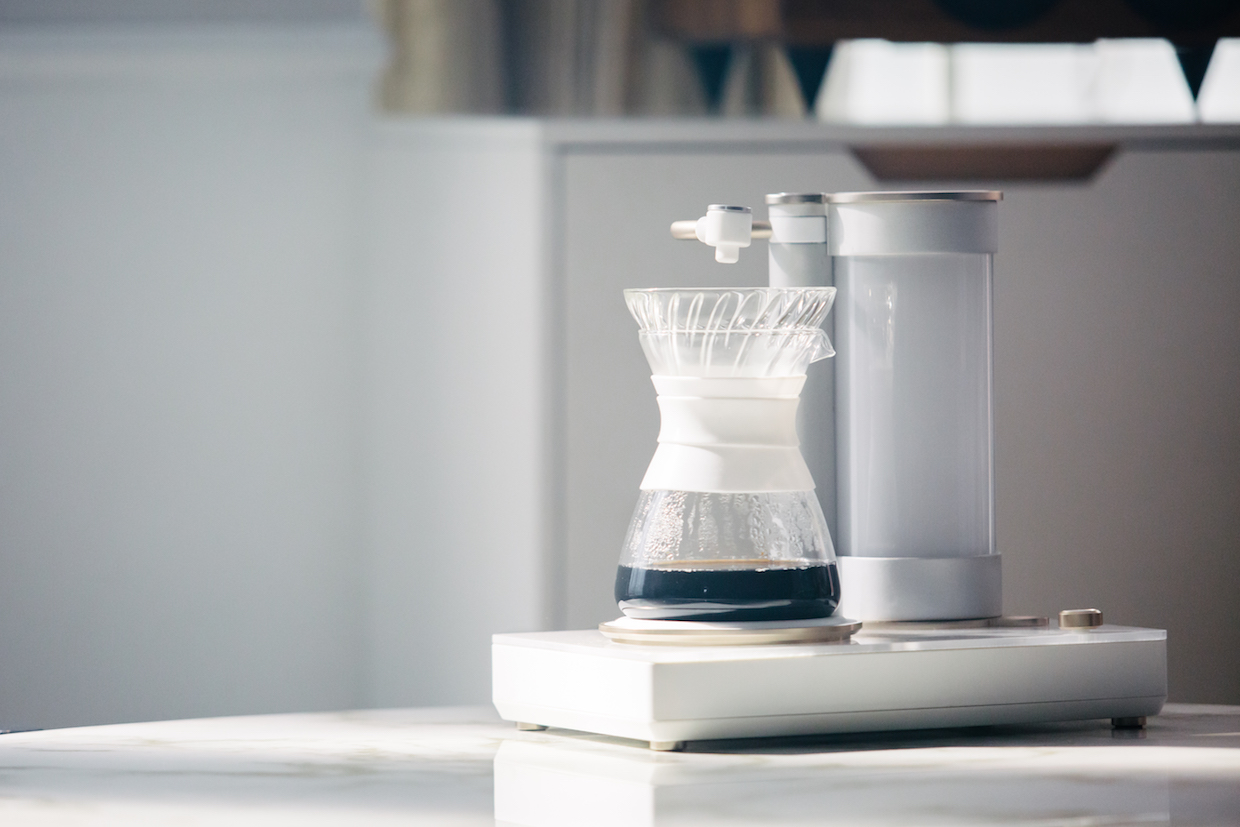 The project is currently poised to transition from its successful crowdfunding campaign into production. More than three weeks remain on the campaign, which has raised over $30,000 so far. Delivery to backers is slated for October 2019, after which Huang said the estimated retail price will be US $1,000.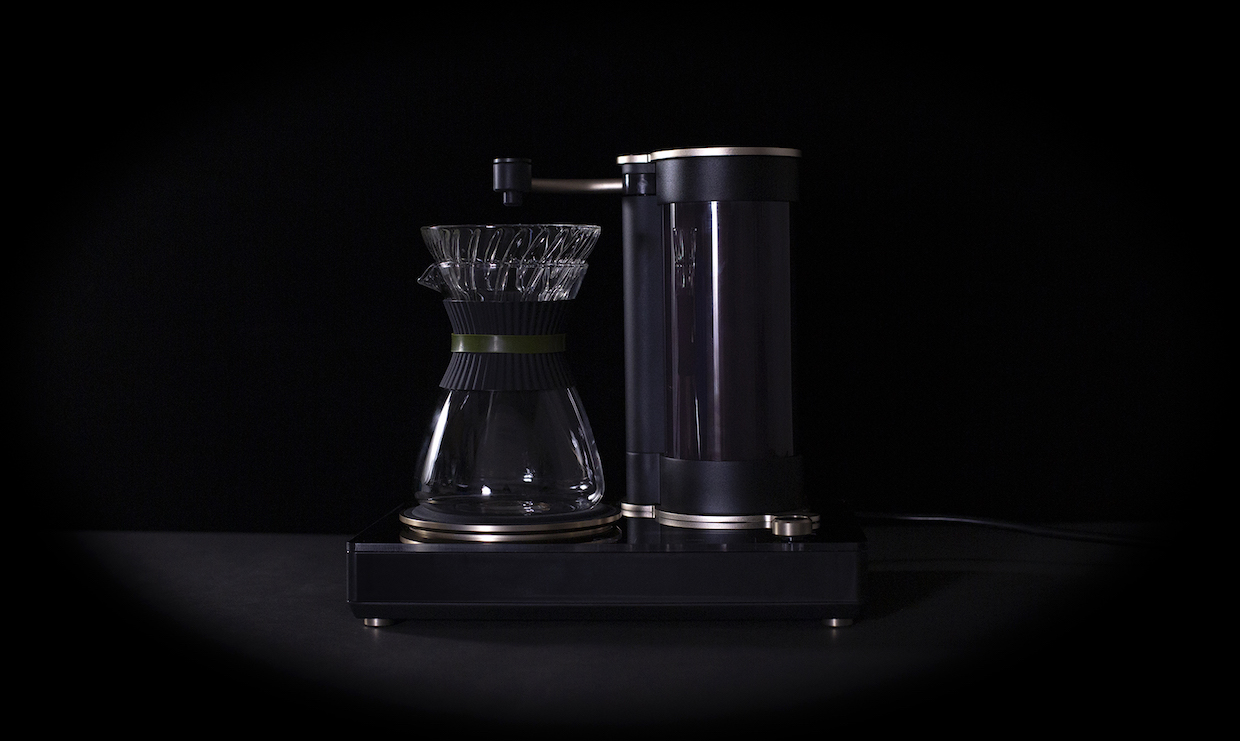 Howard Bryman
Howard Bryman is the associate editor of Daily Coffee News by Roast Magazine. He is based in Portland, Oregon.