The Beerded Bean, which has been selling roasted coffees at local markets for more than a year, has opened its first brick-and-mortar coffee shop in Oldtown Salinas, California. Yet while the facial hair, batch brew and espresso abound, the beer has yet to flow.
"Visions take work, patience and persistence," Beerded Bean Co-Owner Ernest "Ness" Rodriguez told Daily Coffee News. "Everything has its process. Part of the Beerded Bean experience is to have 'the best of both brews.' That has been the vision from the very beginning. We are currently awaiting the beer and wine licensing."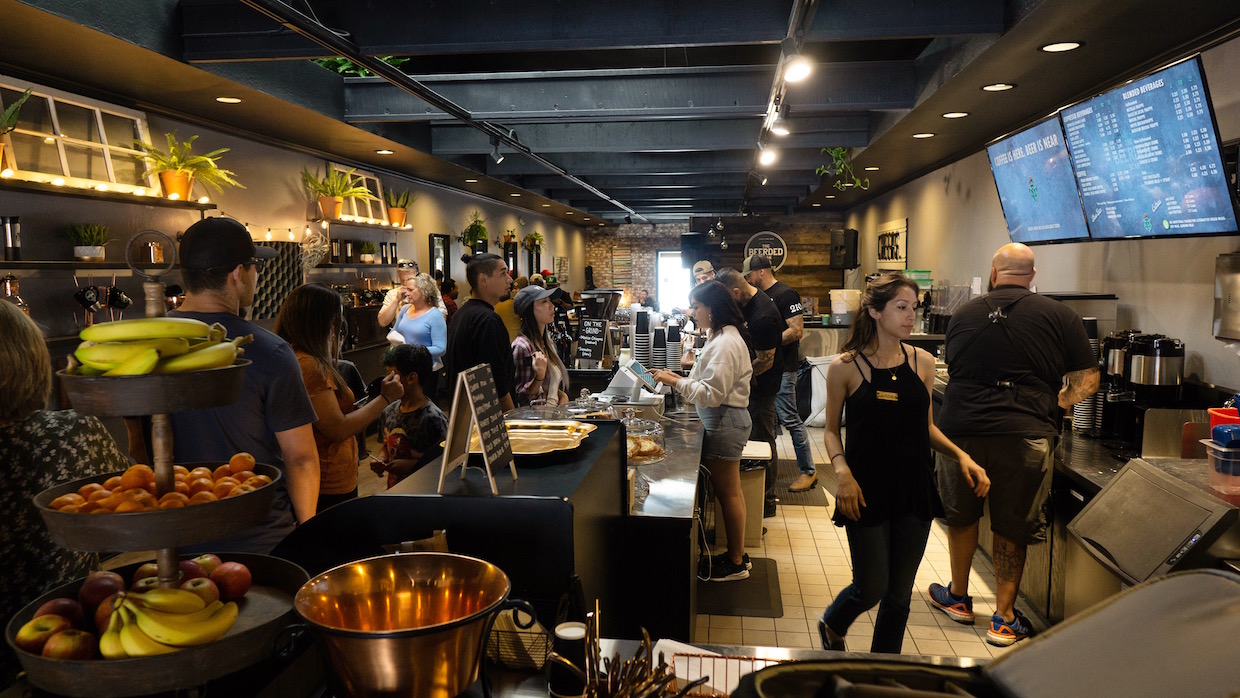 On the upside, Rodriguez said that BB has always been a coffee company first and foremost. Once the licensing comes through, curated craft beers will pass over the bar alongside brews with blended and single-origin coffees roasted in small batches through a private-label relationship with an undisclosed roasting partner Rodriguez said has over 30 years' experience in the industry.
Espresso drinks at BB are prepared on a 3-group Slayer Steam EP espresso machine, while drip coffees descend from a 2-group Bunn batch brewer, all with a discernible roastiness in keeping with the Beerded house preference for darker profiles.
The 2,600-square-foot location offers plenty of space for enjoying various brews, and it's also a fine place to catch performing musicians. Said Rodriguez, "We needed a spot big enough to host all three heads of the Beerded Bean, which includes coffee, craft beer and live music."
Rodriguez said that he and co-owner Eric Del Real were inspired by certain coffee shops they saw in bigger cities, while also considering how the look might translate to additional Beerded Bean locations, should all go well.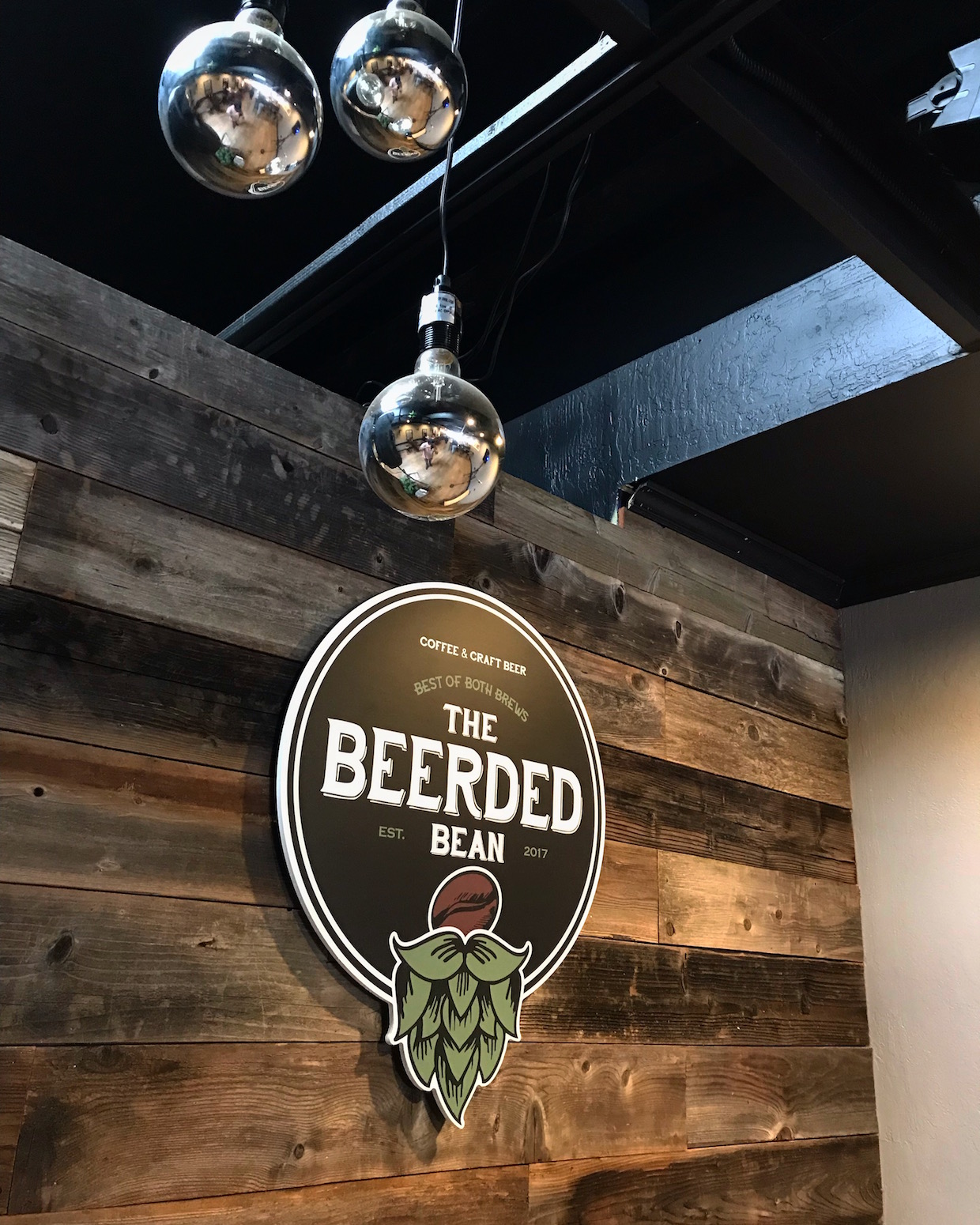 "We wanted to maintain an industrial-style look," Rodriguez said of the wood floors, brick walls, black beams overhead and burnished wood tabletops that were custom made for the shop by a craftsman in San Diego. "Eric's wife Cello came in to add a chic touch, to lighten things up with the greenery and overall décor. We have always said we want our shop to feel alive."
The company continues to sell its freshly roasted coffees through its website and at three area farmers markets, including on Wednesdays at Natividad Hospital in Salinas, Fridays at the market on Monterey Peninsula College campus and Saturdays in downtown Salinas.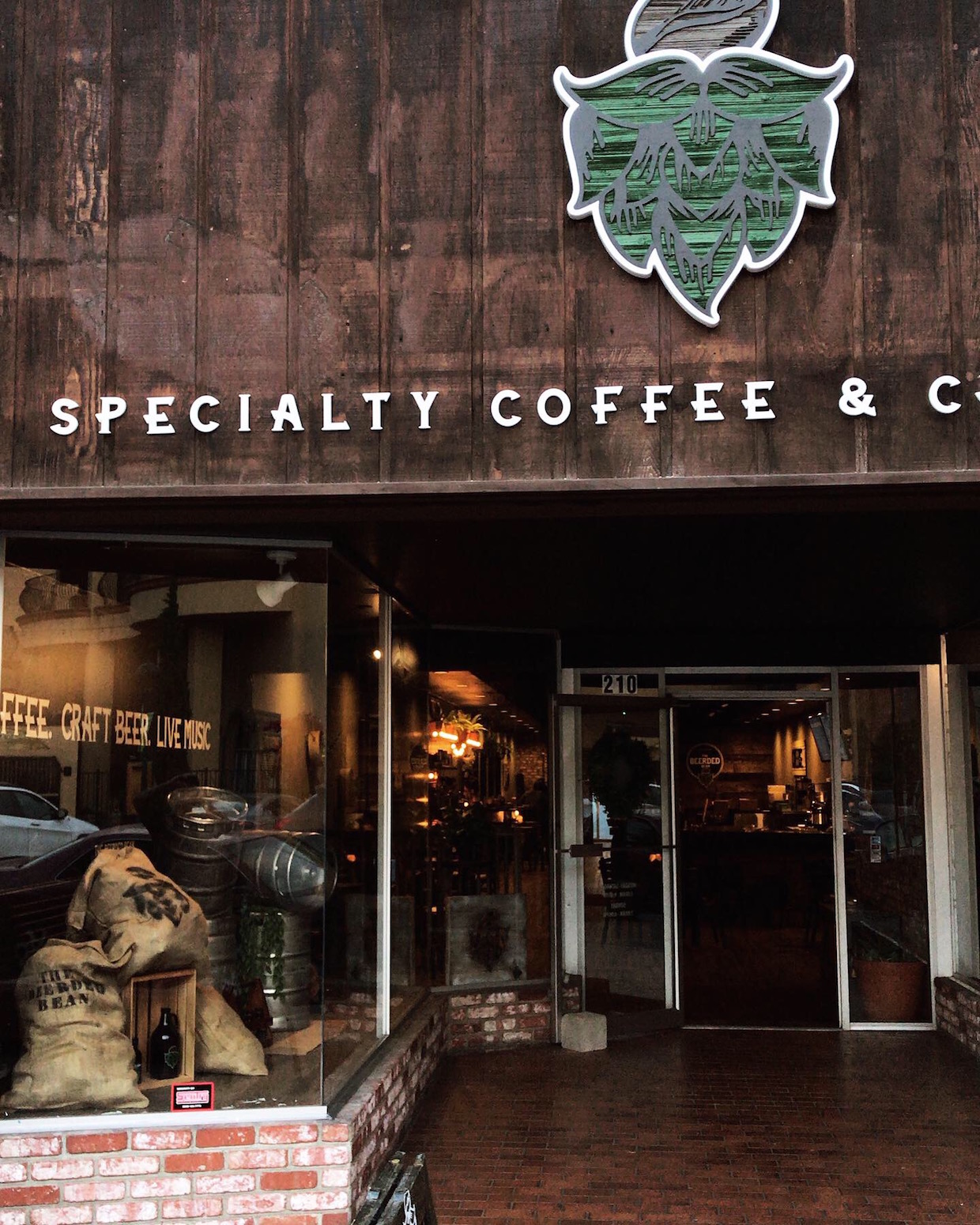 The Beerded Bean is located at 210 S. Main St. in Salinas.
Howard Bryman
Howard Bryman is the associate editor of Daily Coffee News by Roast Magazine. He is based in Portland, Oregon.