When owners Julia Mayer and Todd Stewart opened The French Press coffee shop a decade ago in Santa Barbara, California, it was just the two of them. Three years later, they brought roasting in-house with a sister brand called Dune Coffee Roasters. Today, with 50 employees, three shops and a strong community of customers, they're pulling the plunger on the French Press name altogether, going all in on the Dune identity.
"Honestly, we stopped using the name The French Press in any branding or merchandise about two years ago, so rebranding in a way did feel like just swiping signs," Stewart recently told Daily Coffee News. "We have always been deeply committed to the service experience in our shops, and we wanted our customers to feel that Dune was also a representation of that service mentality. The energy and momentum of celebrating such a big milestone felt like the right time to close the chapter on the French press and really commit to Dune."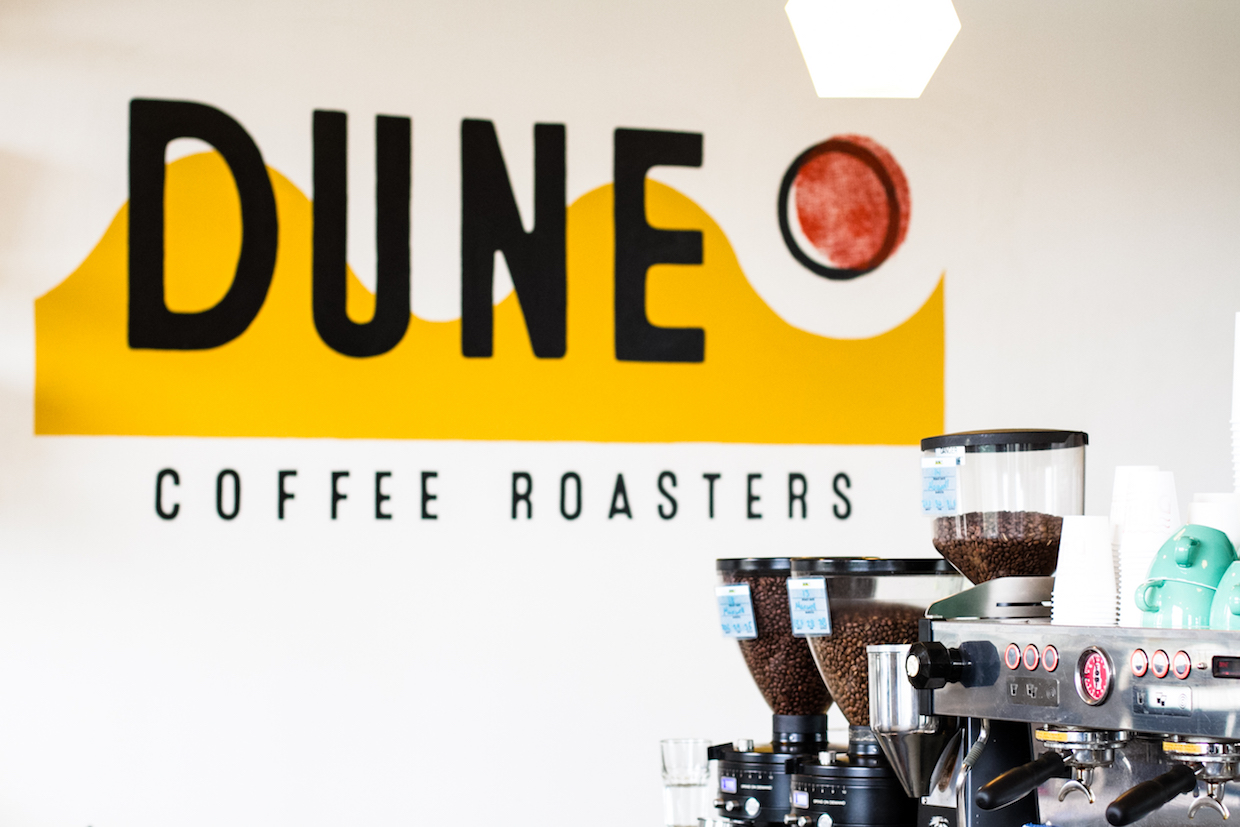 Most important to the change was that it remained clear to customers that the ownership, staff and heart of the place were all the same.
"We approached rebranding really as just reassuring everyone that we weren't bought," said Stewart. "Authenticity is really important to our community, and as this is our hometown, so assuring folks know that who we are hasn't changed was pretty much central to all rebranding efforts."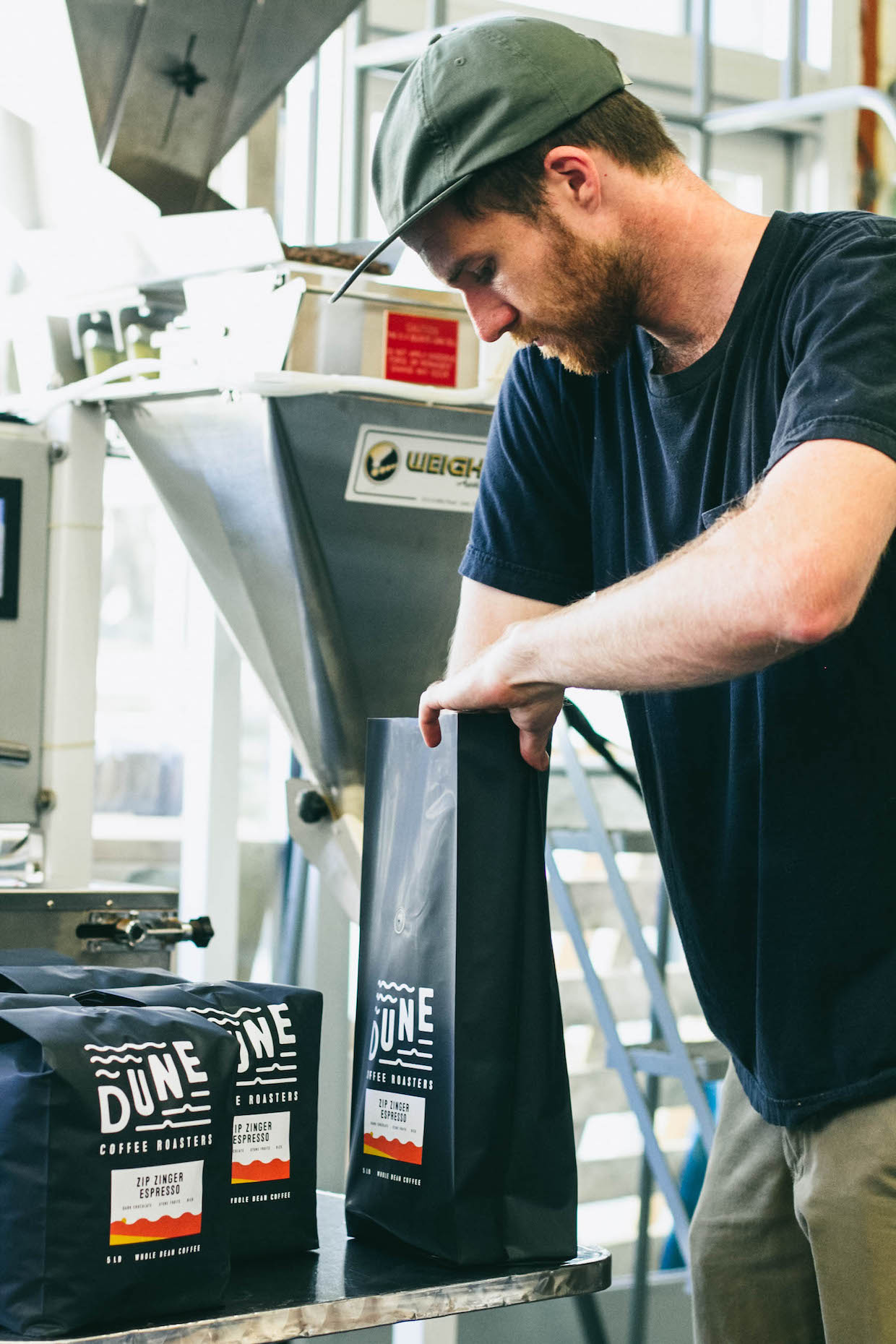 Consistency has also been maintained through the quality of the coffee, which passes through Dune's Geisen W15 roaster in a roughly 1,500-square-foot production facility. In the shops, baristas craft those coffees into concoctions using La Marzocco Linea PB and Strada espresso machines, grinders by Mahlkönig and Mazzer, Fetco equipment for batch brews and Curtis Seraphim pourover systems.
Fair treatment and genuine care isn't reserved for Dune's products. Dune's comprehensive benefits package already includes vacation pay and health insurance, and the company is also committed to sending workers through professional training opportunities and experiences at origin. The company is working towards a plan that involves employee equity and profit sharing.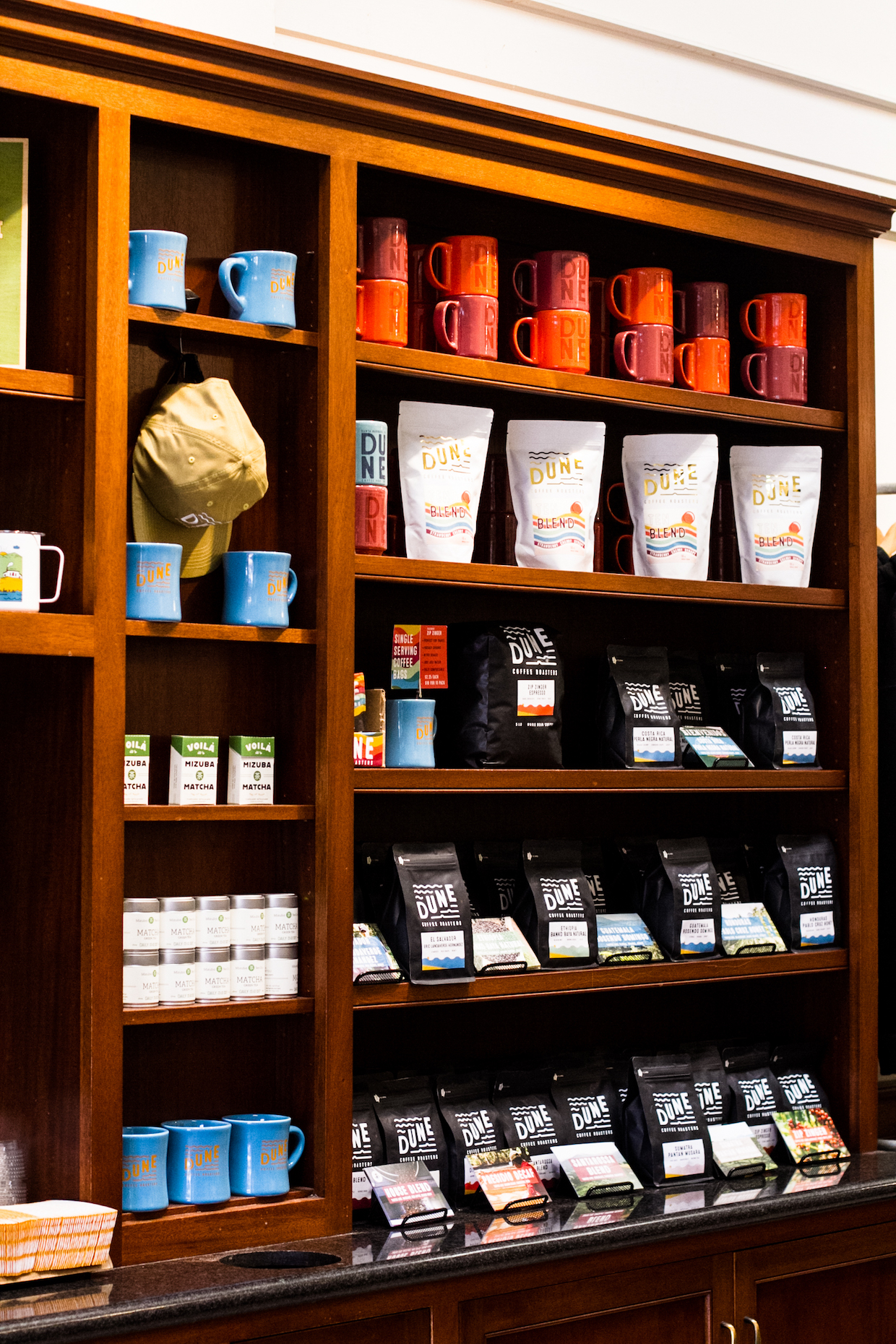 "We have a really amazing crew of people, many who have been with us forever," said Stewart. "So our growth really comes from, how can it present opportunities for these people?"
Howard Bryman
Howard Bryman is the associate editor of Daily Coffee News by Roast Magazine. He is based in Portland, Oregon.