Onyx Coffee Lab
Project Description
(Note: DCN Design Showcase project descriptions were written by Showcase applicants. They have been edited for space, clarity and style.)
At Onyx Coffee Lab, we've been searching for years for a building in which to create our headquarters space. We maintain a "never settle for good enough" mentality, and so this search took a long time. Over three-and-a-half years ago we signed onto a historic building constructed in 1907 with old timber, wide open space with no defining walls, in order to join all aspects of the coffee industry into one building: coffee roasting production, training, service of the final cup, and pastries — to cultivate appreciation both in and outside of the industry for all the hands involved.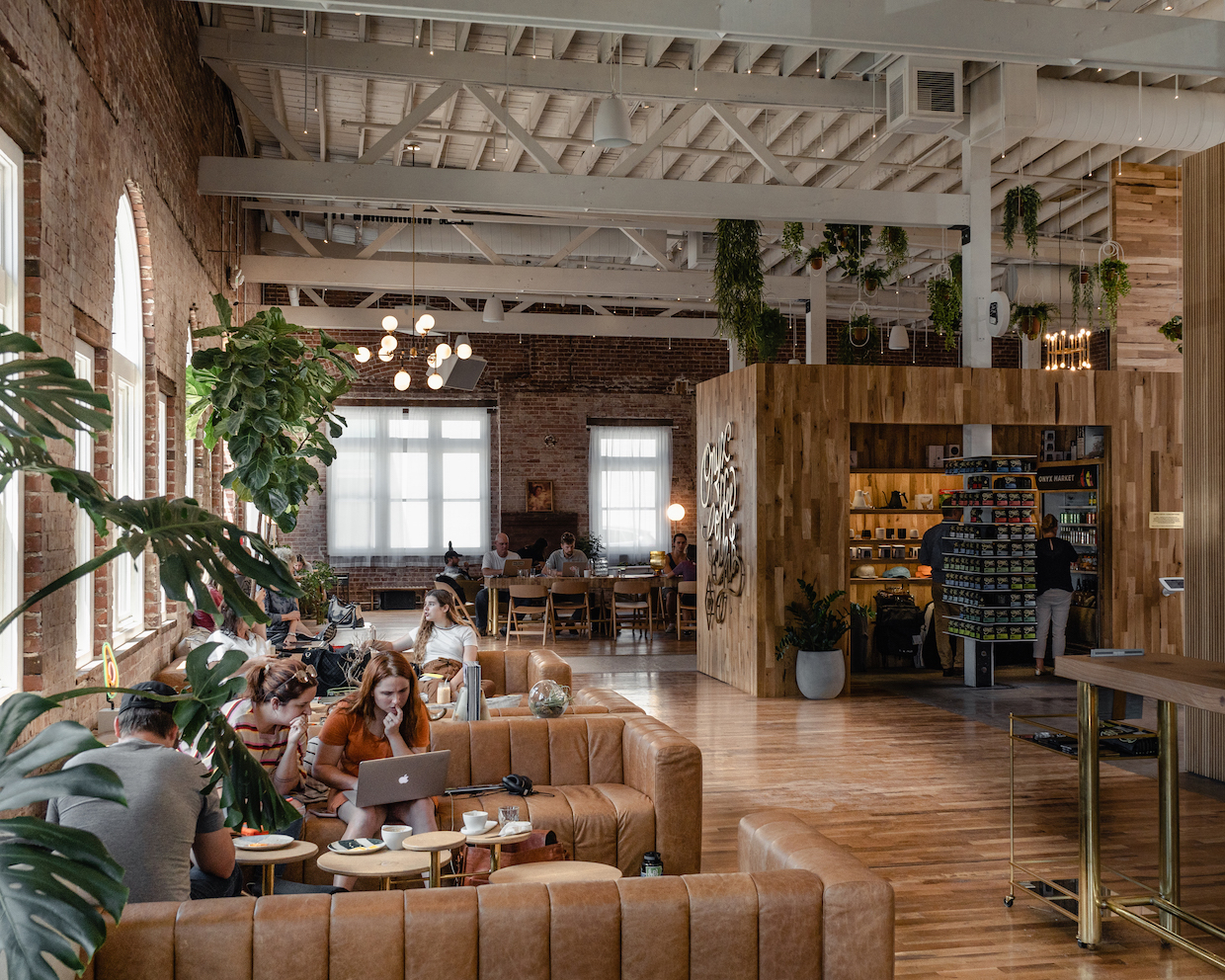 Original timbers were salvaged and used in the mezzanine level floor. Specially designed single-diode LED pendants drop from the ceiling to provide lighting for the space and create a star-like effect at night. The goal was to maintain seamless functionality of the facility, where we maintain green storage and training in the basement; run a full production roastery, coffee bar and bakery on the main floor; and house a quality control and cupping lab on the mezzanine level.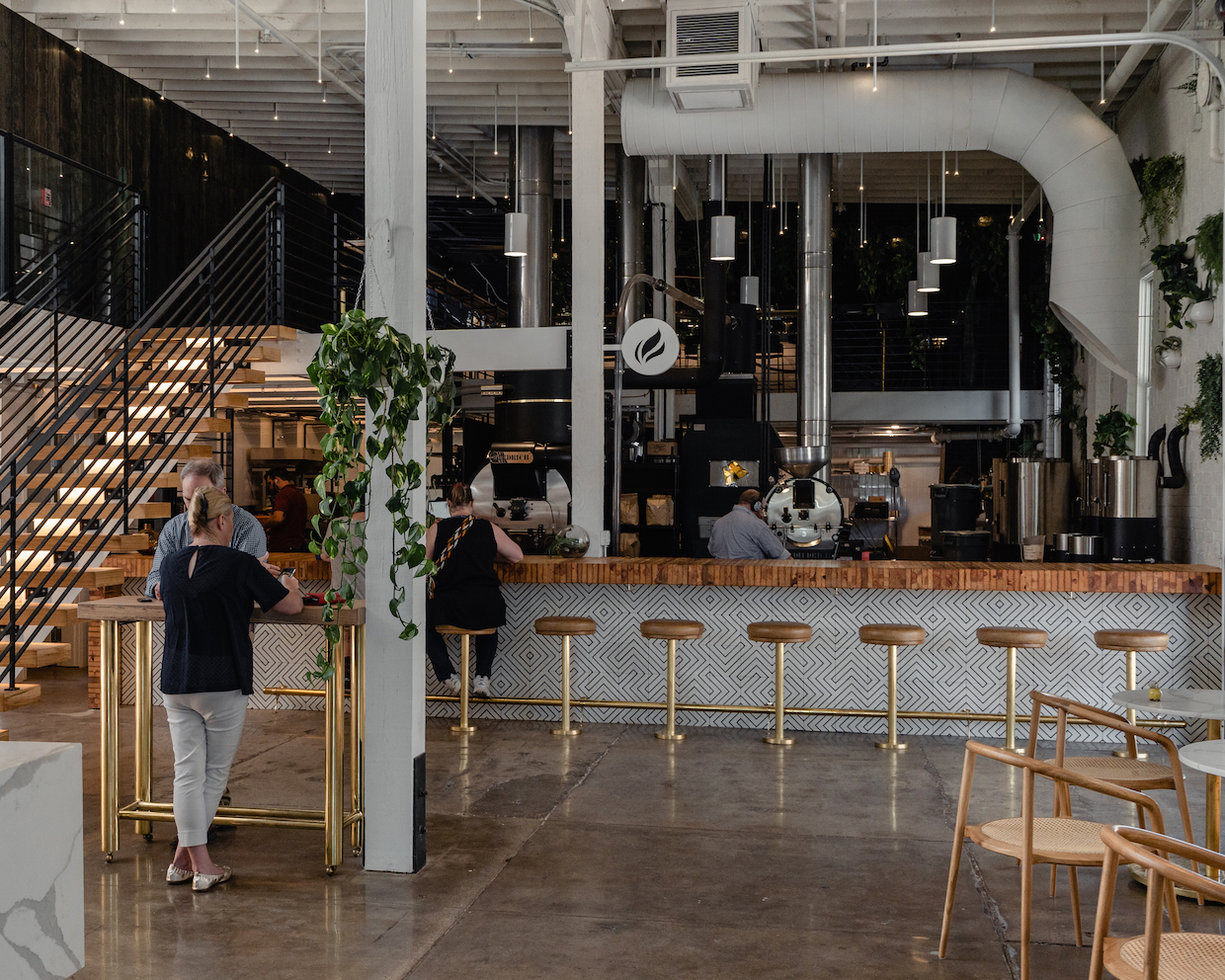 Restraints of the project were maintaining the historic status of the building while effectively allocating space, while understanding how people will experience the building in a new context (think smoke and sound for the roastery). The wood-grill that wraps the coffee bar functions as a design element, but also as a sound reducer. Custom sound drums wrap the loud portions of the roaster to mute the sound. Extra vents were dropped over motors to send the sound outside. We have a special loader in the basement that mitigates sound and dust for green coffee, which is often the loudest and messiest part of roasting. We created the quietest roastery that we could. 
In the cafe customers have the opportunity to watch and talk to baristas constructing their drinks, while seeing active roasting and cupping quality control. These are things we wanted our customers to see, to hear, and to smell, so they could see all of the work that goes into making beautiful coffees. 
---
Launched in 2019, the Daily Coffee News Design Showcase strives to shine a light on the vanguard of coffee facility design, celebrating coffee spaces that are visually impressive, socially inclusive and environmentally sustainable.