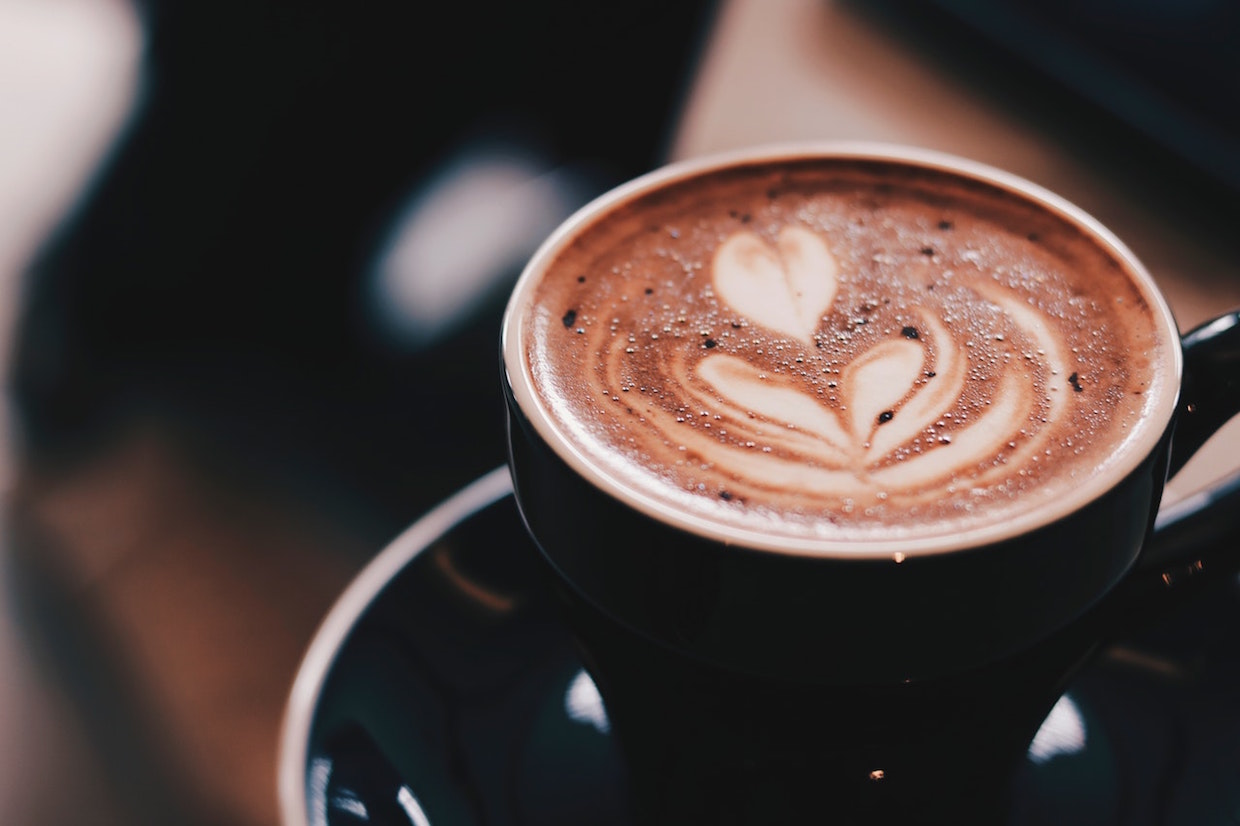 by Michael Teahan
This Could Get Me Killed
I have been in the coffee industry since six small espresso bars in Seattle changed their name to Starbucks. At the time, espresso machines were expensive, misunderstood boxes with metric everything and parts priced like a Ferrari water pump. The machines had been around for decades in Europe and hadn't killed anyone since before WWII, but regulating agencies and health departments started to take a look at what was inside.
It was, for at least a decade, bureaucrats trying to understand the equipment that the importers themselves didn't understand. The people who understood them best were actual engineers whose English was about as good as my French — which is really bad. When factories were tasked with getting certifications, most of the rules hadn't been written yet. Some of what they were being asked to do was just ridiculous. Gaggia used to replace a perfectly good pressure stat with a refrigeration pressure switch so they could point to it and slap a UL Label on the side — even though the group sealing rings were all made out of asbestos.
Good times.
Some tried to use the certifications as leverage. One company tried to have all the espresso machines removed in Seattle because the steam boiler didn't have a required pressure vessel annual inspection tag. Theirs did. Even I did it once. I don't think Kent Bakke spoke to me for 20 years after he had to take back an Astoria Espresso machine he was trying to pass off as a La Marzocco until the inspector went away. It was, admittedly, a dick move and I never did it again.
All of this back story is necessary to understand the evolution and continuing cluster-you-know-what that challenges espresso machine manufacturers even now. The very small amount of lead used in brass makes it easier to mill and machine.
It isn't merely a matter of swapping out materials. Brass has qualities that make it ideal for managing heat and its fairly easy to work. Stainless was brittle and one of the reasons Marzocco has nice, small-diameter boilers is that big ones like to crack.
Gaming the System
When NSF first started looking at material composition for espresso machines, they didn't have a really good standard. The lead content in brass started coming down in the '80s and there wasn't a prohibition on brass in contact with water, but there were standards for recognized unsafe levels of lead. NSF put together a new standard for testing to determine whether a machine was designed to minimize the possibility of lead leaching into the water. The standards were the same used for drinking water, even though even adults drank perhaps 2-4 ounces of water a day as espresso.
The test was pretty simple: if there was any brass in the machine in contact with water, they would test it — test the water going into the machine, wait 24 hours and test the water coming out. The amount of change was what rated the machine. But lead doesn't just immediately leach into the water and you can specify daily maintenance or startup procedures before the test is executed.
Since most of the source of lead was from water sitting in contact with brass for extended periods of time — hence the 24 hour waiting period — if you could flush enough water from the groups at startup, you could pass. This worked for some machines initially, but it was risky. You couldn't count on the agency flushing long enough or whether they used ion-free reverse-osmosis water that would suck the chrome off a trailer hitch.
Manufacturers then figured out — because they were testing, too — that a machine in use for a few months had flushed all the rough bits out of the machine and that a fine layer of calcium covered most of the wetted surfaces of the machine. Manufacturers started shipping used – but very clean – espresso machines in for testing. After all, since the machine was going to be okay eventually, what's the problem?
NSF caught on and started requiring machines to be brand new off the line and unused. Manufacturers had to actually build a machine that would pass. But they didn't have to build all of them that way, just the ones that were to be tested or might likely be tested in the future — like the ones the agencies inspect on their annual visits to the factories. The problem with these machines is that they are expensive, sometimes tens of thousands of dollars to make because you aren't making very many. Even if you scaled up and built all of the machines to the spec, legitimate companies couldn't compete and the only market that was freaking out was the United States.
They were expensive because lead-free brass — essentially bronze or noble brass — was harder to the machine and tended to break the casting molds. Stainless was easier but inferior when it came to heat management (please spare me the "what about La Marzocco" argument for now). Every component had to have a paper trail and certification, which meant that the entire supply chain, which hadn't had to deal with US certifications had to get in line. Even today, only a small subset of components are UL recognized though they are identical to those without the label.
I don't recall anyone ever getting caught. There were enough machines in everyone's lineup that were a little grey that nobody dared say anything. No one wanted to be the one to take down an industry and nobody would get away clean. I was trying to get factories to look at the long game and start finding solutions that worked so that by the time someone did get caught, their product line was clean. Pressure was starting to come from other marketsto reduce lead content, and as a result the industry started to move.
What Was Working
The solution that looked most like it could work was coating or plating the brass. Lead levels had dropped from 6% in the early days to 3% and then to about 1.5%, and an effective coating looked like it might work. When I was in charge of testing in Los Angeles, we took apart a new machine to its last screw and electroless nickel plated everything that got wet. Electroless nickel is different from other plating processes in that it flows through orifices and provides a food-safe surface. You didn't have to polish it and only had to safeguard seating surfaces of solenoid valves which were stainless anyway. The process worked and machines could pass the test.
There was a concern that the plating could come off over time, but the engineers thought even that would be mitigated by hard water deposits forming on the surface.
Another manufacturer took it a step further, spending hundreds of thousands of dollars (Euros now) on a patented, durable food-safe coating. Everything looked green and it looked like a winner.
And then there was California. They were actually the second state to do it, but the first was so small no one took it seriously. Testing was no longer enough; they wanted to use math — complicated math.
The cumulative weight of all components in contact with water could not have a lead content exceeding .25% as a percentage of all wetted contact surfaces in the machine. It was a machine average, but it also meant that a brew group that comprised 2% of the contact surface by area but made up 14% of the weight could fail the machine. The standard also indicated that simply putting an approved material barrier would suffice to exempt the calculation — they famously argued in the legislature that replacing a tiny $1 part in an expensive kitchen faucet could solve everything. They clearly weren't familiar with espresso machines.
But it also wasn't clear on whether or not a plated surface constituted a barrier. They had referred to an actual separation, like a stainless insert, but the standards were poorly written.
For the most part, machines that are coming in from mainstream manufacturers are pretty legit, I think. But the same math used in response to testing as a solution lead to other ways to dance around the regulations. The calculation exempted everything in the steam jacket, not only wetted surfaces. So, while manufacturers were scrambling to find lead-free pressure relief valves, they didn't need to be included. Additionally, the calculation was for the whole machine and not each component. If you could get enough heavy exempt material in contact with the water, you got a little flexibility with other components.
This was especially helpful since the European Union established a brass standard of 0.3% and most manufacturers are falling in line. Since the US is now 0.25% (could nobody get together on this??), the weighted average was necessary to get machines cleared.
The Problem for Technicians
Because the standard uses a weighted average for the machine, you could actually have a small valve made of lead through which water passes and the machine could pass. While this is ridiculous on its face, it means that the 0.3% brass water valves that complies with the EU standard and is perfectly fine on the machine as a component from the factory doesn't meet the 0.25% standard.
Does this mean that if a brew group has to be replaced on a machine that the machine has to be discarded? Technically, you can own a non-complying machine or part but you can't sell it. But once the part is installed on the machine, the machine itself still complies. It's the stupidity of the way the law is written that causes engineers to go grey early. Make sure to hand the bill to the client when you are finished.
Can you sell a classic espresso machine that you have painstakingly restored? Technically, no, I think. I don't believe there is an exemption, as there is with cars that allows you to sell your 1963 MGB to anyone you like and they don't even have to smog check it. But it may mean that you have to tell the client that the machine is for display purposes only, even though you both know it isn't. Since the best coffee comes from 40 year-old lead laden espresso machines, it would be a real pity.
Where We Are Now
The industry continues to evolve, and testing and compliance are moving as well. Most components comply as part of the machines or are damn close — and a restored 1957 Gaggia is too damn pretty for even the most jaded health inspector not to pretend it isn't there.
The testing issue is still a challenge for manufacturers and since factories in Milan can't just drive over the Orange County like I did to oversee the tests, it's expensive. For the rest of us, as techs and consumers of espresso, should we be worried? From a practical standpoint, consumption of espresso is extremely small, steamed milk is exempt anyway and children (who would be most affected) are not habitually slamming espresso shots. Older machines tend to have that nice layer of scale. Bypass the RO a few days a month, and don't forget to flush your groups — you should be doing that anyway. Besides, all the lead is in the first 5 or 6 shots in the morning so just make sure you aren't at the front of the line.
If we all just keep this to ourselves, we will be fine.
I just hope I don't end up in a barrel with a boiler being descaled because of this.
---