It has been an exciting ride for Passenger Coffee and its associated brands over the past few months in Lancaster, Pennsylvania.
The innovative coffee company relocated its roastery and headquarters into a new space down the block; its sibling brand Prince Street Cafe has opened a new location; and the umbrella company that oversees both brands, Commons Company, has achieved B-Corporation certification.
New Passenger Roastery
Passenger Coffee and Commons Co. Owner Kyle Sollenberger told Daily Coffee News that their collaboration with Tono Architects and Proto Construction on the buildout — which incorporated metalwork by Fortitude Welding & Fabrication and woodwork by carpenter and accomplished indie singer/songwriter Denison Witmer — was towards a 2,600-square-foot roasting and retail location that's "so mid-century, it hurts."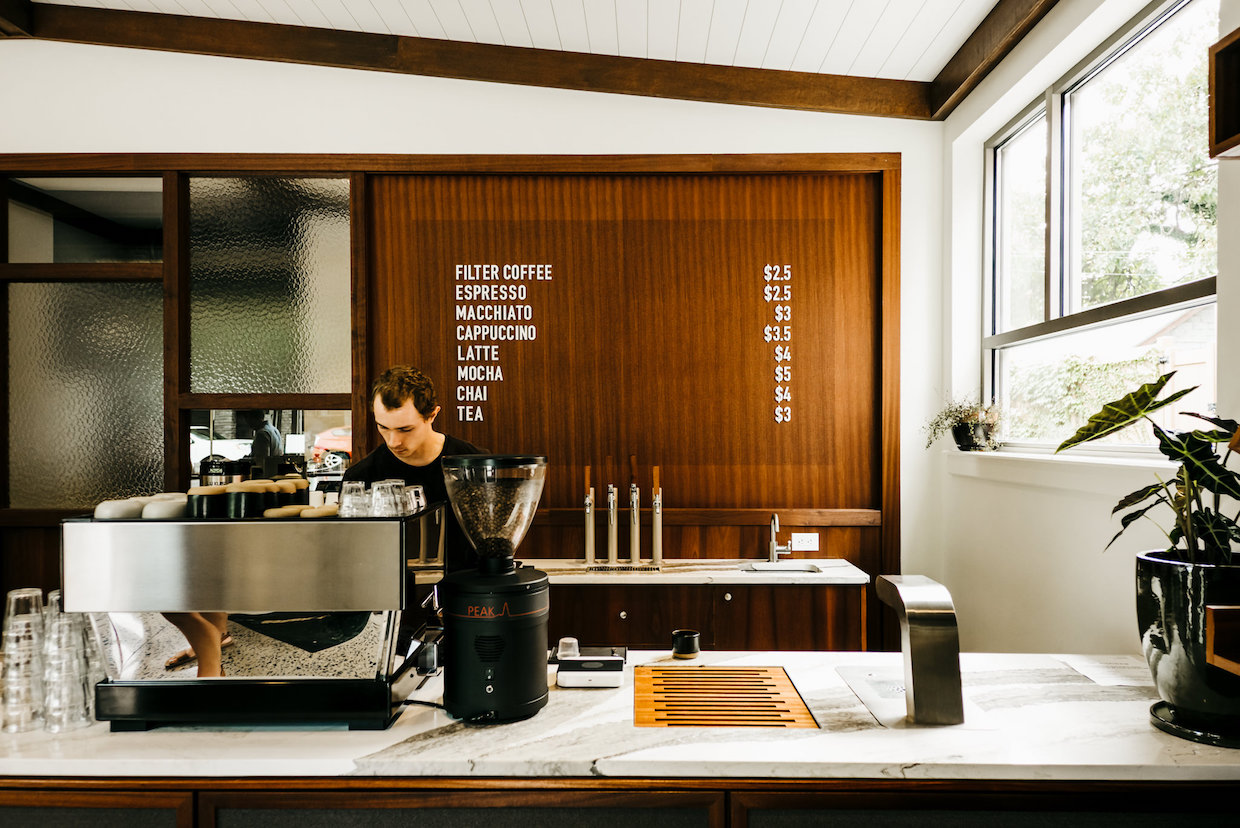 "I wanted something that felt more warm and 'neighborhoods' than our other shop, but still conveyed our eye for the details," said Sollenberger. "Mid-century style is such a great medium for that. The warm wood tones and clean lines really play well with the textures of the floor and custom upholstered counter."
As the new space is only about a half block from the prior location, the Passenger team was able to walk the Loring S-15 and Proaster 5-kilo roasters there with a pallet jack.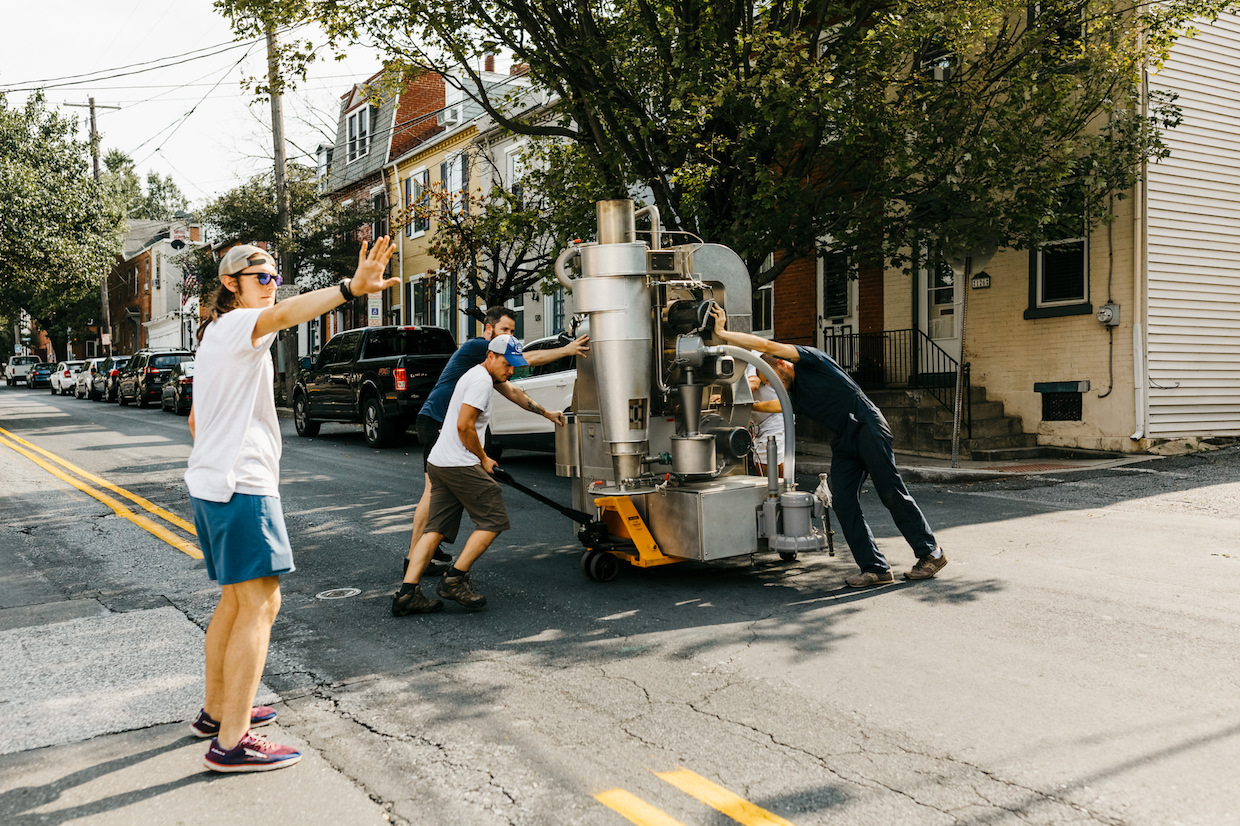 "That was quite the experience," said Sollenberger. "One of the reasons we chose this new location was proximity. Both Passenger and our kitchen and bakery were outgrowing their space. This new roastery location allows us to keep things close, but with the added benefit of some street frontage and retail space."
Apart from an intimate 300-square-foot coffee bar area, the new facility also features a roughly 85-square-foot walk-in freezer for onsite storage of frozen green coffee, adding new convenience to its practice of freezing coffee that still also depends on an additional off-site frozen storage facility.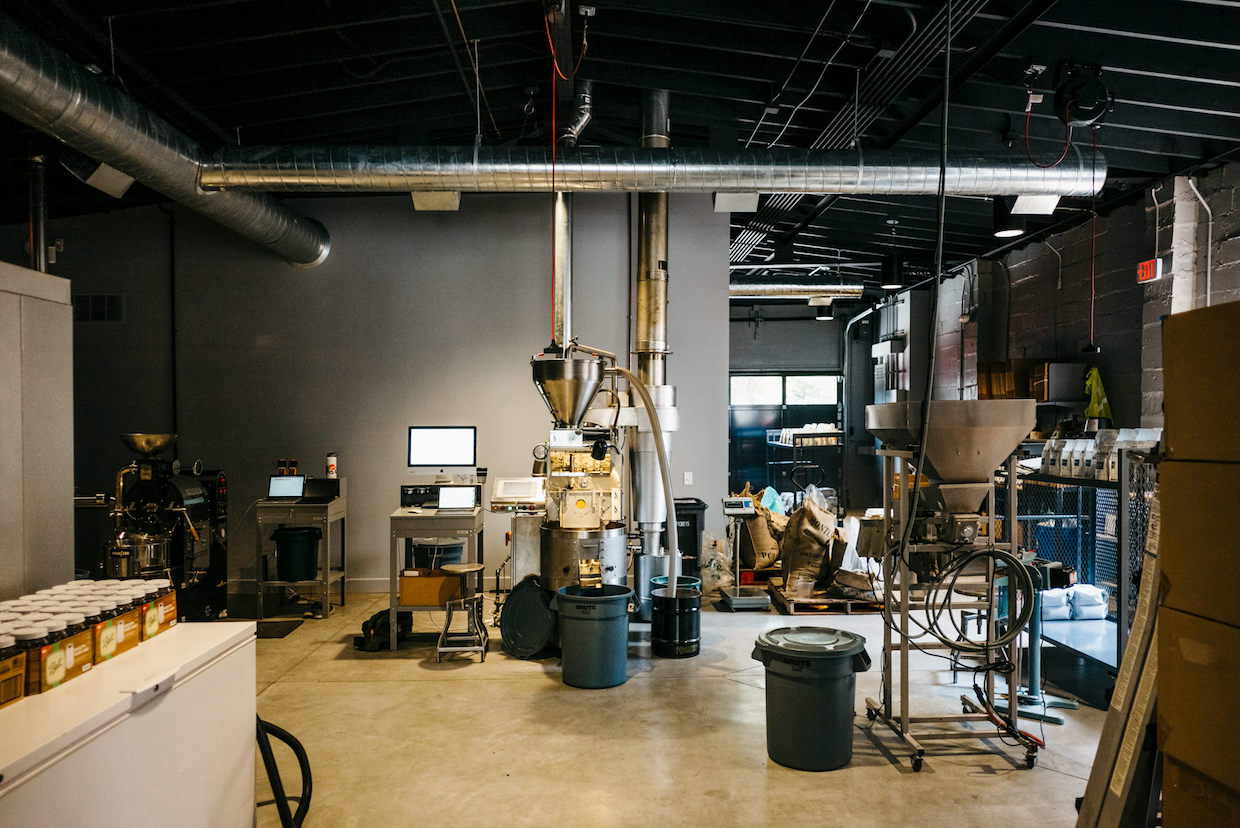 "We are all in on freezing coffee," said Sollenberger. "Even our decaf goes into the deep freeze. The process is well tested, and the results speak for themselves."
New Prince Street Cafe
The bright and airy new Prince Street Cafe, in nearby York, Pennsylvania, was also designed in-house, then built out by contractors Royal Square Development. The modern and subtly French-inspired interior of the space enjoys abundant natural light through a front wall of 15-foot-tall windows whose black frames influenced other complementary fixtures and furnishings.
Other walls remain largely clean and sparse, save for a lush living-wall panel at one end that is echoed around the space by other vibrant bursts of potted greenery. The roomy, 4,200-square-foot space also includes an on-site kitchen, storage areas and a rentable conference room.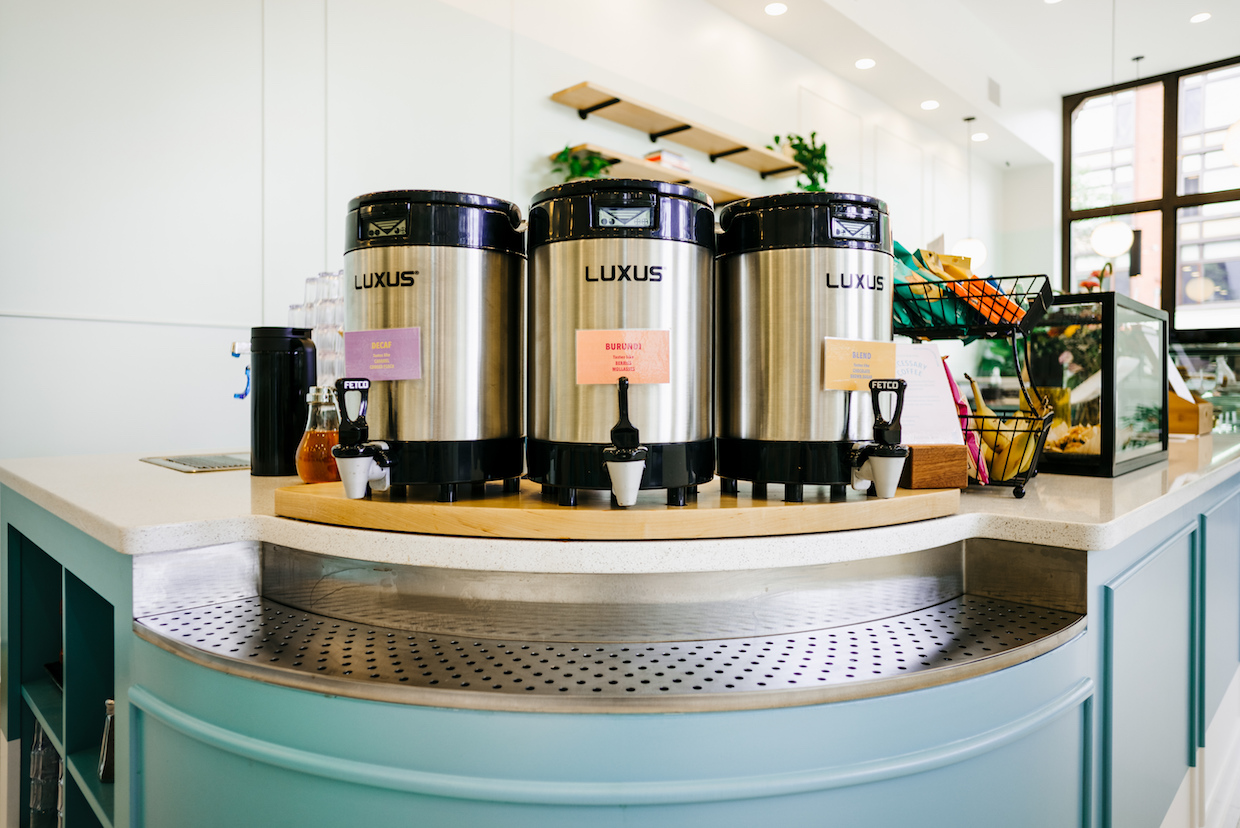 "The counter and bar were designed to really highlight our style of service," said Sollenberger. "Also, the custom Fetco stand and drip tray for our bottomless coffee mugs is pretty damn cool — but I may be a bit biased."
Both new bars feature Mahlkönig Peak and EK43 grinders, Fetco XTS batch drip systems and La Marzocco Linea EE espresso machines. Roasting in the facility kicked off August 19. Patrons made their inaugural selections from the roastery bar's intentionally simple drinks menu on Sept. 2, and the Prince Street opened in York on Sept. 16.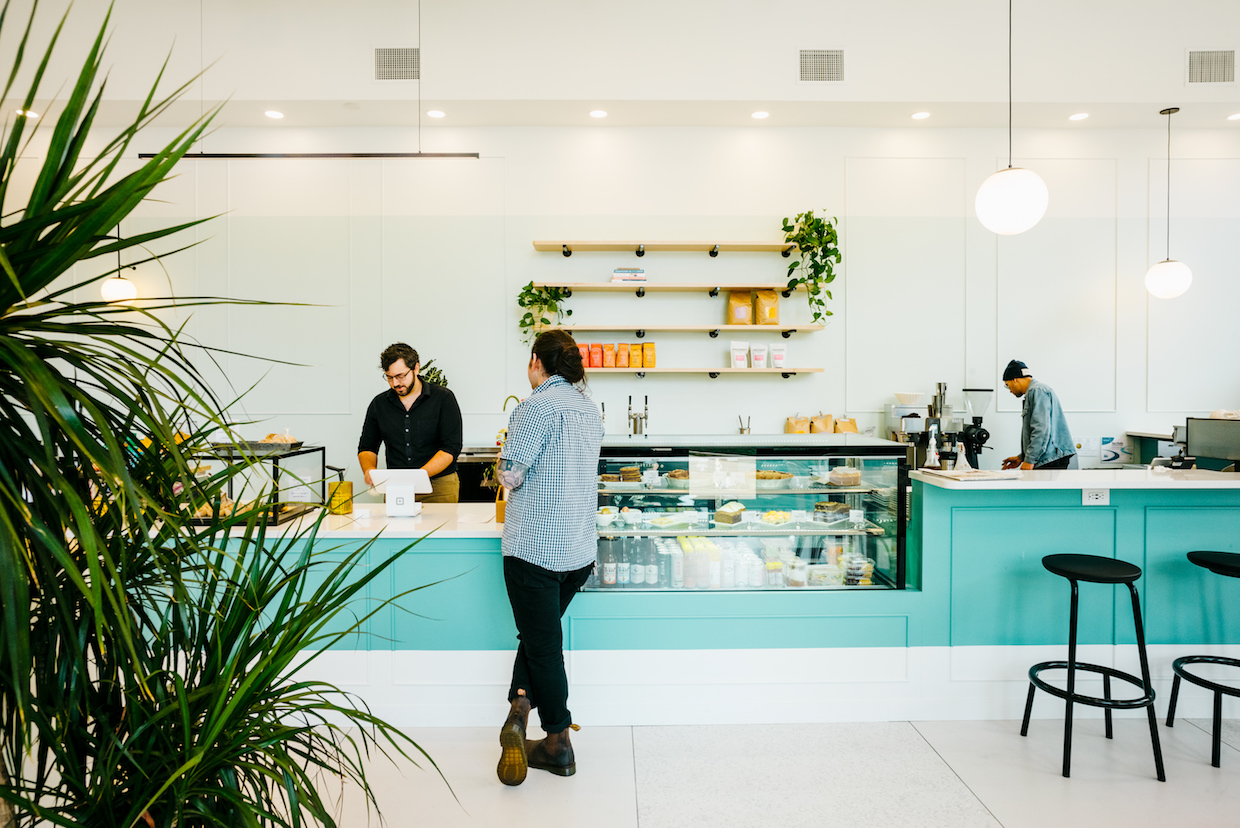 B Corp
Bolstering the excitement over all of this progress is the achievement of multiple B-Corp certifications for the various entities under the umbrella of Commons Company, which all became official last month after three years of intensive concentration behind the scenes.
"We discovered pretty early on in the process that the way they evaluate a business like Passenger is very different than how they would our more retail focused ones," Sollenberger said of the complicated dual certification process. "We're super proud of this. It is truly a team effort."
And on top of all of this, Passenger has also launched a sibling coffee brand called Necessary Coffee that embodies an initiative to buy more "very good" coffee from the same producers from which Passenger already sources its "excellent" varieties.
The new Passenger Coffee Roastery Bar is open now at 131 N Plum Street in Lancaster. The new Prince Street Cafe is open now at 2 W Market St in York.
Howard Bryman
Howard Bryman is the associate editor of Daily Coffee News by Roast Magazine. He is based in Portland, Oregon.