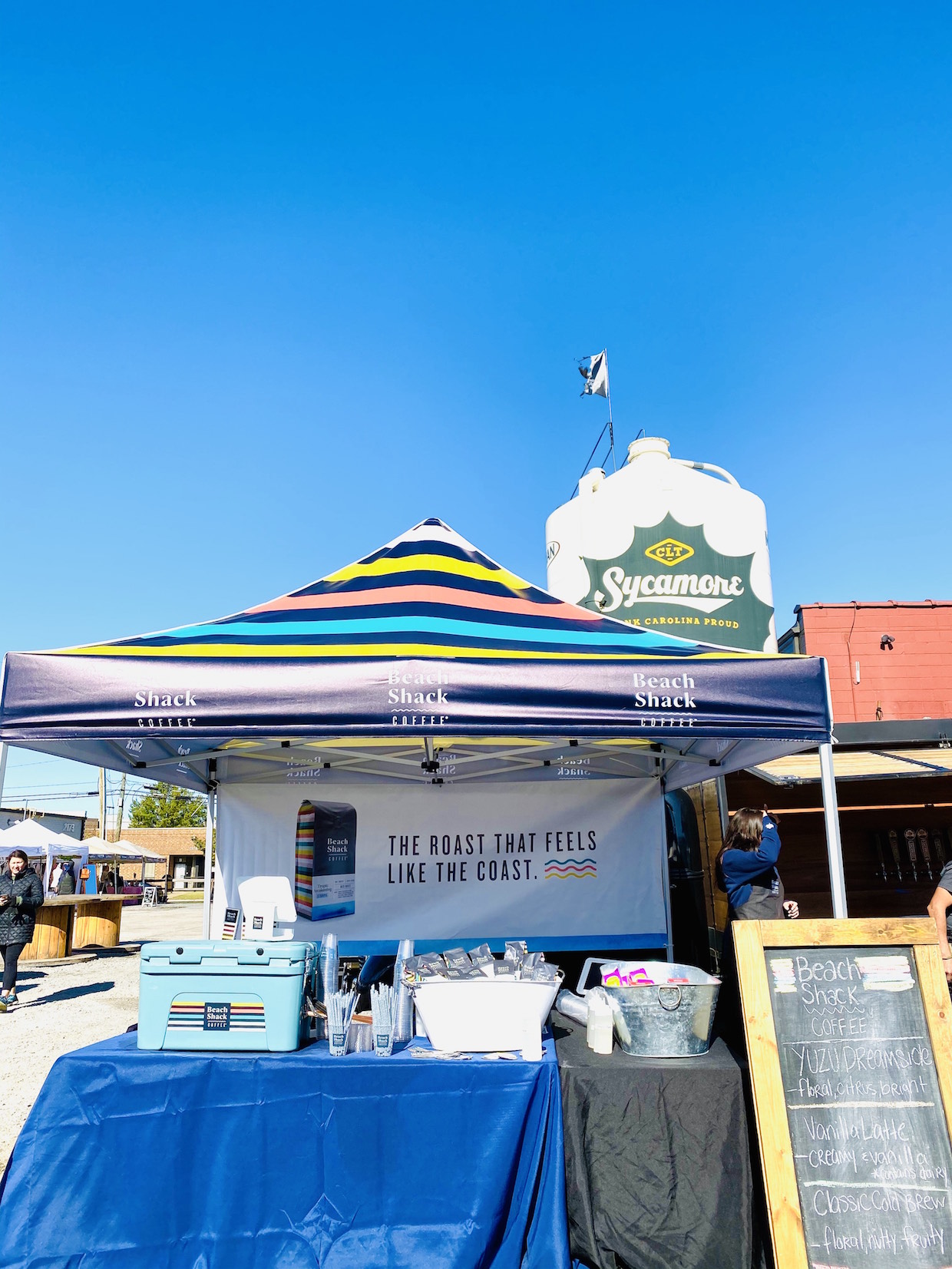 The Beach Shack Coffee tent at Sycamore Brewing's fifth anniversary party in Charlotte. All images courtesy of Sycamore Brewing.The popular Charlotte, North Carolina, beer company Sycamore Brewing has launched coffee roasting brand called Beach Shack Coffee. Prior to Beach Shack's official launch in conjunction with Sycamore's five-year anniversary party this past weekend, Beach Shack contributed the beans for the cold brew that was infused into the Pumpkin Latte Blonde ale Sycamore rolled out in August.
"Don't hate the player, hate the game," Sycamore Brewing Managing Member Justin Brigham told Daily Coffee News of the summertime fall-style beverage. "In all seriousness though, if there is customer demand for a product, we're happy to bring that to market when the customer is ready, as opposed to when we subjectively think the time is right."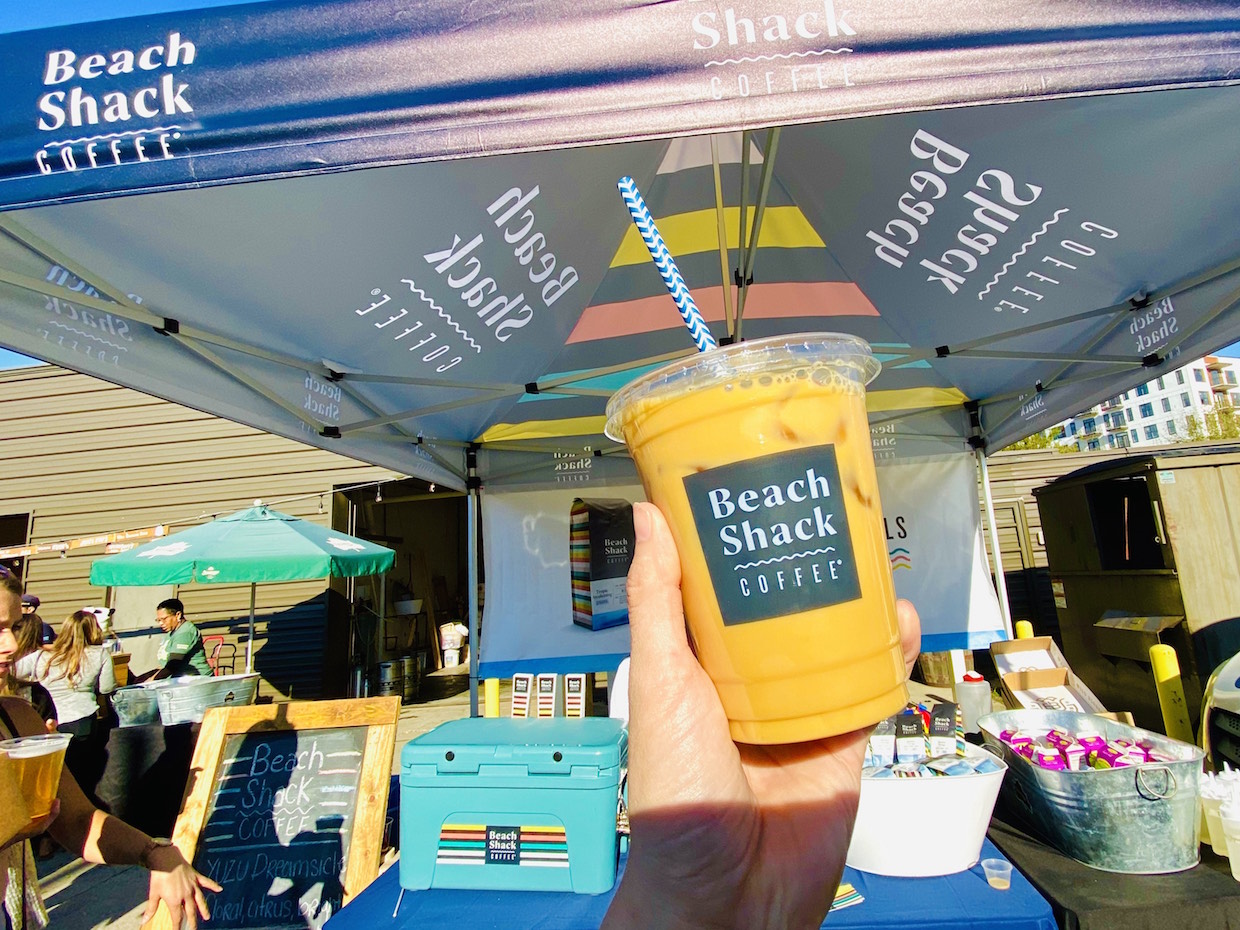 Standalone coffee products — such as canned cold brew and bags of whole beans — will soon be available for purchase at Sycamore's taproom alongside offerings from Wild Blossom Cider, another Sycamore sister brand.
"I really see Sycamore as a beverage company more than just a brewery," said Brigham. "We also are a licensed cidery and winery, and this year will see hard seltzer in our product lineup. Coffee feels like such a natural extension of our ethos and talents."
Plans for Beach Shack include the sale of canned cold brew online and in stores throughout both Carolinas, as well as a potential standalone Beach Shack coffeehouse. Brigham said that Modbar and Mahlkönig equipment is soon to be installed in the Sycamore taproom for Beach Shack coffee service there.
"We are currently in the process of a full taproom overhaul which will see a coffee shop and cafe concept put in place," said Brigham. "This will have hot and cold beverage offerings as well as a food menu."
Beans for the Shack are curated and roasted by 2017 North Carolina Restaurant and Lodging Association (NCRLA) Chef Showdown winner Matthew Krenz, who now heads up Sycamore's culinary operations. Krenz and his team are roasting on a Loring Falcon roaster out of the brewery's production facility in Charlotte's North End neighborhood.
Sycamore, which Brigham said is in "hyper growth mode," will be expanding its distribution into new states this year and next, paving the way also for a strong start for Beach Shack cold brew cans and kegs. An e-commerce presence with subscription functionality will also launch this fall for Beach Shack beans.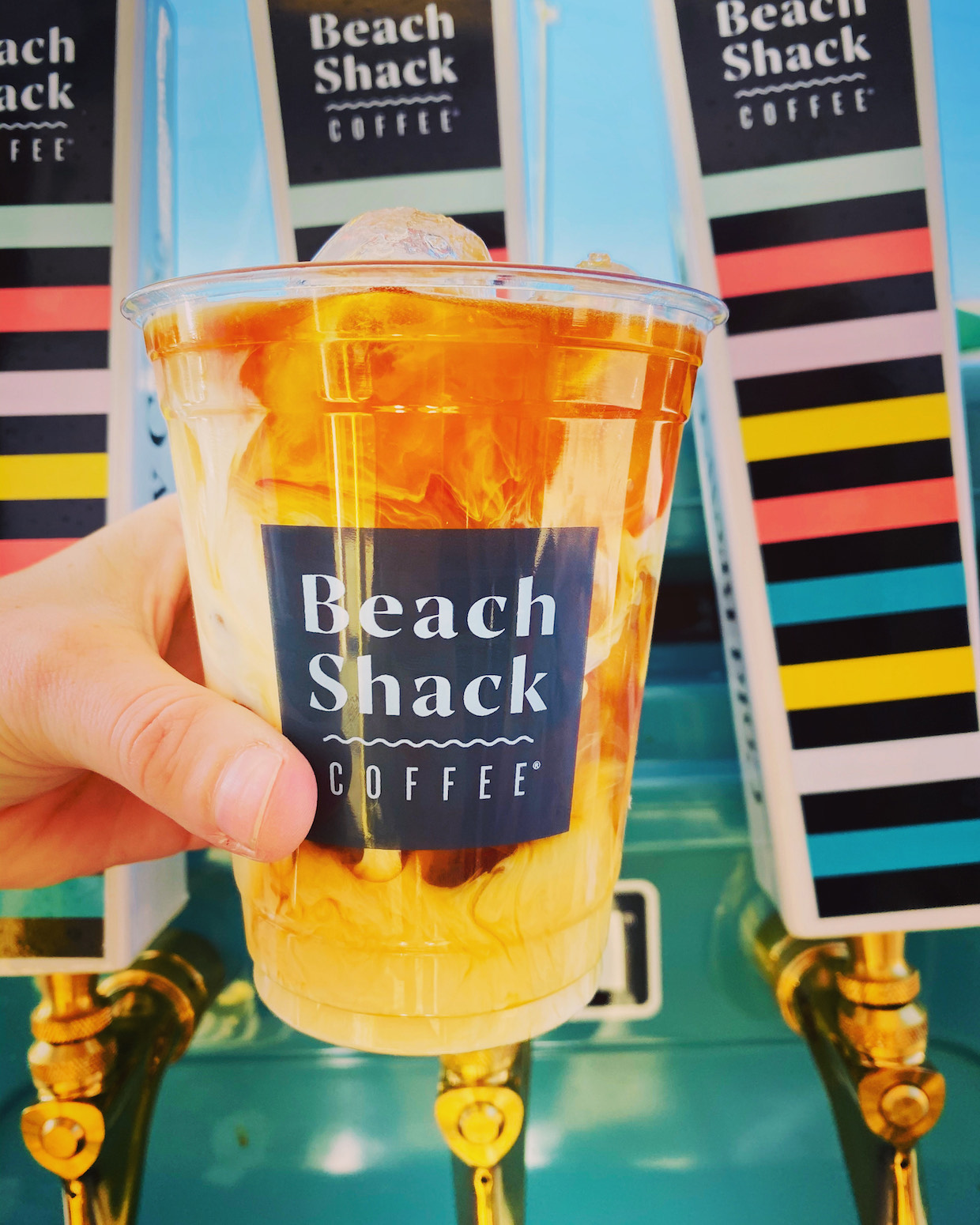 Howard Bryman
Howard Bryman is the associate editor of Daily Coffee News by Roast Magazine. He is based in Portland, Oregon.