In this week's episode of Unpacking Coffee, Kandace and Ray check in with Seattle-based roasting stalwart Kuma Coffee.
Incidentally, the word of the day on Ray's dictionary app was "bloviate," which seems apropos given the current goings on in Washington D.C. In this episode, however, Kuma Coffee Owner Peter Mark Ingalls was able to deliver Kuma's story quite succinctly.
While Kuma has maintained its focused on sourcing and roasting solely high-quality specialty coffees for cafes, restaurants and consumers online and through various multiroaster subscription programs, the company has experienced some major changes over the past year or so.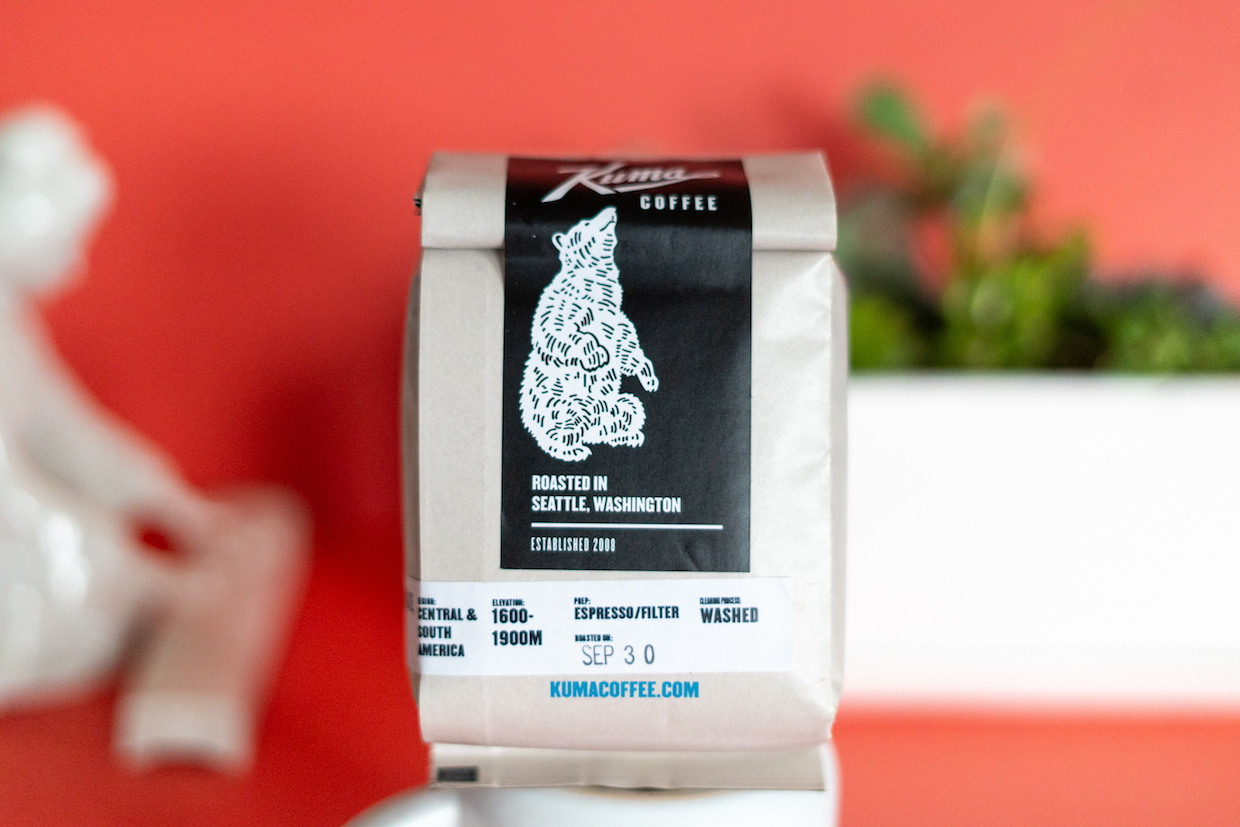 Ingalls took over the company from founder Mark Barany, who began roasting under the Kuma name in his Seattle garage in 2008, and the company has also upgraded to a Loring S35 Kestrel roaster. Most recently, the company unveiled new bags, which through printed information and subtle graphic touches maintain a distinct focus on the coffee inside.
"We wanted a package that was dynamic and representative of just the inside but not distracting, not flashy — just honest. The package is still very lean and minimal," Ingalls said, later adding, "I really loved the feel of it, like holding a bag that shape in my hand. I have liked less square bags and I just really wanted a small rectangular package. It felt like food to me, too. I want it to just feel like food when you're holding it. We're really happy with how it turned out. I think it's wonderful."
Without further ado, on with the bloviation:
Unpacking Coffee is a show discovering new coffee roasters one episode at a time led by Kandace and Ray of the Portland-based studio Needmore Designs, which specializes in coffee, wine and lifestyle brands.
Nick Brown
Nick Brown is the editor of Daily Coffee News by Roast Magazine.