With a production roastery, a training area and an expansive retail bar covering some 7,000 square feet, the newest location of Pallet Coffee Roasters is all jacked up in Vancouver, B.C.
One block from the banks of the Vancouver Harbour inside the Settlement Building in the Railtown district, Pallet is now neighbors with several progressive beverage and culinary contemporaries, including Belgard Kitchen, Postmark Brewing and Vancouver Urban Winery.
Pallet's director of coffee Ben Rugg told Daily Coffee News that a newly acquired and refurbished 1930s Probat G45 roaster is just a few weeks away from going live inside the new facility where for now Pallet's 15-kilo-capacity Joper BPR15 machine continues to hold down the fort.
With both machines running, the new set-up will amount to a 300% increase in production capacity. The new space also features a training bar and a long cupping table, where the plan is to holding public cuppings and training sessions beginning with the new year.
At the opposite end of the black stone bar that features marble tops with dark wood and copper finishings, a fleet of three Nuova Simonelli Mythos grinders and a Mahlkönig EK43 are all dialed in for a variety of espresso options extracted on a La Marzocco Strada AV ABR espresso machine.
Pallet worked with Alice D'Andrea Design — a collaborator on four previous Pallet locations — to bring the bright, high-ceilinged modern industrial space to life. It's Pallet Coffee Roasters' sixth retail location.
Rugg, who is Pallet's head roaster, said that in its first couple weeks with doors open, the new cafe has been busier than expected. This, in conjunction with their running up against the Joper's capacity limitations, has left Rugg working through some all-night roasting shifts alongside production roaster Dan Phillips, who's been in training since the start of 2019. Said Rugg, "[Phillips] is doing an amazing job, and nailing every profile we throw at him."
The results are on full display at the new bar, where the benefit of extra space is giving customers a wider range of coffee options.
"We are going to be bringing in a lot of new and exciting coffees and will be having a lot of new features on pourover and espresso," said Rugg. "We decided to have a slow bar serving seven coffee options on V60 right in the front of the cafe. The counter is dropped so that the customers can see what is going on and to encourage customers' interaction during the process."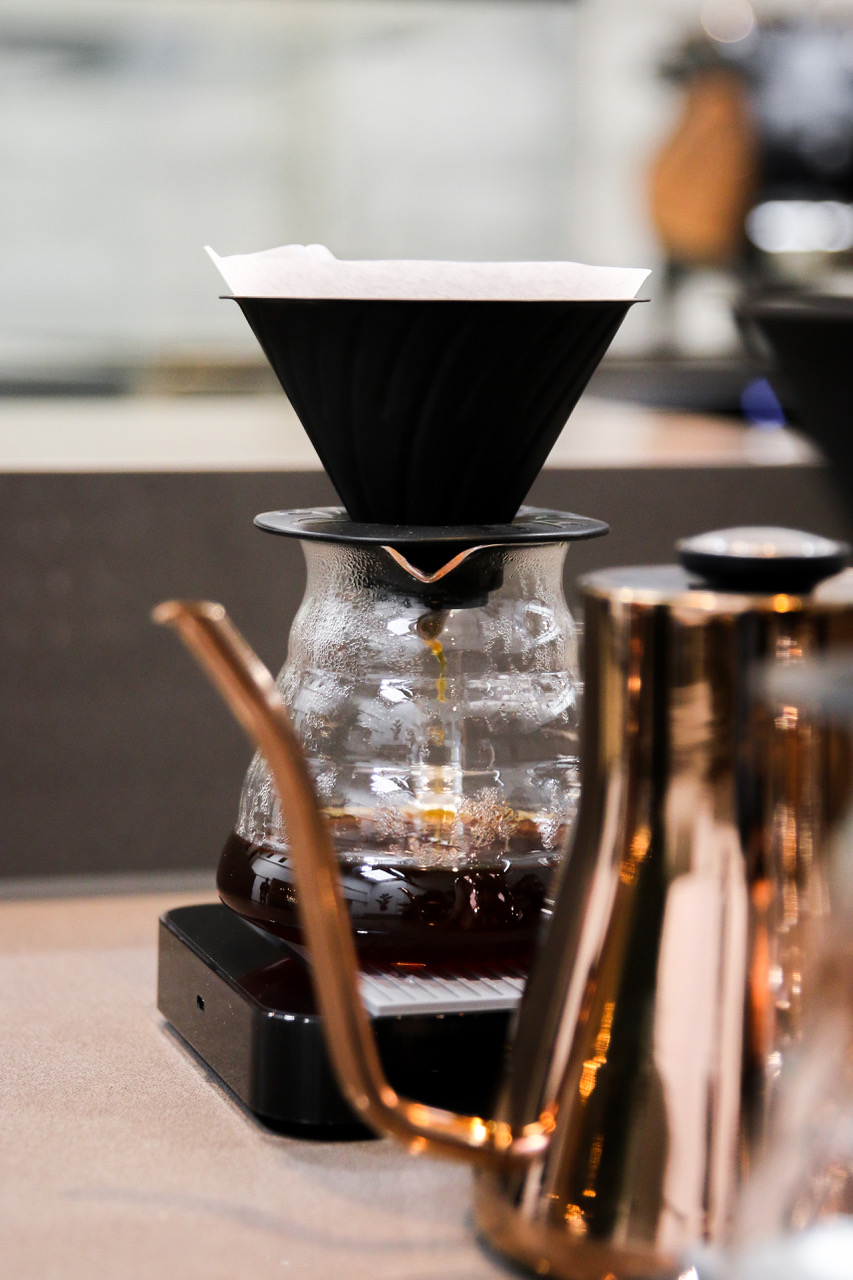 The new Pallet Coffee Roasters Roastery and bar is located at 395 Alexander Street in Vancouver.
Howard Bryman
Howard Bryman is the associate editor of Daily Coffee News by Roast Magazine. He is based in Portland, Oregon.