Bay Area-based Voga Coffee has announced a flexible new feature-based pricing structure that eases coffee shop owners' access to its innovative Ground Control Cyclops immersion vacuum batch brewers.
The company has just launched sales of a paired-down Base Model for $5,950. Meanwhile, at the higher end of the Ground Control feature range, a larger pump to expand the machine's brewing capabilities now comes as an available option.
The lower-priced base model Cyclops includes a backsplash made of wood instead of the original quartz, and forgoes the the original integrated flow meter and stirring mechanism. Financing for a base model starts at $180 per month, according to the company.
From that starting point, customers can then choose which features to add. The flow meter, stirring system, new larger pump and exterior customizations are all available as options.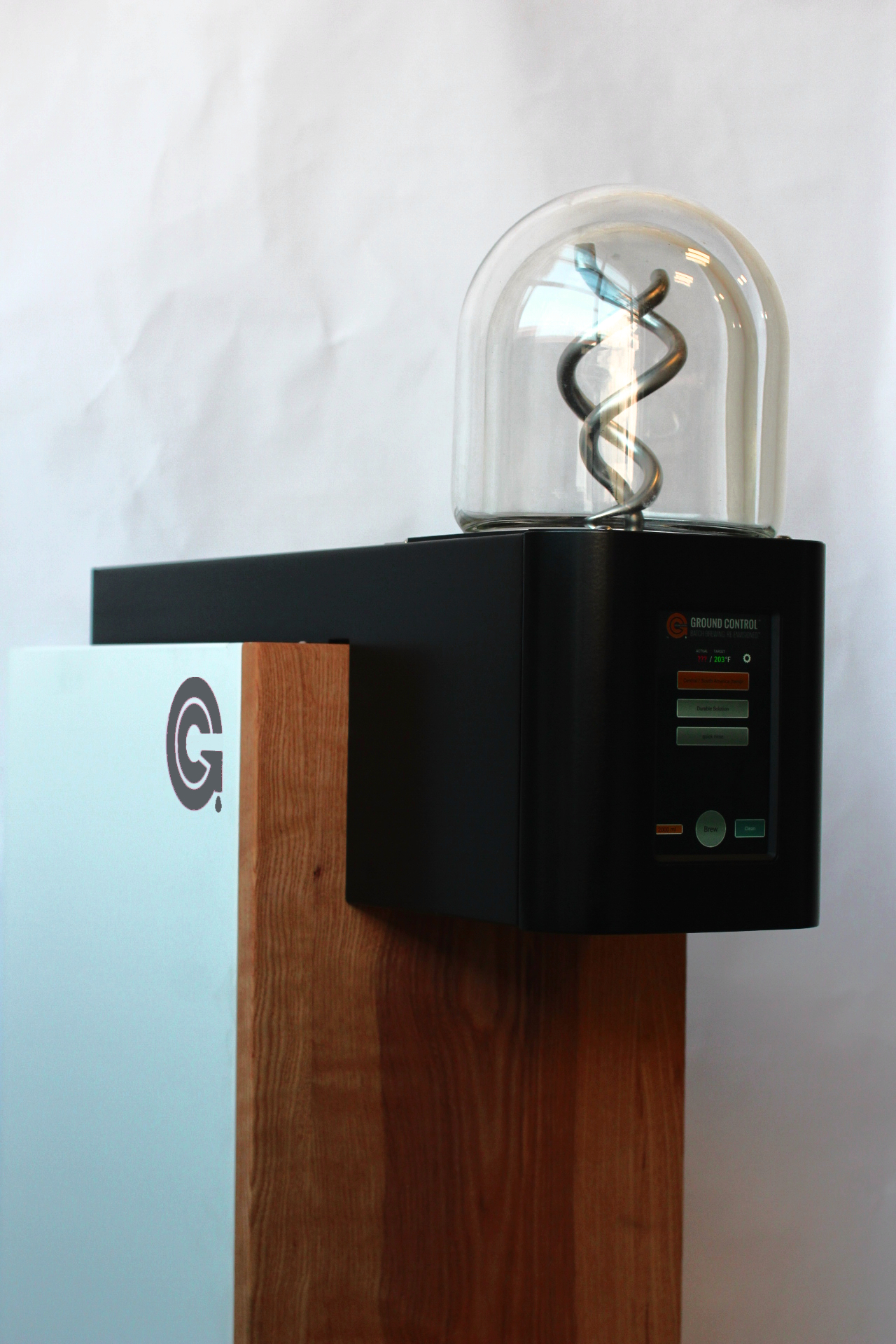 "One of our advantages over any other batch brewer manufacturer is that we can do nearly any type of customization our customers want," Voga Coffee Co-Founder and CEO Eli Salomon told Daily Coffee News. "We just had our customer Terremoto install a Cyclops with 24-karat gold-plated metal tubes in Manhattan."
All new machines are also now NSF/UL certified. This includes the entire range of configurations from the base model through to a fully-loaded machine equipped with the new vacuum pump that the company said is twice the size of the original Cyclops pump.
"This unit will be able to brew coffee using grounds finer than espresso," Salomon said of the larger pump. "In our testing, we were able to produce pourover-quality coffee that in blind tastings with a Q Grader was estimated at 17:1, on a 24:1 ratio. Our process substantially, or in some cases completely, reduces the bitterness and astringency typically associated with using such fine grounds."
Adoption of the Cyclops system has spread to more than 70 forward-thinking and quality-prioritizing companies, according to Voga. Machines are now in use by progressive Portland, Oregon-based importer Sustainable Harvest, "California Cuisine" trendsetting Berkeley restaurant Chez Panisse, and coffee companies around the world including Blooms Roastery & Craft Tea in Hong Kong, Tinker Coffee in Indianapolis, Equator Coffee in California, Coffee Project NY.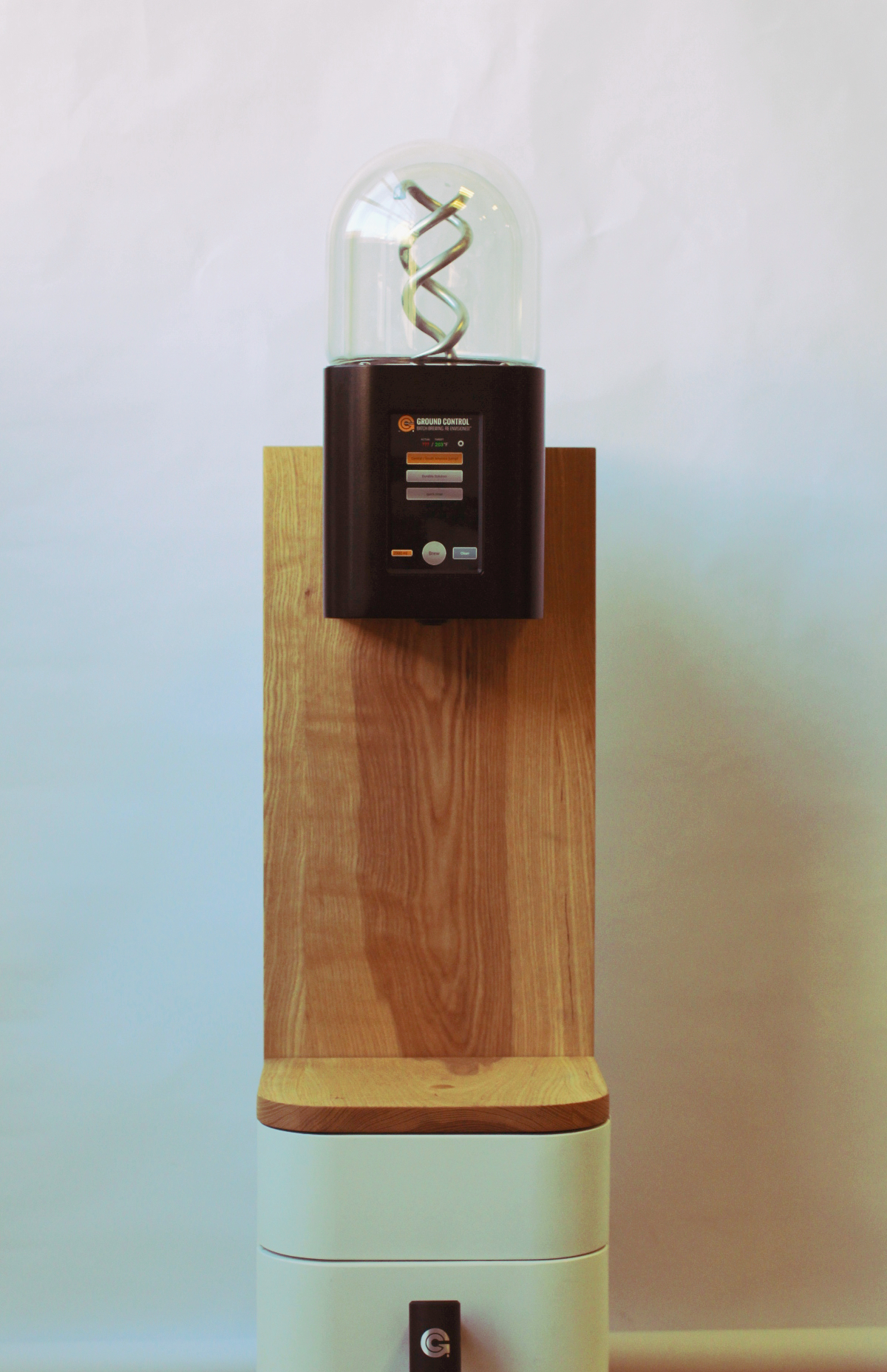 Salomon said that the Ground Control's combination of advanced technology and eye-catching spectacle during the brewing process have allowed clients to elevate not only the consumer experience of drinking batch brew, but also the price of the brew.
"We have one customer, Dandelion Chocolate, that is able to charge $3 for an 8-ounce cup of coffee, and $4 for an 8-ounce cacao-infused coffee," said Salomon. "We have another customer called Firebrand in Oakland that was able to replace their drip brewer and increase their prices by $0.25. The move allowed them to fully subsidize a new discount they provide to customers who bring in their own cups versus using paper cups."
Base Model machines as well as machines equipped with the new larger pump are slated to be ready for shipment this month.
Howard Bryman
Howard Bryman is the associate editor of Daily Coffee News by Roast Magazine. He is based in Portland, Oregon.