Domingo Muguira Revelta, the founder of the long-running Mexican decaffeination company Descamex and the coffee brand Los Portales, passed away after heart failure on Nov. 1 in Córdoba, Veracruz. He was 80 years old. Born in Escamela, Veracruz, Don Domingo began his career in coffee in Chiapas before founding the first of a number of coffee companies that are owned by his Grupo Sanroke. He is survived by his wife, Alicia, four children and 13 grandchildren.
---
When the coffee is just that good pic.twitter.com/8vPBoIY34H

— Colin Jones (@colinjones) November 19, 2019
Among one of the most sordid weeks in the history of the U.S. democracy, an unlikely bit of levity emerged during the presidential impeachment hearings. During the questioning of decorated war veteran and U.S. national security expert on the Ukraine Lt. Col. Alexander Vindman, a woman was caught in the throes of a desperate coffee moment — tilting her head back to extract every last drop from what appeared to be a 20-ounce to-go cup. Slate tracked down the woman, McClatchy news congressional reporter Emma Dumain, who confirmed that she was pounding a large cup of joe from Pret A Manger:
Was the coffee really that good? It was coffee, right?  

It was Pret a Manger coffee that I picked up at Union Station on my walk to the Capitol for the hearing. Someone was joking that I was going to get an endorsement deal out of this, but then I was going to come clean: I don't happen to think that Pret a Manger has great coffee. I really like their oatmeal, and I wanted to have a hearty breakfast because I didn't know how long I would be there without food, so I stopped to get the oatmeal that I like from Pret. I didn't want to make an extra stop, so I got a large coffee. It's serviceable.
Dumain has not yet replied to DCN's request for comment.
---
Australia's publicly funded Special Broadcasting Service this week shared the story of Asprounión, a farmer network based in Colombia's Nariño region that has been working to bypass the traditional commodities market through directly marketing and trading their green coffees to roasters. Mauricio Velásquez, the producer group's business development manager in the Asia Pacific region, noted a number of barriers created by more traditional, entrenched supply chain models in coffee:
To break these barriers, Mr Velásquez decided to explain to his potential clients – the coffee roasters — the philosophy behind the project.

"With a lot of effort and knocking on many doors it is about making the roaster understand that it is not simply the price, that on the other side there is that person who gets up at 5 in the morning to work and that he has a family that needs to have his three daily food dishes, vacations, education, that is the philosophy of the project."
---
Representatives of the nonprofit Global Coffee Platform (GCP) and the International Coffee Exchange (ICE) are teaming up to host a webinar on Tuesday, November 26, that will explore the basics of coffee futures and options contracts. GCP has more on the event registration site:
As part of its commitment to increase knowledge and understanding within the coffee sector, the Global Coffee Platform will host an exclusive webinar with the Intercontinental Exchange (ICE) discussing how coffee exchanges work as price discovery mechanisms. This educational webinar will take place on Tuesday, 26 November, relating directly to GCP's Call to Action and the viability of sustainable coffee production. Participants will enjoy the opportunity to hear directly from experts about the role of futures markets and how they help support the sector to make informed business decisions and manage coffee price volatility risks.
---
On the subject of contracts, Bay Area-based green coffee import company Royal Coffee this week shared some of the reasons behind its decision to contribute its contract data to the latest version of the Specialty Coffee Transaction Guide, which anonymizes data from dozens of roasters and traders to analyze FOB price trends. While noting that its participation is driven by a desire to do right price-wise by coffee producers, the company suggested its contract data may also help round out the guide's current picture of coffee prices:
The Specialty Coffee Transaction Guide versions 1 and 2 has been looking primarily at the top tranche of the specialty industry. As a known consequence of the progressive firms who made up the initial data donors, the prices, quantity of data, and contract details have skewed to the high side, potentially distorting the picture particularly where people at origin might use it. Emory and the SCA have themselves recognized this and sought out buyers like Royal who deal not just in boutique specialty but also in significant volumes of the 80-84 point coffees which make up the majority of production from most specialty farms and the majority of contracts signed throughout the world. We will update you when the third version of The Specialty Coffee Transaction Guide, which will include our data, is available.
---
Espresso equipment giant La Marzocco's U.S. office has teamed up with Seattle-based extended reality (XR) solutions firm Pixvana to create an XR experience that focuses on barista and customer workflow cafe settings. In an announcement of the launch last week, La Marzocco said it planned to use the tool — which can be applied through XR headsets or flat screens — for both sales and customer relations. Here's what it's all about:
The custom interactive experience built with XR tools and features uses 360° footage shot at various café locations around the country and at Crush the Rush, an annual barista competition that takes place in five U.S. cities. The experience assists café owners by offering a clearer understanding of how optimal spatial flow and streamlined use of espresso machines impacts sales and customer relations. Owners use the experience to make changes to their operation that result in shorter wait times for customers and that increase the number of customers served.  In addition to depicting a more efficient café space, the experience also helps baristas prepare for work in a live café setting.
---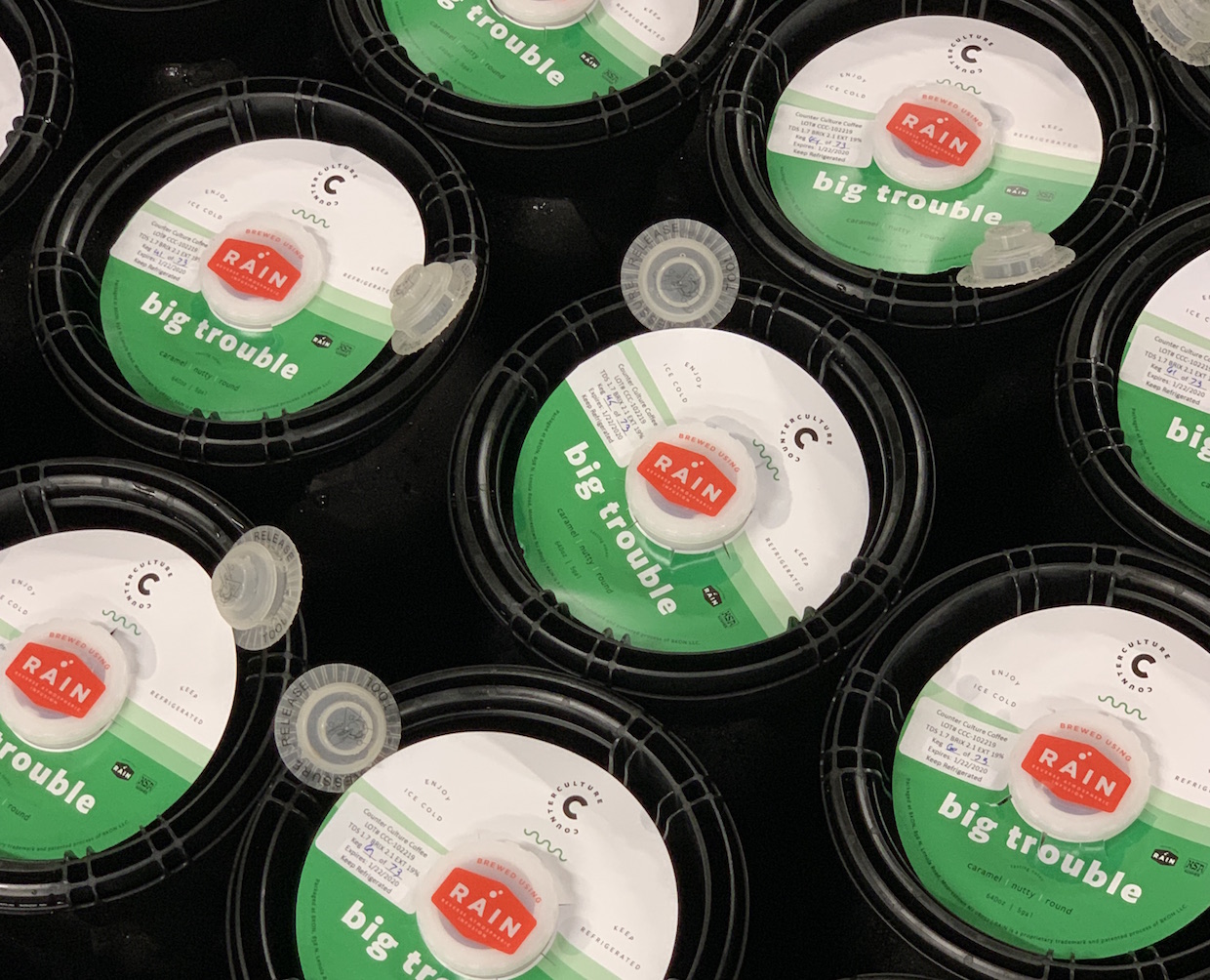 North Carolina Third Wave roasting pioneer Counter Culture Coffee has turned to the BKON team to help develop its first ever kegged cold brew coffee. The proprietary brewing technology for the kegged brew — referred to by BKON as RAIN — is taking place at BKON's production facility in New Jersey. The first CCC cold brew kegs are entering the Chicago, New York City and Washington D.C. markets under the product name Big Trouble. From CCC:
Sourced from the Cinco de Junio cooperative in Nicaragua, the new Big Trouble cold coffee is sweet and mild with notes of caramel, nuttiness, and dark chocolate in varying proportions. The freshly harvested coffee boasts a clean taste and low acidity.
---
UK coffee roasting and retail giant Costa Coffee has announced that Jill McDonald will be replacing Dominic Paul as CEO, effective Dec. 2. Paul was instrumental in navigating Coca Cola's acquisition of Costa Coffee for $5.1 billion last year. McDonald, coincidentally, cut her corporate management teeth at McDonald's Corp. before eventually becoming the global head of marketing for British Airways. From Costa:
Most recently, McDonald was managing director of clothing and home for Marks & Spencer. Prior to being named to that role, she served as CEO of Halfords Group, a UK retailer of bikes, car parts, leisure products and a chain of garages. McDonald worked at Halfords from 2015 to 2017.

She held three roles with McDonald's Corp. from 2006 to 2015, ultimately serving as UK CEO and division president, North Europe. From 1990 to 2006, McDonald worked for British Airways, ascending through a series of positions of greater responsibility, eventually serving as global head of marketing.
---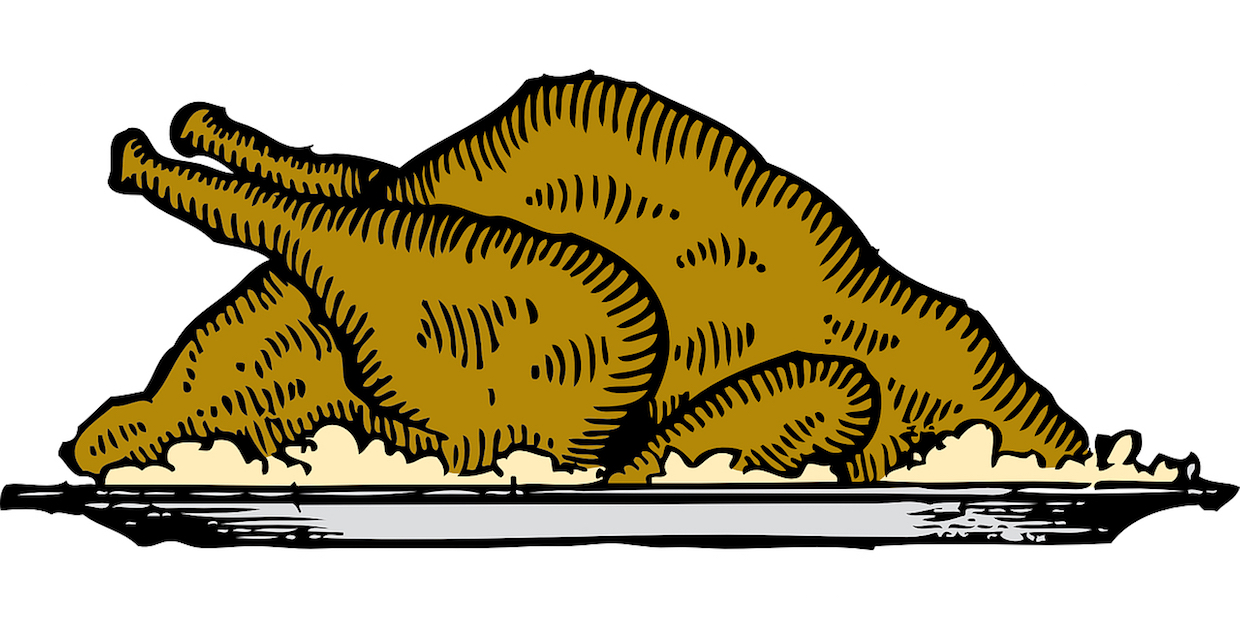 As arguments ensue throughout U.S. kitchens this week about the various merits or shortcomings of brining, saline injections and other tricks designed to yield the best-tasting animal, the longtime chef, cookbook author and Chicago Tribune "Dinner at Home" columnist Jeanmarie Brownson offers an alternative for coffee people: rub that bird with coffee:
The rub, a combination of sea salt, dark coffee and sweet red chile, is reminiscent of a packaged blend we used when cooking on a recent trip to Maui. This terra cotta-colored rub gets applied to the turkey a day or two in advance of cooking for maximum flavor. The salt in the rub causes juices inside the meat to come to the surface; the salt dissolves in this exuded liquid which then gets reabsorbed into the meat. This means flavor in the meat and a beautifully bronzed exterior.
---
Nick Brown
Nick Brown is the editor of Daily Coffee News by Roast Magazine.