Nearly 15 years after David Blanchard roasted his first batch of coffee in Richmond, Virginia, Blanchard's Coffee Roasting Co. has opened its first retail cafe.
On Broad Street along the edge of the Scott's Addition district, the first Blanchard's brick-and-mortar location adds a fine coffee destination to a local and regional quality-forward coffee landscape that the company has helped to create and nurture over the years.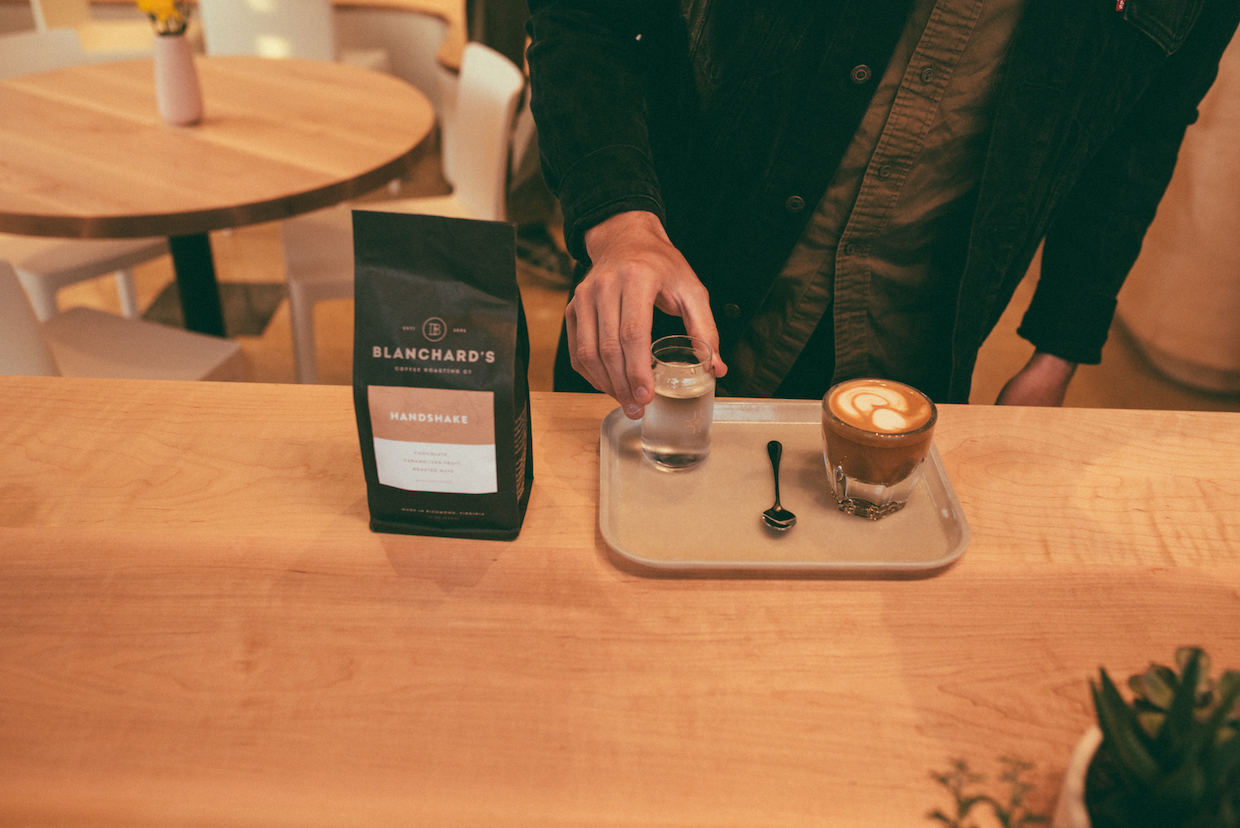 "Our production team is so tightly dialed in that the addition of the cafes is barely a blip on their radar," Blanchard's Sales and Communications Manager Stephen T. Robertson told Daily Coffee News, adding that a second Blanchard's cafe is in the works. "That is part of the reason we knew we were ready to open our own retail shops. We've been working on efficiency and quality control so hard for the past few years, and we got to the point where we knew a new project like these cafes wouldn't affect our daily operations in production. If anything, the shops are helping us spend more time and attention to our wholesale operations and clients."
Working with the local firm Fultz & Singh Architects, the Blanchard's team transformed a previously vacated art deco-style building, maintaining a focus on simplicity and warmth through the selections of surface materials, custom-made fixtures and wood furnishings, indoor plants and even dishware.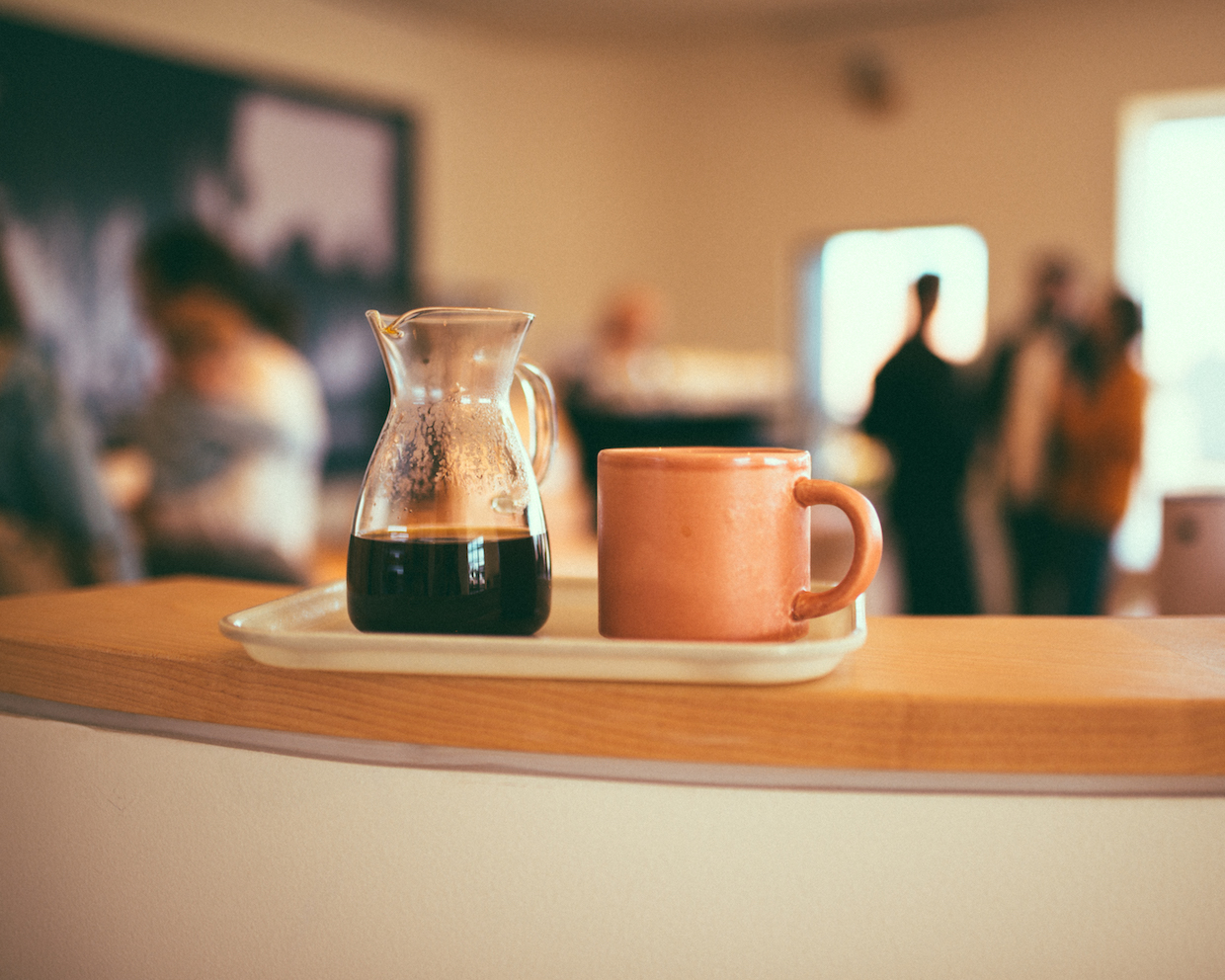 Atop the new bar is a black La Marzocco Strada ABR 3-group espresso machine supported by Mahlkönig Peak grinders with a Puqpress auto-tamper. Those support a simple contemporary espresso drinks menu, plus a small handful of seasonal specialty drinks, which at the moment include a "Sweet Potato Latte" (sweet potato, honey, mace, orange bitters) and a "Bananas Foster Latte" (banana, spiced rum, salted caramel).
A rotating range of market-priced pourover coffees are available for individual  brews through Marco SP9s, while a Mahlkönig EK43 grinds coffees for batch brews through a Fetco 2142XTS system. Smallwares for and from the bar come through Barista Hustle/Fellow Products and Notneutral.
The cafe features a selection of freshly prepared toasts using breads from Brenner Pass. Current toast options include prosciutto, apple butter and brie; or beet hummus, shaved squash and chili vinaigrette, among others. There are also baked goods from Ellwood Thompson's market and Richmond-proud White House Rolls with chicken salad.
For Blanchard's the expansion into retail follows the expansion of its roasting operation, which involved a move into larger digs and the addition of a Loring S35 Kestrel machine in 2015, followed by the opening of an educational and training lab in 2016.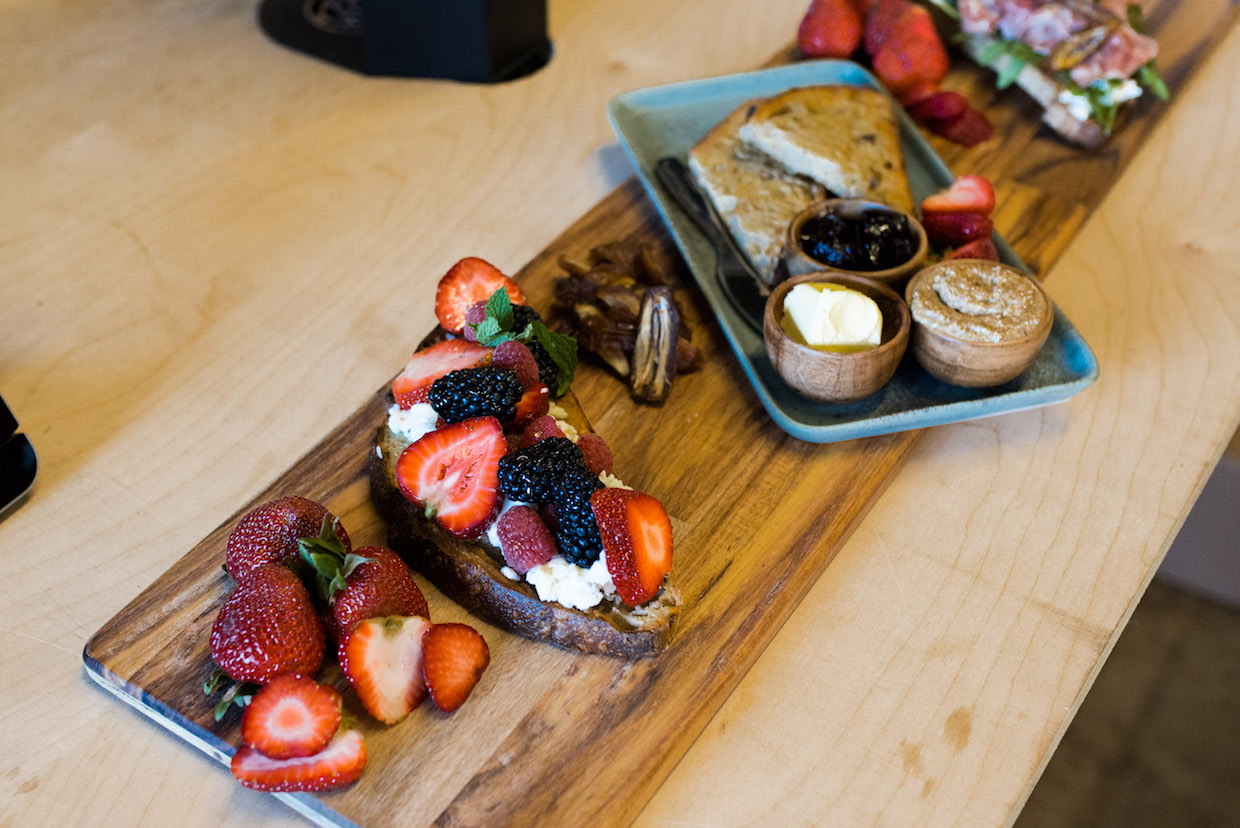 Robertson characterized the new cafe as just one more client to which the roasting team must deliver its carefully sourced, carefully roasted goods.
"The short story is that we have been working towards a retail location or locations for years, but we didn't want to do it until we knew we had the bandwidth to execute it at the highest possible level and not negatively impact our existing wholesale roasting model," Robertson told DCN. "We now have the team in place and the resources and expertise to pull it off at the level we want to be at."
The Blanchard's Coffee Roasting Co. flagship cafe is located at 3121 West Broad Street in Richmond, Virginia.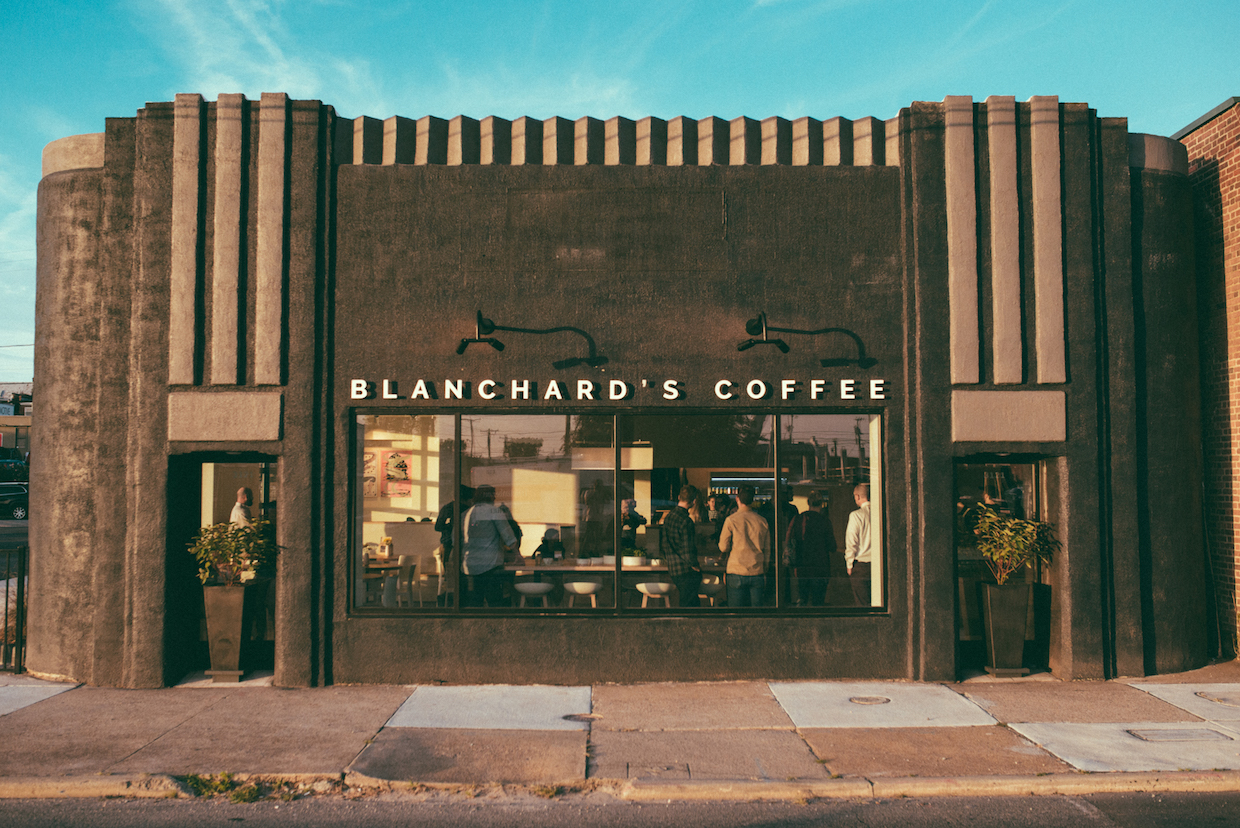 Nick Brown
Nick Brown is the editor of Daily Coffee News by Roast Magazine.