Most people who enter commercial coffee roasting tend to take that step either from behind a professional coffee bar or from culinary obsessions at home. Few, however, enter the field with a specialization in thermodynamics.
The latter path can certainly help shorten the learning curve, as evidenced by Justin Hilligoss, a former NASA employee who recently switched career courses to open Pier 13 Coffee in Titusville, Florida. The coffee roastery and cozy cafe opened last month on the Atlantic coast just across the lagoon from the NASA Shuttle Landing Facility, Cape Canaveral Air Force Station, and the Kennedy Space Center.
Growing up in Titusville, Hilligoss spent his youth eagerly watching rocket launches before receiving an education in electrical engineering and becoming a guidance, navigation and control specialist at NASA, where he conducted thermal vacuum testing to ensure hardware sent to space can withstand the extreme heat and cold conditions.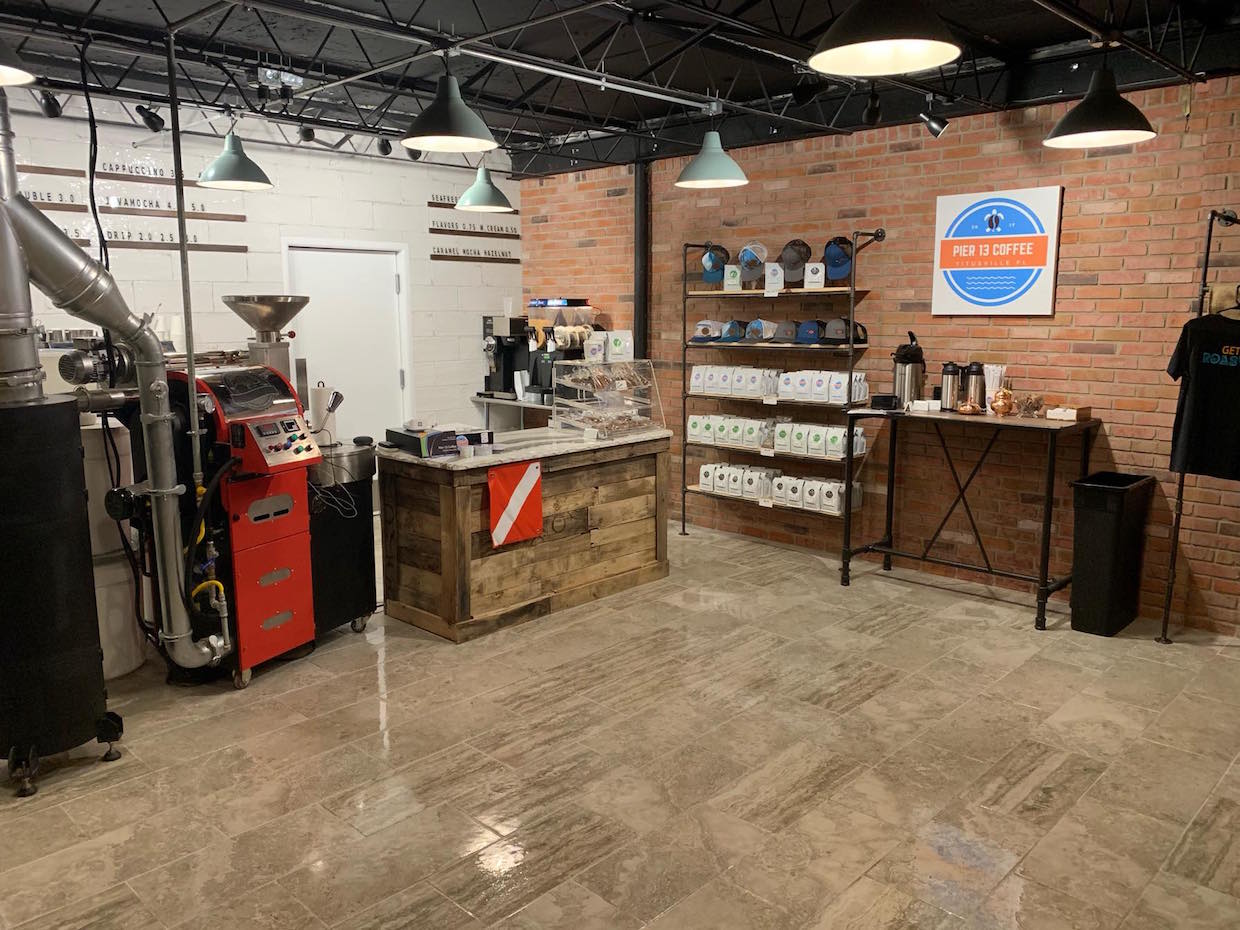 The local economy suffered as the NASA Space Shuttle program closed down in 2011, although new companies seeking to bridge the gap between earth and the great beyond — SpaceX and Blue Origin notably among them — have ushered in a new wave of potential specialty coffee drinkers.
Hilligoss' own roasting journey launched with a pair of popular Behmor home roasters, although it wasn't long before he upgraded to a 3-kilo machine from Mill City Roasters, from whom he also received a roasting education.
"Roasting uses the basic principles of thermodynamics… My background in engineering and my work at NASA helped me understand that with coffee roasting," Hilligoss said. "I had a basic understanding of how heat affects the environment, but the classes at Mill City really brought everything full circle."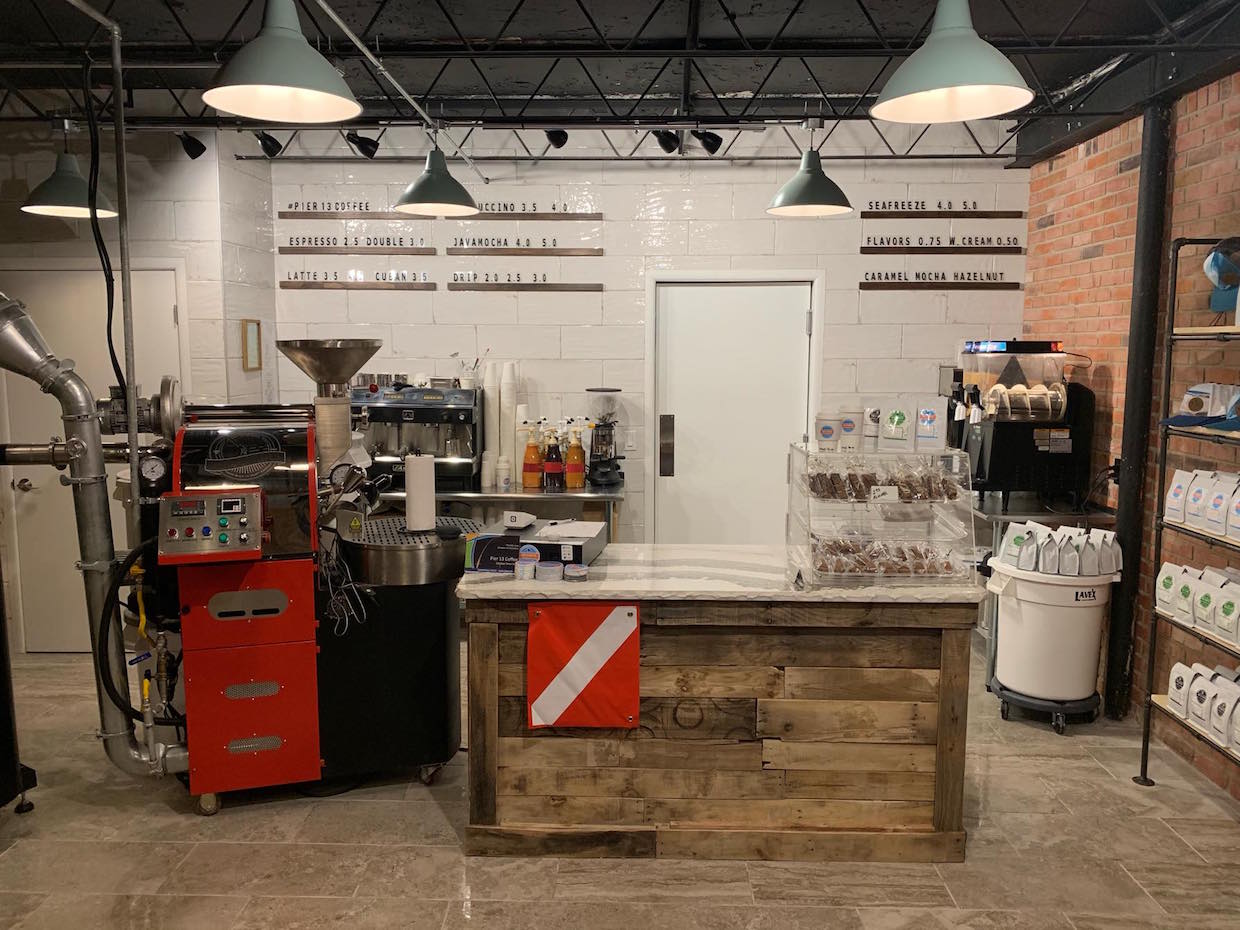 When roasting, Hilligoss takes meticulous manual notes while also employing Artisan roasting software to develop a range of coffees, with some roasts skewing lighter and others darker. The majority of the greens are coming from Minneapolis-based Cafe Imports, of which Hilligoss said, "I trust the folks at Cafe Imports that they're giving a ton back to the farmers."
In the Titusville shop, the Mill City machine sits in the middle of the floor adjacent to the wood-paneled coffee bar, giving guests a launchpad-level view of the roasting process. Hilligoss spent several months building out the cafe on his own. On one side is a wood-paneled wall with an arrangement of photos connecting farmers to their countries of origin on a large world map. Opposite is a bare brick wall holding a retail display for freshly roasted coffees.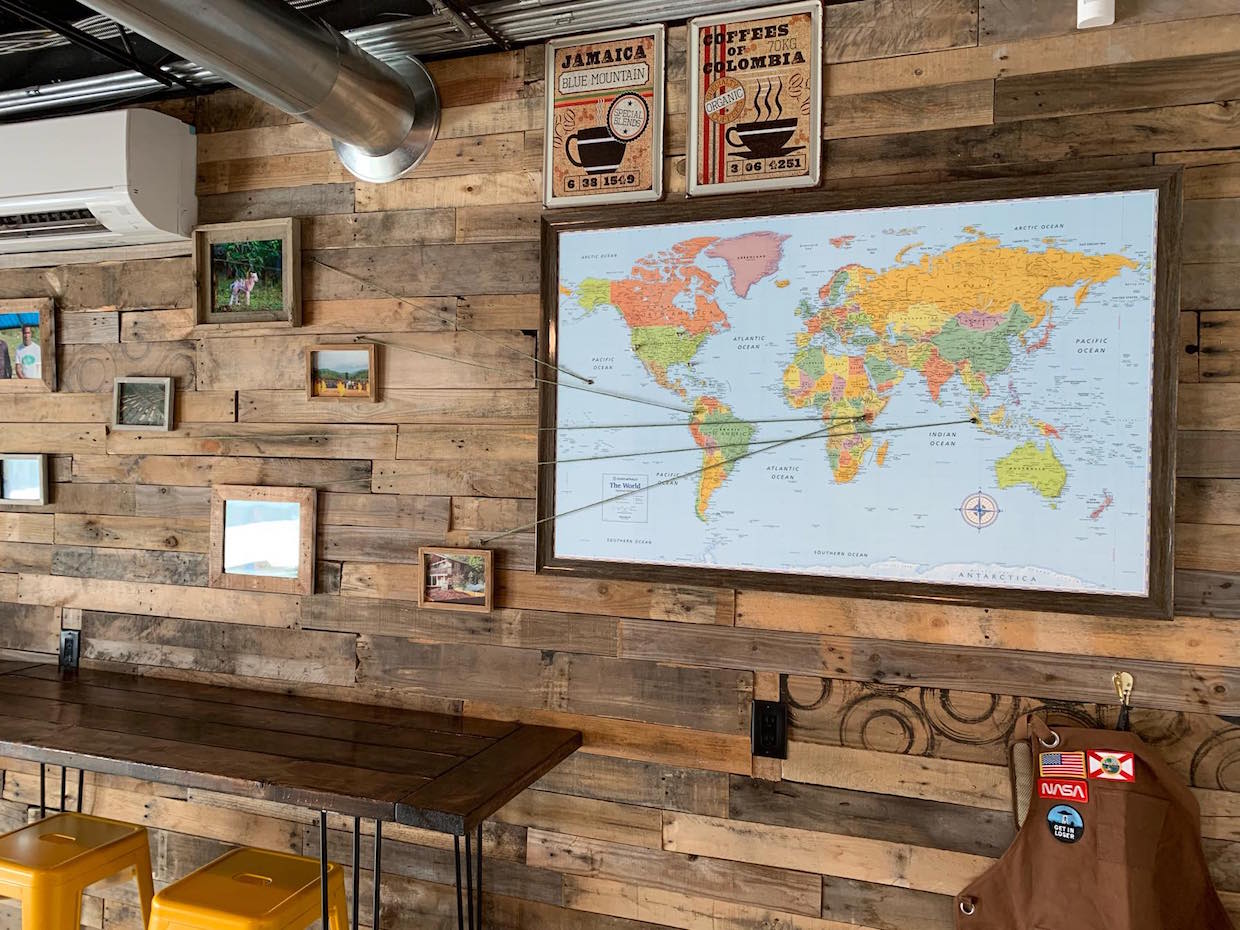 With no prior espresso technician experience, Hilligoss took it upon himself to restore or refine all of the main components — including the boiler, the group heads and the electrical setup — of a used Astra espresso machine, which now sits atop the small bar for drinks service.
Through this passion for coffee knowledge and the many variables and processes that ultimately lead to a great cup, Hilligoss and Pier 13 Coffee are boldly going where no business has gone before.
"There's not a specialty roaster or cafe anywhere in town," explained Hilligoss. "I really want to create something people in Titusville will enjoy."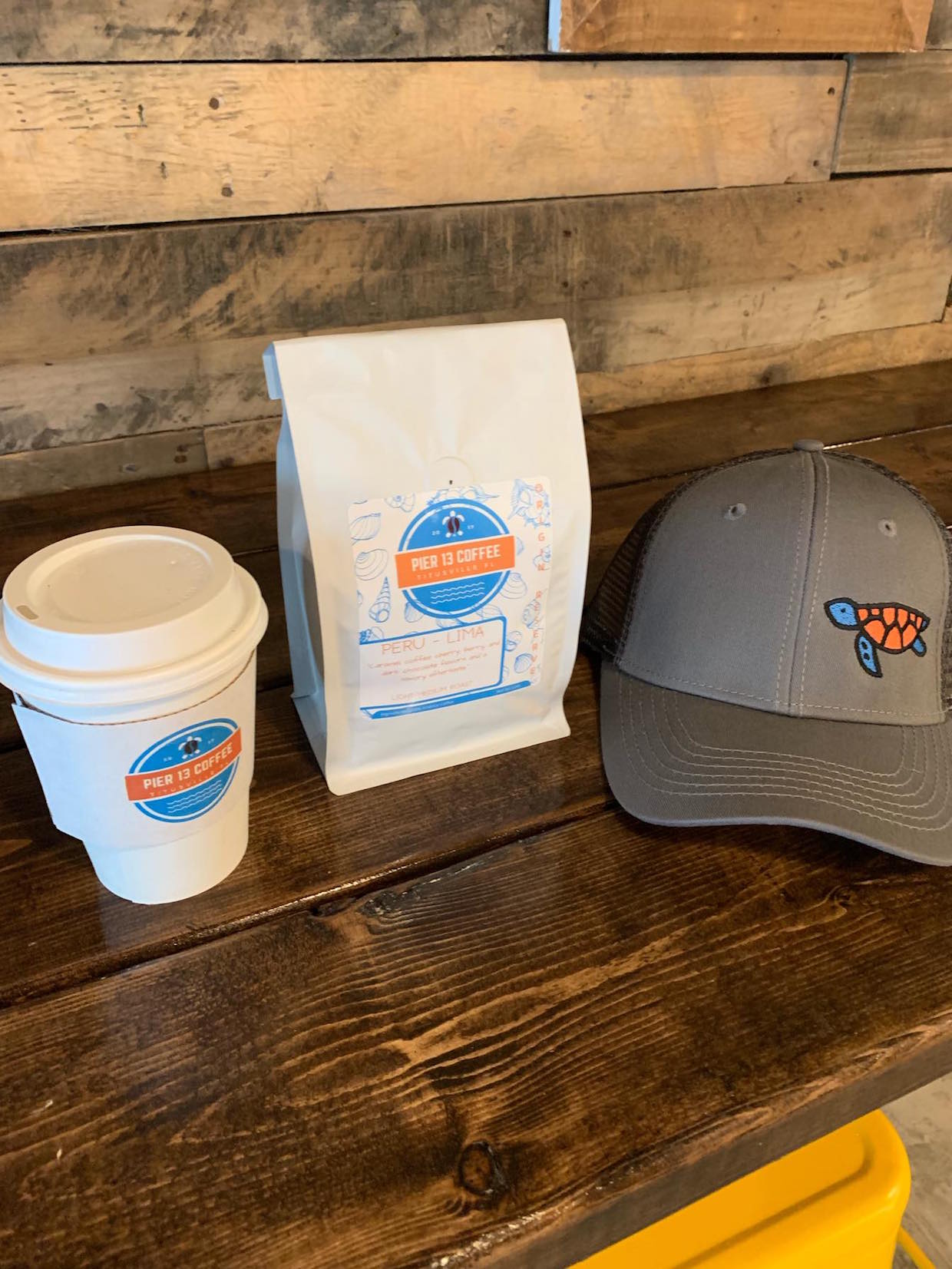 Pier 13 is now open at 322 S Washington Ave. in Titusville, Florida.  
Craig Batory
Craig Batory is a writer, marketer and coffee professional working and living in Detroit.