With nine years under its belt serving the Toronto, Ontario, area wholesale market with Italian-roast blends and single origin coffees, Barocco Coffee Company has opened its first brick-and-mortar retail location. The new downtown coffee bar, called Barocco x Nino, is a partnership with local Italian bakery Nino d'Aversa.
The new 2,000-square-foot cafe serves an extensive menu of breakfast, pastries and lunch, including salads and pizza. A 16-flavor gelato bar and fresh breads are also attracting hungry patrons to the new location in the Dufferin Grove neighborhood, which represents Nino d'Aversa's sixth retail shop, and its first in central Toronto.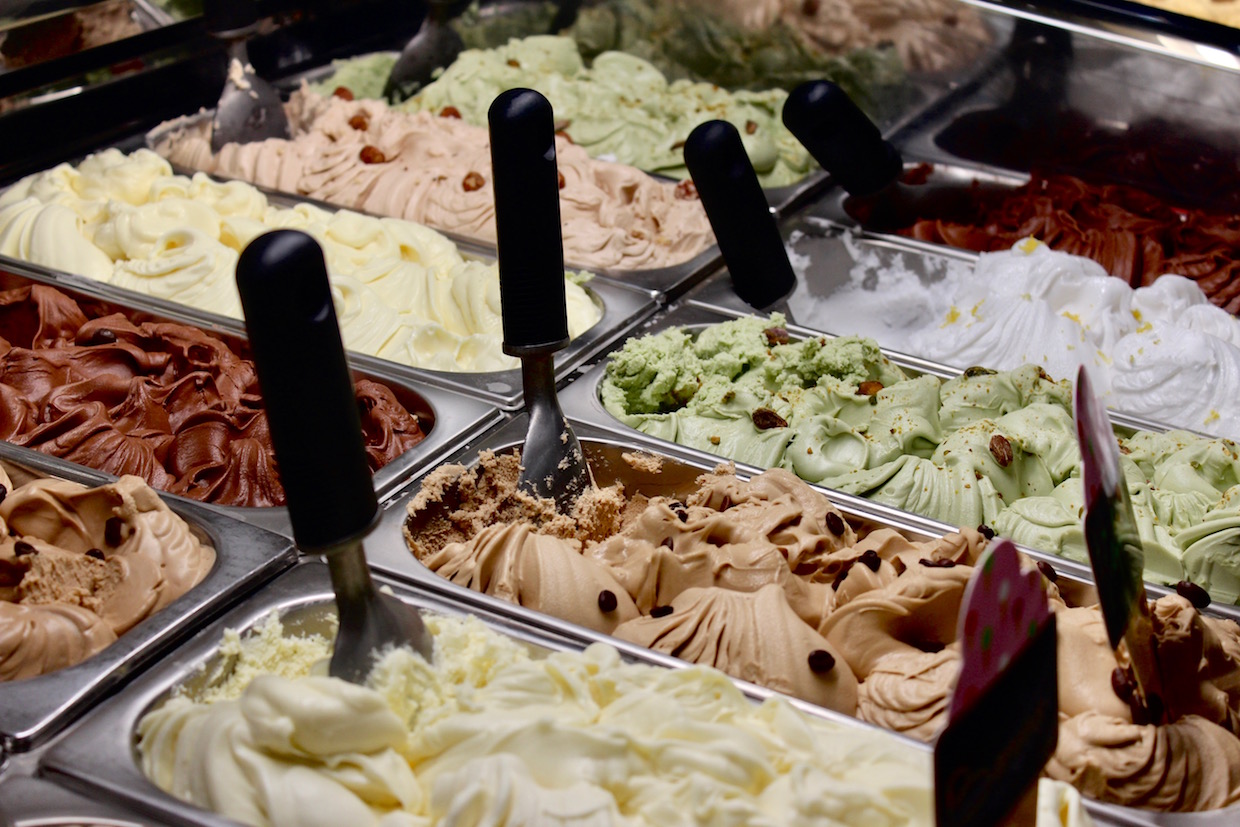 A roughly 100-square-foot space is devoted to a mini Barocco coffee roastery. Guests can take in the sights and smells emanating from a 1-kilo Toper roaster overseen by Barocco Master Roaster Noah Walker as it turns out fresh beans exclusively for the shop. Barocco's 120 wholesale customers throughout the greater Toronto Area will continue to be served from the 7,000-square-foot main roastery in Mississauga, Ontario.
To showcase fresh flavors directly to the public at Barcocco X Nino, the action on the bar is centered on a 3-group Victoria Arduino Black Eagle Gravimetric espresso machine paired with a Nuova Simonelli Mythos 2 grinder plus a Platinum Series Bunn batch brewing system. A manual pourover program focuses on Hario V60 and Origami drippers, while Barocco's Appian blend is available chilled, on tap and nitrogen-infused.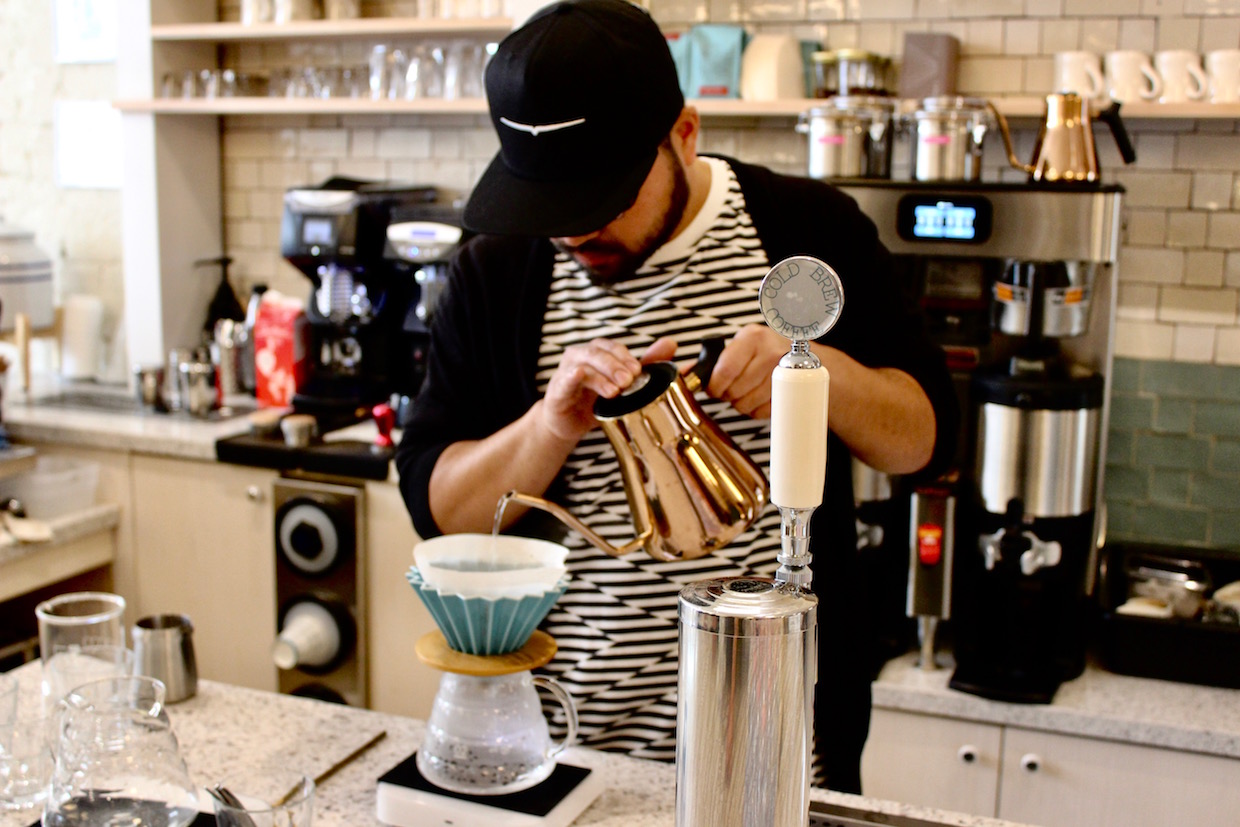 Barocco taylors its menu of espresso drinks using different blends for different beverages. A cortado at Barocco X Nino is made with Barocco's light-roasted, fruit-forward Biondo blend of Ethiopian Yirgacheffe and Kenyan coffees, whereas its "quintessential Roman espresso" blend of Colombian, Brazilian and and Indian beans is used for the house cappuccino.
Barocco Coffee President Bruno Colozza told Daily Coffee News that the company takes a delicate approach with the robusta in that traditional Italian espresso — grown at 960 meters in Mudigere, Karnataka — in order to accentuate smoothness and sweetness while minimizing the less desirable attributes often associated with the coffee species.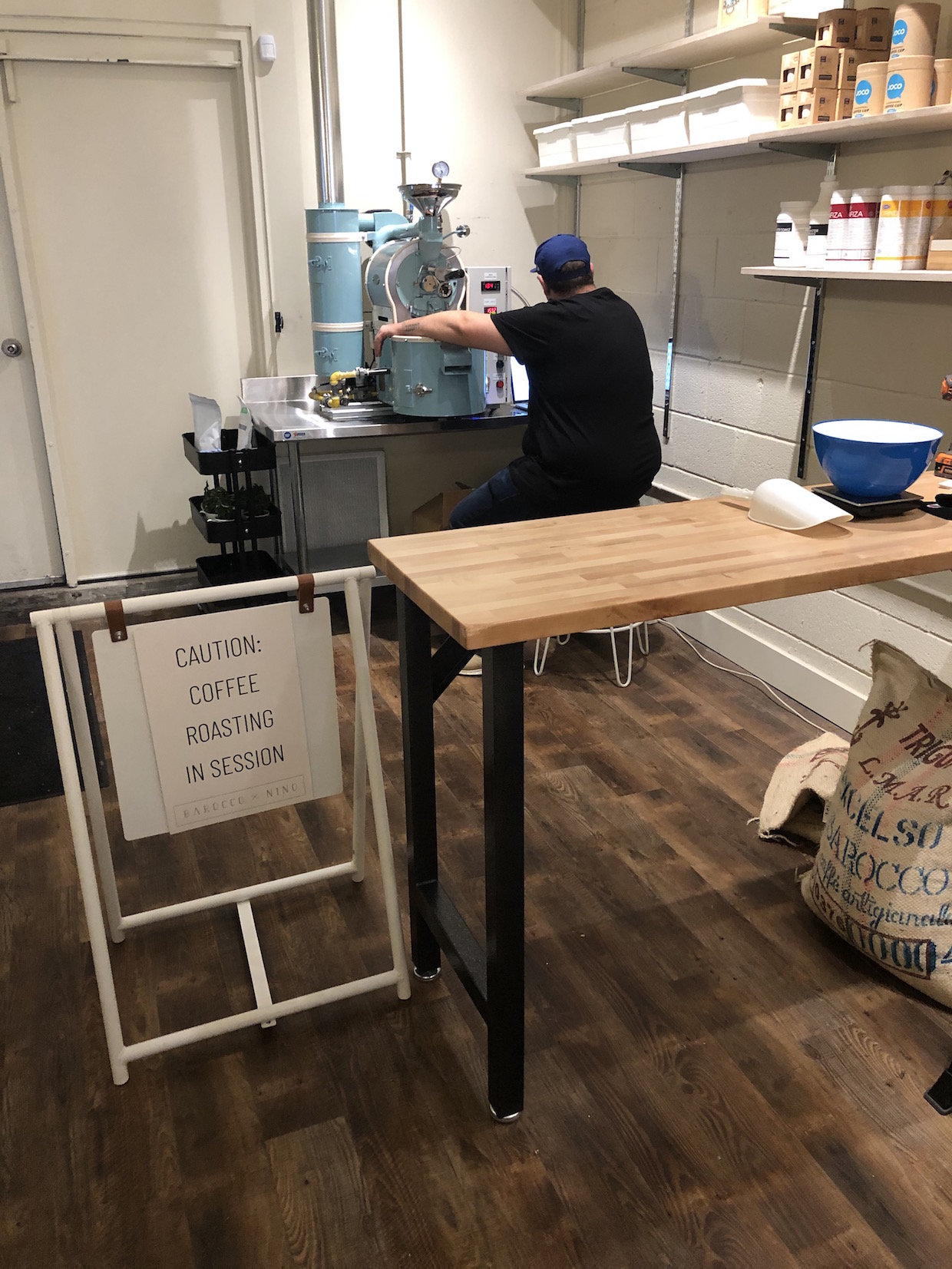 "We stretch the roasting time to extend the development of the roast [for a] traditional slow method, and then age it for a short time for further degassing," said Colozza. "This results in a smoother taste profile and increased sweetness that is usually not an inherent trait of robusta."
All that golden crema and creamy cascade blends well with the color palette subdued white paint on rugged brick walls, rustic wood surfaces and sophisticated hanging globes of light. The interior design lead by Toronto's Lisa Ho Studio is laid out like a food hall or marketplace, recalling the bustle of artisanal markets in Italy with which both companies feel a kinship.
Colozza told DCN that the partnership between the bakery and the coffee company started by way of an introduction by a mutual friend and has proven to be a perfect fit.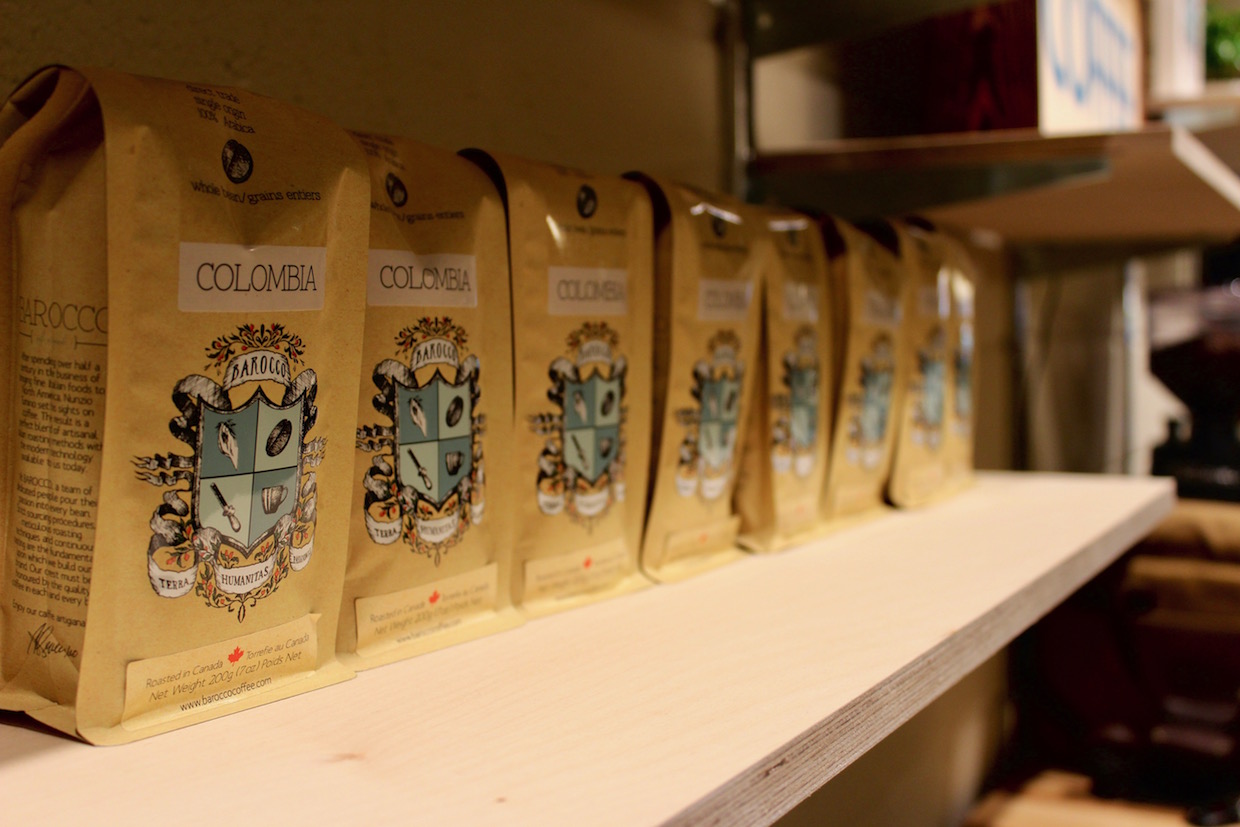 "We felt that we needed a food and pastry offering and wanted an existing brand with some history, but one that was not yet in the downtown core," said Colozza. "Nino d'Aversa checked all the boxes. They also were flexible and allowed us to take the lead in design and curating the menu."
To build upon its newly direct connection with consumers and its greater visibility to the coffee community at large, Colozza said Barocco plans to increase its presence at specialty coffee events such as Beanstock Coffee Festival. The company will also offer more coffee and brewing educational programs for consumers, while also taking advantage of its micro-roastery to expand its offers of rare, exclusive and otherwise unique single origin coffees.
Barocco X Nino is open now at 974 College Street in Toronto.
Howard Bryman
Howard Bryman is the associate editor of Daily Coffee News by Roast Magazine. He is based in Portland, Oregon.