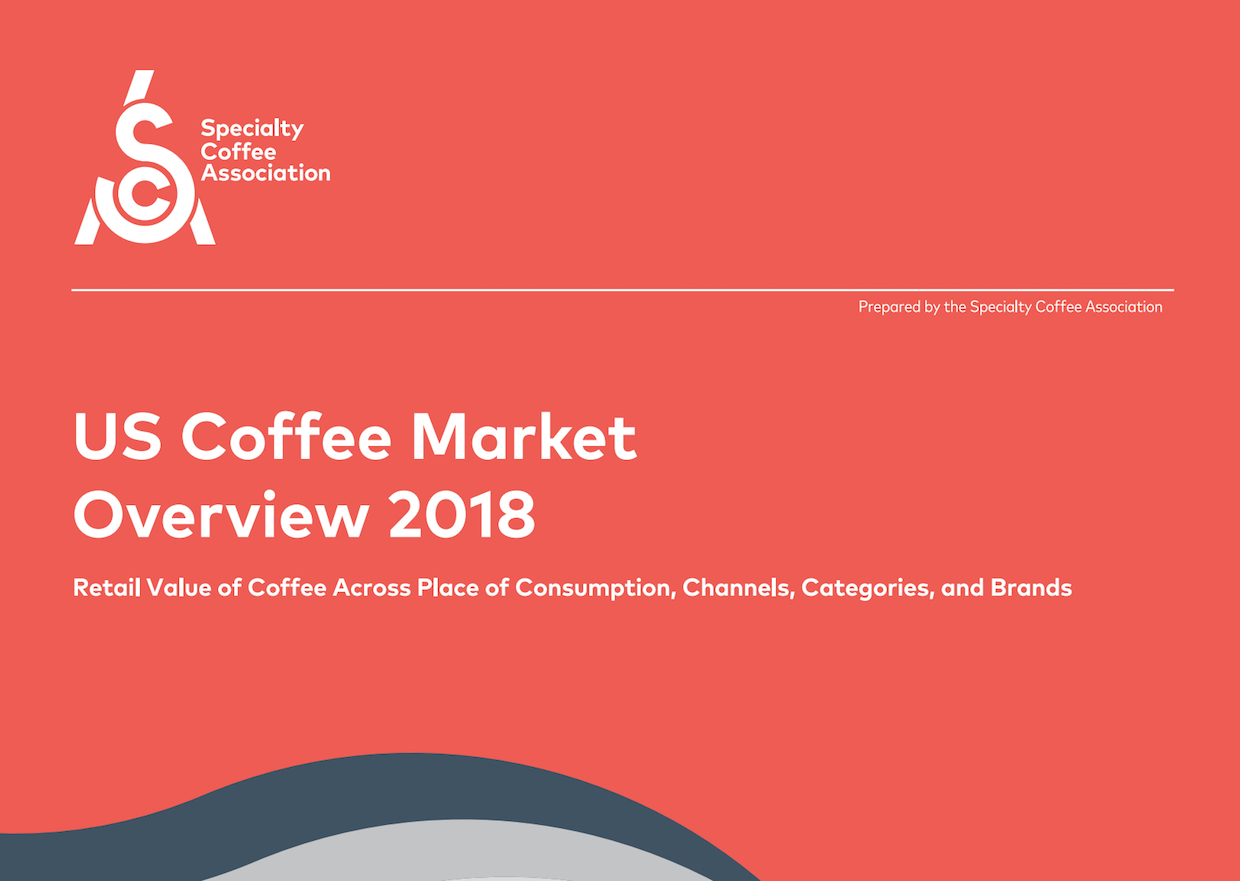 The United States coffee market grew by about 9% in 2018 to a total value of approximately $87-88 billion, according to a recent report from the Specialty Coffee Association.
Using data gathered from studies over the past year from several leading market research firms, the SCA report provides a brief overview of the total U.S. coffee market, using layered pie charts to help industry professionals grasp the share of various market segments.
"The US coffee market offers a unique vantage point for an overview of the current coffee industry and consumer habits," SCA CEO Yannis Apostolopoulos said in an announcement of the 2018 report's release. "We hope this report, created with data from a wide range of public sources, will provide valuable insights into what to expect in the coming months and year ahead."
In the 2018 report, the "Away From Home" segment accounts for approximately $73.9 billion of the total coffee market, while "At Home" accounts for the remaining $14 billion.
The largest single market category remains retail coffeehouses, which account for $26.3 billion of the total market, with $11.7 billion of that attributed to Starbucks. Quick-service retail (QSR) came in a $14.5 billion, $4.8 billion of which was attributed to Dunkin' in the "donut shops" sub-segment.
Despite the best efforts of thousands of players in the U.S. specialty coffee industry to boost at-home consumption of high-quality roasted coffee, the estimated value of "Whole Bean" coffee in the "At Home" segment accounted for just 1.25% of the total market at approximately $1 billion. That's compared to $5.4 billion for "Pods" and $6.6 billion for "Standard Ground Coffee."
Of the whole bean coffee value in the home segment, Starbucks maintained nearly half, according to the report.
The full report, titled "US Coffee Market Overview 2018" is available free to members or for purchase here.
Nick Brown
Nick Brown is the editor of Daily Coffee News by Roast Magazine.