After shutting down its original location at the Lake Forest Metra train station in the far north suburbs of Chicago, Reprise Coffee Roasters made its home farther down the Lake Michigan coast with a roastery and cafe in Winnetka. This past summer, Reprise has done it again, opening a 1,500-square-foot cafe even farther south in Evanston.
There, the company's self-described "Rancilio Superfan" status is maintained with a Rancilio Classe 9 machine on bar, supported by Mahlkönig grinders. It is there that the Reprise team may drop a chocolate bomb with cherry notes and "long, lingering sweetness" grown by farmer Don Francisco of Jinotega, Nicaragua and sourced through Gold Mountain Coffee Growers.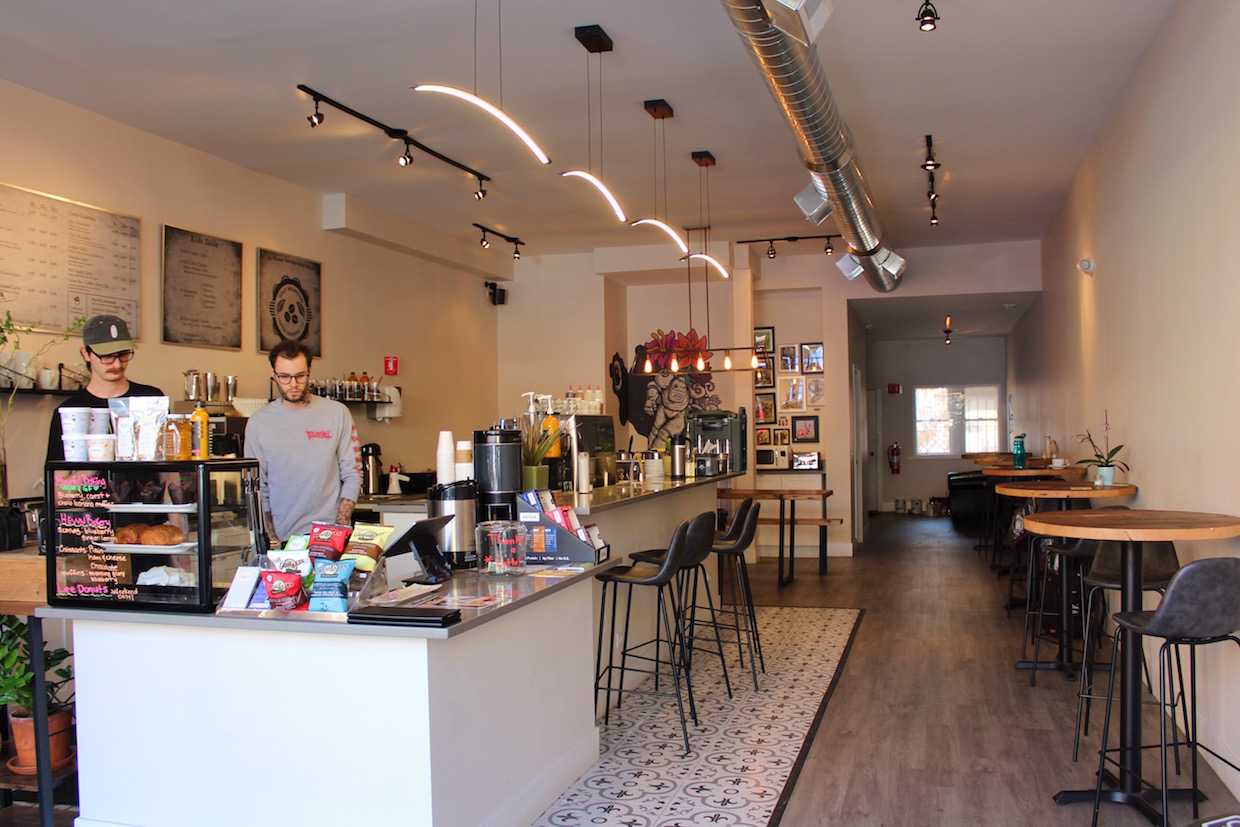 The latter company, which operates its own farm in Nicaragua while helping to support others through technical assistance and market access, now also has a stake in Reprise Roasters, according to Reprise Founder and Owner Adam Paronto.
The Spanish Colonial architecture of the new cafe reflects the company's pride in its Nicaraguan relationships, while murals on the cafe walls celebrate its equal love for local connections. One work was created by Chicago artist Phineas Jones, while another is the first commissioned mural by Reprise barista and designer Peter Norman, both of which feature a floral theme in the spirit of the Reprise house espresso called Space Flower. The bathrooms are "all zigzagged up" up Zigzagism artist Jason Gaudette.
"Our whole mission as a coffee shop and roastery is to give back to our community, buy sustainably sourced coffees and thank everyone else on the supply chain," said Paronto, "We can officially call ourselves coffee grower-, roaster- and barista-owned."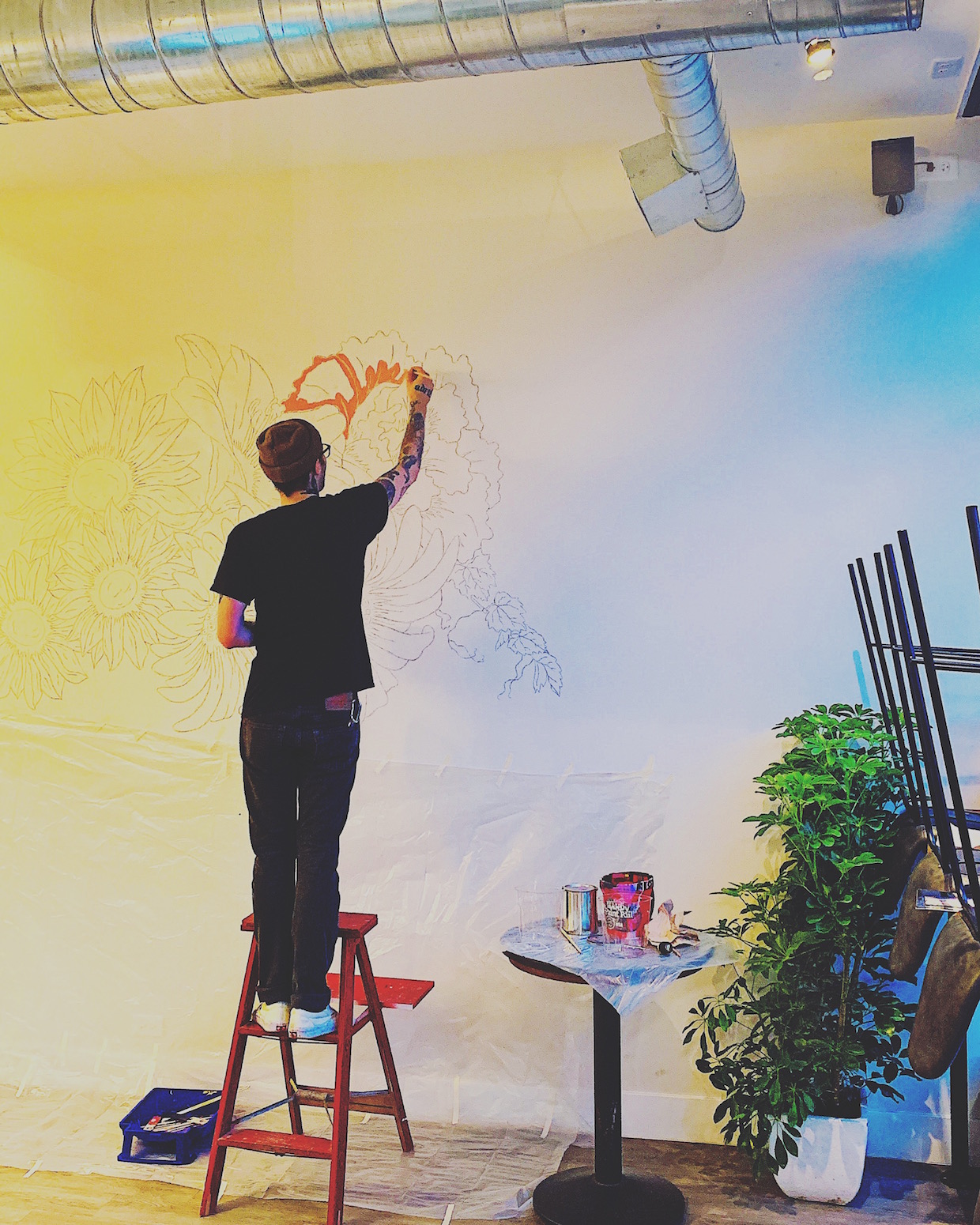 One of Reprise Coffee's first baristas, Hunter Owens, is now a co-owner of the new shop.
"Hunter is the first individual we wanted to invest in, to develop his career in coffee," said Paronto. "Hunter is an Evanston local and walks to work every day. He's the quintessential American cafe owner and makes it a priority to be known and understand our town and forward our mission."
While samples and small batches continue to be roasted on the company's original 5-kilo Buckeye Coffee roaster in Winnetka, much of Reprises coffee is roasted through a 10-kilo Mill City roaster in a warehouse roastery in Libertyville shared with their comrades at Highroad-based Tala Coffee Roasters.
"They have been amazing friends since before both of our ventures," said Paronto, "and we are incredibly lucky to be able to collaborate with them in this way."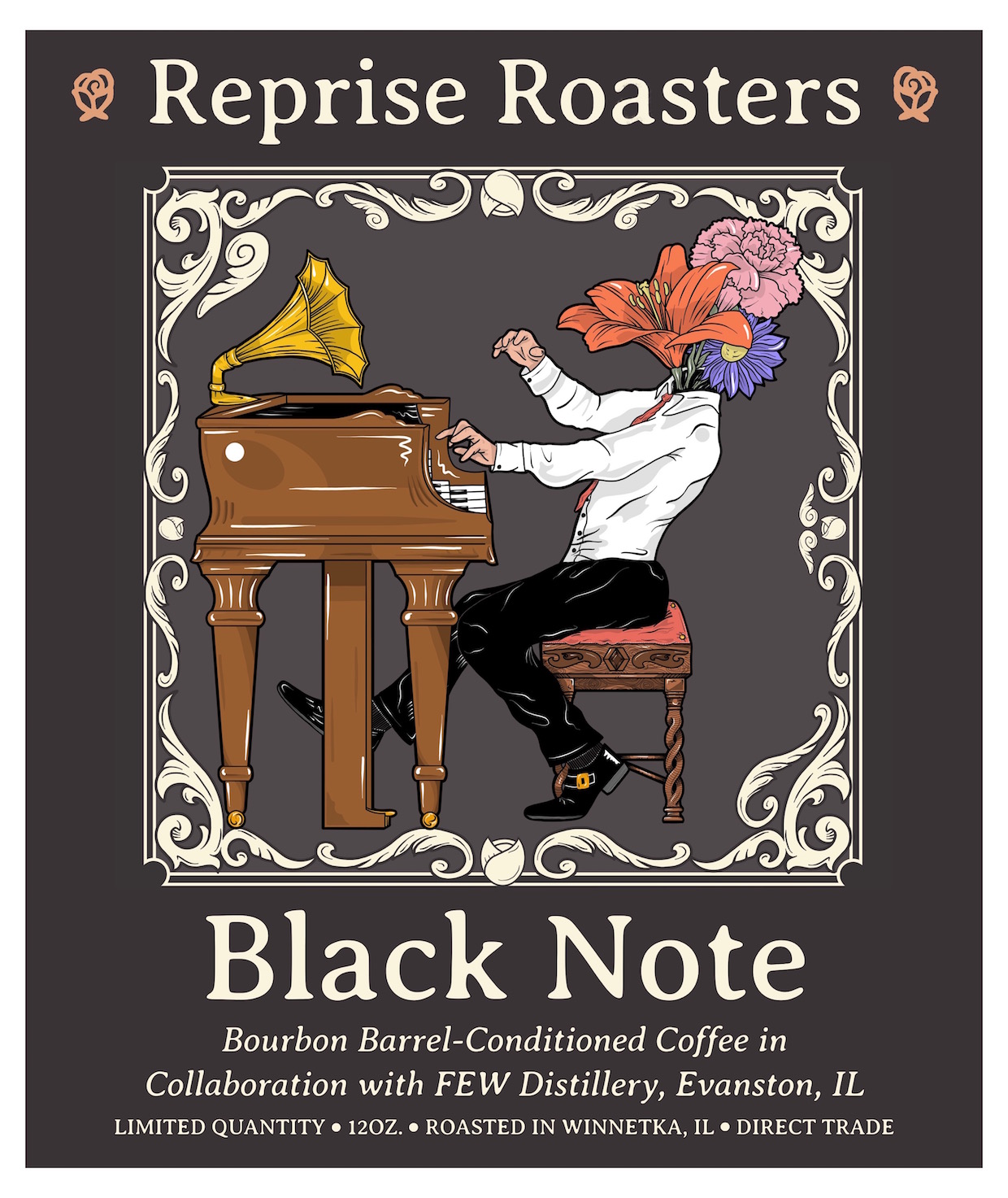 Additional collaborations are soon to come. At the Winnetka location, a collaboration is underway with Lake Bluff Brewing Co. to build a new combined coffee roastery and beer brewery. Paronto said Reprise is also currently ironing out a basement sub-lease for microgreens grower Achaia Greens, who is relocating to Evanston from South Carolina, providing Reprise with an opportunity to support sustainable agriculture, a fellow small business and to offer fresh greens actually grown in-house.
Said Paronto, "Keeping active in our community, and 'walking the walk,' is something we take pride in."
Reprise Coffee Roasters is now open at 710 Main St in Evanston, Illinois, just Northwest of the Main Metra station.
Howard Bryman
Howard Bryman is the associate editor of Daily Coffee News by Roast Magazine. He is based in Portland, Oregon.