In an act of perseverance even greater than grinding a dense, light-roasted coffee by hand, German manual coffee grinder maker Kinu Grinders has survived and thrived after a fire ravaged its factory one year ago.
Christian Biernatek, Kinu's vice president of sales and son of company founder Dr. Eduard Biernatek, told Daily Coffee News that the wild blaze that took place in December of 2018 was a spectacle he'll never forget.
"I can remember how me and my dad tried to extinguish the fire," said Biernatek. "He ran in the factory but already the fire was too big. It was a life-threatening situation that we have never experienced before and only know from Hollywood action films in the cinema."
Biernatek said his family built the factory from scratch on an empty lot in Reghin, Romania, 28 years ago. They were told by the Reghin fire brigade that the cause of the fire was most likely electrical, but the building was so thoroughly destroyed they may never know for sure. Towering flames roared for more than eight hours, completely consuming more than 21,500 square feet of factory space that included materials storage, production tools and machinery, and ready-to-ship grinders in the thick of the holiday shopping season.
As if that wasn't enough, the massive amounts of water used to extinguish the blaze combined with Transylvania's wintry weather inside the roofless husk of a building resulted in icy conditions that further damaged the remaining structure and equipment.
"It was clear from the beginning, after we [saw] the damage, that we [had] to rebuild the company completely from zero again, to continue the story of Kinu Grinders," said Biernatek.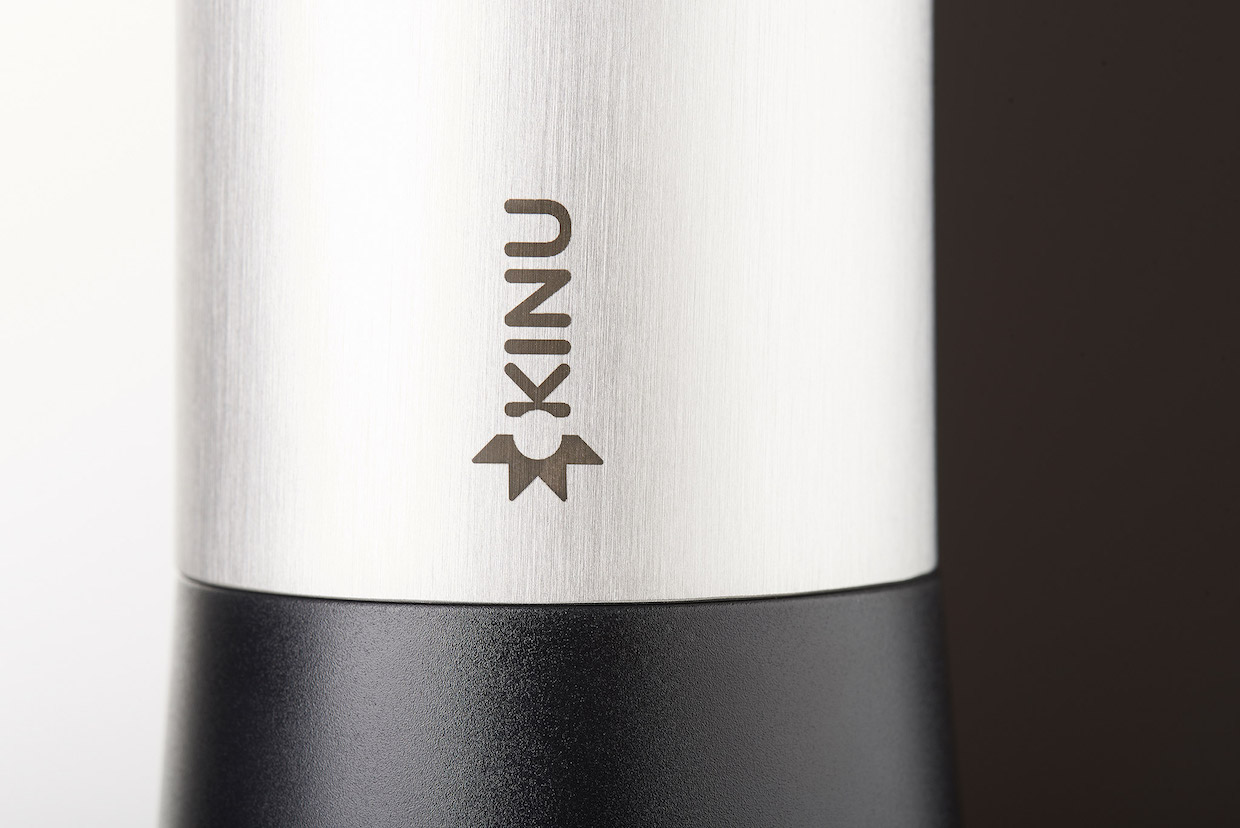 Prior to the fire, things were looking great for Kinu, with strong sales and a variety of projects in the works.  Afterwards, business ground to a halt. The company was forced to cease production of the Kinu Traveler, a compact grinder designed for portability that was just being prepped for release.
"Our production capacity was severely affected by the fire," said Biernatek. "The Traveler has a beautiful design, but unfortunately it is also difficult to manufacture."
Though some projects were shelved and a backlog of customers waiting for shipments was extensive, Kinu did manage to continue sales of variations of its established M47 model grinder through 2019, generating the revenue needed to rebuild and resume its overall progress.
In June 2019, six months after the fire, there came the M47 Phoenix, featuring the same internal components as the original M47 but skipping the clicking adjustment dial, exterior "thumb stopper" and newer magnetically-attached steel catch cup. Replacing those is an older-style stepless adjuster, a silicone grip, and plastic cup with a silicone o-ring, respectively. Food-safe ABS plastic is used in place of steel in other areas as well. Kinu sells this grinder for $199 USD, roughly $130 less than the original M47.
"After the fire incident in our manufacturing facility, the scarce resources left were used to create a simpler-to-produce grinder that satisfies the high standard of Kinu grinders and more reasonable pricing demanded by our customers," said Biernatek. "From the ashes of our main building, Phoenix was born with the mission to put high-end coffee grinding in the hands of as many coffee enthusiasts as possible."
In October, at the HOST trade show in Milan, the company launched the M47 Simplicity, a sort of halfway grinder between the Phoenix and the original. For $275, the Simplicity retains more metal overall and does include a thumb stopper. Upon launching the Simplicity, Kinu also revealed its optional new pourover replacement burr, compatible with all M47 model grinders. This was engineered in response to feedback from users regarding how M47 grinders performed better in the espresso range than they do for coarser-ground brew methods.
"Because of its geometry, it produces a different type of particle size distribution, which yields a sweeter brew with more clarity and better aroma separation," said Biernatek. "We went through several prototypes and chose the final model that balances both brew quality and ease of use."
The new burrs also earned Kinu a welcome boost in visibility last month when they were used on stage by Dutch barista Wendelien Van Bunnik to win the 2019 World Aeropress Championship. Today, a new roof has just been completed on the old factory, which has also been completely rebuilt on the inside.
Kinu production and research equipment is now headed back to the original factory floor, where the future once again looks bright. Though multiple prototypes and data were lost in the fire, plenty of documentation remained in offsite offices, as well as in the undaunted brain of Eduard Biernatek.
"I can confirm that my dad has a lot of grinders in his mind," Christian Biernatek said. "But our actual mission is to recover the factory first like it was before, and refit it with CNC machines… It is the hardest time in our lives, but with the help of our customers and their support during this period, we achieved the first step already, and this is the power that we need to look forward into the future to build beautiful coffee grinders for all coffee lovers around the world."
Howard Bryman
Howard Bryman is the associate editor of Daily Coffee News by Roast Magazine. He is based in Portland, Oregon.