The clever and industrious Germany-based design duo behind the Tonino roast color analyzer has returned with another quality control solution for specialty coffee professionals, this time for evaluating coffee before it's roasted. The Colino green coffee sorting kit is described by its creators as an eco- and budget-friendly solution for sorting and grading green coffee beans by size.
Paul Holleis and Marko Luther — the latter of which is also a key player in maintaining the free, popular and open-source roast profiling software Artisan — designed the system of manual sieves for roasters to separate green coffees by size on a smaller scale and at a fraction of the price of mechanical sorting and grading systems.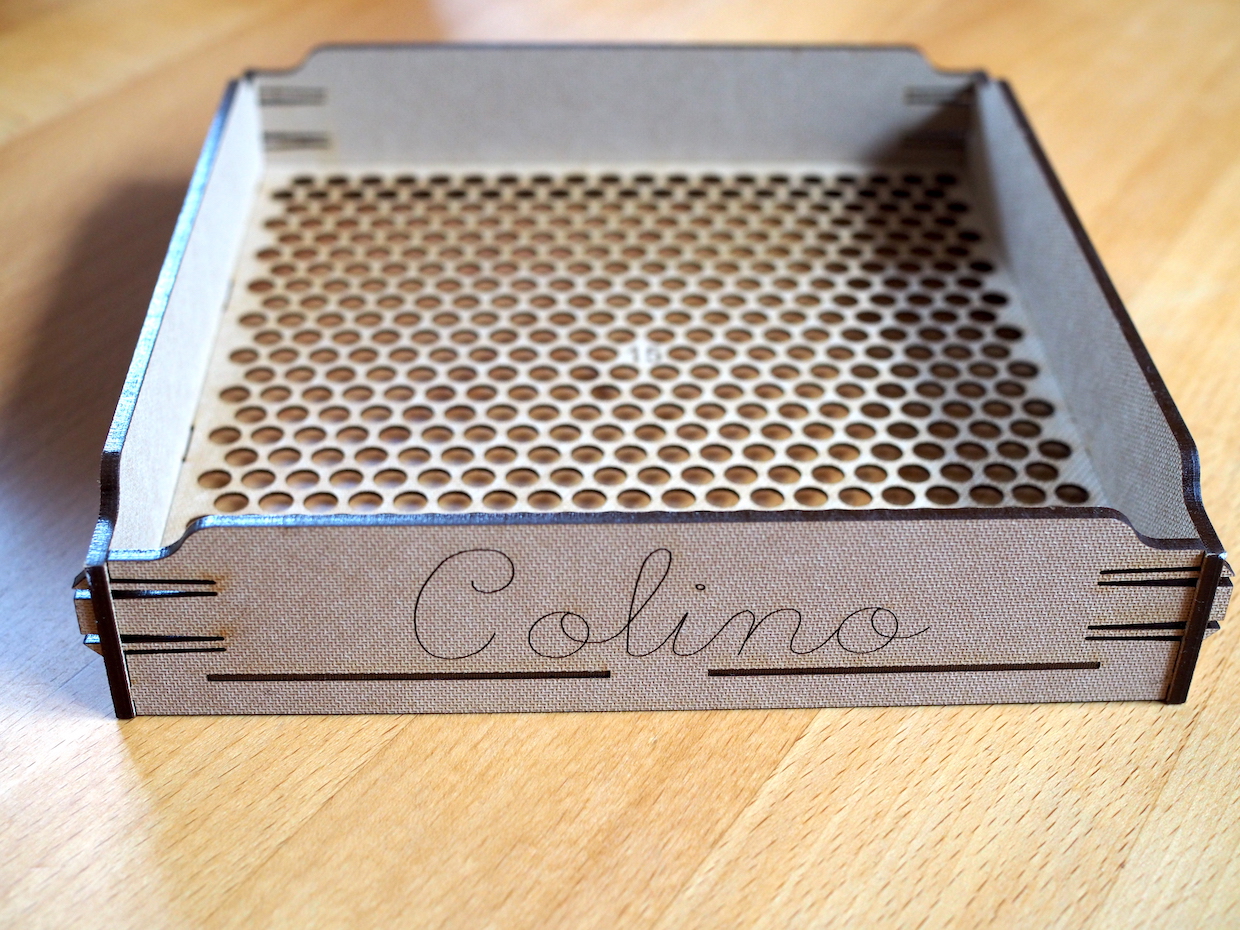 The Colino kit includes sieves sized specifically for arabica as well as robusta coffees, plus sieves with slotted holes for isolating peaberries. Like the Tonino, the Colino sieves are made entirely of Kraftplex, a 100% cellulose material made from FSC-certified, sustainably cultivated softwood.
Luther told Daily Coffee News that the idea of the Colino came about during the World of Coffee event in Berlin last year. While there to promote the launch of Artisan Plus, the company's new inventory management service that integrates closely with Artisan, a friend was showing off his own home-spun system of laser-cut plexiglass sieves that fit inside cake-baking spring forms.
"I immediately thought that this should be possible also with Kraftplex, too," said Luther, who also noted that the spring forms were not stackable and therefore lacked a means of catching the beans that passed through.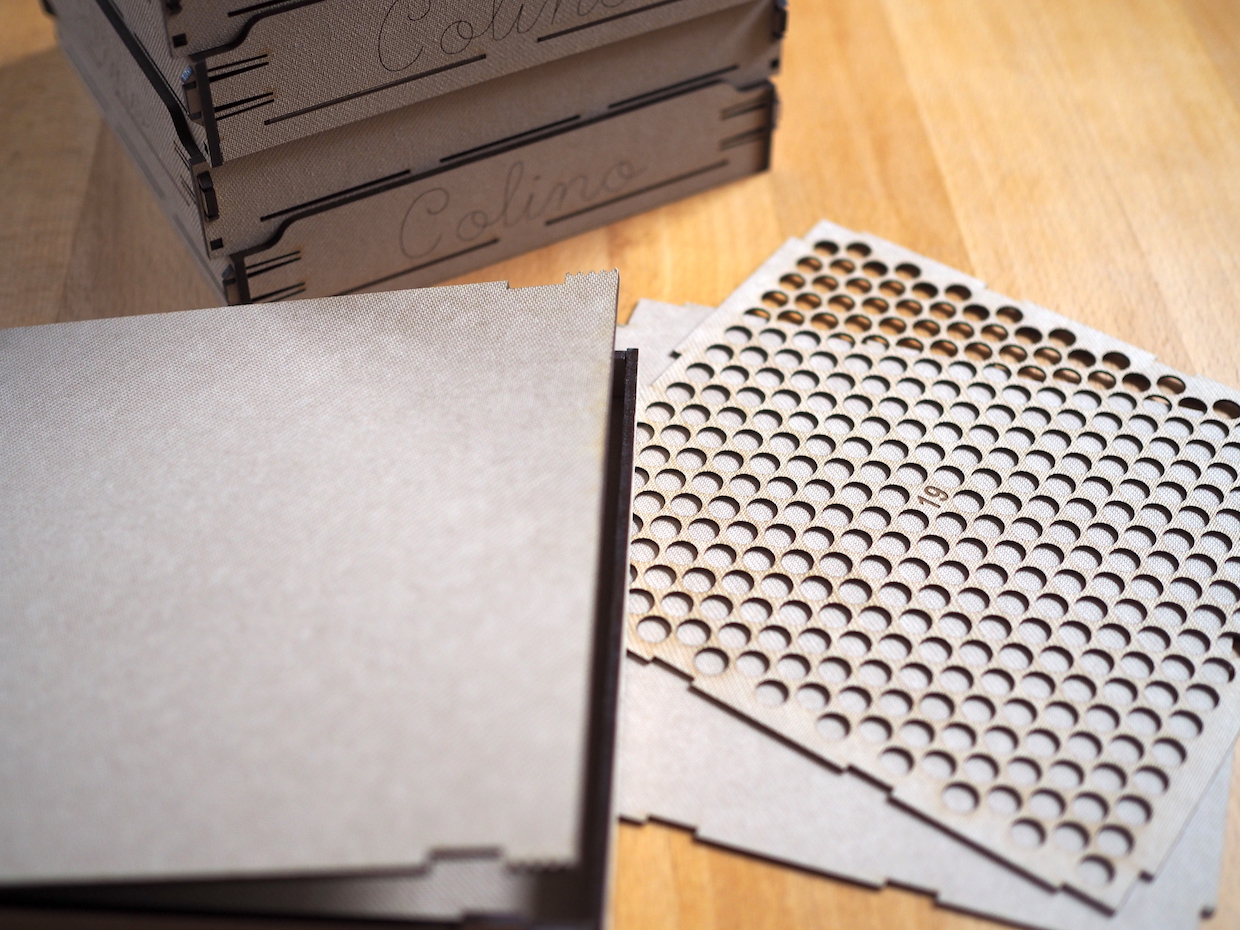 Officially released last month, the Colino kit includes interlocking parts that click together by hand into sturdy sieve trays. Hole sizes progress from tray to tray by industry standard increments of 1/64″ in diameter, laser cut with precision down to a 0.02-mm tolerance. For portability, all parts are just as easily disassembled, stacked and stored neatly in an included travel box.
"As for all our products, we tried to come up with a simple design with a minimal impact for the environment," said Luther. "One important aspect is product size, especially for sending them to the customer. The Colino is only available as compact kit, where the customer has to put together the sieves himself by easy clicking."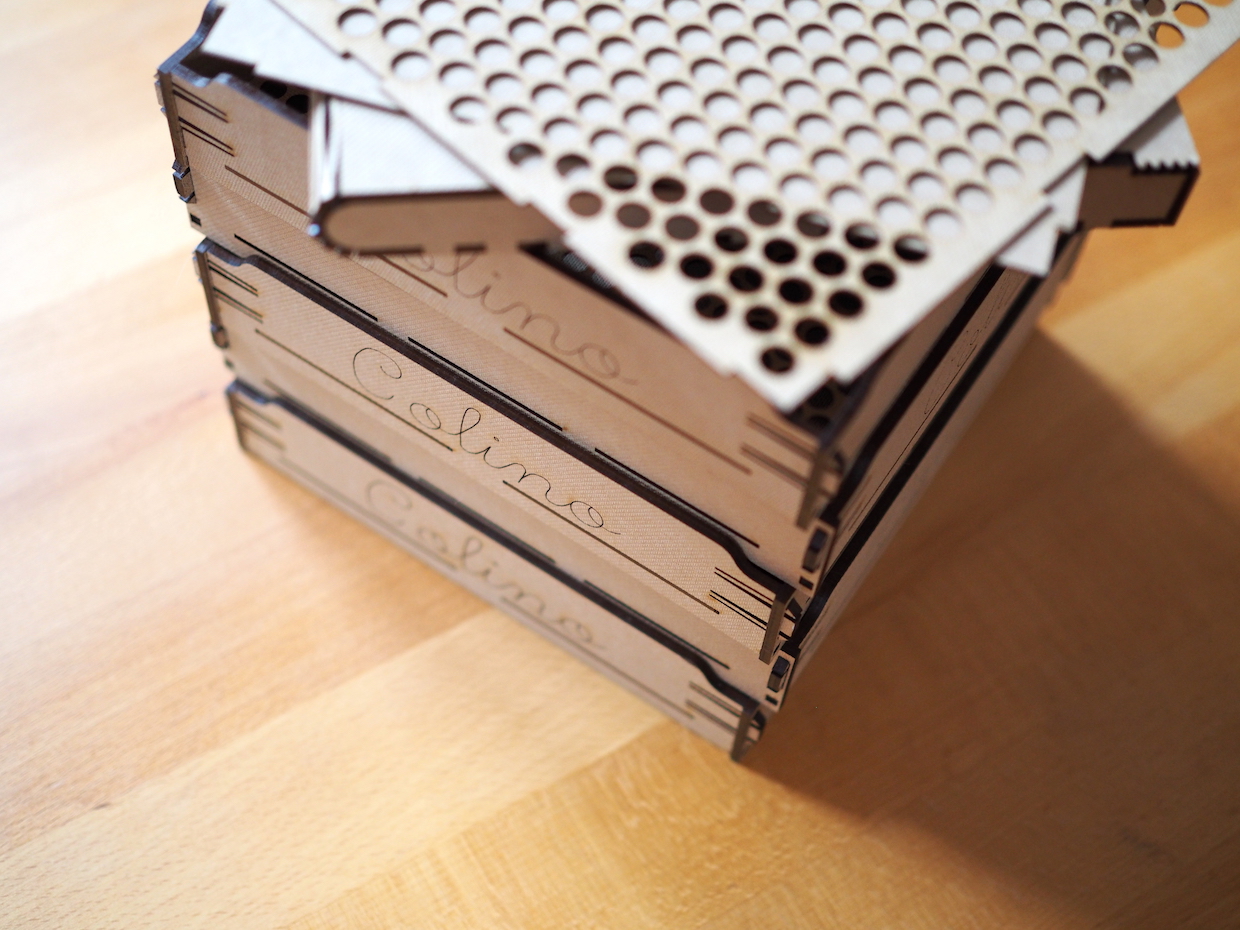 The Colino kit is on sale now at the website of the company whose name, due to legal restrictions, is technically Marko Luther und Paul Holleis GbR. The price for the standard kit is €169.00 (roughly $187 USD as of this writing). An extension set with additional screen plate sizes is available separately for €99 (about $110 USD).
Howard Bryman
Howard Bryman is the associate editor of Daily Coffee News by Roast Magazine. He is based in Portland, Oregon.