Emerging artists ought not to be starving, as the saying goes, nor should they be starved of good coffee. Such is the thinking behind a new coffee shop called Creative Grounds in Washington DC, whose slogan cuts straight to its core: "Art. Community. Coffee."
"I always tell people that I don't buy into the idea of the starving artist model," Creative Grounds Founder Asmara Sium, who originally hails from Eritrea, told Daily Coffee News. "I think that artists deserve to get paid for their work, and I think that they deserve support from the community."
A major goal of the new Bloomingdale neighborhood cafe is to simply provide a venue for local artists to display their work.
"I volunteered as the chair of the advisory board to the Smithsonian National Museum of African Art… and while I was there I realized that there were very few affordable spaces for artists to show their work, Sium said. "I've always been a huge fan and consumer of coffee, so I decided to take my love of the arts and my love of coffee and open up Creative Grounds."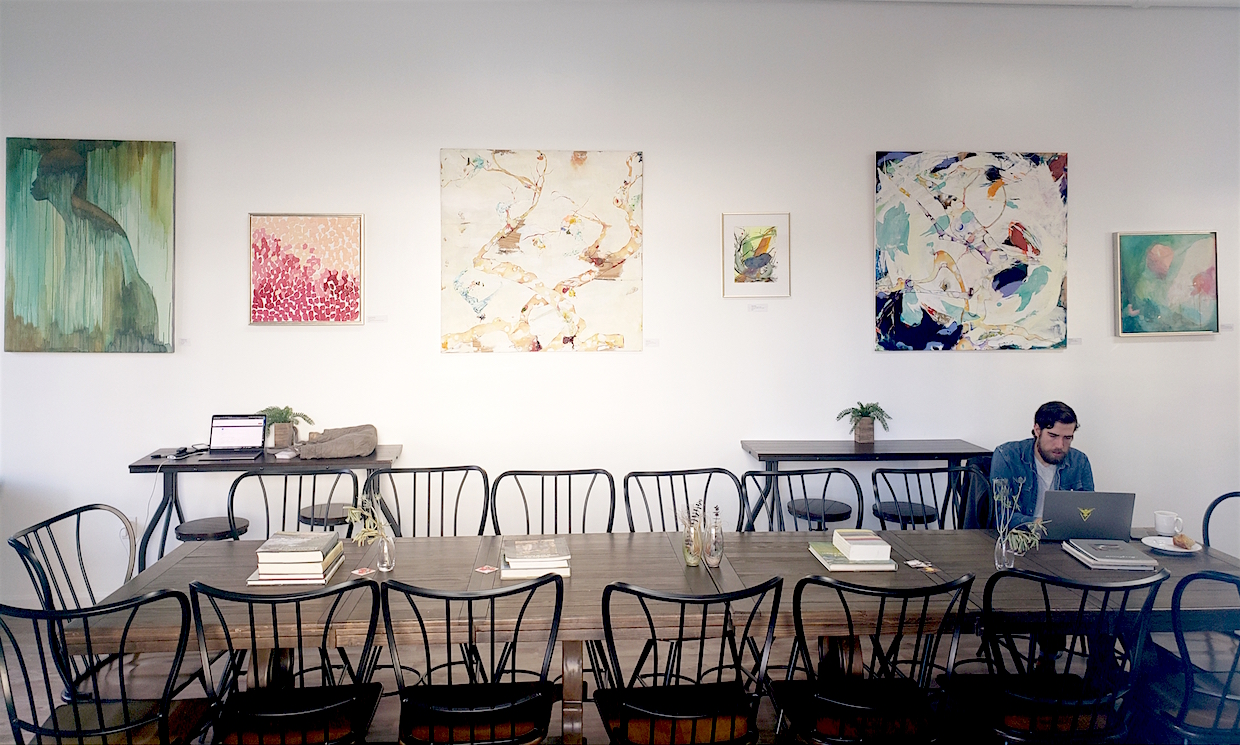 Sium's husband, Kenn Blagburn, is a real estate broker in DC, and the couple found a space that could combine coffee and arts education in one location. With the grand opening taking place in November and the coffee shop up and running, Sium is moving ahead with an ongoing series of arts and community events for the two-level space.
"Growing up, there just really wasn't that much of a presence," Sium said of the local coffee scene. "There was Starbucks and maybe a small, independent coffee shop, but very few. And now you see a proliferation of coffee spaces and it's great. It's a totally different place now, in terms of the arts and the coffee scene."
Creative Grounds features a coffee bar and gallery space on the main level, with studio space for both adult and youth classes in the basement. 
"Even when we're not having classes, we do have an open area where kids can come down and sketch or play with costumes or read books, so parents will be upstairs working and the kids are downstairs playing," Sium said. "We've definitely drawn parents who are not even necessarily a part of any programming, but they're just working and the kids are playing and everyone feels safe." 
The cafe and gallery space has bright white walls and hardwood floors with comfortable sofas in window alcoves facing a rotating selection of local artists' work.
Coffee is crafted on a Nuova Simonelli Aurelia II and through a variety of manual pourover methods, with beans supplied by Nagadi Coffee, a roaster based in nearby Silver Spring, Maryland.
The collaboration with local and like-minded vendors continues with the pastry options — including items such as craft pop tarts, vegan banana loaves and quiches — which come from Bethesda, Maryland's Sweet Teensy Bakery.
"I knew that I wanted to go with smaller companies," Sium said of the choice of suppliers, "and I knew that I was interested in women-owned companies and businesses of color. Then all the taste-testing happened after that."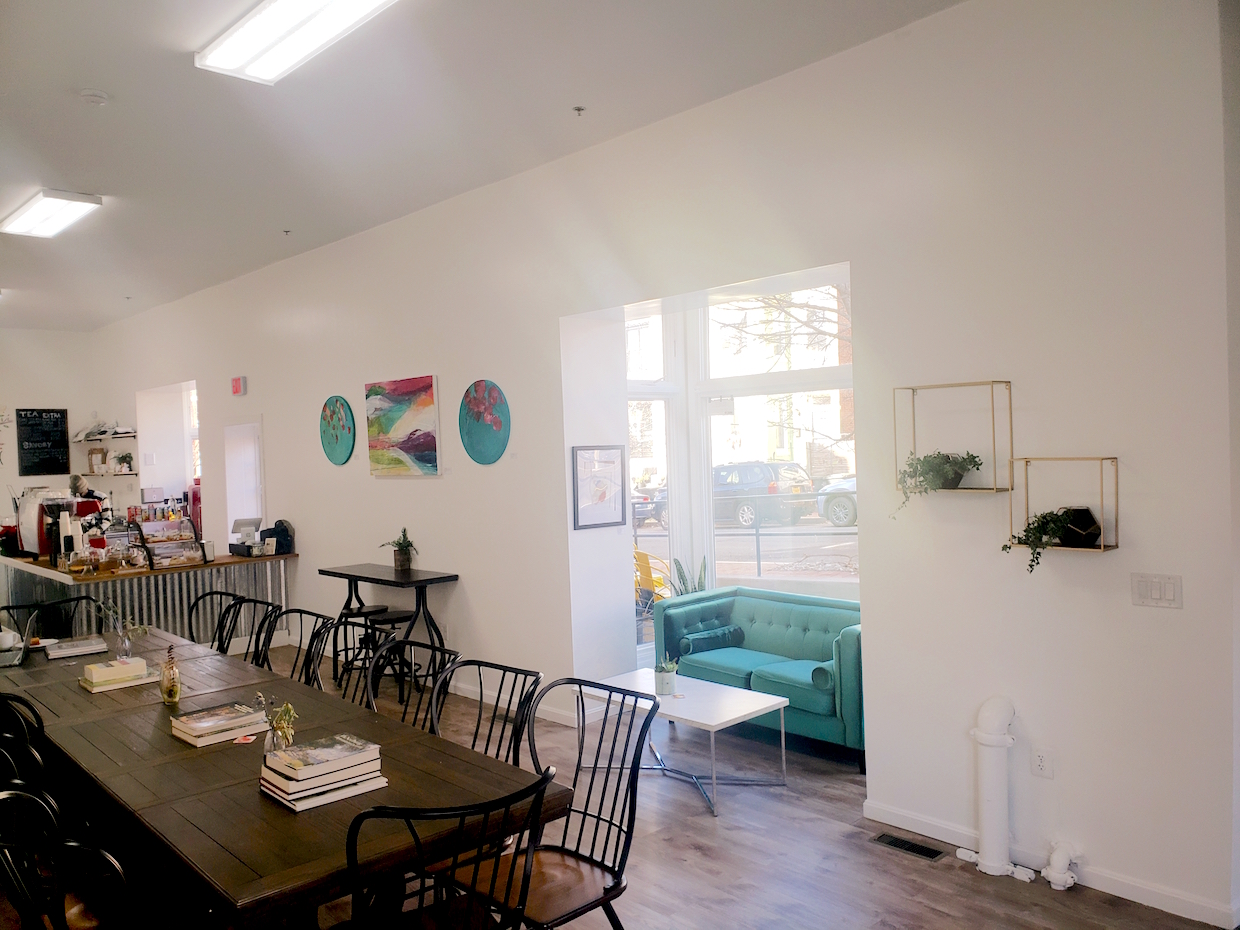 Sium also plans to feature the art and tradition of coffee consumption itself, hosting demonstrations of the traditional coffee ceremonies of her native Eritrea and its neighbor, Ethiopia.  
"In January, [the gallery] will be an exploration of faith, and it's going to feature the work of Eritreans and Ethiopians," Sium said. "That is when we will have the coffee ceremonies. The idea is that you sit there together and you have three cups of coffee — it's this wonderful experience where everyone is brought together to enjoy coffee, but also to enjoy connecting with other people."
Fionn Pooler
Fionn Pooler is a freelance writer and former coffee professional based in Ann Arbor, Michigan.