A sweet, salty slab of beef brisket may not be the first pairing that springs to mind for a short, silky cortado. Yet for coffee professional Dusty Miller, who grew up working in his family's barbecue restaurant, Miller's Smokehouse in Belton, Texas, the two finished products have some fundamentals in common.
"I realized that coffee takes a ton of work and preparation from a ton of different people, from start to finish — and the same goes for our barbecue," Miller said, following that train of thought from sourcing to roasting. "The roaster is basically like your pit, and the beans are like the meat. You have to adjust the heat and airflow in both processes to get the results you want."
Over the past two-plus years, Miller has been building bridges between the two specialized culinary fields through his coffee business Penelope Coffee Co., which recently opened a full-on coffee shop and breakfast cafe within the Smokehouse space.
Penelope Coffee traces back to 2017, with Miller having returned to the family business after a stretch of working as a CPA about an hour's drive south in Austin. While great coffee could readily be found in Austin, it remained a rarity locally, so in 2017, Miller teamed up with Miller's Smokehouse General Manager Amadeo Chapa for barista training through Noble Coyote Coffee Roasters in Dallas and Cuvée Coffee in Austin. Miller bought a La Marzocco GB5 and a Wilbur Curts batch brewer from Cuvée and installed them on the bar at Miller's Smokehouse.
By 2018 Miller's Smokehouse was hosting breakfast pop-ups on the weekends and holidays, while the small bar at the Smokehouse had essentially become a high-end multiroaster shop, with offerings from the likes of Cat & Cloud (Santa Cruz, California), Flat Track Coffee (Austin) and Pinewood Roasters (Waco). Said Miller, "We're not a cafe, but more of a coffee bar in a barbecue restaurant."
After a year of operating with that model, Miller went whole hog with his coffee program, purchasing a San Franciscan SF25 and setting it up in a former meat processing facility just down the street from the Smokehouse. Miller and Chapa traveled to North Carolina and received roaster training from Don Cox of Bald Guy Brew.
"We still get advice from Don and send him samples of our roasted coffee," said Chapa, who now serves as the head roaster and green coffee buyer.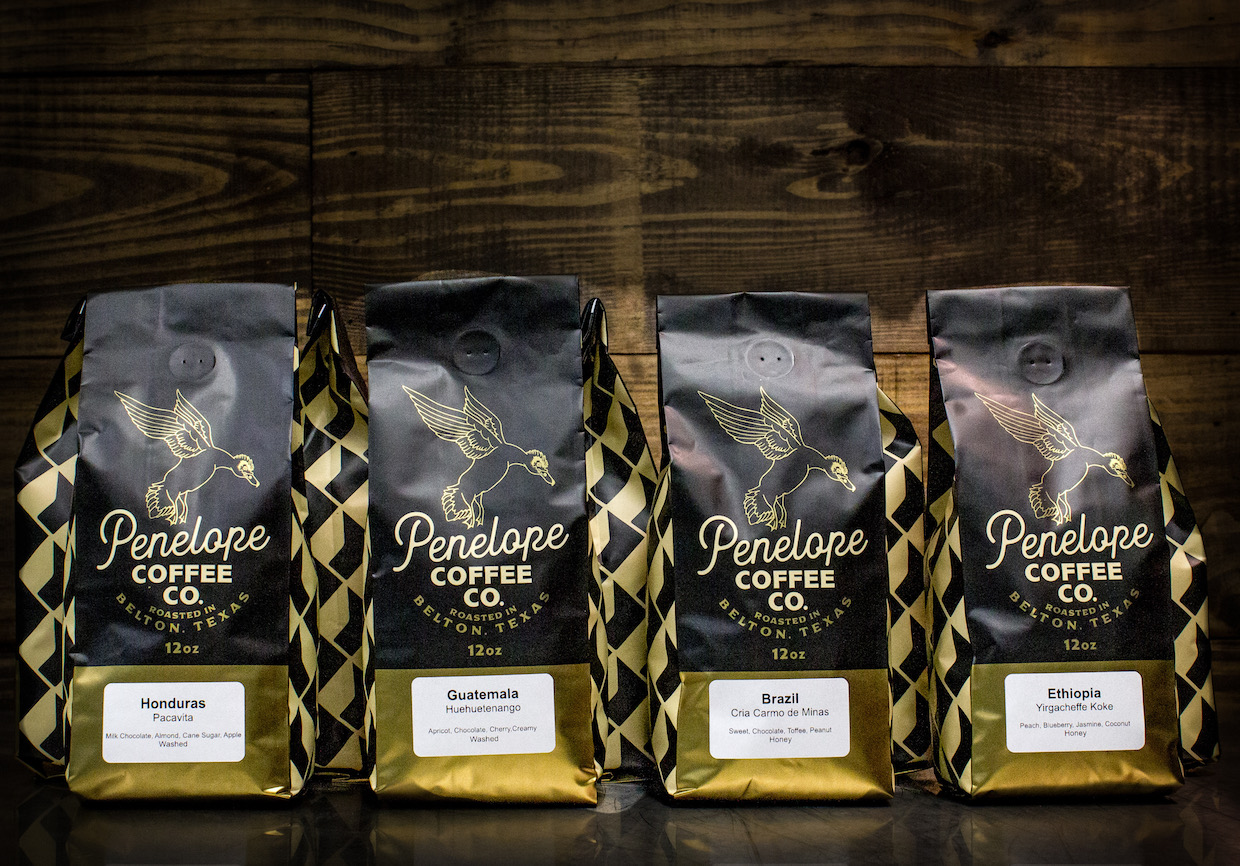 Coffee comes from a variety of importers, including Genuine Origin, Ally Coffee, and Cafe Imports' La Bodega.
"We have three to four origins on rotation at any given time," Chapa said. "We're always trying new things and new importers."
The coffee menu at the Smokehouse cafe includes a straightforward selection of espresso-based drinks, a rotating list of single-origin coffees served as batch brew, and specialty drinks made with syrups created in house. Cold brew and nitro cold brew are available on tap. Said Chapa, "Cold brew has been a good introduction of our coffee to our customers who may not be familiar with the nuances of single origin coffee."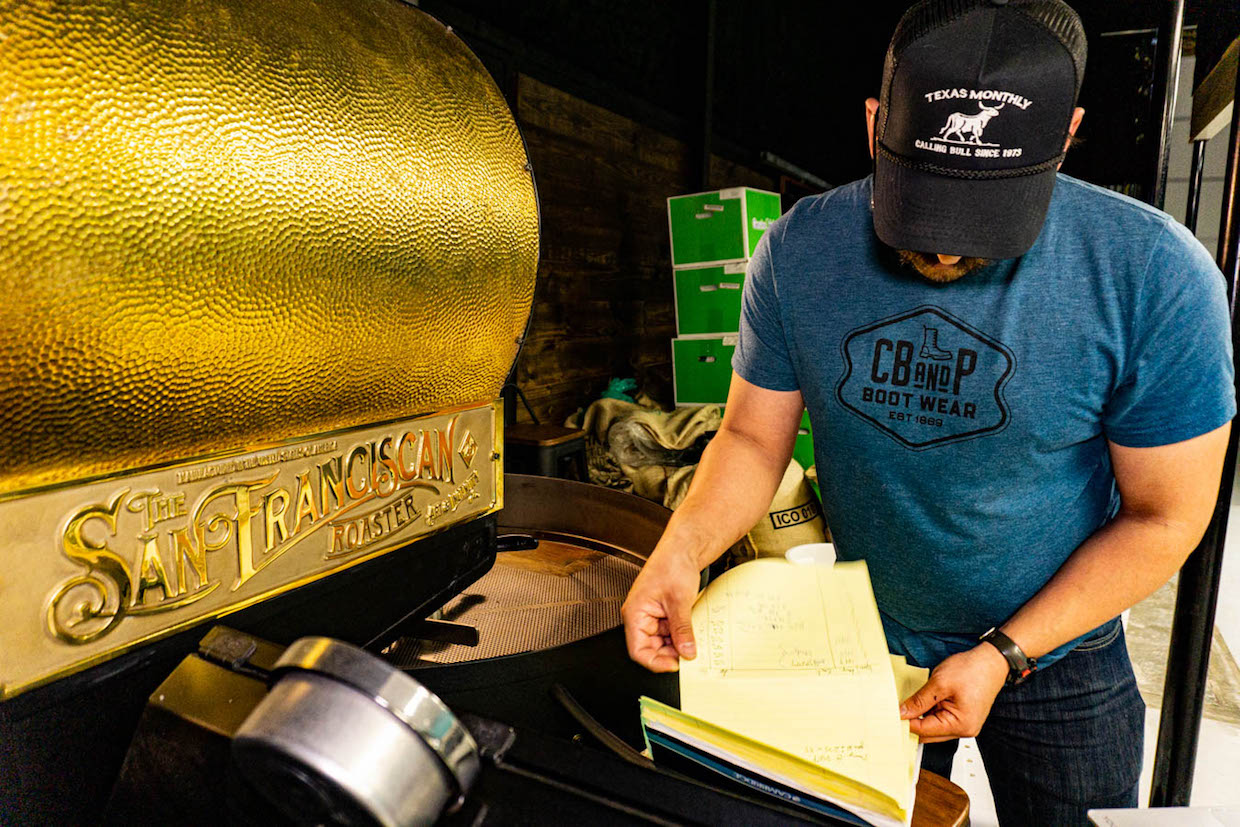 While many of the new shop's patrons may be new to specialty coffee, Miller and Chapa are striving to show customers that some things can indeed be overcooked. Said Miller, "Dark roast coffee is [still] the norm around here and we want to show our customers that medium and light roasted coffee is amazing on its own."
Penelope coffee is now featured on the Miller's Smokehouse menu, too, as ground beans make there way into the restaurants bacon rub, and a cold brew concentrate is incorporated into a wing sauce.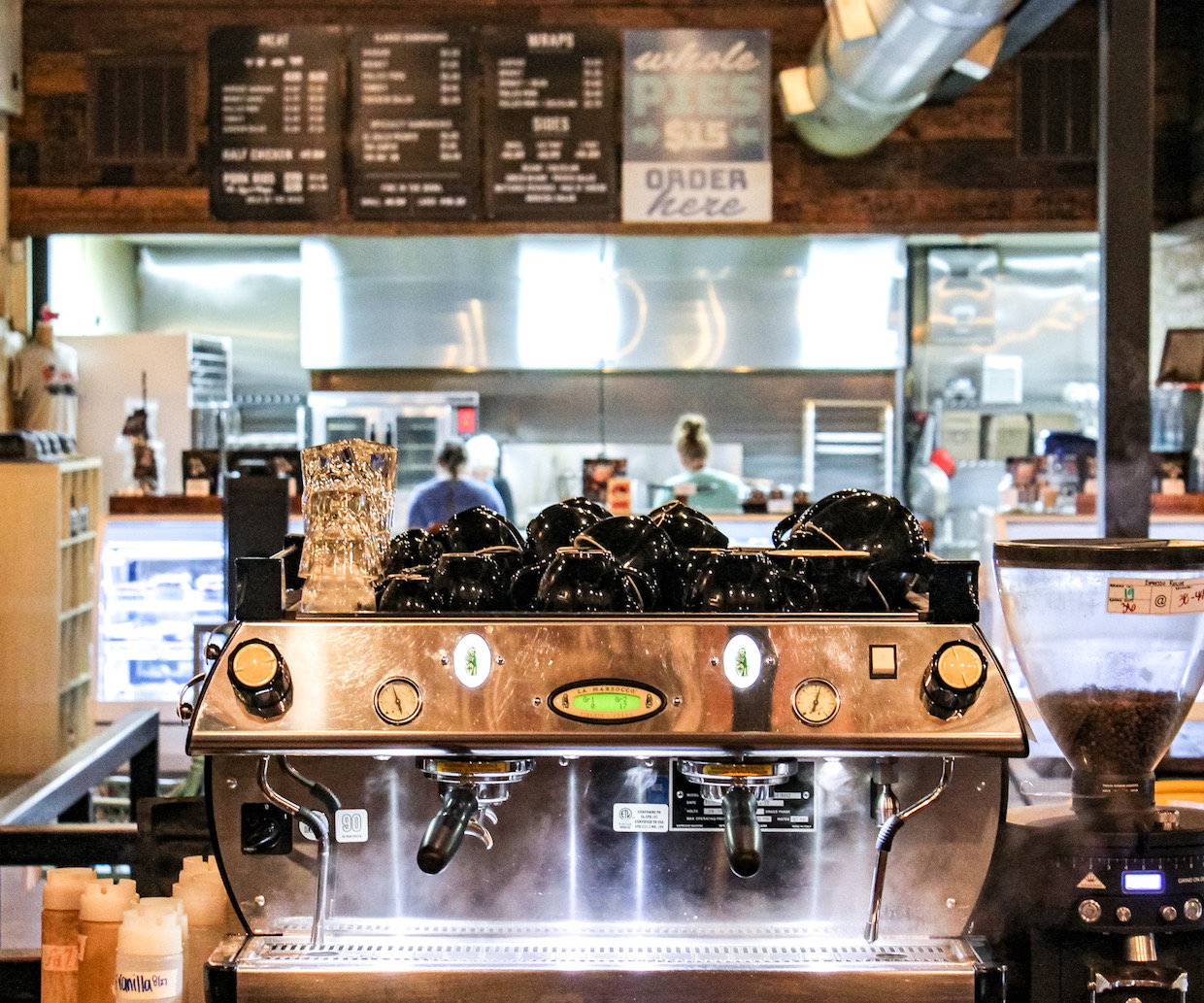 Late last year, plumbing and kitchen infrastructure were added to Smokehouse kitchen to accommodate a full-time breakfast menu and a bakery. The restaurant is now open beginning at 6:30 a.m., serving a variety of barbecue options, baked goods and coffee to stay or to go. The breakfast menu ends at 11 a.m. but the coffee bar is open all day.
Penelope Coffee is served at Miller's Smokehouse at 300 E Central Ave in Belton.
Craig Batory
Craig Batory is a writer, marketer and coffee professional working and living in Detroit.