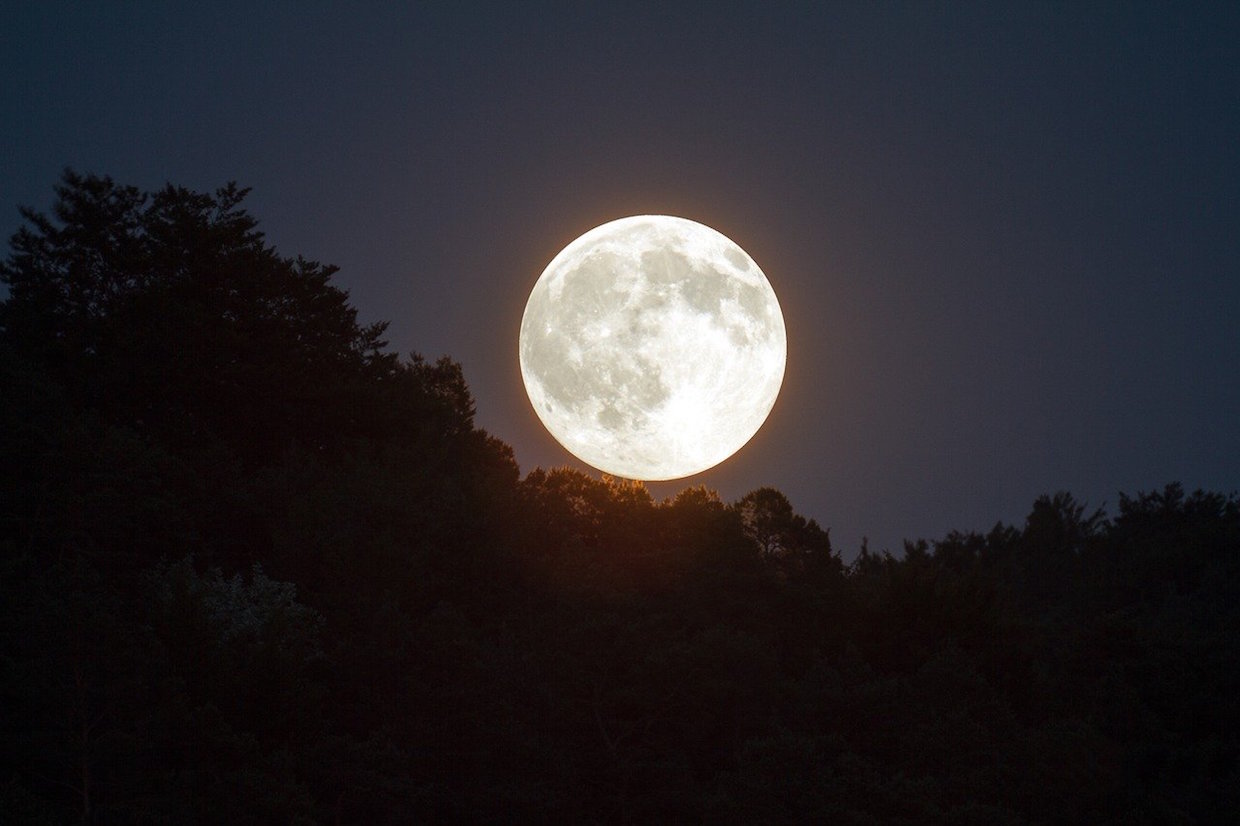 Somewhere on a spectrum that includes gravitational pull on ocean tides and werewolf transformations, it seems coffee plants are oddly affected by the lunar cycle, too.
First-of-its-kind research from the French agricultural nonprofit CIRAD — which does tons of interesting work in the coffee sector — has found that moonlight has the ability to disrupt the circadian clock of coffee plants. In other words, the moon is messing up coffee's sleep.
In the study, recently published in the open-access journal BMC Plant Biology, the CIRAD authors suggest that the molecular-level effects of moonlight on coffee plants might be cause for coffee growers to take note.
"Our analysis of the differentially regulated genes seems to show that coffee trees see moonlight as a form of stress," Jean-Christophe Breitler, a CIRAD geneticist based in Mexico said in an announcement of the study. "It disrupts not just the genes in the circadian clock, but also many others controlled by them, such as genes linked to photosynthesis, lipid biosynthesis, growth control, and response to oxidative and heat stress."
The report does note that such stress may actually result in positive effects on plant growth, although too little research has been done on the subject to draw many firm conclusions.
The CIRAD research team itself grew curious about the effects of the full moonlight on coffee plants while conducting a separate study on how changing climates may relate to circadian patterns in arabica plants. The Spring equinox brought a full moon to the plants under study in a greenhouse, and researchers then recreated moonlight — a low-level reflection of sunlight — while also studying plants that were deprived of moonlight.
Of the moonlit plants, Breitler said, "What we found was that plant photoreceptors saw these low-intensity wavelengths as strong environmental signals."
Nick Brown
Nick Brown is the editor of Daily Coffee News by Roast Magazine.