Five days after Klvn Coffee Lab Co-Owner Jeff Sloan returned from a surfing and coffee sourcing trip to Peru this past September, he and co-owner Will Humphrey moved the entire roasting operation into a new 2,700-square-foot space in Pittsburgh's Larimer neighborhood.
Now in that building, the company has opened the doors to an artfully wrought, carefully considered coffee shop that reflects a cornucopia of interests both personal and collaborative.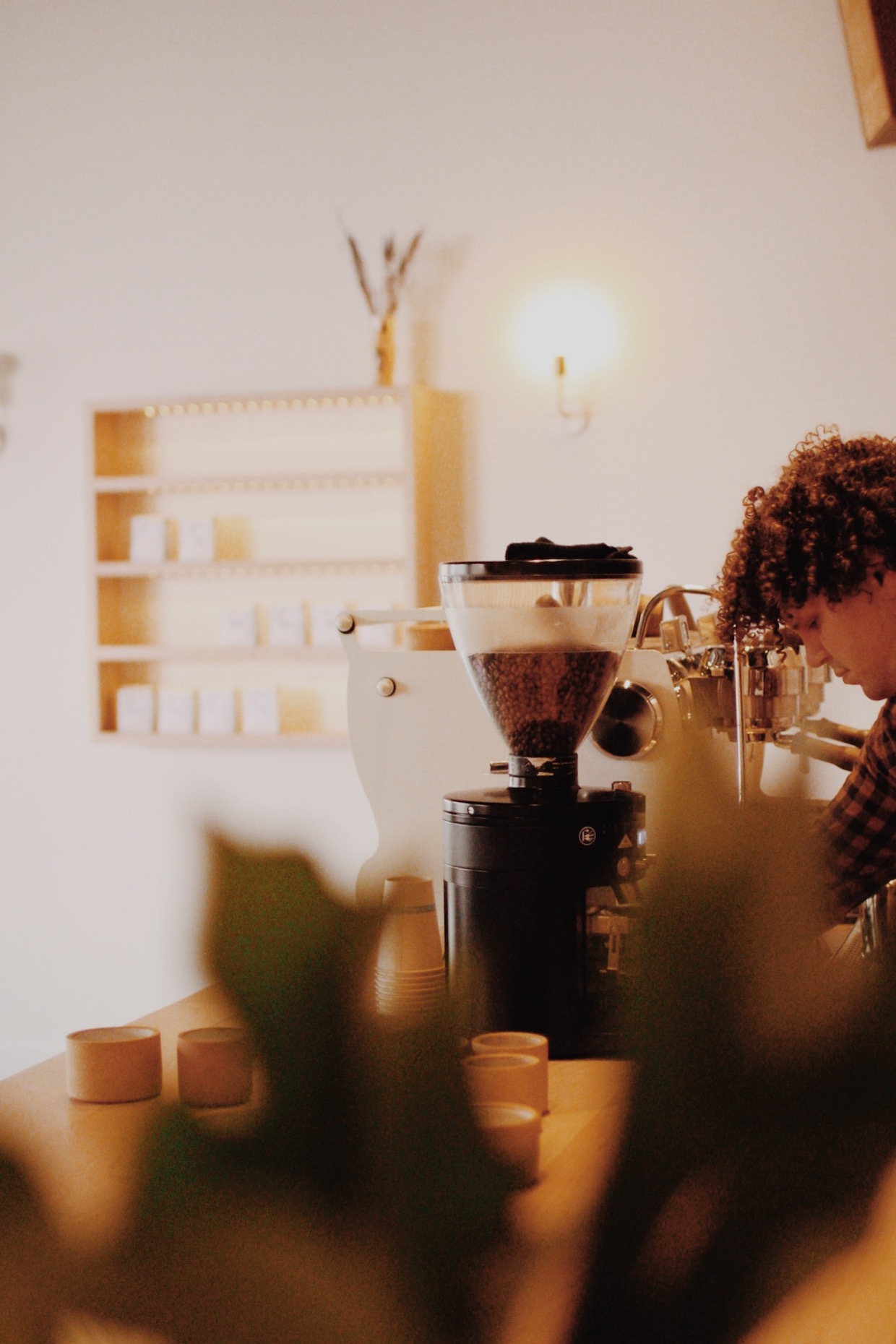 Sloan told Daily Coffee News that he worked with a variety of designers and craftspeople to create an environment that balances the summery vibe of a youth spent surfing and sailing on the California coast with similar vibes he finds along the beaches of Central and South American countries that grow coffee.
"These days we prioritize sourcing coffee from those countries that have surfable coastline," Sloan told DCN. "[I've] have had some intoxicatingly fun times surfing El Salvador and Peru over the past several years, and the feeling of having spent so many fun and beautiful hours surfing along the coast of North, Central and South America with friends — that is a feeling I wanted to put into our cafe."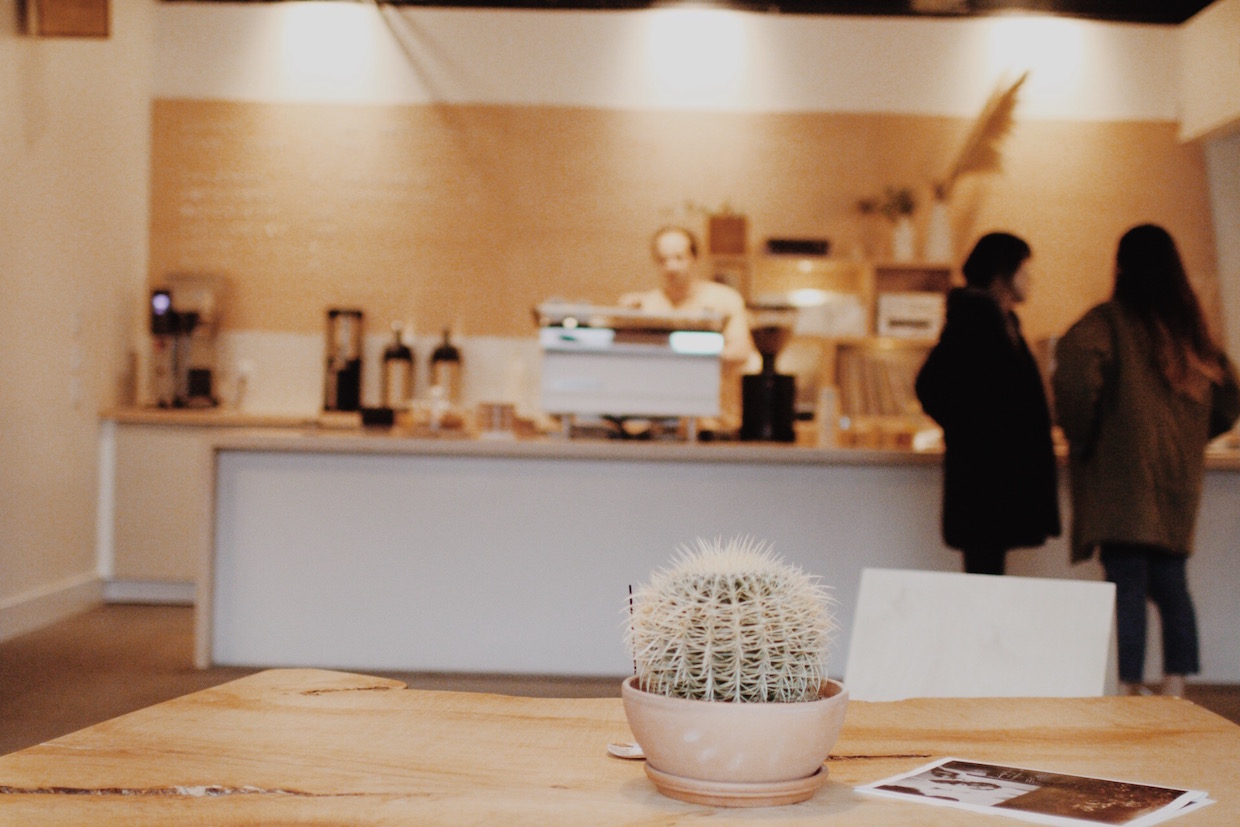 Several massive black walnut slabs and box elder burl pieces Humphrey sourced roughly five years ago from Keim Lumber finally fit within the vision for a retail shop. Designer Adam Milliron helped lay out the space and connect Klvn with other collaborators, including Steve Bucciero, a local carpenter with an architectural degree from Rhode Island School of Design (RISD), and Jason Flannery, owner of concrete company Taktl and another RISD alum, whose concrete pieces contribute to the main bar and smaller bar that helps separate the cafe from the production roastery.
Miliron also helped source light fixtures from a pair of art professors and fabricators, Mark Franchino and Jeremy Boyle.
"Boyle also helped me mount our killer Dynaco speakers for maximal sound bath and projection while maintaining our minimalist, formalist design ethos," said Sloan, adding, "very genius."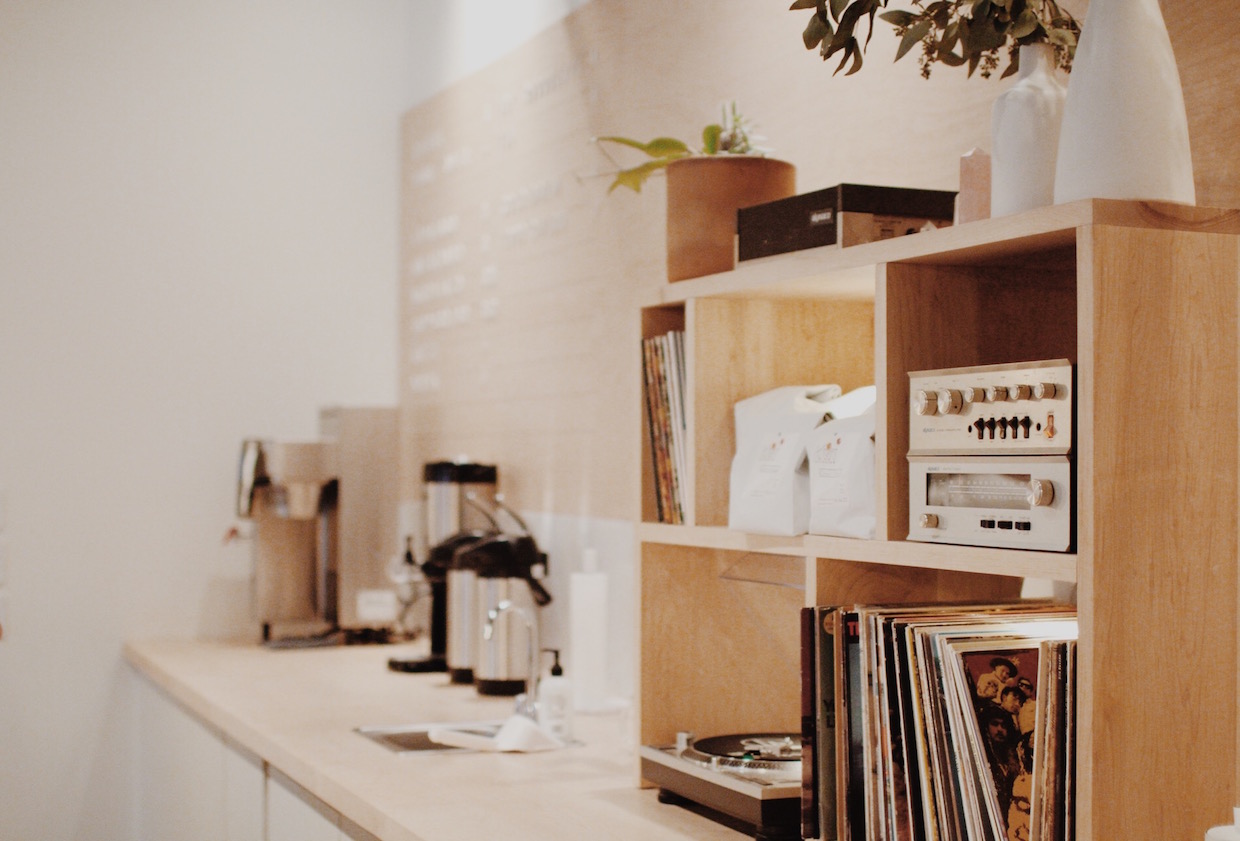 Notions of the sacred are introduced by way of dangling noguchi paper lanterns and a low, Japanese-inspired table in the center of the space Sloan said is "supposed to function as a sort of communal hearth for all who step in, want to sit down, hang out and feel the cruisier wavelengths of being."
Artwork on the walls, terra cotta potted succulents and other muted earth tones around the shop impart a southwestern influence echoed in the stoneware and terra cotta cups hand-thrown by Ally Slayden, who is also the owner and head baker of Pittsburgh's Butterwood Bake Consortium.
The Dynaco speakers propel a soundtrack curated by Klvn, filled with old and new psychedelia, Americana, folk and punk-spirited selections.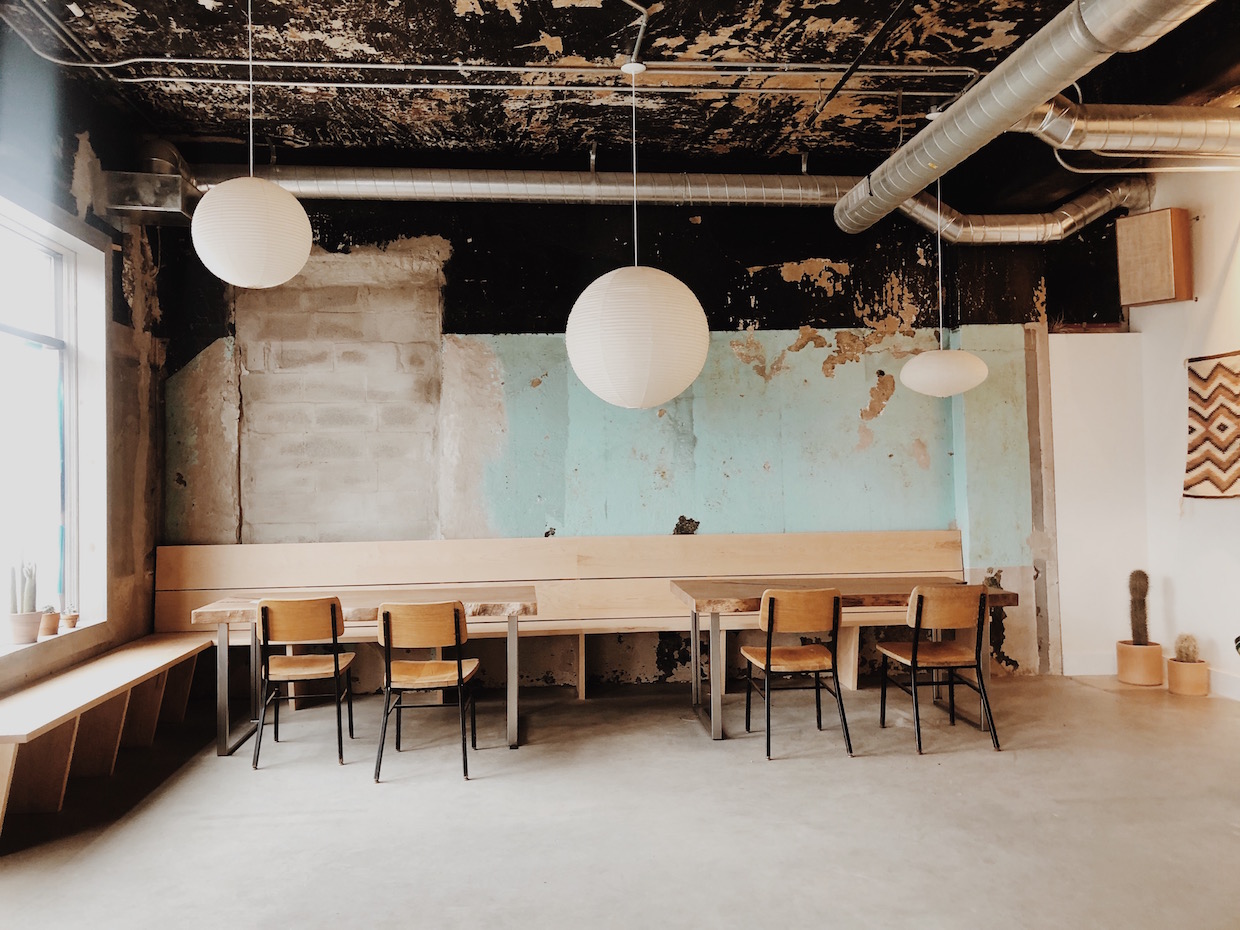 "The essential spiritual-aesthetic-experiential vision has been mine; basically an opiated Pacific Coast daydream, something like the feel of Topanga Canyon in the 1970s, which I obviously wasn't around for, so there's a fair amount of pastiche and playful camp built into the space, as well," said Sloan. "[It's] sort of a recovery from the ultra-seriousness of where specialty coffee seems to have been and continues to go since maybe around 2005."
Baristas at play behind the new Klvn counter craft drinks on a 2-group Synesso Cyncra linked to a Mahlkönig K30 Air grinder. Fetco batch brews and V60 and Chemex manual brews are ground by Mahlkönig EKK, using beans now roasted entirely on site in the company's Probat UG-15, sourced through connections facilitated by Pittsburgh-based green coffee trader Farm to Roast.
Sloan expressed particular satisfaction with relationships and visits in Honduras and Peru.
"The trips are excellent, the coffee just gets better," said Sloan, who intends, along with Humphrey, to hold Klvn steady going forward in the positive groove it currently enjoys. "We're mostly just trying to keep our sails trimmed and spiritual fires tended, to keep the stoke flowing and let all the light shine on in."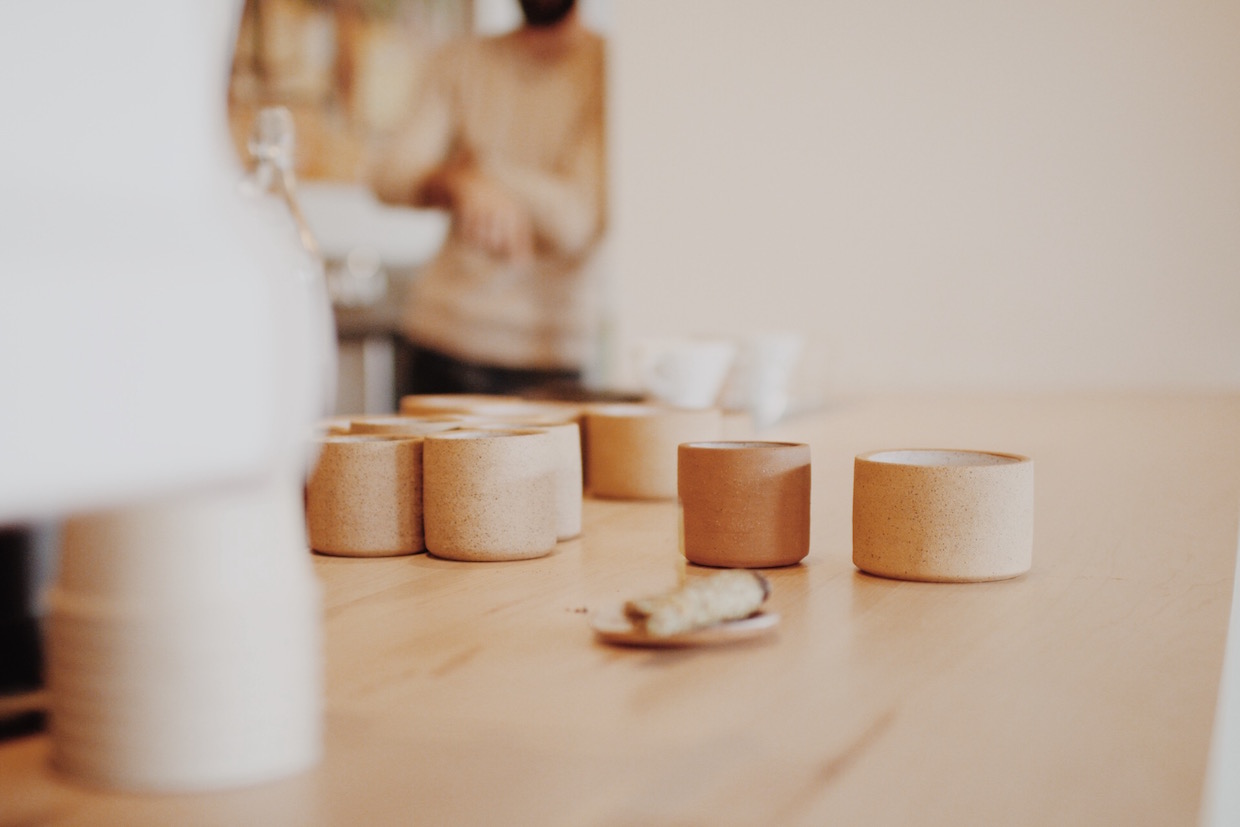 Klvn Coffee Lab is now open at 600 Hamilton Ave in Pittsburgh. 
Howard Bryman
Howard Bryman is the associate editor of Daily Coffee News by Roast Magazine. He is based in Portland, Oregon.